Brand Name: 

DATA FROG

Compatible Brand/Model: 

None

Type: 

Gamepads

Model Number: 

XYY190919SJ

Type: 

Phone Trigger Fire Button

Type 1: 

Hand grip pubg mobile gamepad pubg controller for phone l1r1

Type 2: 

For PUBG Game Controller Gamepad

Type 3: 

Mobile Phone GamePad for PUBG Controller

Type 4: 

For PUBG Controller Gamepad Joystick

Function: 

For Pubg phone joystick

Function 1: 

For Pubg Gamepad

Function 2: 

Gamepad for iphone

Function 3: 

Android gamepad controller

Function 4: 

Game controller for mobile

Features: 

Game control

Features 1: 

For pubg control

Features 2: 

Phone gamepad

Features 3: 

Gamepad control

Features 4: 

For pubg gamepad

Features 5: 

Android joystick

Features 6: 

For pubg controller
Gamepad Controller Joystick For PUBG
When I just shoot, I am always killed by the other party? Why is the owner able to shoot smoothly while walking? Why are all kinds of commotions of the Great God flowing? Because they are all used in PUBG gamepads, but you have nothing! Therefore, today I will recommend the transparent game controller developed and produced by DATA FROG!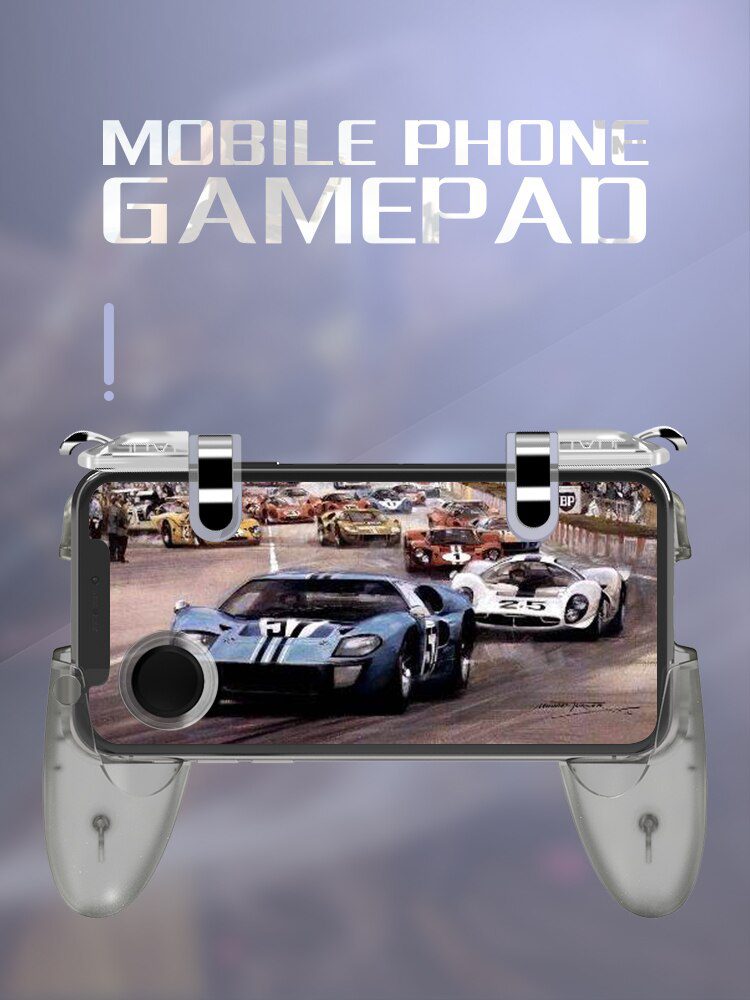 Game Gamepad For PUBG
In recent years, the popularity of games and e-sports has given birth to the fiery market. At the same time, the choice of game equipment by ordinary players is increasingly pursuing "equipment party" and "professionalization".
Supported Mobile Devices
This mobile game controller is compatible with almost all large screen smartphones.It is suitable for 4.5-6.5 inch mobile phone.Designed for iPhone and android!!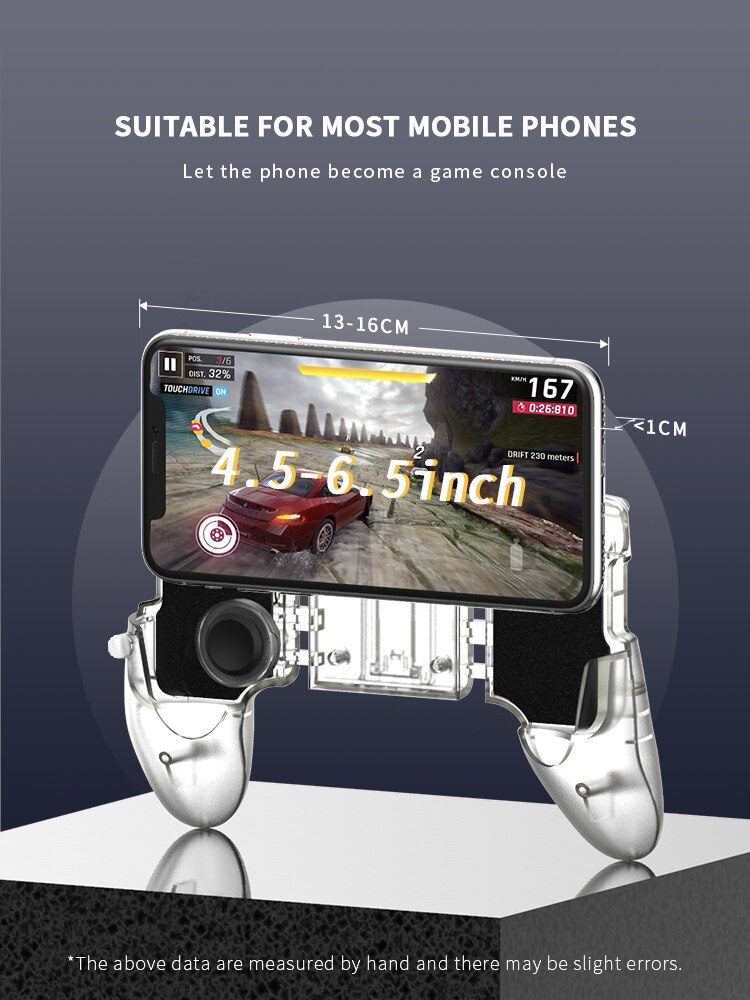 Silicone Non-slip Design
Ergonomically designed to give you a comfortable feel, even if you play for a long time!Adjust the most suitable position according to your own habits!Enjoy the game at any time without complicated steps!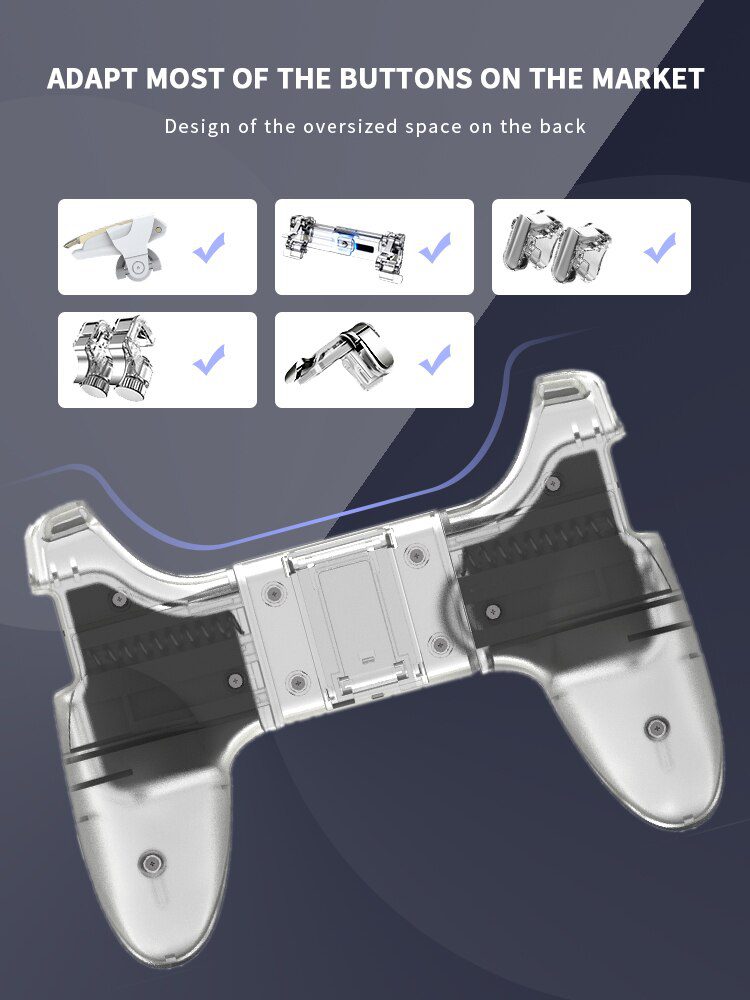 User-friendly Design, Multifunctional Connector
The phone trigger has a multi-angle adjustable stand that can be used as a phone stand to watch movies or videos. This mobile controller is perfect with a 4.7-6.5-inch smartphone game controller.
Ergonomic design and a comfortable feel to relax your hand fatigue, long time gaming. It also allows gamers to charge and plug in the headphones while playing.
Game controller gamepad also allows gamers to charge and plug in earphones while playing. Designed for games on iPhone and android, perfectly compatible for PUBG Mobile, Rules of Survival, Knives Out, and many more!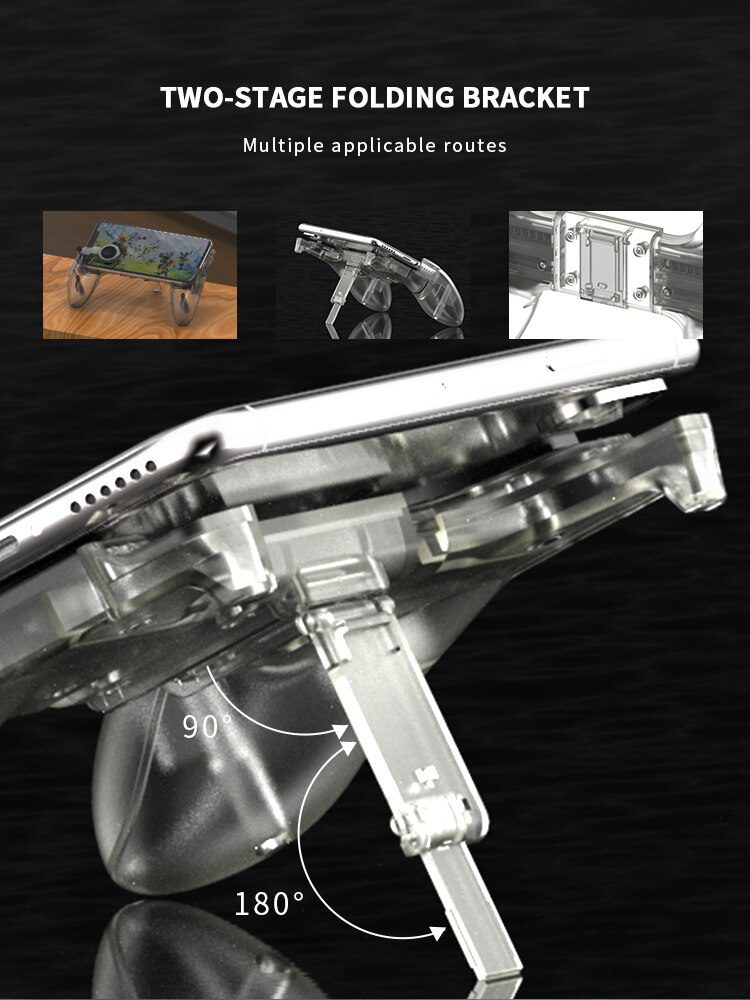 Highly sensitive and Simple Operation
With the PUBG motion controller, you can use the index finger to hold the button while moving, turning, aiming, and shooting, eliminating the hassle of using the thumb for all operations.
Connect your phone with a push-button trigger, no power and drive, normal game controller, reduce reaction time, let you shoot enemies quickly. The new design does not block the map from the ground.
Scrub the surface to prevent sudden slippage, avoid sweat on the screen, and feel excellent. Lightweight, compact, plug and play anytime, anywhere.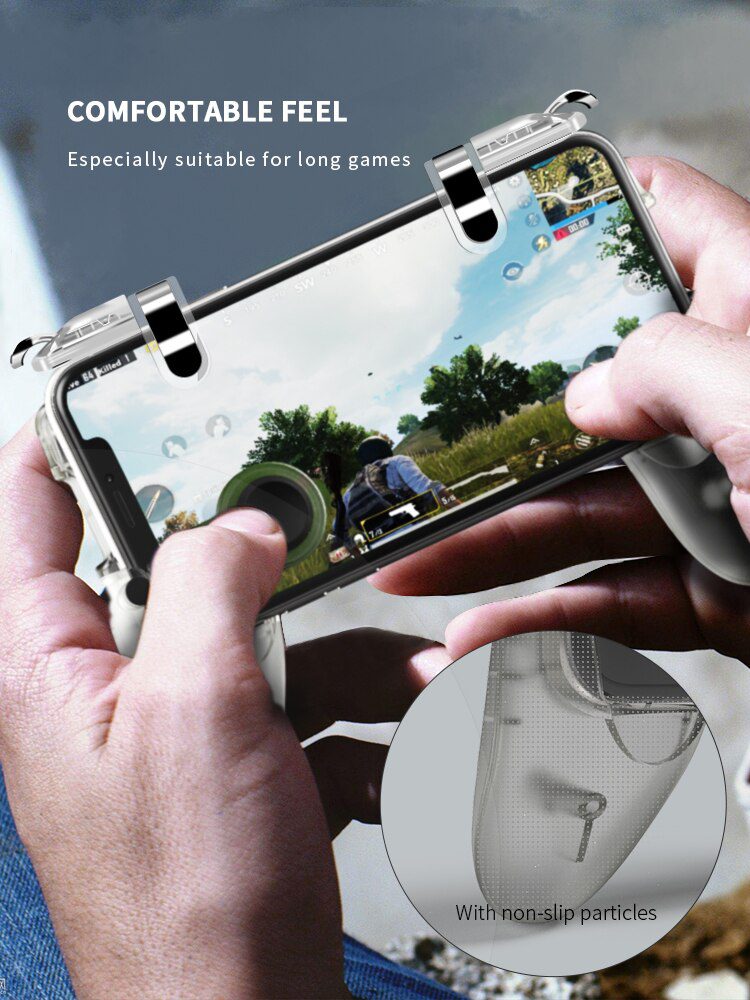 Improve Your Game Level
Simple operation with touch screen gamepad You can move, rotate, target and shoot at the same time. It only applies to the thumb index finger. You can press the button to eliminate all the jobs.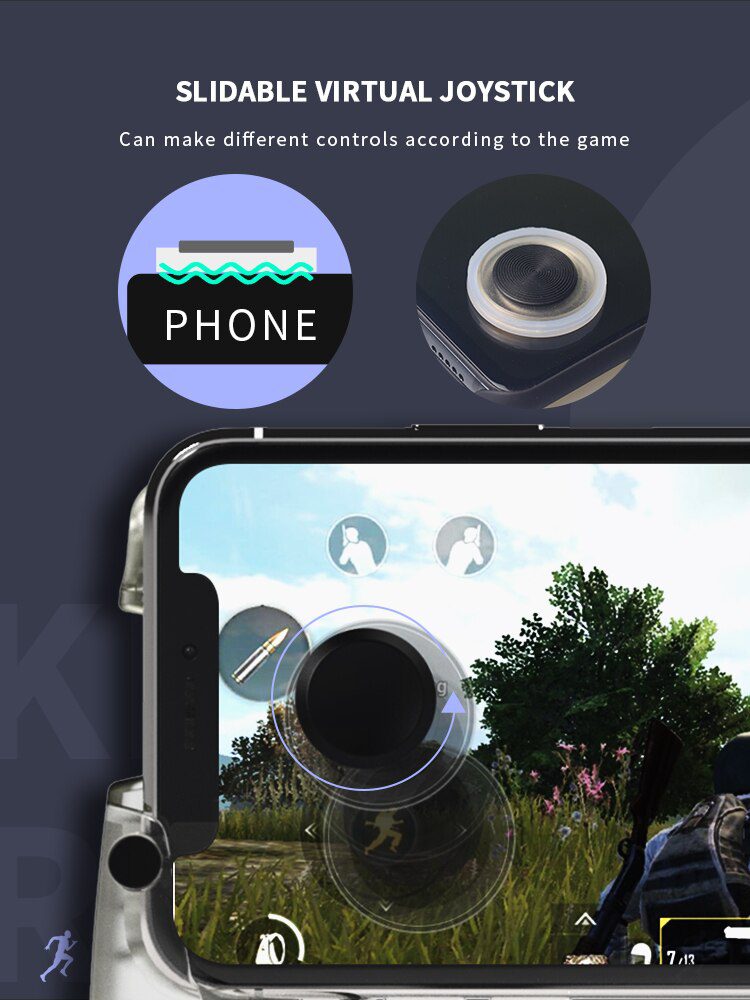 How to set up?
Step1: install triggers onto the phone. Then click the "setting"in the menu.
Step2:Click the "operation setting"and open the "user-defined panel"
Step3:Move the "shooting"and "aim"to the correct superposition.
Step4:Istall the gamepad to phone.
Step5:before playing games,lock the phone screen for 3 seconds,then unlock phone screen to activated trigger .
Step6:Enter the simulation battlefield test.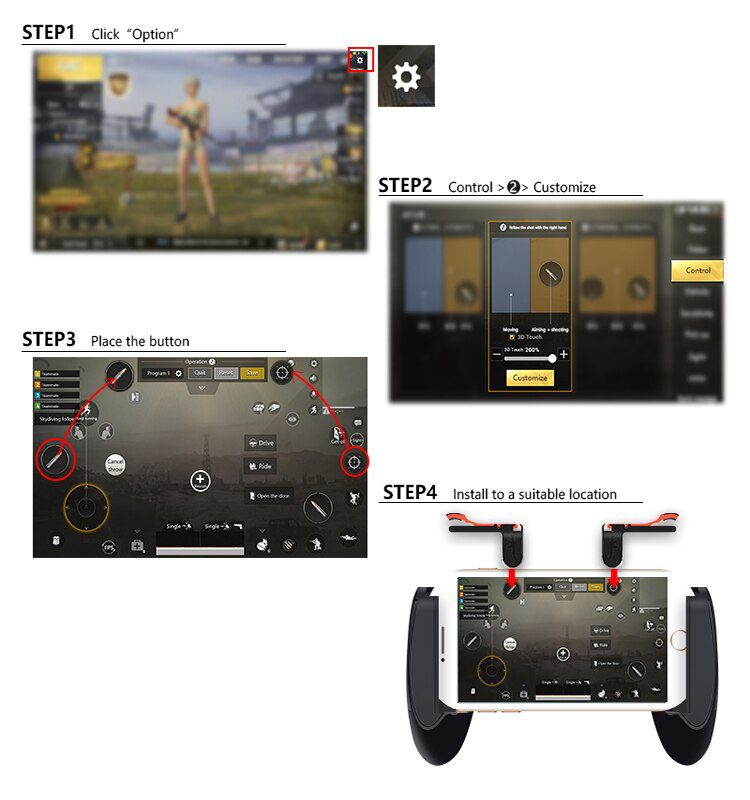 Package list
1*Game Gamepad for PUBG
2*Game Tigger