Model Number: 

Screen Cleaner spray bottle

Brand Name: 

BAPPSUS

Origin: 

Mainland China

Brand Name: 

SONGFUL

Material: 

Plastic

Size: 

9*2.7*2.7cm
Specification:
Material: Plastic
Size: 9*2.7*2.7cm
Color: Gray, Pink, Blue
Quantity: 1pcs
Description:
1, Three color choices, natural extraction, the screen cleaning tool lasts for a long time.
2, Easily decontaminate nail marks, suitable for cleaning mobile phones, computers, and TV screens.
3, The cleaned screen is easy to disinfect, leaving no traces, and giving it a new look.
4, Mobile phone screen, portable mirror, the screen is as clean as new, no spray, no oil stains, convenient and practical, only need a bottle of spray/a cloth.
5, In order to adapt to habits, the clear button is designed to be comfortable to use, detergent can be added and replaced, and individual bottle designs can be easily and practically replaced.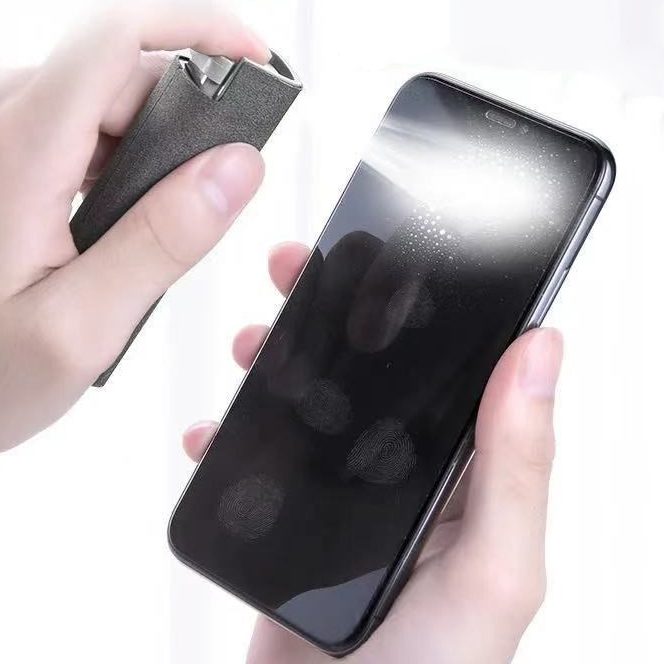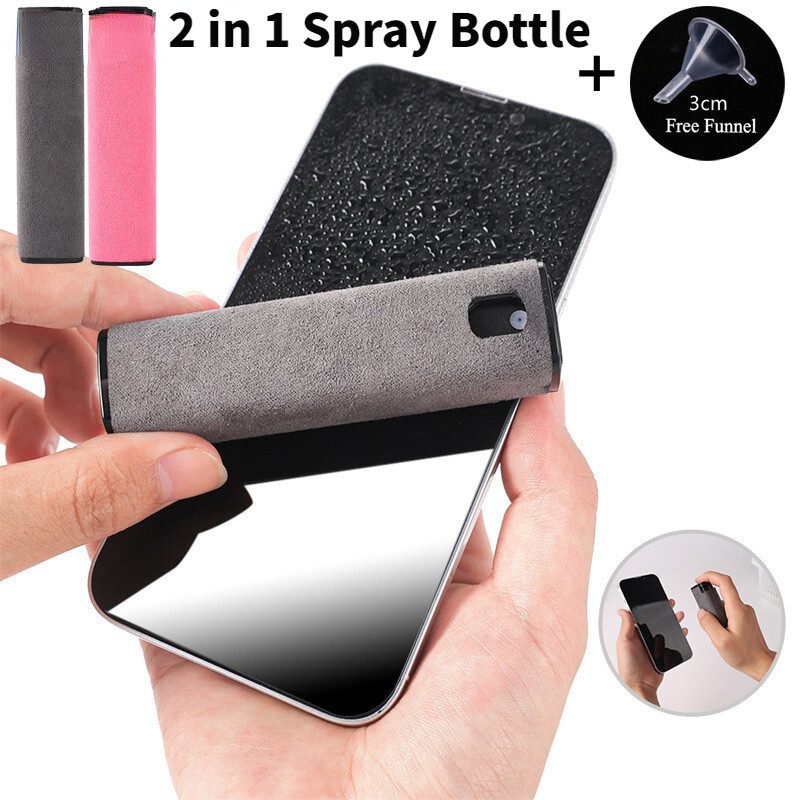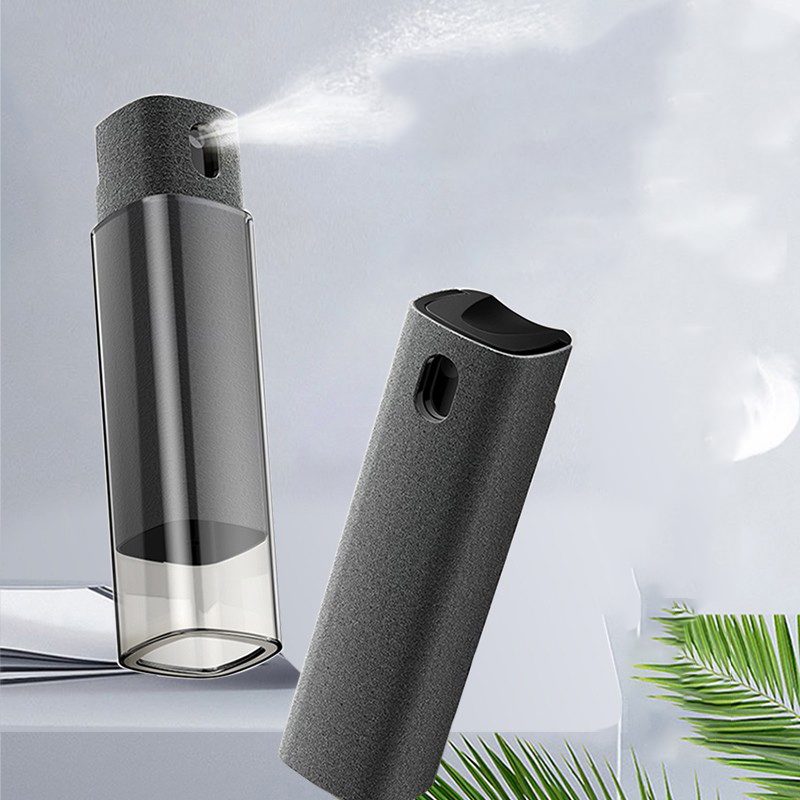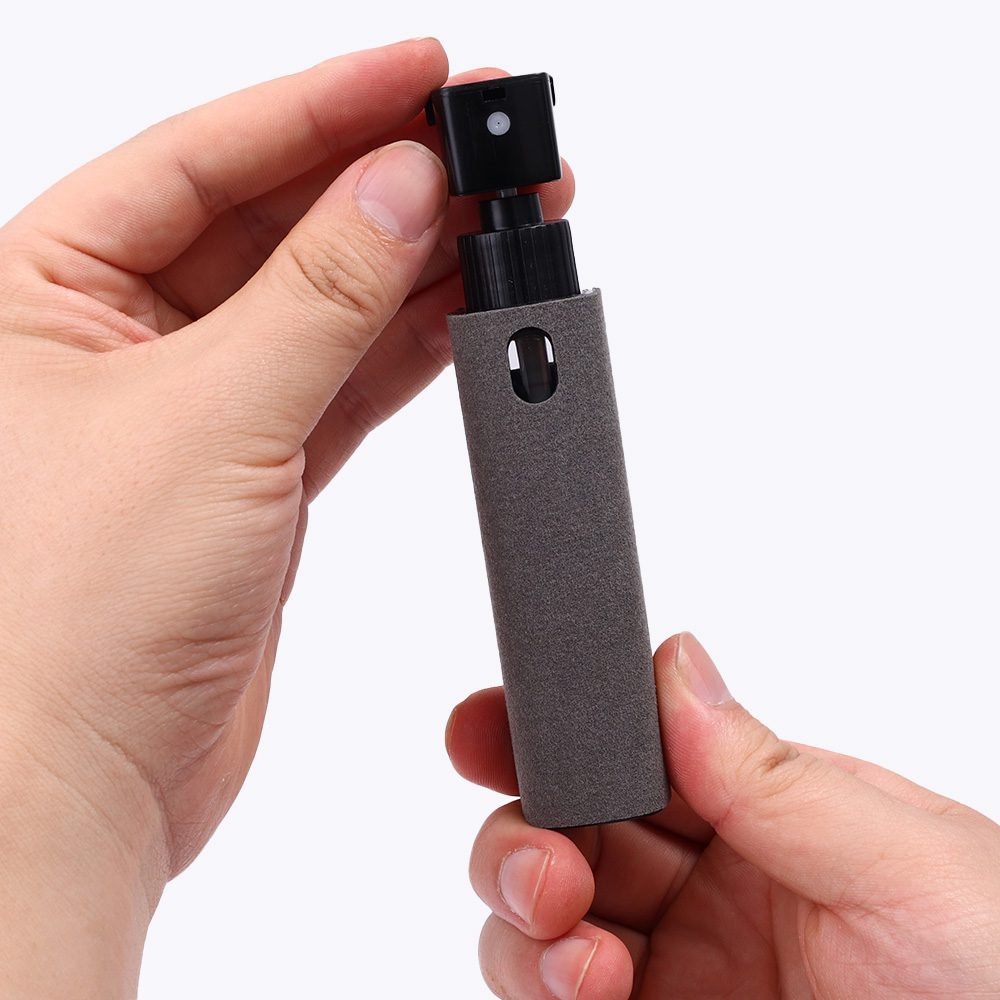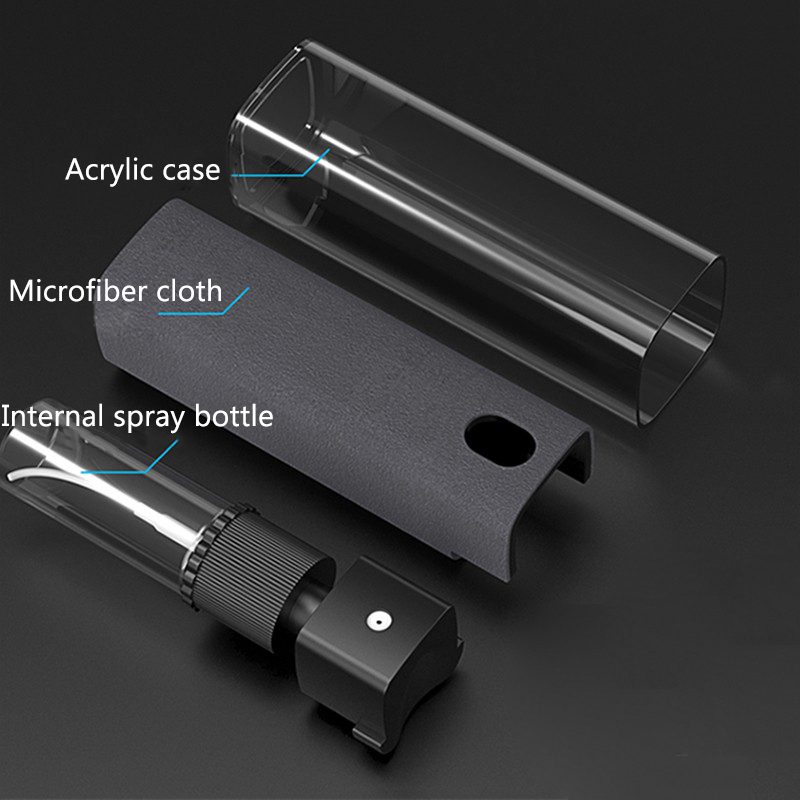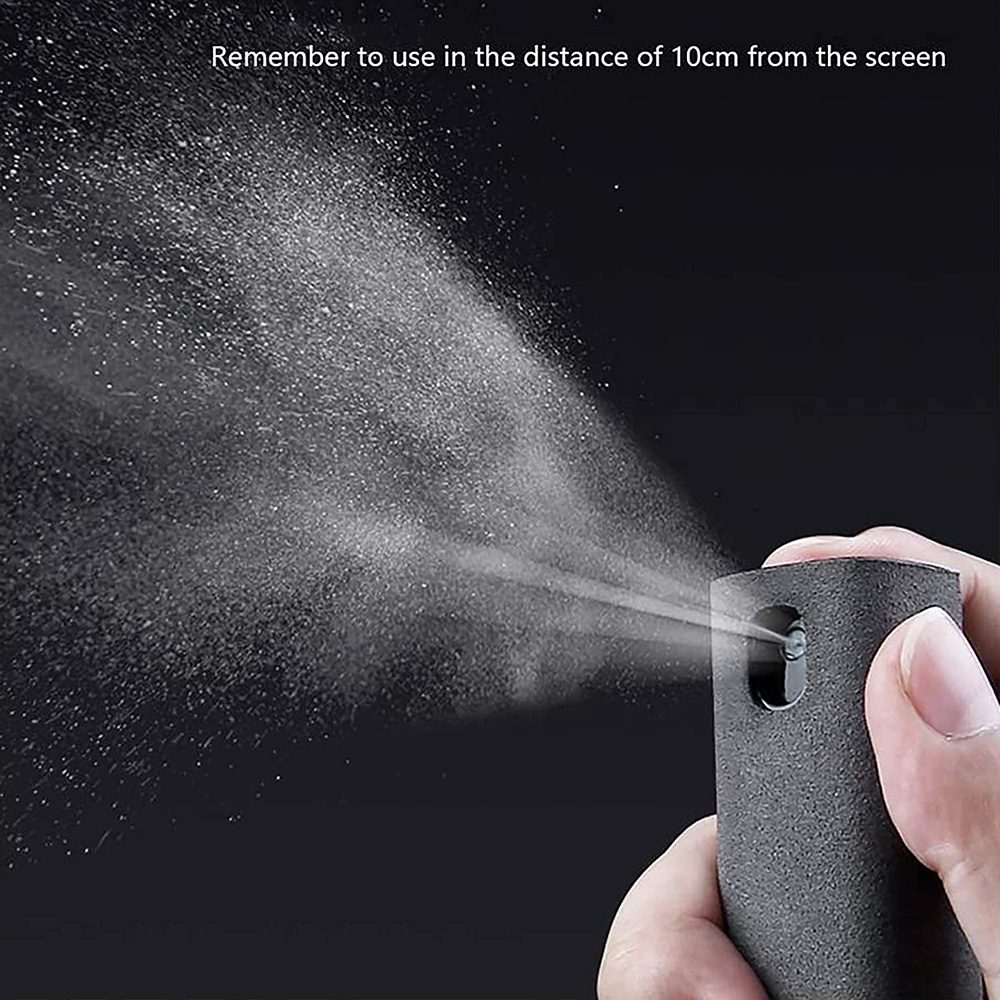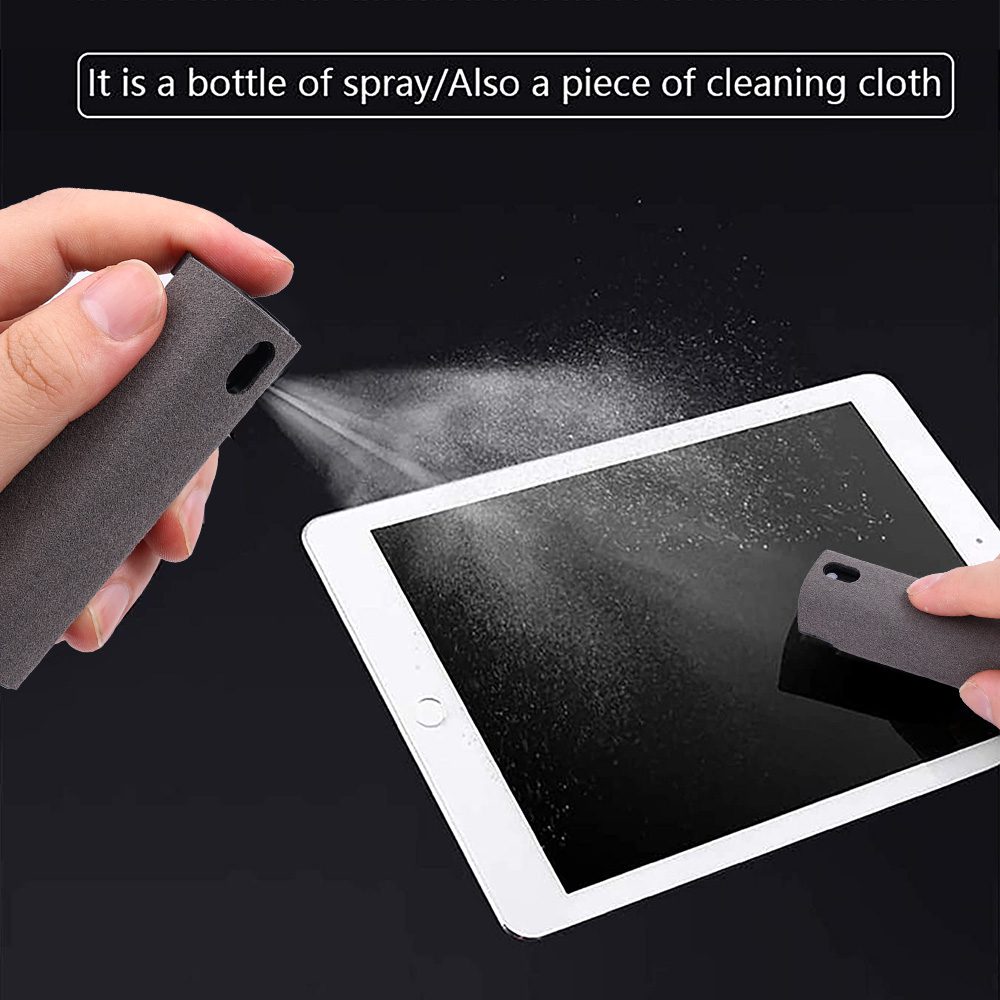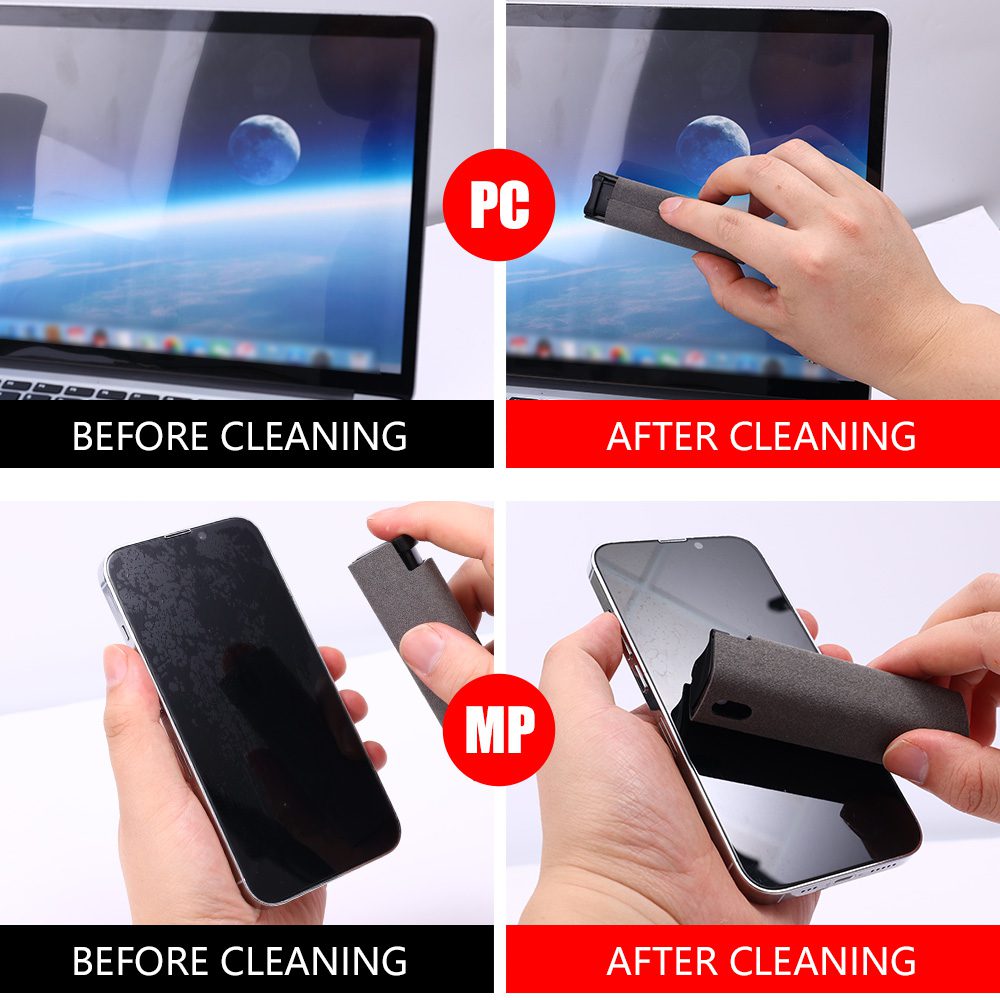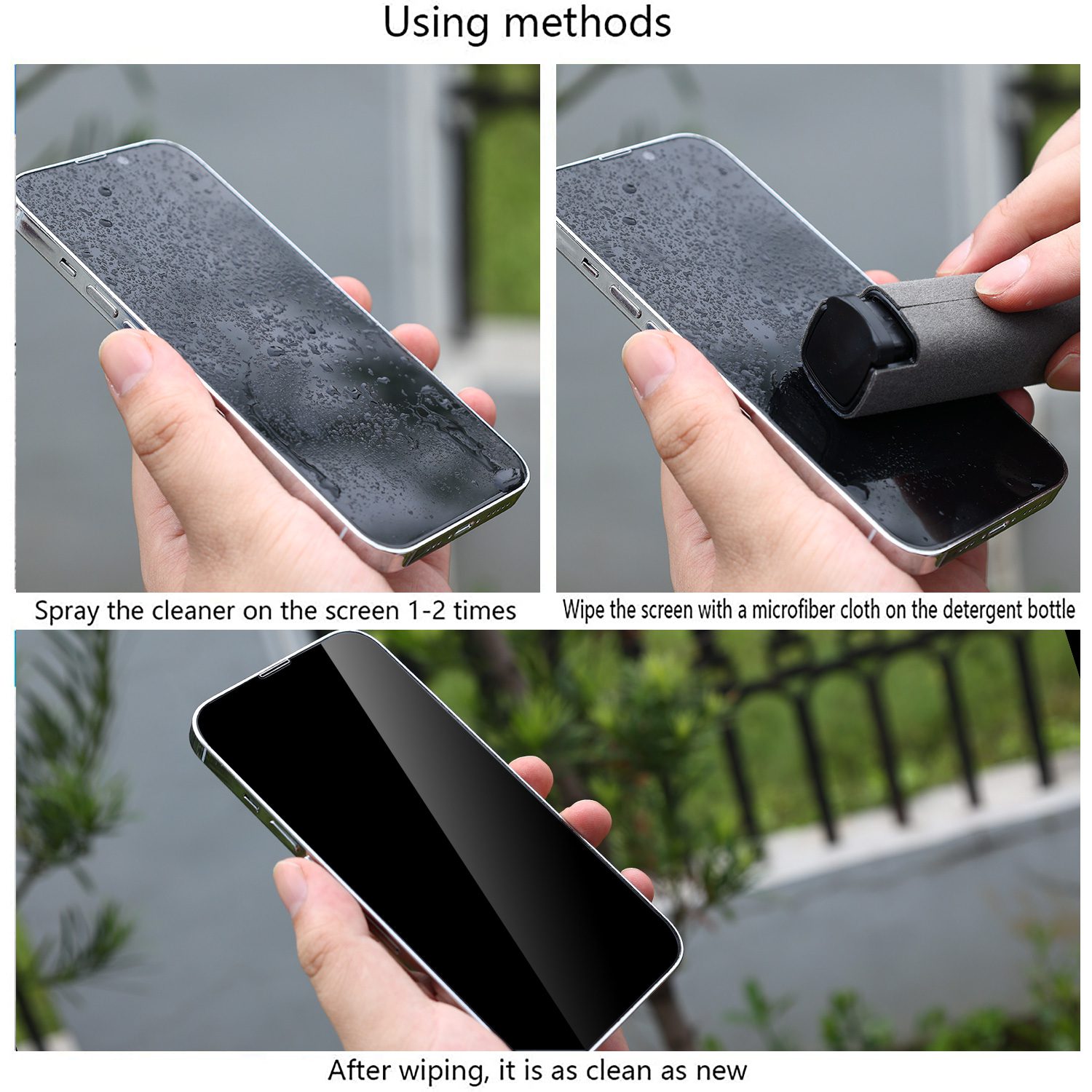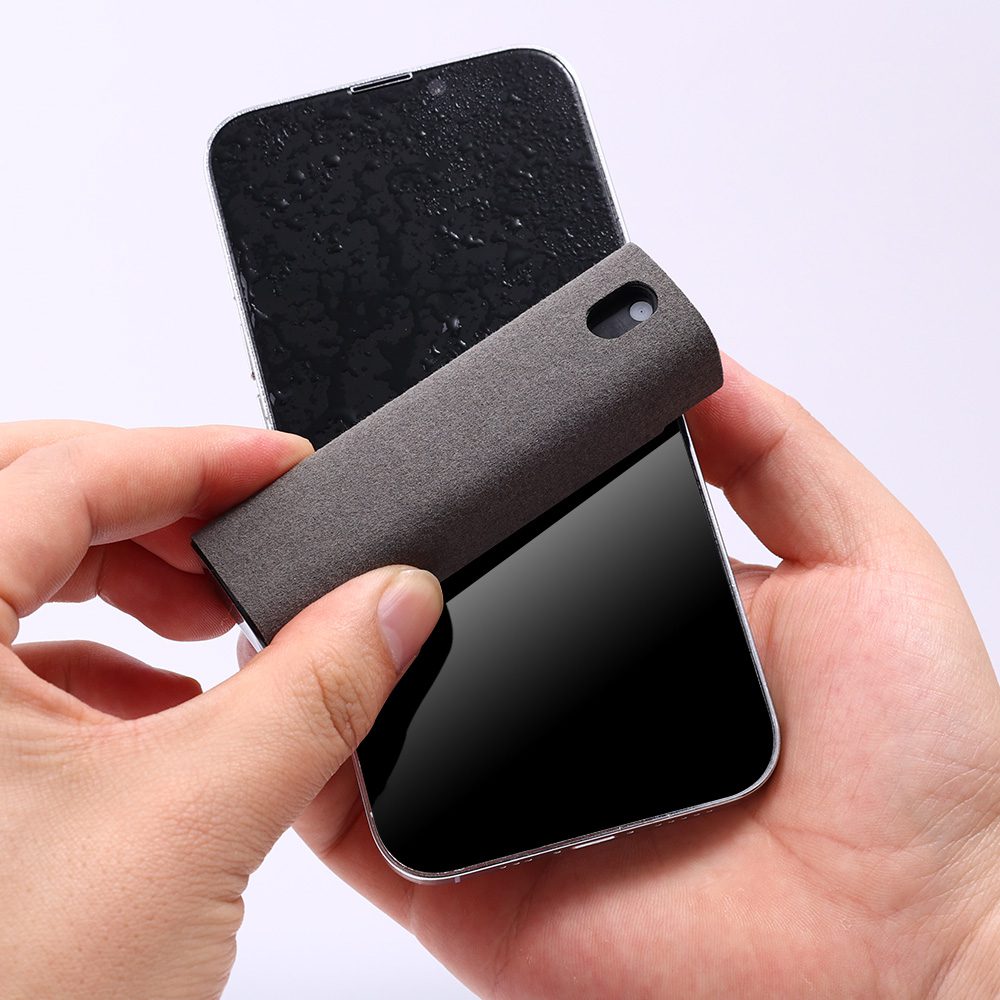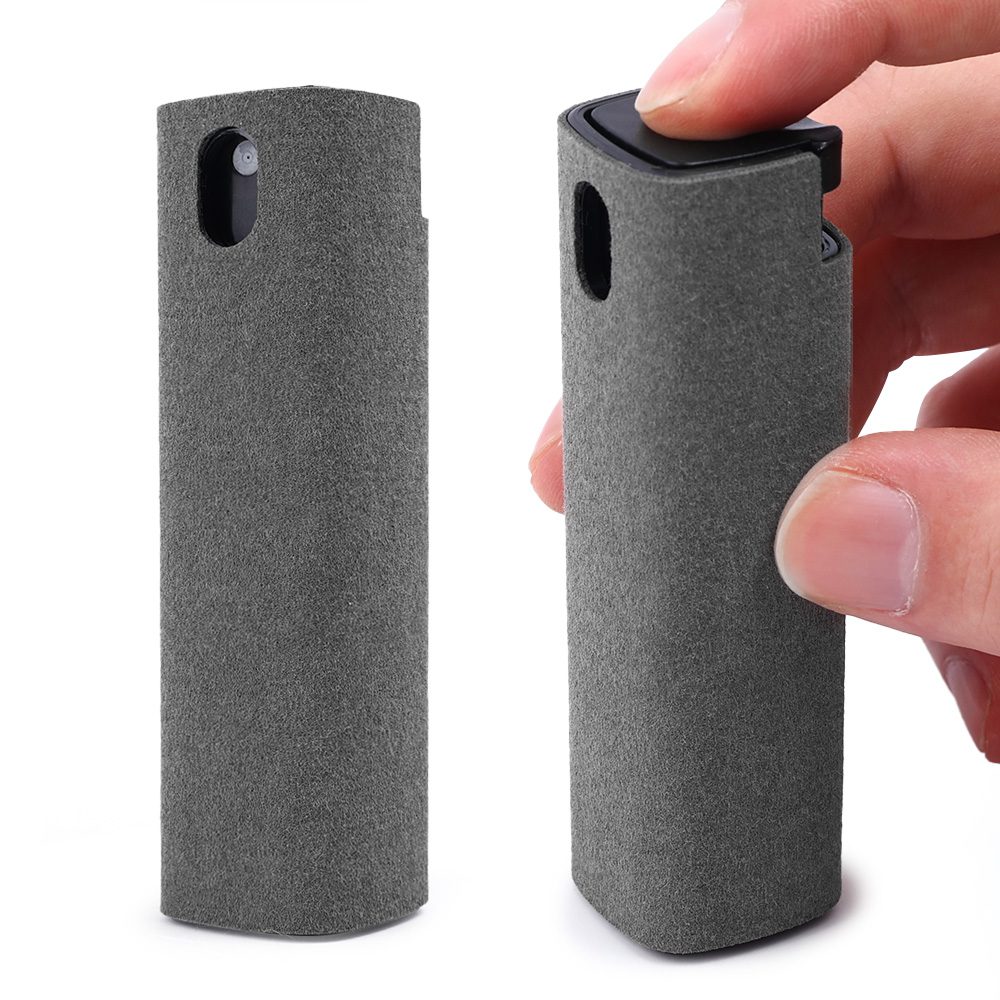 2-in-1 Microfiber Screen Cleaner Spray Bottle Set: The Ultimate Solution for Crystal-Clear Screens and Surfaces
In today's digital age, our screens have become windows to the world – whether it's the vibrant display of our mobile phones, the sleek surfaces of our tablets, or the high-definition monitors of our computers. With these devices being an integral part of our lives, keeping their screens and surfaces clean is essential not only for optimal viewing but also for hygiene. Enter the 2-in-1 Microfiber Screen Cleaner Spray Bottle Set, a versatile and effective solution that ensures your screens stay pristine, offering a clear window to your digital realm.
The Power of Microfiber
At the heart of this innovative cleaning set lies the power of microfiber technology. The included microfiber cloth wipe boasts ultra-fine fibers that work like magic to gently lift away fingerprints, smudges, dirt, and dust without scratching or damaging delicate surfaces. This ensures that your screens remain streak-free and as clear as the day you got them.
Convenient Spray Bottle Design
The spray bottle included in this set takes the cleaning experience up a notch. Filled with a specially formulated cleaning solution, the spray bottle provides an easy and controlled way to apply the cleaner to your screens. The fine mist created by the spray evenly coats the surface, allowing the microfiber cloth to effectively dissolve and capture any dirt particles. This means no more messy spills, excess liquid, or the need to carry around bulky cleaning supplies.
Versatility at Its Best
The 2-in-1 Microfiber Screen Cleaner Spray Bottle Set isn't just limited to your electronic devices. Its versatility extends to cleaning eyewear, such as glasses and sunglasses, ensuring that your vision remains crisp and unobstructed. Moreover, it's equally effective on other surfaces like camera lenses, mirrors, and even your car's dashboard display. This all-inclusive cleaning solution simplifies your life by providing a single set for all your cleaning needs.
Gentle and Safe
One of the standout features of this cleaner set is its gentle yet effective cleaning action. The microfiber cloth's soft texture prevents scratches, making it safe for all types of screens and surfaces. The cleaning solution is also carefully formulated to be non-abrasive and safe for delicate coatings, ensuring your valuable devices and belongings stay in pristine condition.
Pocket-Sized Convenience
Designed with portability in mind, the 2-in-1 Microfiber Screen Cleaner Spray Bottle Set is compact and lightweight. Its pocket-sized design means you can carry it with you wherever you go, making it easy to maintain the clarity of your screens on the fly. Whether you're at home, at the office, or on the go, this set ensures you're always equipped to combat smudges and dirt.
FREE Shipping
Order Now to Avail Free Shipping Offer..!!