Type: 

Tempered Glass

Features: 

Anti Blue-ray

Brand Name: 

FHVUMX

Origin: 

Mainland China

Compatible Phone Brand: 

Apple iPhone

Compatible iPhone Model: 

iPhone 5,iPhone 6,iPhone 6 Plus,iPhone 5s,iPhone 6s,iPhone 6s Plus,iPhone 7,iPhone 7 Plus,iPhone SE,iPhone 8 Plus,iPhone 8,iPhone SE 2020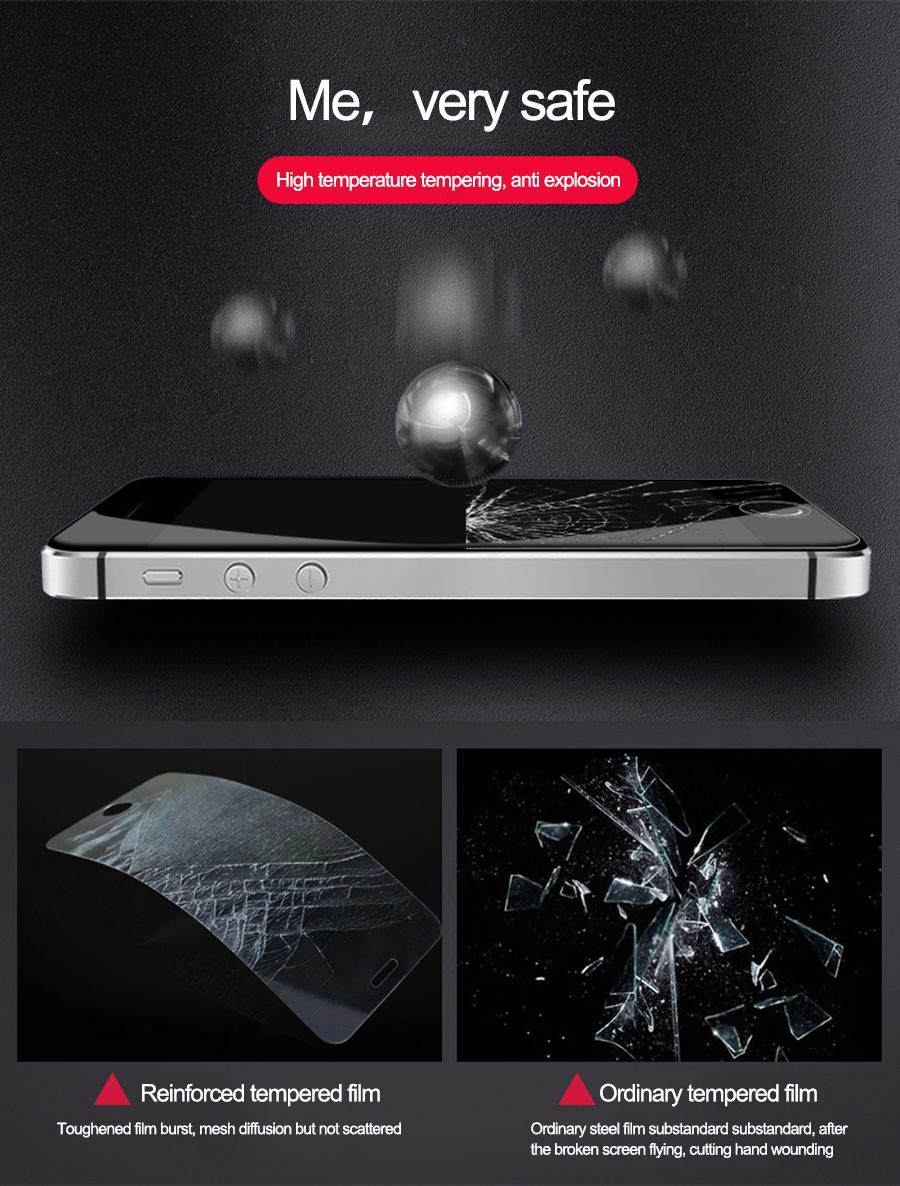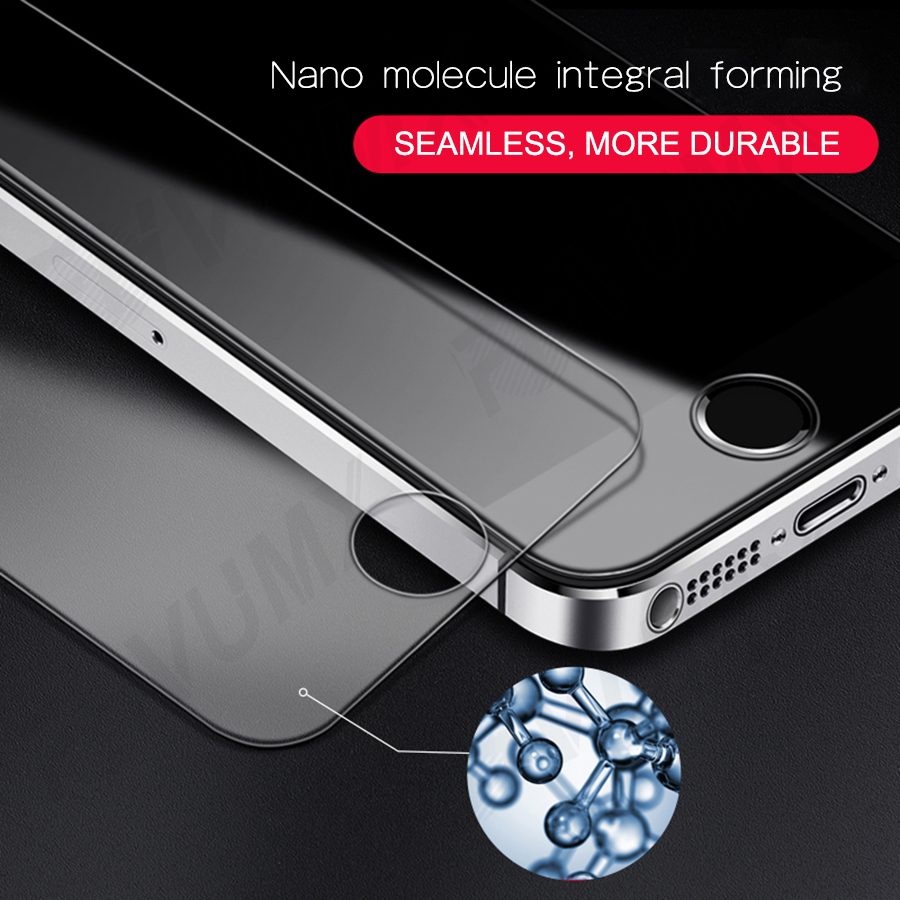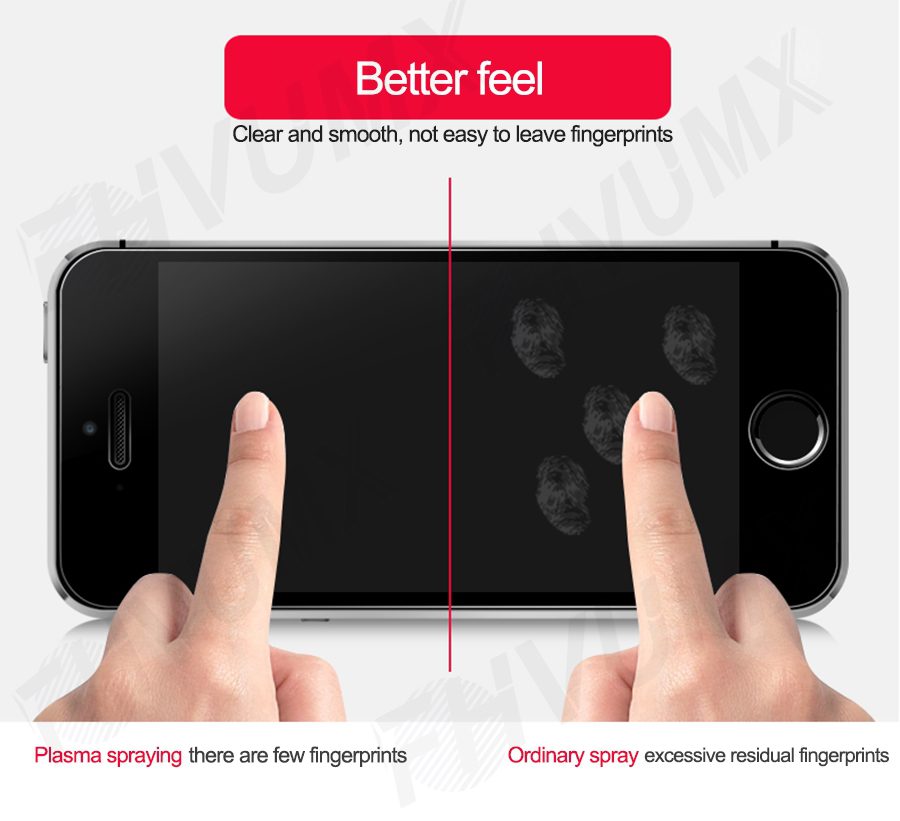 Crystal Clear Protection: Elevate Your iPhone Experience with the 100D Transparent Tempered Glass Screen Protector
In the world of smartphone accessories, screen protection stands as one of the most vital investments. The 100D Transparent Tempered Glass for iPhone takes the concept of screen protection to a whole new level. With its combination of clarity, resilience, and ease of application, this tempered glass protective film offers iPhone users an invaluable shield against scratches, impacts, and daily wear and tear. In this article, we'll delve into the features and advantages that make the 100D Transparent Tempered Glass a must-have accessory for safeguarding your precious device.
Uncompromised Clarity and Touch Sensitivity
Imagine enjoying the stunning display of your iPhone while knowing it's shielded against scratches and scuffs. The 100D Transparent Tempered Glass Screen Protector provides crystal-clear transparency, allowing you to appreciate every detail of your device's screen without any distortion. With its ultra-thin design, this protector becomes virtually invisible, preserving the aesthetic appeal of your iPhone while adding an extra layer of protection.
Additionally, touch sensitivity remains uncompromised. Thanks to advanced manufacturing techniques, this tempered glass screen protector maintains the responsiveness you're accustomed to, ensuring that your interactions with your iPhone are as smooth and seamless as ever.
Rugged Protection, Unseen Elegance
The delicate balance between protection and aesthetics is often a challenge, but the 100D Transparent Tempered Glass Screen Protector strikes the perfect harmony. Crafted with high-quality materials, it provides rugged protection against everyday hazards such as scratches, drops, and impacts. Its tempered glass construction effectively absorbs shocks, safeguarding your iPhone's delicate screen from potential damage.
Yet, this protection doesn't come at the cost of elegance. The ultra-thin design of the protector complements the sleek contours of your iPhone, preserving its original look and feel. You'll enjoy the best of both worlds – comprehensive protection and the timeless elegance of your device.
Easy Installation and Longevity
Worried about the installation process? Fret not. The 100D Transparent Tempered Glass Screen Protector is designed for hassle-free installation. With an adhesive layer that adheres seamlessly to your iPhone's screen, you can eliminate the frustration of air bubbles and misalignments. Plus, it leaves no residue when removed, ensuring your iPhone stays pristine.
Furthermore, this screen protector is built to last. Its durability means that you won't have to constantly replace it, saving you both time and money in the long run. Invest in the 100D Transparent Tempered Glass Screen Protector and enjoy peace of mind, knowing your iPhone is shielded for the long haul.
FREE Shipping
Order Now to Avail Free Shipping Offer..!!