Type: 

Front Film

Features: 

Matte

Brand Name: 

GVU

Origin: 

Mainland China

Compatible Brand: 

APPLE

Model1: 

For iPhone X Screen Protector

Model2: 

For iPhone Xs Screen Protector

Model3: 

For iPhone Xr Screen Protector

Model4: 

For iPhone XS MAX Screen Protector

Model5: 

For iPhone 11 Screen Protector

Model6: 

For iPhone 11 PRO Screen Protector

Model7: 

For iPhone 11 PRO MAX Screen Protector

Model8: 

For iPhone Protective Glass

Model9: 

For iPhone 12 Screen Protector

Model10: 

For iPhone 12 Pro Screen Protector

Model11: 

For iPhone 12 Pro Max Screen Protector

Model12: 

Glass on iPhone 11

Model13: 

Glass on iPhone 12

Model14: 

Glass on iPhone 13

Model15: 

For iPhone 13 Pro Max Screen Protector

Model16: 

For iPhone 13 Pro Screen Protector

Model17: 

For iPhone 13 Mini Screen Protector

Model18: 

For iPhone 13 Glass

Model19: 

Glass on iPhone 14

Model20: 

Glass on iPhone 14 Pro

Model21: 

Glass on iPhone 14 Plus

Model22: 

Glass on iPhone 14 Pro Max

Model24: 

For iPhone 14 Pro Max Screen Protector

Model25: 

For iPhone 14 Pro Screen Protector

Model26: 

For iPhone 14 Plus Screen Protector

Model27: 

For iPhone 14 Screen Protector
30D Full Cover Tempered Glass on For iPhone 11 12 13 14 PRO MAX Screen Protector Protective Glass On iPhone 11 X XR XS MAX 14 Plus Glass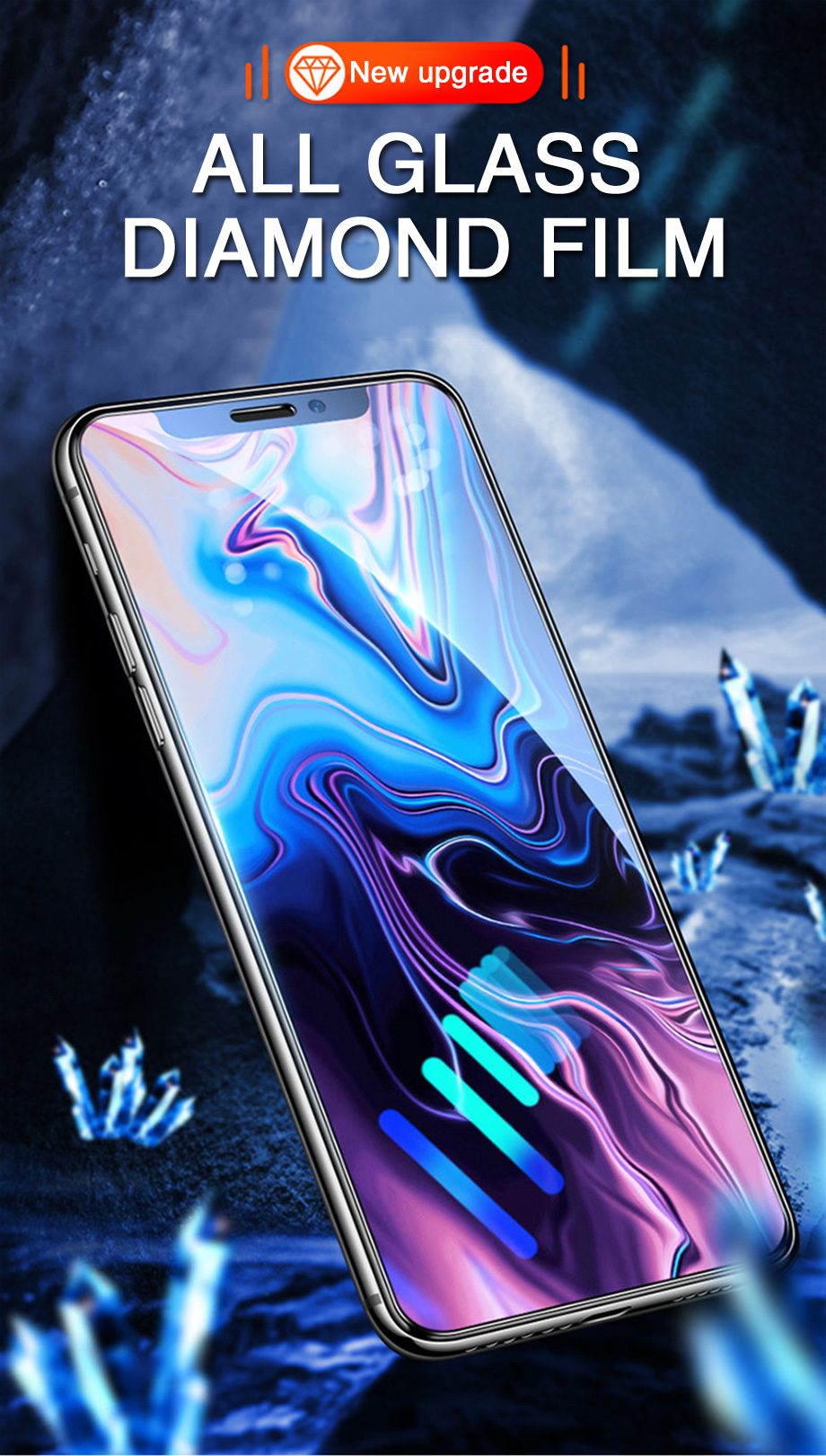 Premium Protection: 30D Full Cover Tempered Glass for iPhone 11, 12, 13, and 14 Pro Max
In the world of smartphones, where design meets innovation, ensuring the safety of your device's display is paramount. The evolution of Apple's iconic iPhones has introduced us to the iPhone 11, 12, 13, and the highly anticipated 14 Pro Max. With the advent of these impressive devices, the importance of safeguarding their screens has never been greater. Enter the 30D Full Cover Tempered Glass screen protector – a cutting-edge solution designed to provide uncompromising protection for your iPhone's display.
Mastering Defense: The Power of 30D Full Cover Tempered Glass
If you want to protect your iPhone's screen from scratches, cracks, and other damage, then you need a 30D full-cover tempered glass screen protector. These screen protectors are made from a strong material that can withstand a lot of force, and they can also help to protect your screen from dust and fingerprints.
30D full-cover tempered glass screen protectors are available for all iPhone models, including the iPhone 11, 12, 13, 14 Pro Max, X, XR, and XS Max. They are easy to install and remove, and they do not affect the sensitivity of your screen.
Uncompromising Clarity: Preserving Visual Excellence
One of the most remarkable aspects of the 30D Full Cover Tempered Glass is its exceptional clarity. Crafted with precision, this protector adheres seamlessly to your iPhone's screen, ensuring that your viewing experience remains unobstructed. The high transparency of the glass maintains the vibrancy of your display, allowing you to enjoy every pixel, color, and detail as intended by the manufacturer.
Enhanced Touch Experience: Balancing Protection and Functionality
Worried that added protection might compromise the responsiveness of your touchscreen? Fear not. The 30D Full Cover Tempered Glass Screen Protector is engineered to ensure that your touch interactions remain as fluid and natural as ever. Its smooth surface preserves the precision you expect from your iPhone, enabling you to navigate, type, and interact with confidence.
Invest in Longevity: Securing Your Investment
The iPhone is not just a communication tool; it's an investment in innovation and connectivity. Protecting this investment with the 30D Full Cover Tempered Glass Screen Protector is a wise decision. By guarding against scratches, smudges, and even minor impacts, you're prolonging the life of your device, ensuring that it remains in pristine condition for years to come.
FREE Shipping
Order Now to Avail Free Shipping Offer..!!