Features: 

Washable, Anti-Fingerprint, Anti-Scratch, Card Pocket, Dustproof, With Lanyard, Storage Compartment, Waterproof/Underwater

Design: 

Plain

Type: 

Pouch

Brand Name: 

TOPK

Origin: 

Mainland China
About this item
Safety Lock Design: Upgraded safety lock design and lanyard, only simple one button can open and close, keeping the phone bag completely sealed underwater, quickly blocking water, snow, dust, sand, and dust. The lanyard is buckle-type, and easy to disassemble. ( Please read the precautions carefully before using the waterproof bag. Test the waterproof function with a tissue every time before use, squeeze out the air before sealing, and soak in water for about 10 minutes to avoid water getting into the shell).
100 Ft IPX8 Waterproof Certification: The 2023 upgraded buckle lock, high-quality material, and the latest seamless hot press technology make the TOPK waterproof phone case have excellent waterproof performance (IPX8 level). Its waterproof depth is 100 feet, which can protect your smartphone from water, snow, sand, dust, and other effects. It's one of the best travel necessities for the beach, swimming pool, swimming, drifting, surfing, fishing, sailing, diving, rowing, kayaking, snorkeling, rafting, and more indoor and outdoor activities.
HD Display & Shooting: Adopting top selected German Bayer materials with a light transmittance of up to 99.99%, the content on the phone screen can be clearly displayed and the camera can work usually. The waterproof case will not affect the Face ID, video calls, and shooting photos/videos so you can also record beautiful moments underwater.
Smooth Touch: The waterproof phone bag is made of high-quality soft TPU material, which makes the screen feel smooth. Touch screen, camera, call, and other functions can be easily achieved (except fingerprint recognition).
❗❗Attention: Due to the high water pressure, it is a normal phenomenon that the screen sensitivity decreases in deep water. At this time, you can take pictures by pressing the volume key.
Broad Compatibility: TOPK waterproof case is suitable for almost all phones below 7 inches, such as iPhone 14 13 Pro MAX/12/11/XS Max XR/8/7/SE, Samsung Galaxy S22 S21, Google Pixel 6, and so on. The user-friendly design of the TOPK waterproof phone case is equipped with extra space for storing your cards and cash, one waterproof case can meet all requirements without needing more wallets.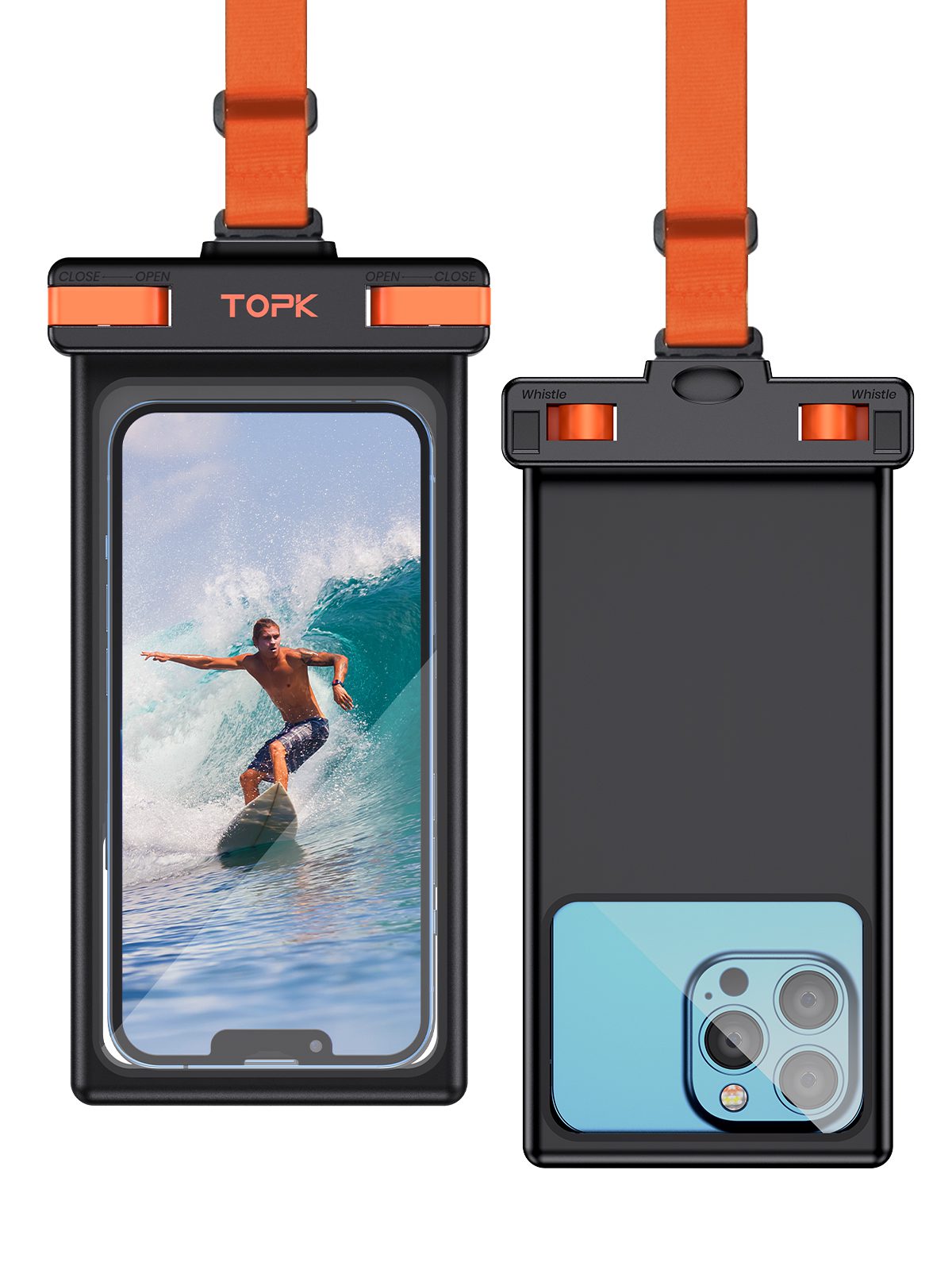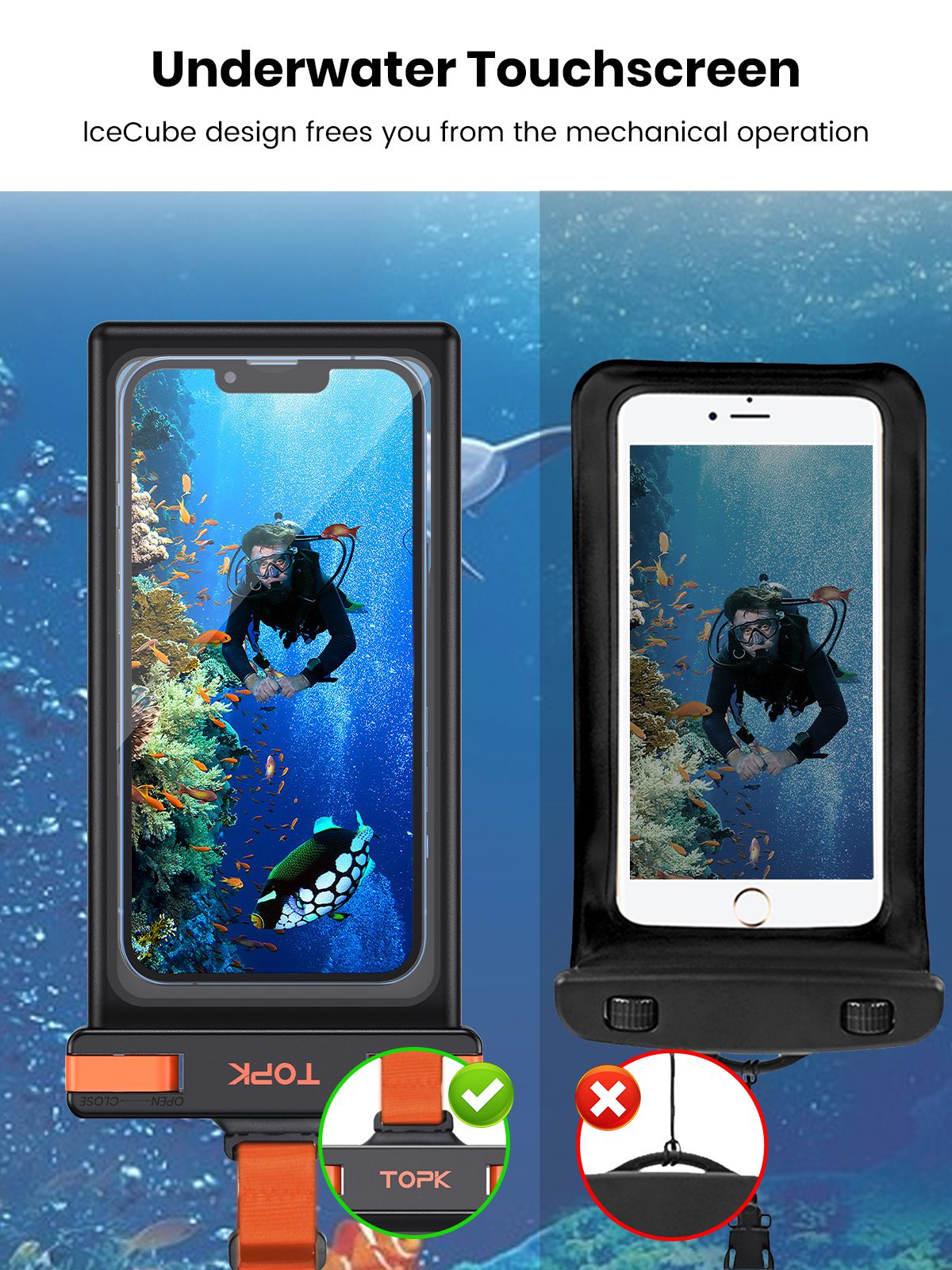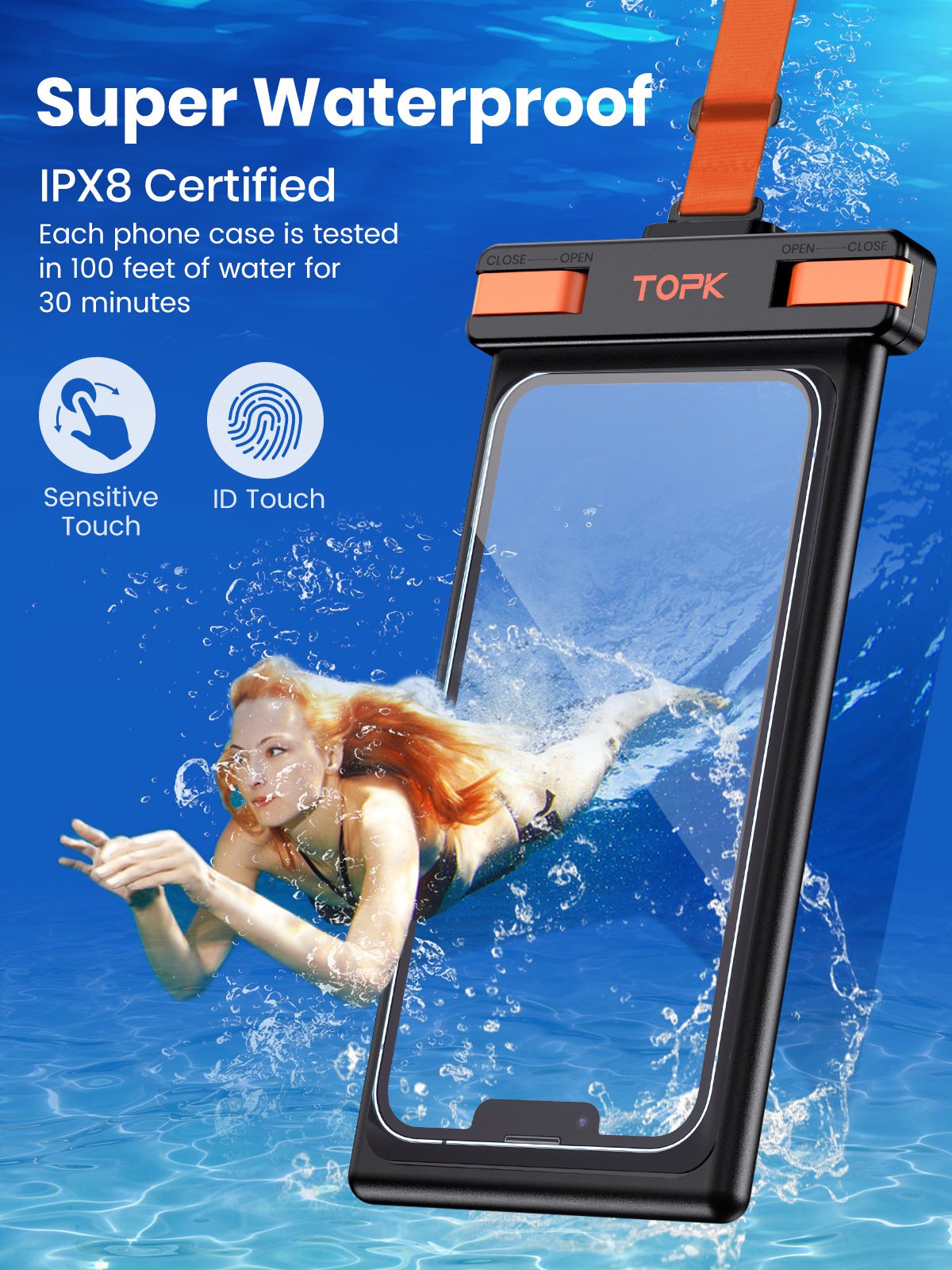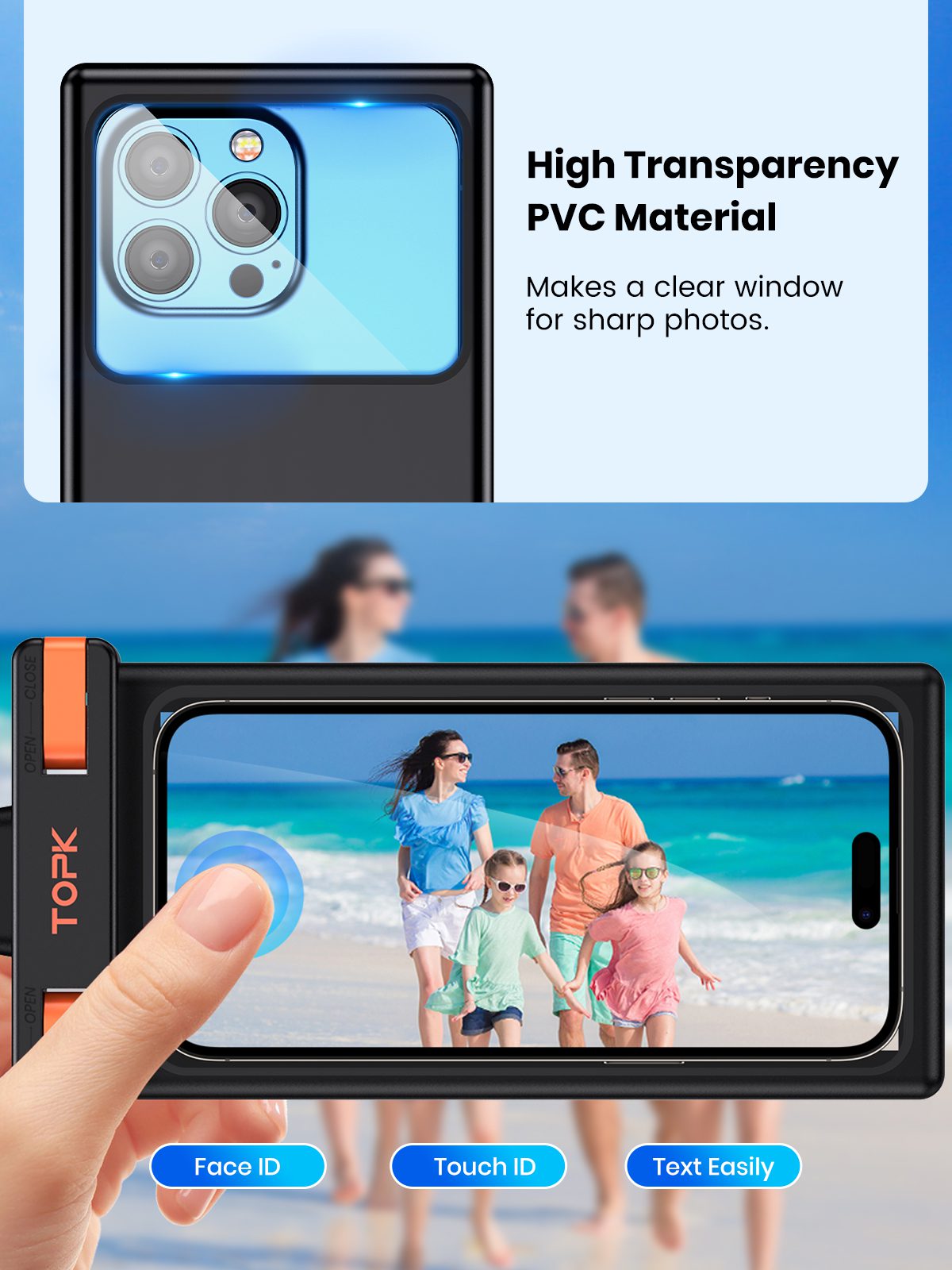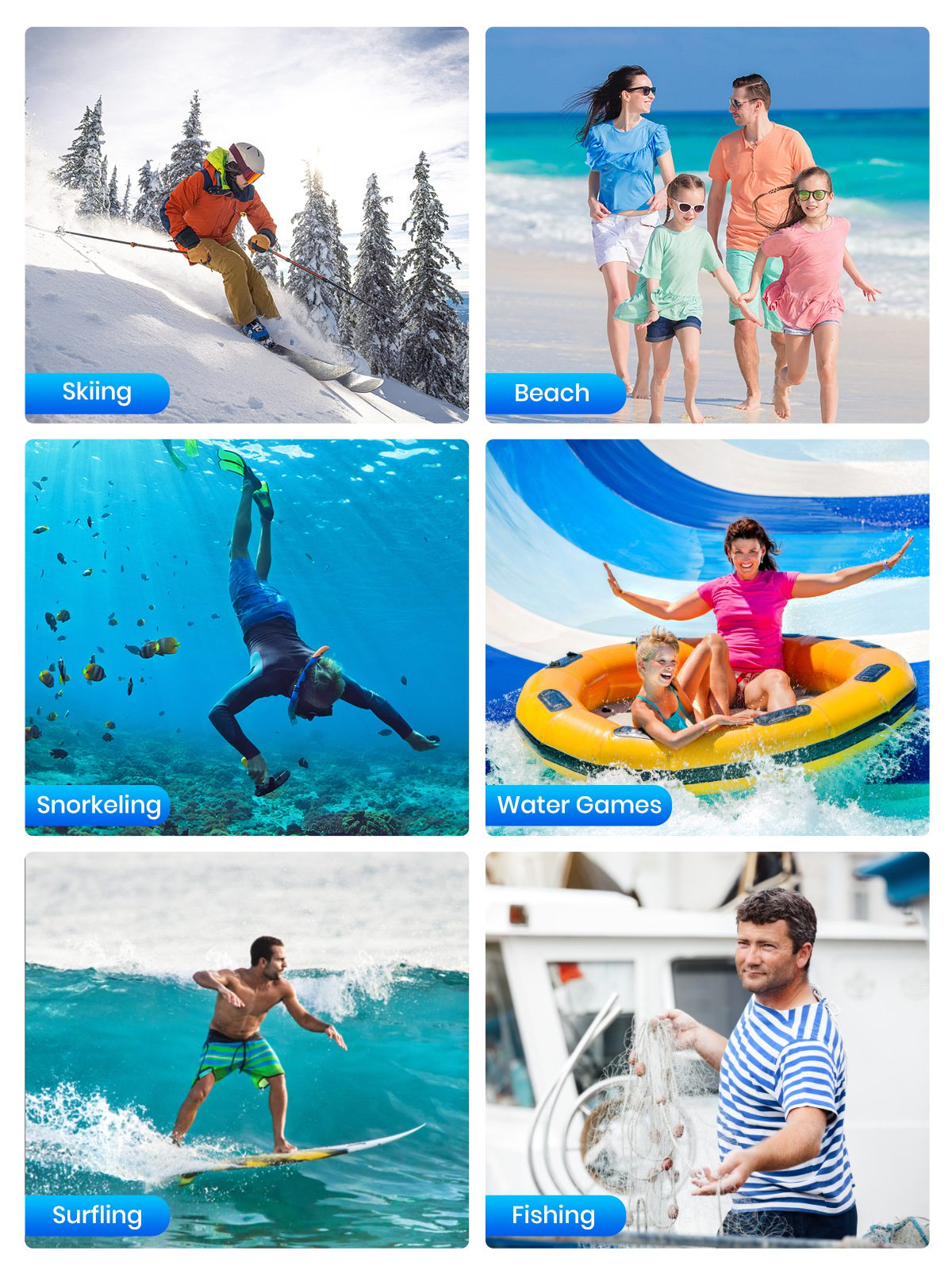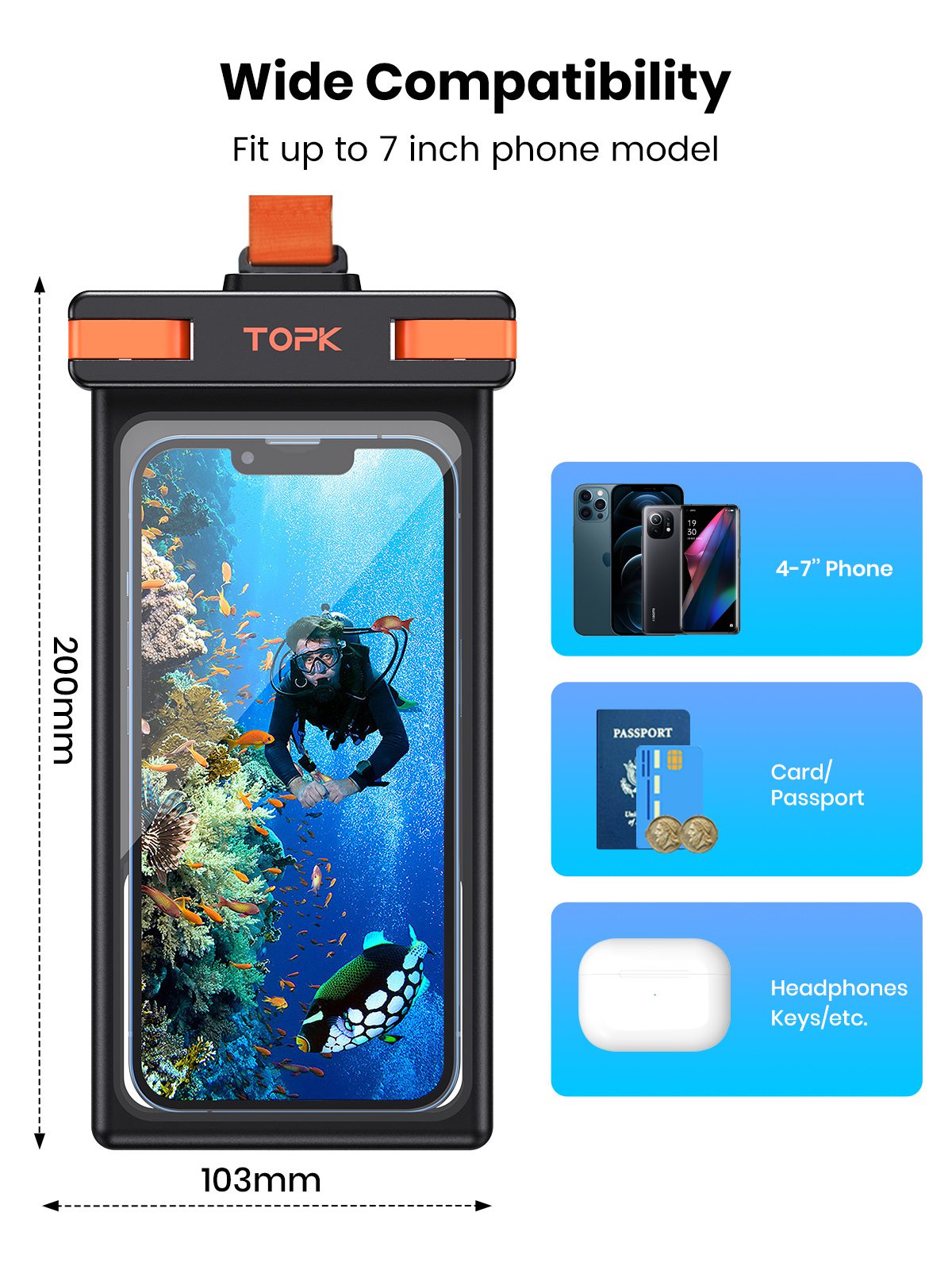 Exploring the Convenience and Protection of the TOPK Waterproof Phone Pouch
In the modern era, our smartphones have become an essential part of our lives, accompanying us through various activities. However, their vulnerability to water damage has always been a concern. This is where the TOPK Waterproof Phone Pouch comes into play. Designed to provide an IPX8 waterproof barrier while maintaining touchscreen functionality, this accessory has gained immense popularity among users seeking protection and convenience. In this article, we will delve into the features, benefits, and user experience of the TOPK Waterproof Phone Pouch.
The Evolution of Phone Protection: A Brief Overview
Before diving into the specifics of the TOPK Waterproof Phone Pouch, let's take a quick journey through the evolution of phone protection. From bulky, water-resistant cases to sleek, submersible accessories, the need for safeguarding our devices has driven innovation.
1. Early Days: Bulky and Basic
In the early days of mobile phones, protection against water was often an afterthought. Bulky cases with limited features dominated the market.
2. Rise of Water-Resistant Technology
With advancements in technology, water-resistant phones became more common. However, this technology was often limited to splashes and brief submersion.
3. The Need for Enhanced Protection
As our phones became more sophisticated, so did the threats they faced. People started seeking enhanced protection against water for their valuable devices.
Introducing the TOPK Waterproof Phone Case
4. Unveiling the Innovation: IPX8 Waterproof Rating
The TOPK Waterproof Phone Pouch stands out with its impressive IPX8 waterproof rating. This means it can be submerged in up to 3 meters of water for a prolonged period without allowing any water to seep inside.
5. Seamless Touchscreen Functionality
What sets the TOPK Waterproof Phone Pouch apart is its ability to maintain touchscreen functionality underwater. This feature enables users to take photos, answer calls, and use various apps without exposing their phones to water damage.
6. Universal Compatibility
Designed to accommodate phones of up to 7.0 inches in size, this pouch offers universal compatibility, making it suitable for a wide range of smartphone models.
Benefits and User Experience
7. Protection Beyond Water
Beyond water-related activities, the pouch offers protection against dust, dirt, and sand, making it an ideal companion for outdoor adventures.
8. Capturing Underwater Memories
Whether you're snorkeling, swimming, or simply enjoying a day at the beach, the pouch enables you to capture stunning underwater memories without compromising on photo quality.
9. Convenience and Peace of Mind
The pouch's transparent design allows you to use your phone's camera underwater, opening up new opportunities for creativity and exploration.
Making a Splash: Real User Testimonials
10. Emma's Beach Adventure
"Being an avid beachgoer, I was skeptical about using my phone near water. But the TOPK Waterproof Phone Pouch changed everything. I can now take photos, listen to music, and even answer calls without worrying about water damage."
11. Mark's Diving Expedition
"As a diving enthusiast, I was looking for a way to document my underwater experiences. This pouch exceeded my expectations – it's like a protective barrier for my phone without hindering its functionality."
FAQs about the TOPK Waterproof Phone Pouch
Is the pouch compatible with all phone models?
Yes, the pouch is designed to fit smartphones up to 7.0 inches, accommodating various brands and models.
Can I access all the features of my phone through the pouch?
Absolutely! The pouch maintains touchscreen functionality, allowing you to access all features, including the camera.
How secure is the pouch's seal?
The pouch features a secure locking mechanism that provides a watertight seal, keeping your phone completely dry.
Can I use the pouch for activities other than water-related ones?
Certainly! The pouch's protection against dust and dirt makes it suitable for various outdoor activities.
FREE Shipping
Order Now to Avail Free Shipping Offer..!!