Matrix color depth: 

8 bit

Refresh rate sync technology: 

Adaptive Sync

Screen surface: 

MATT

Bracket Type: 

Ordinary bracket

Screen curvature: 

NONE

High-Dynamic Range: 

HDR10

Refresh Rate: 

165Hz

Plug Type: 

US plug

Vertical Viewing Angle: 

80°

Screen Type: 

Widescreen

Horizontal Viewing Angle: 

178°

Built-in Speaker: 

No

Black and White Response Time: 

5 ms

Feature: 

Gaming

Application: 

Desktop

Pixel Pitch: 

0.25mm

Response Time: 

8ms

Panel Type: 

VA (soft screen)

Products Status: 

STOCK

Contrast Ratio: 

3000:1

Interface Type: 

HDMI-Compatible

Brightness: 

300cd/m

Display Ratio: 

16:9

Display Size: 

23.8″

Resolution: 

1920 x 1080

Brand Name: 

XIAOMI

Origin: 

Mainland China

Dead Pixel: 

3-5
Buyer Note: the refresh rate max is 165Hz, in actual use, it will be less than 165Hz.
Dear Russian customers, if you place an order and choose "Cainiao Heavy Parcel Line", please note that this logistics method does not accept rejection. Once rejected or not done custom clearance, the package will be destroyed rather than returned to the seller. If you rejected the package, fail to do custom clearance, or didn't receive it within the time limit, causing the package to be damaged, we will not refund you, and all the loss will be borne by the buyer. If you do not agree with this provision, please do not place an order. Placing an order is considered consent.
1msMPRT(Moving Picture Response Time): Dynamic picture response time. It actually turns off the screen backlight during color conversion, reducing the screen display time. For example, the original color conversion takes 10ms, it turns off the 9ms screen backlight during the conversion process so that you can't see the change process, and only displays the color after conversion, so you only see the two colors before conversion and after conversion, in order to reduce the smear phenomenon.
-Dead pixel is inevitable, 3-5 pieces is normal range. Any dispute reason for the dead pixels in the 3-5 piece range is not supported.
-Different software tests the response time is different, 6-10ms is the normal range.
-VA screen is an easy smear phenomenon when you adjust to a high refresh rate, if you mind the smear, please do not choose this version. please choose the IPS version.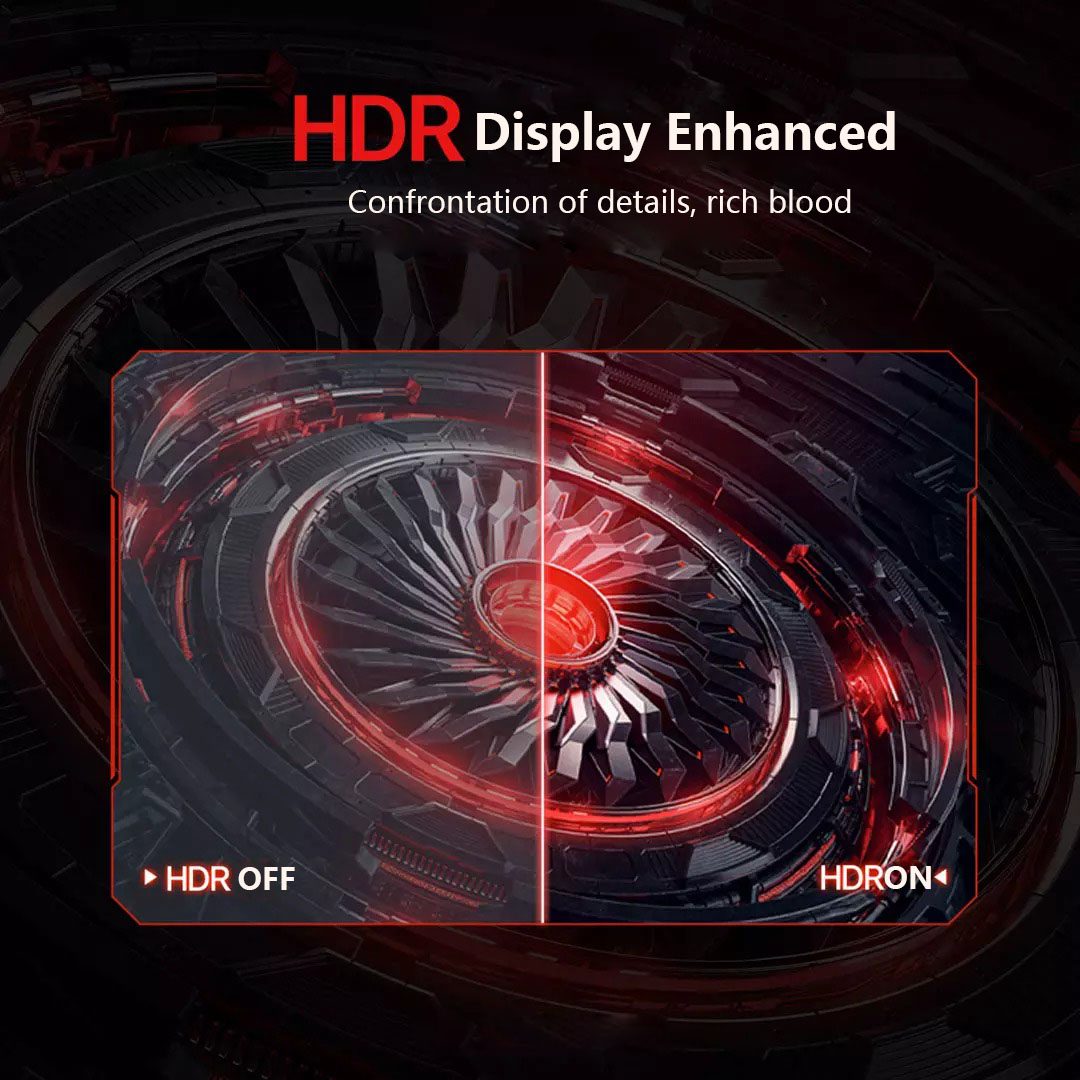 The native chip supports HDR high dynamic display. By adjusting the screen brightness, the picture saturation is higher,
Make game graphics more realistic.
MPRT technology can quickly convey the picture to your field of vision, accurately present the live picture, easily capture the details of the picture, and help the critical moment.
165 frames per second gaming-level ultra-high refresh, even with high-speed dynamic pictures, it can present silky smooth,
Saying goodbye to stuttering and smearing is the key to securing victory at the start.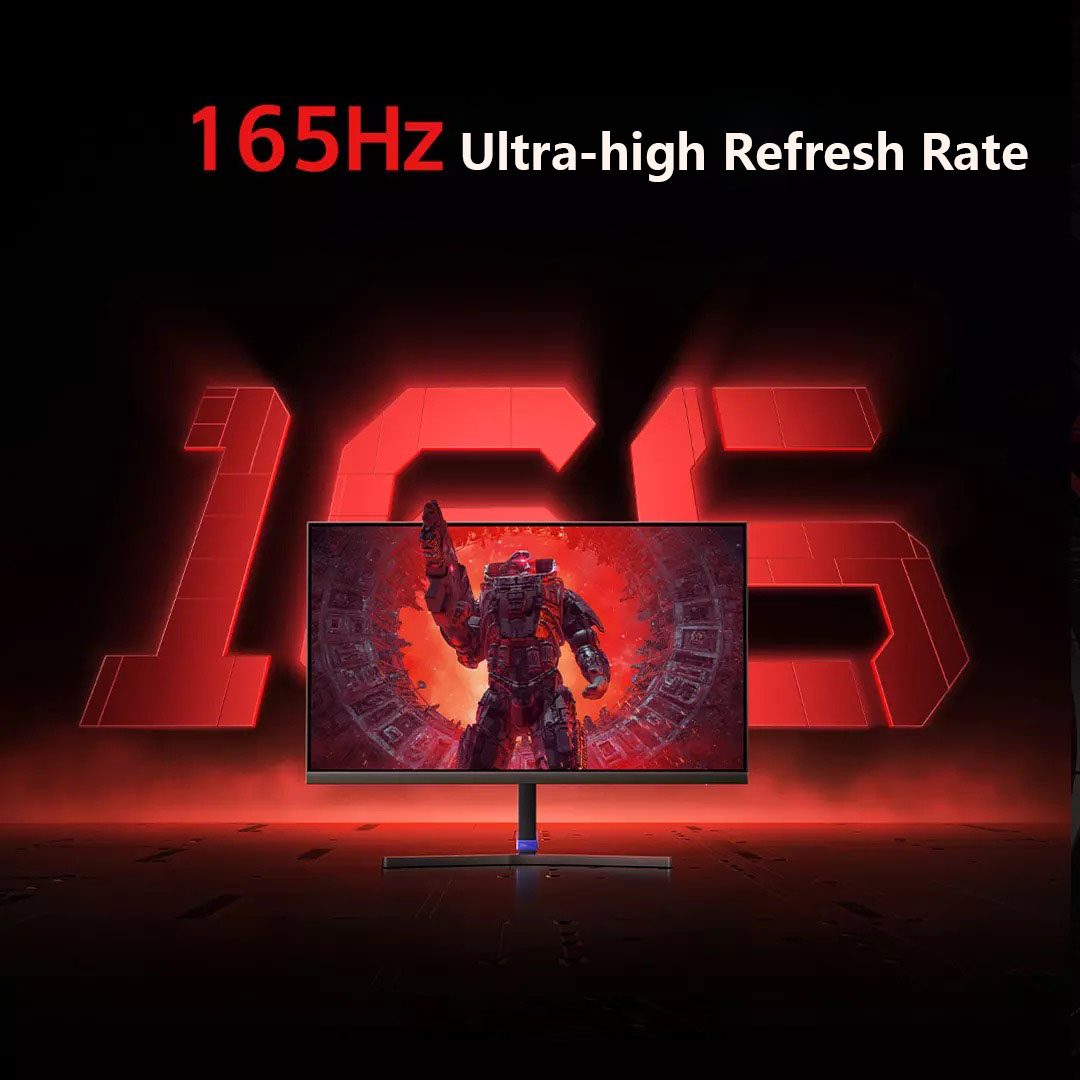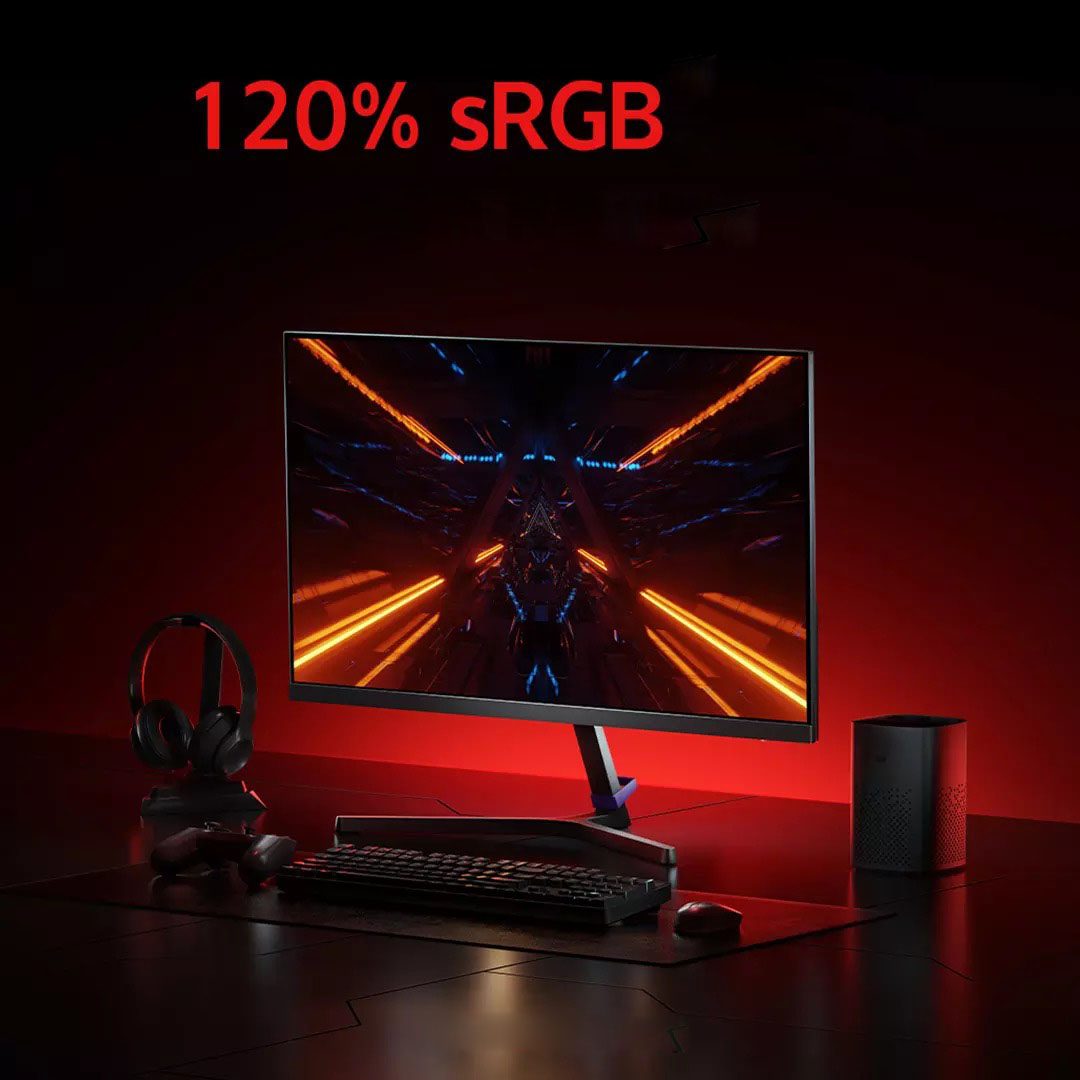 Xiaomi Redmi Gaming Monitor G24: A Great Budget Gaming Monitor for 2023
In the realm of gaming peripherals, a high-quality monitor can significantly elevate your gaming experience. Xiaomi, known for its innovation and cutting-edge technology, has ventured into the gaming monitor market with the Redmi Gaming Monitor G24. Boasting an impressive blend of features, from a high refresh rate to HDR support, this monitor is poised to captivate gamers and multimedia enthusiasts alike.
The Xiaomi Redmi Gaming Monitor G24 is a great budget gaming monitor that offers a variety of features that make it a good value for the price. It has a 23.8-inch IPS panel with a 165Hz refresh rate and a 1ms MPRT response time, which provides smooth and fluid gameplay. It also has HDR10 support for enhanced visuals, and DC dimming to reduce eye strain. In addition, it has a variety of gaming features, such as a crosshair overlay and black stabilization.
Unveiling the Visual Masterpiece
The Xiaomi Redmi Gaming Monitor G24 delivers a captivating visual experience that draws you into the heart of your favorite games. Boasting a generous 23.8-inch screen, the monitor strikes the perfect balance between size and clarity, ensuring that every detail is vividly displayed without overwhelming your field of view. Whether you're navigating through a virtual world or competing in fast-paced battles, the immersive experience is heightened by the monitor's Full HD resolution of 1920×1080 pixels.
Unleash Fluidity: 165Hz Refresh Rate and 1ms-MPRT Response Time
The true essence of gaming lies in fluidity and responsiveness. With the Xiaomi Redmi Gaming Monitor G24, you can wave goodbye to motion blur and lag. The exceptional 165Hz refresh rate ensures that each frame transitions seamlessly, delivering an ultra-smooth experience even in high-action scenarios. Paired with an impressive 1ms-MPRT response time, the monitor keeps up with your every move, giving you the edge you need to outplay your opponents.
HDR10 and Stunning Visuals
Prepare to be dazzled by lifelike visuals that transcend traditional gaming monitors. The Xiaomi Redmi Gaming Monitor G24 supports HDR10 technology, enhancing the color depth and contrast to create a more dynamic and realistic visual experience. Whether you're exploring vast landscapes or diving into intense battles, the monitor's HDR support ensures that every scene is enriched with vibrant colors and nuanced details, pulling you deeper into the virtual realm.
Eye-Care Technology: DC Dimming and Low Blue Light
Your health and comfort are paramount, even during the most extended gaming sessions. The DC dimming technology incorporated into the Xiaomi Redmi Gaming Monitor G24 reduces flickering, minimizing eye strain and fatigue. Additionally, the monitor's low blue light technology protects your eyes from the harmful effects of prolonged exposure to blue light emissions. This thoughtful design ensures that your focus remains on the game, not on discomfort.
Sleek Design and Versatile Connectivity
Beyond its impressive performance, the Xiaomi Redmi Gaming Monitor G24 boasts a sleek and modern design that seamlessly blends with any gaming setup. The slim bezels enhance the immersive experience, drawing your attention to the action on the screen. The monitor also offers versatile connectivity options, including HDMI and DisplayPort, allowing you to connect your gaming console, PC, or other devices effortlessly.
The Xiaomi Redmi Gaming Monitor G24 is the perfect monitor for gamers who demand the best possible performance. It features a 23.8-inch IPS panel with a 165Hz refresh rate and 1ms-MPRT response time, making it ideal for fast-paced games. The monitor also supports HDR10, which provides richer colors and contrast.
We have Europe & Russia & Spain & Poland& South Korea & United States Local Warehouse:
If you want fast delivery, Please choose "Shipping from Local Warehouse", you will enjoy the local service, This is free shipping. (The
goods have passed through customs to the local warehouse, and the store seller has paid customs tax.)
Warranty:
We guarantee that all products are brand original and brand new. We offer a 12month warranty for all electronic products, If there is any
warranty request, You can send the product to the nearest repair center, Or we will send you free parts, which you can install easily by yourself (Please be assured that we will send you the installation video), But if it is damaged by human factors, or if it is destroyed by external forces, you need to pay extra repair fees or afford all the lost. For any after-sales service you need, please contact us via Email
Return Policy:
According to the rules, the product has a 15-day return policy, if you don't like the product, please tell us the reason, and you can
return it and get a refund. We guarantee satisfactory service for honest and reasonable buyers.

If the product affects the second sale, such as already broken after delivery without the shipping company
damage document, missing accessories,activated(Phone/Laptop/Tablet PC) , are not support return and refunds.
Shipping Time And Customs From China:
When you choose the goods to be shipped from China, We will use the best shipping method to ship the product, 3-10 days in East Asia, 7-15 days in
Europe, 10-15 days in North America, 12-20 days in South America, 7-15 days in Australia. (Shipping time is an average day, if the delay is not a reason for dispute; please contact us, and we will help you contact the shipping company to get the parcel faster)
Buyers are responsible for customs taxes, If you have special requirements for customs declaration value, please contact us and leave a message when you place the order.
Contact Us & Feedback:
If your product has any problems, please don't worry, and please don't leave bad feedback. Please contact us first, and we will reply to you as soon
as possible, please allow us to respond within 12 hours. We understand your mood and will provide the best solution for you, please
give us the chance to solve the problem. In any case, please feel free to contact us, we are always here.
Our goal is to make sure you have a happy shopping experience and pleasant shopping with us.
If you are satisfied with our service, please leave us positive feedback and rate the details of the transaction (Detailed Seller Ratings) with a "
5 stars". Your recognition will make us more confident to develop your business and serve you better.
Look forward to and thank you for your trust.
FREE Shipping
Order Now to Avail Free Shipping Offer..!!