Brand Name: 

Ottwn

Origin: 

Mainland China
Tips: The product is equipped with a detergent nozzle but not a detergent.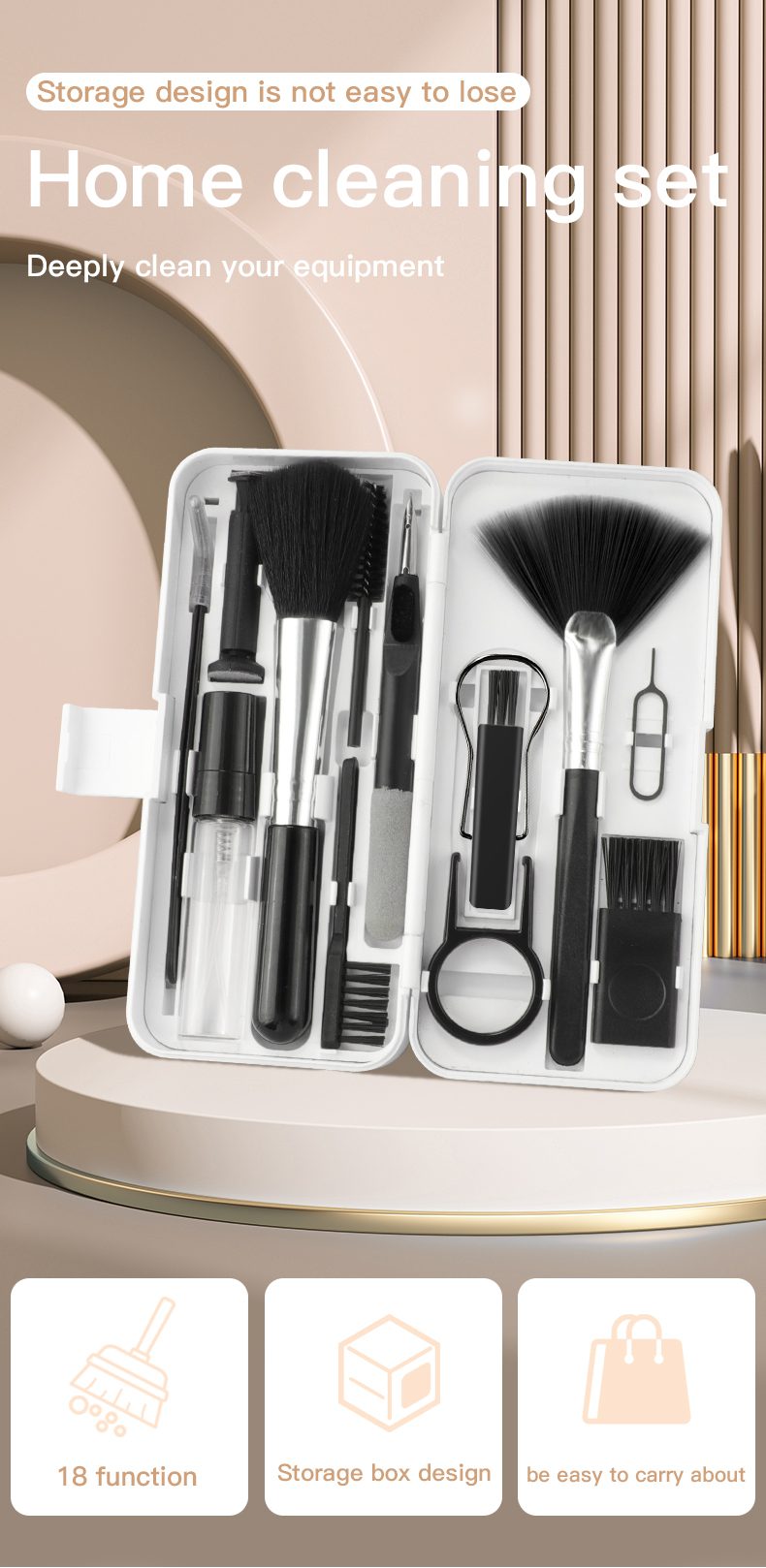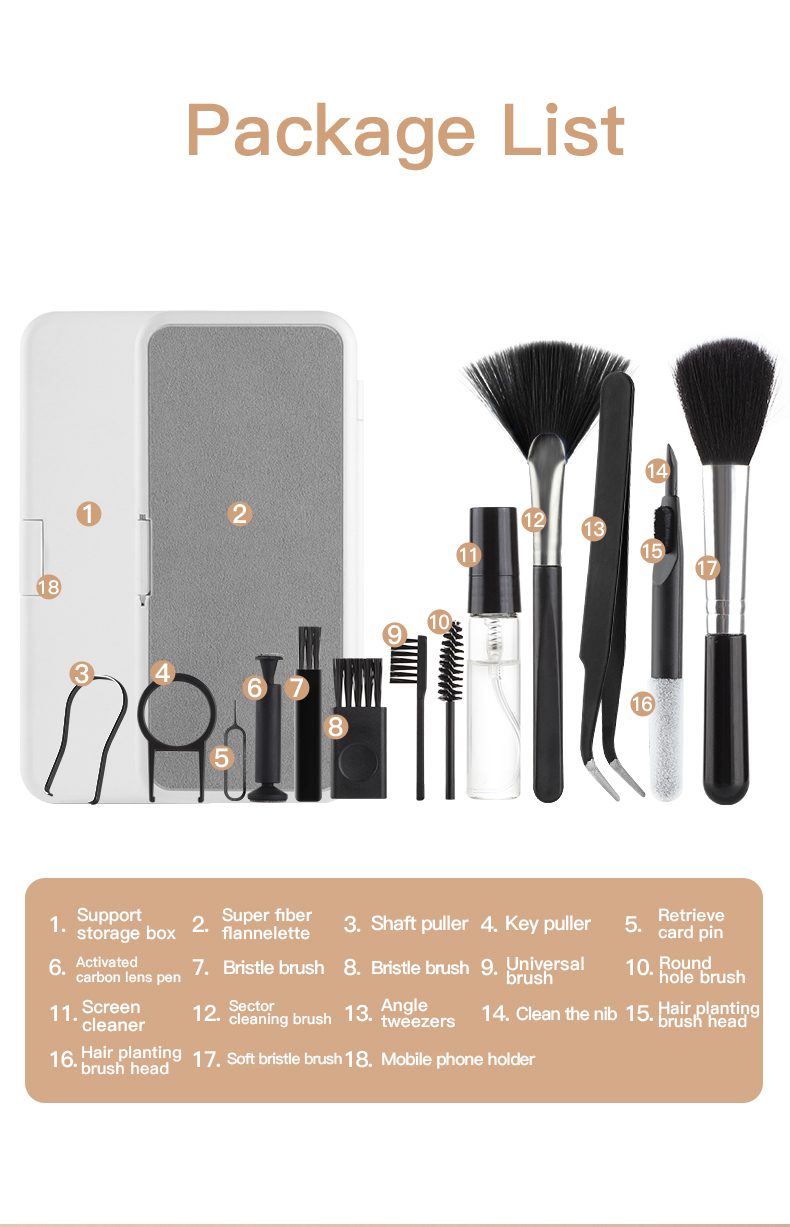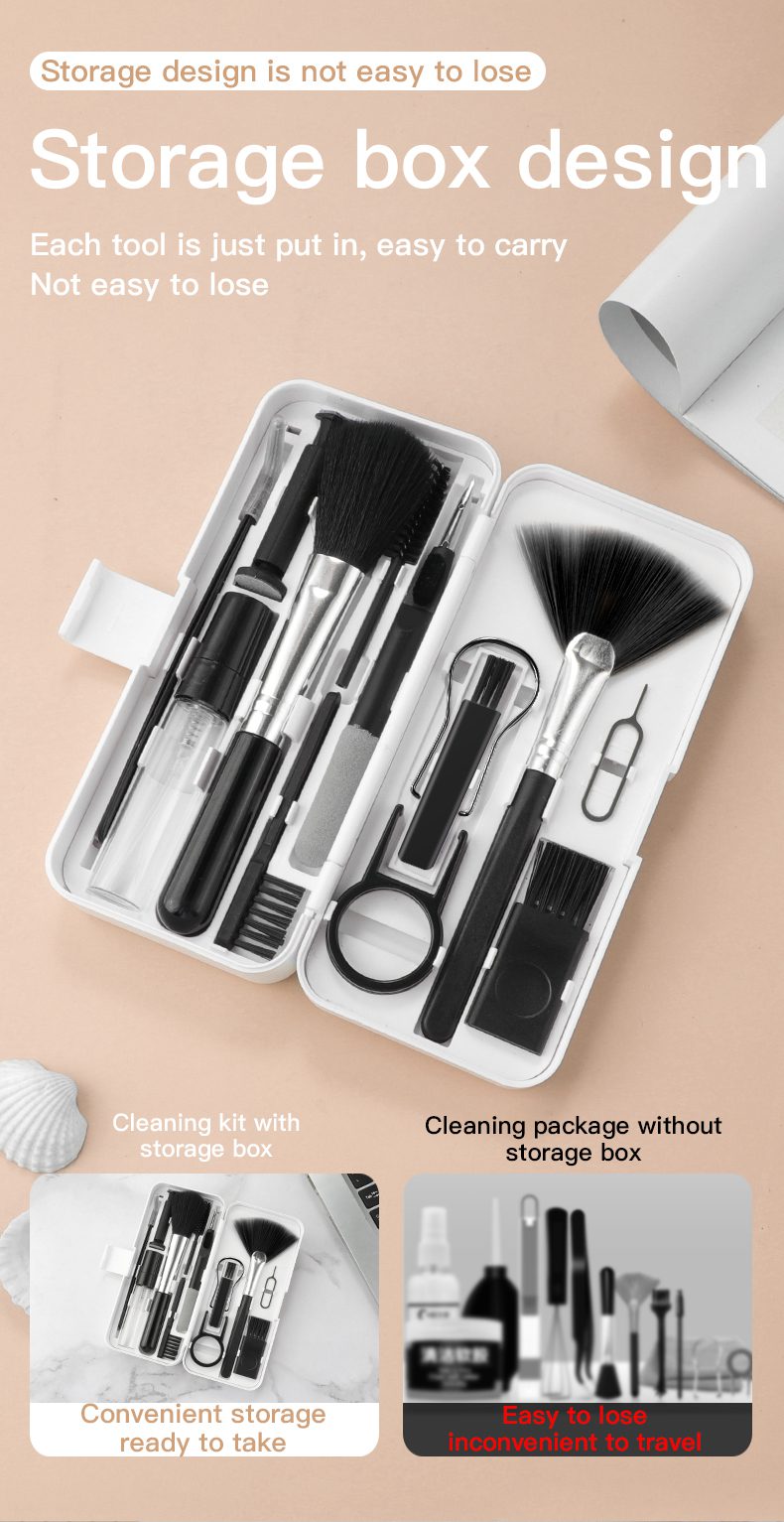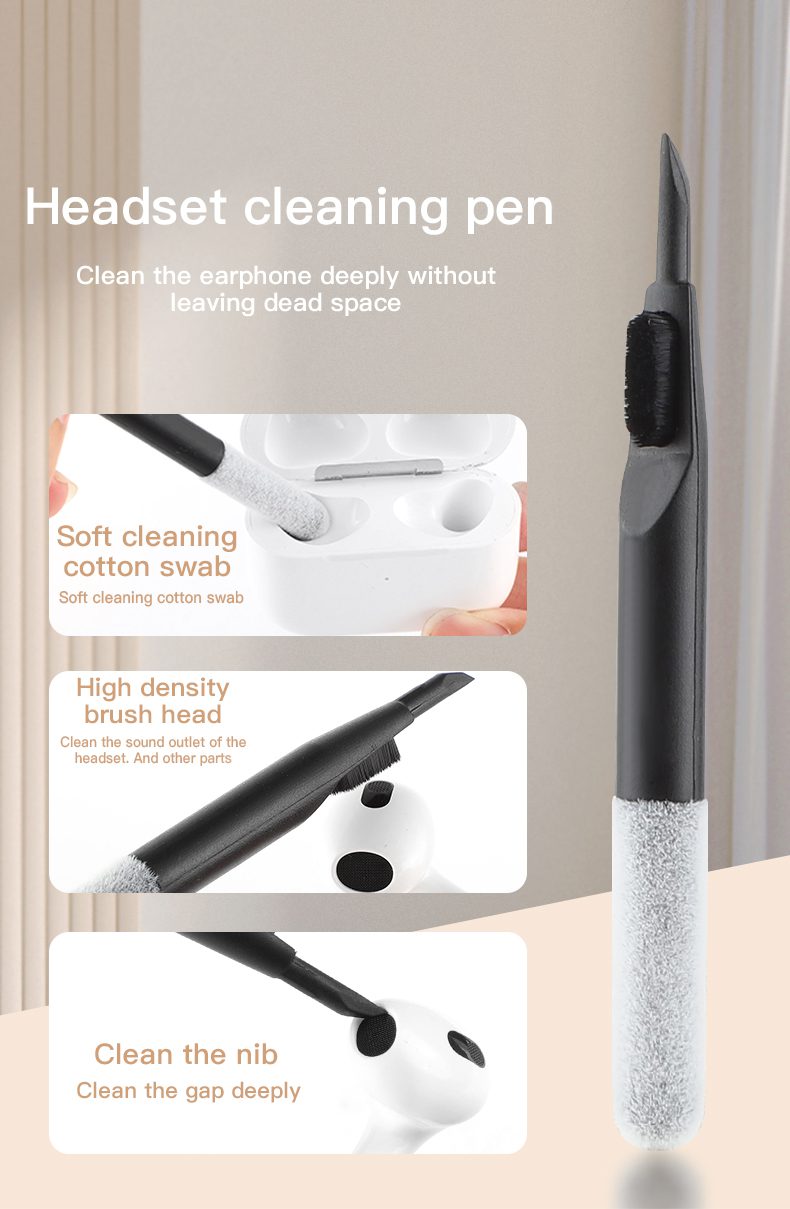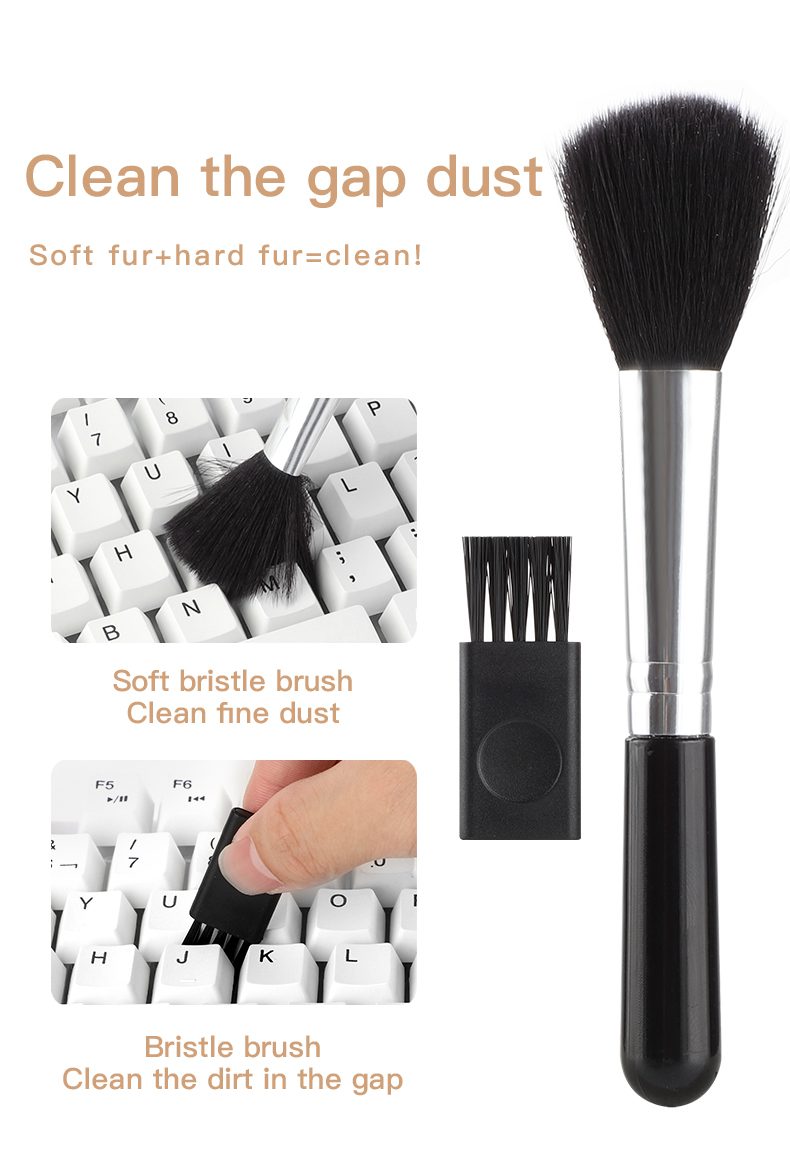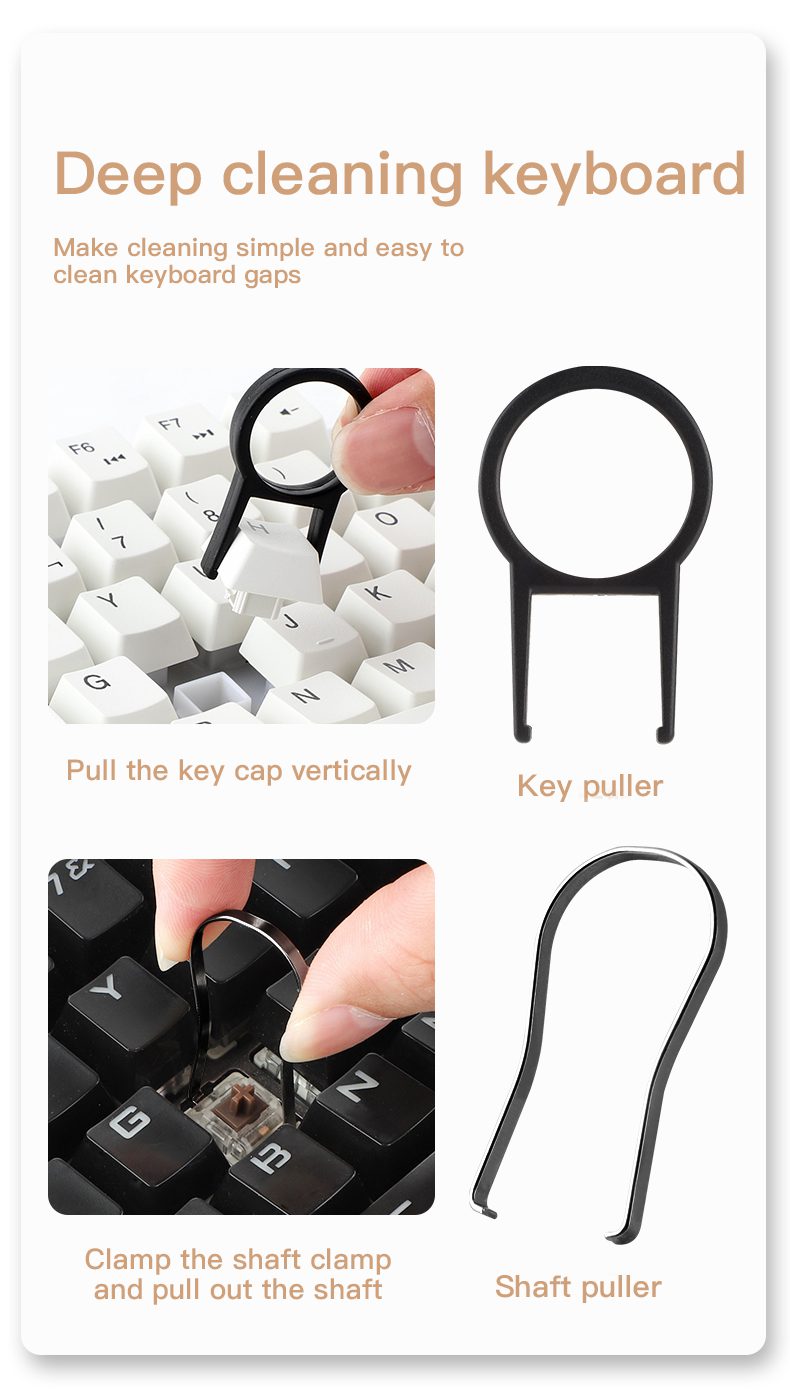 The Ultimate Cleaning Arsenal: Exploring the 18-in-1 Computer Keyboard Cleaner Kit
In the digital age, our devices have become integral parts of our lives, from computers and phones to tablets and cameras. With everyday use, these gadgets tend to accumulate dust, dirt, and grime, affecting not only their appearance but also their performance. Enter the 18-in-1 Computer Keyboard Cleaner Kit – a comprehensive solution to keep your devices spotless and functioning optimally. This all-inclusive kit promises to be your go-to companion for maintaining the hygiene and longevity of your beloved tech gadgets. Let's delve into the myriad benefits of this versatile cleaning kit that caters to a wide array of devices.
Features of the 18 in 1 Electronic Devices Cleaner Kit
Phone Tablet Camera Screen Cleaning Tools: This tool is equipped to gently remove fingerprints, dust, and smudges from screens without causing any damage. It ensures a crystal-clear view for optimal user experience.
Earphone Clean Brush: Earphones are often overlooked when it comes to cleaning. This specialized brush ensures that your audio devices remain free from dirt and debris, contributing to an uninterrupted sound experience.
Keycap Puller: For avid computer users, a keycap puller is a godsend. It facilitates easy removal of keyboard keys, enabling thorough cleaning of the underlying surface.
Phone Holder: Beyond cleaning, this kit also offers convenience with a phone holder. Whether you're watching videos or participating in video calls, the phone holder provides a hands-free experience.
FREE Shipping
Order Now to Avail Free Shipping Offer..!!