Season: 

Autumn/Winter

Age: 

25-34

Place Of Origin: 

China (Mainland)

Weight: 

Ultra Light

Decoration: 

Pockets, Zippers

Fabric Type: 

Broadcloth

Model Number: 

S20006

Style: 

Casual

Filling: 

Polyester Fiber

Sleeve Length(cm): 

Full

Thickness: 

Thin (Summer)

Type: 

Slim

Closure Type: 

zipper

Hooded: 

Yes

Pattern Type: 

Solid

Clothing Length: 

Regular

Material: 

Polyester

Gender: 

WOMEN

Origin: 

Mainland China

Brand Name: 

SANTELON

CN: 

Zhejiang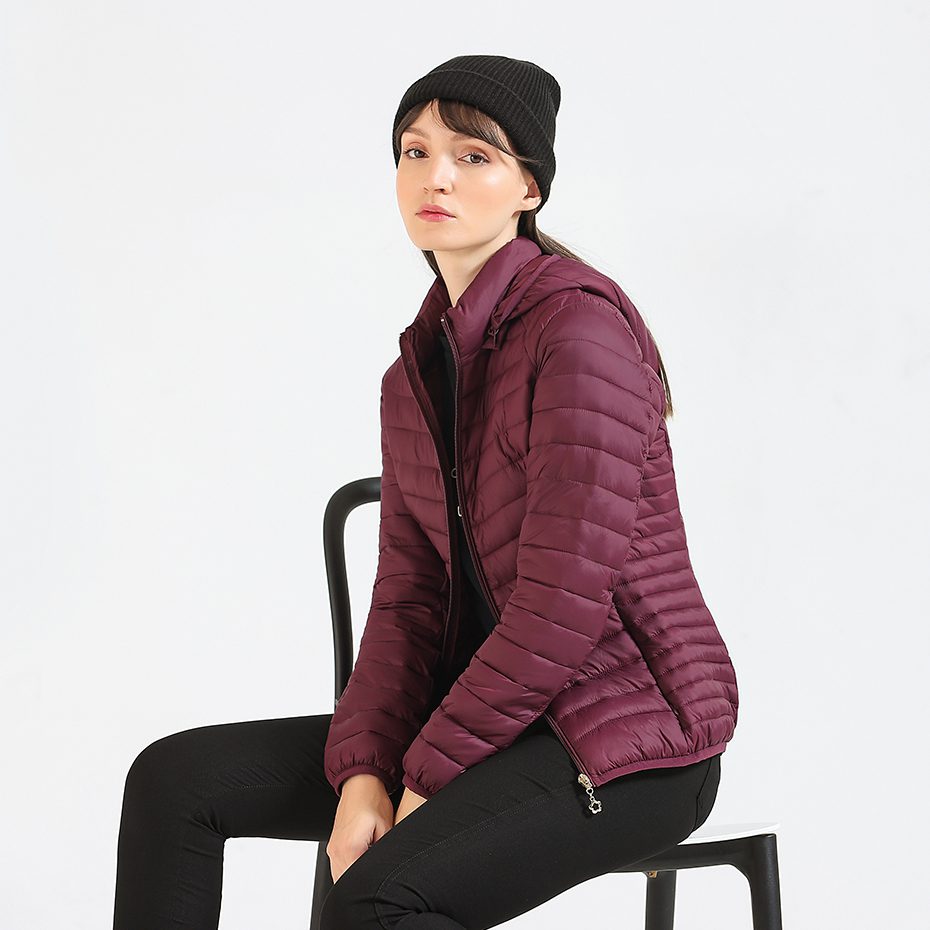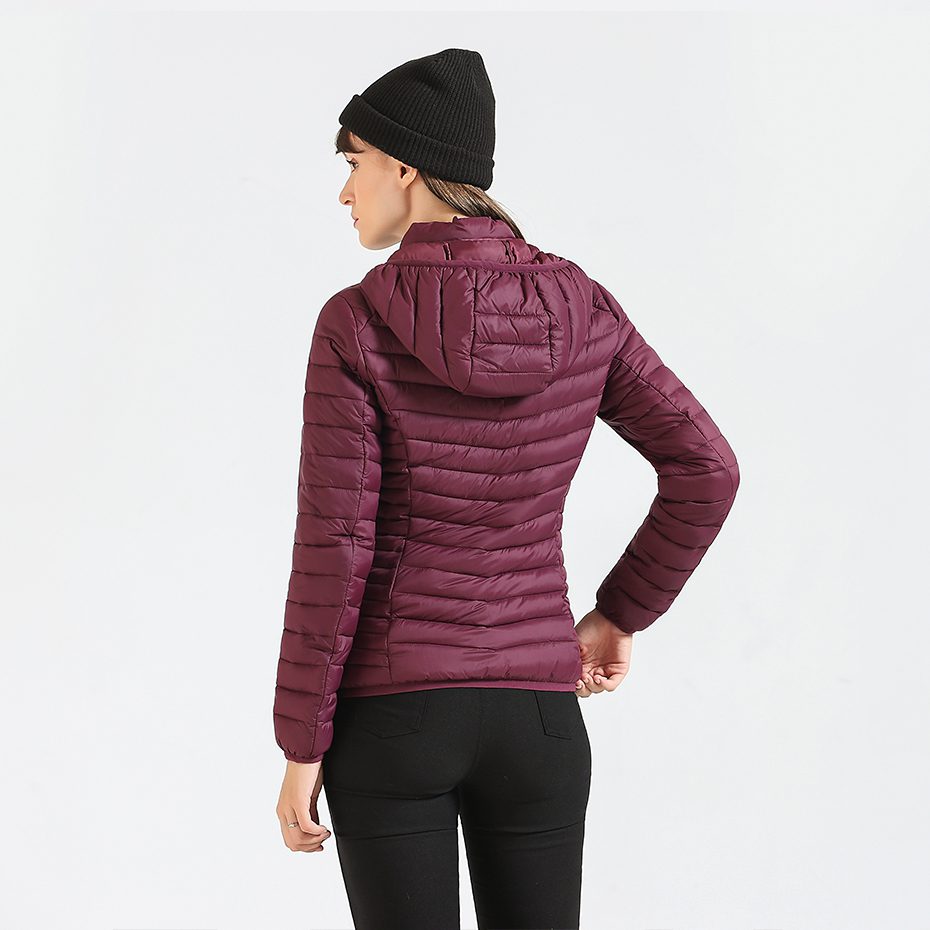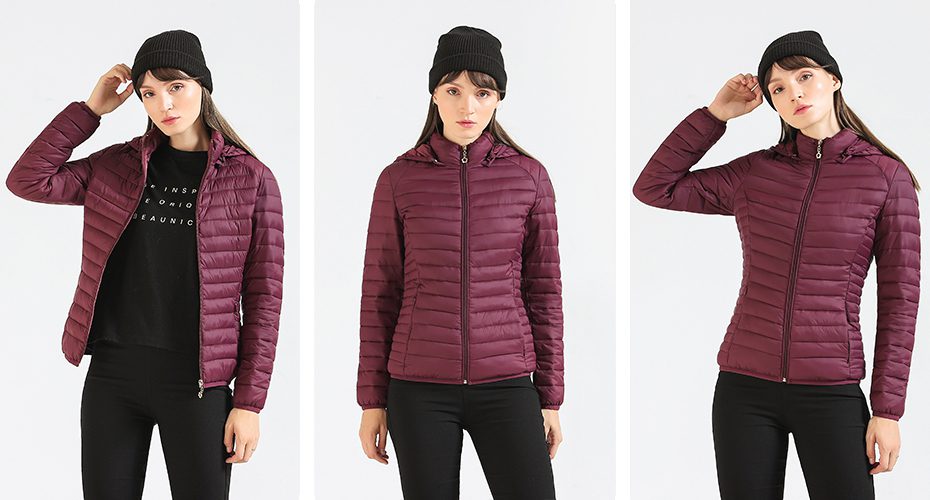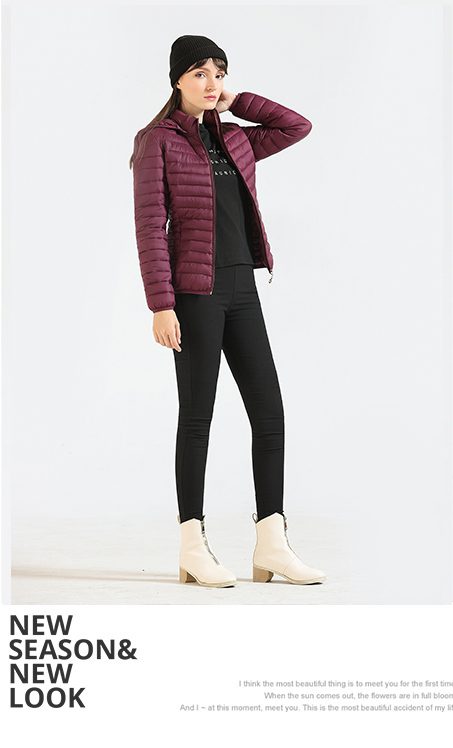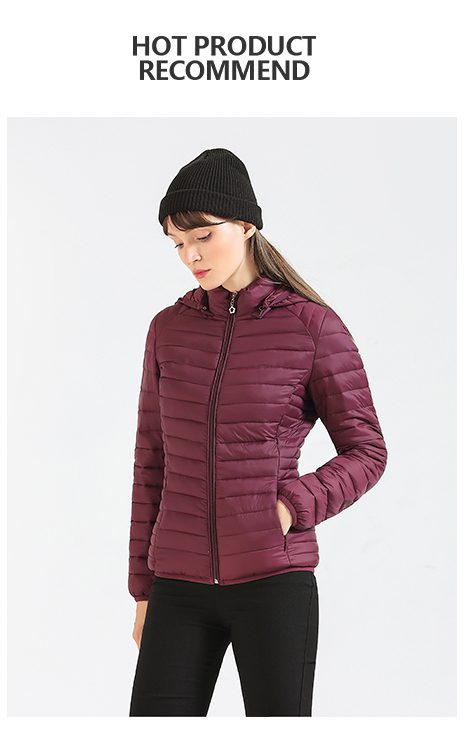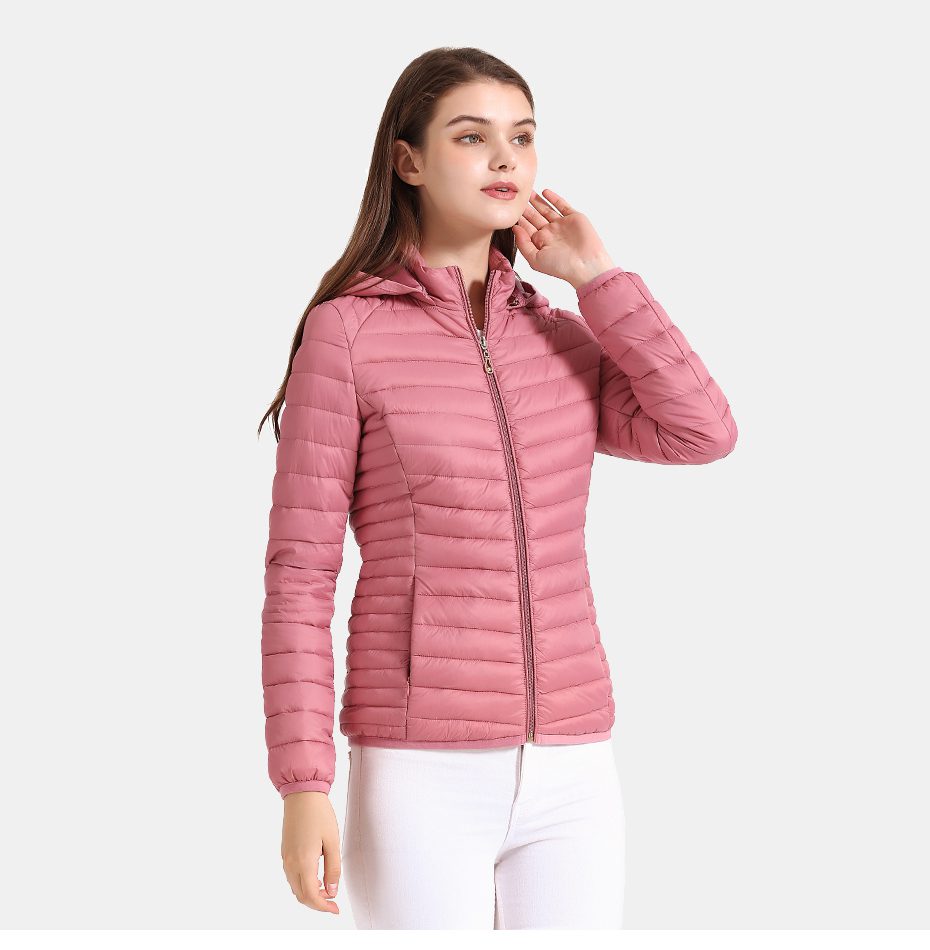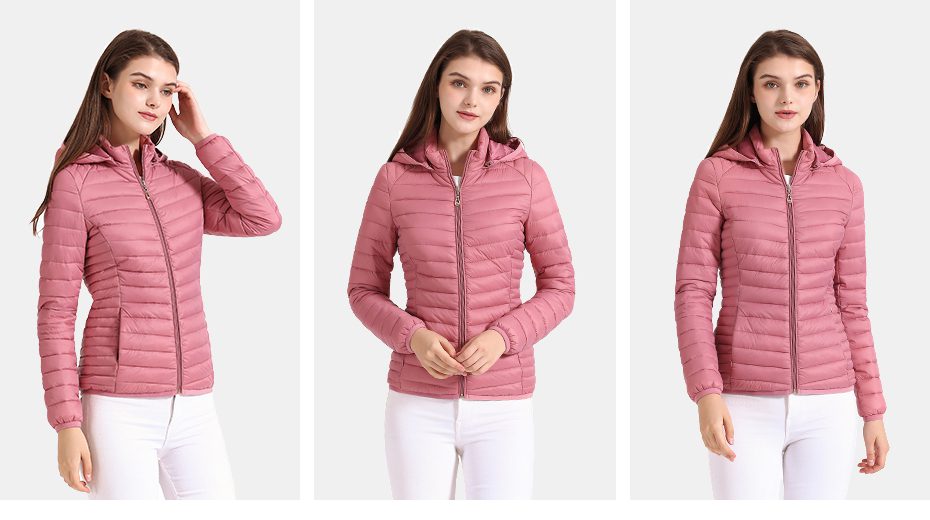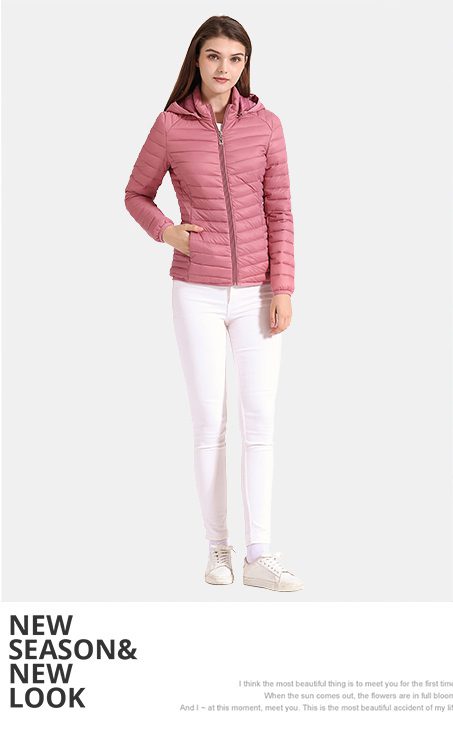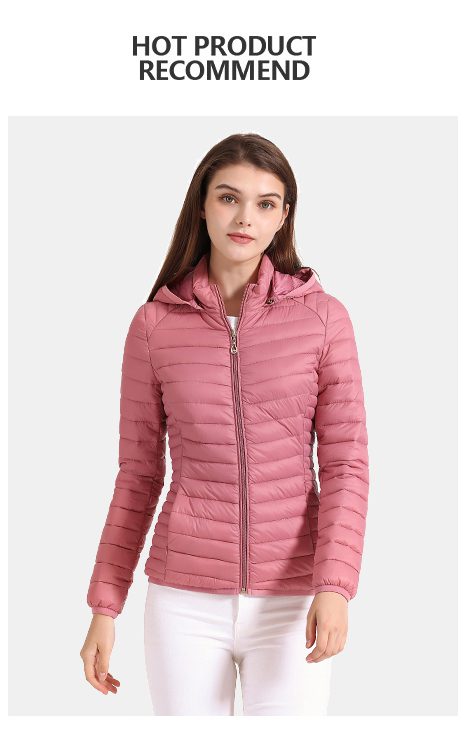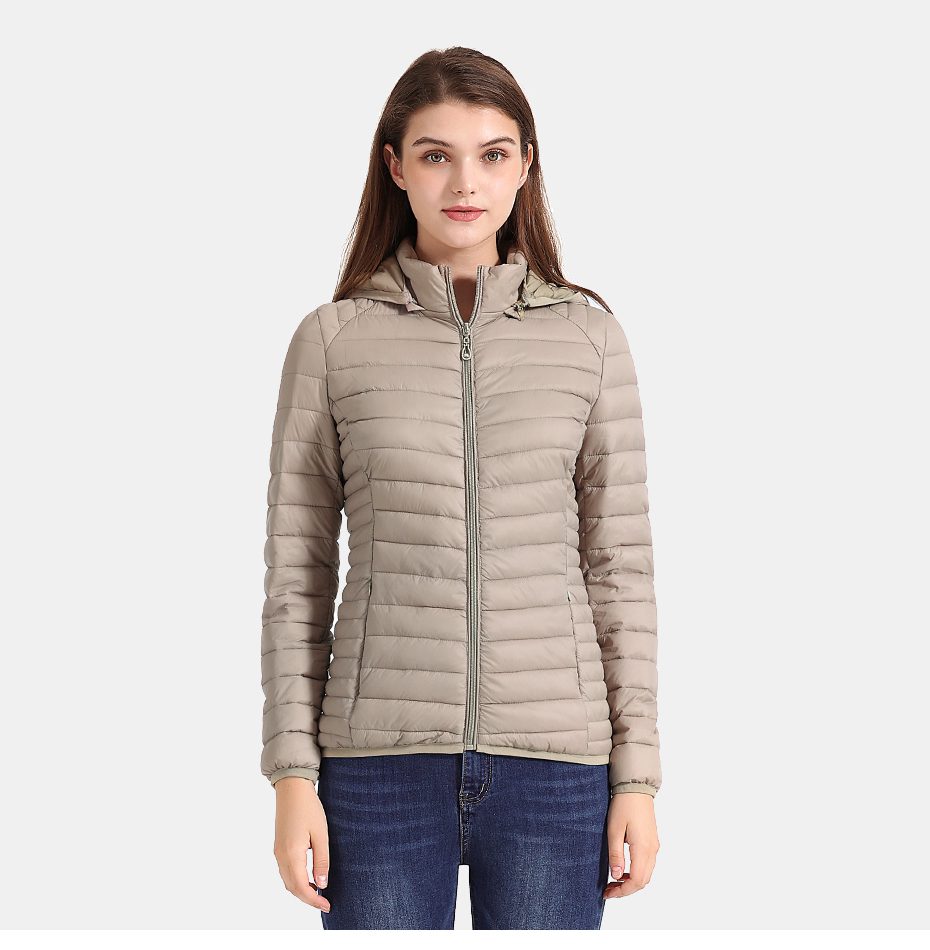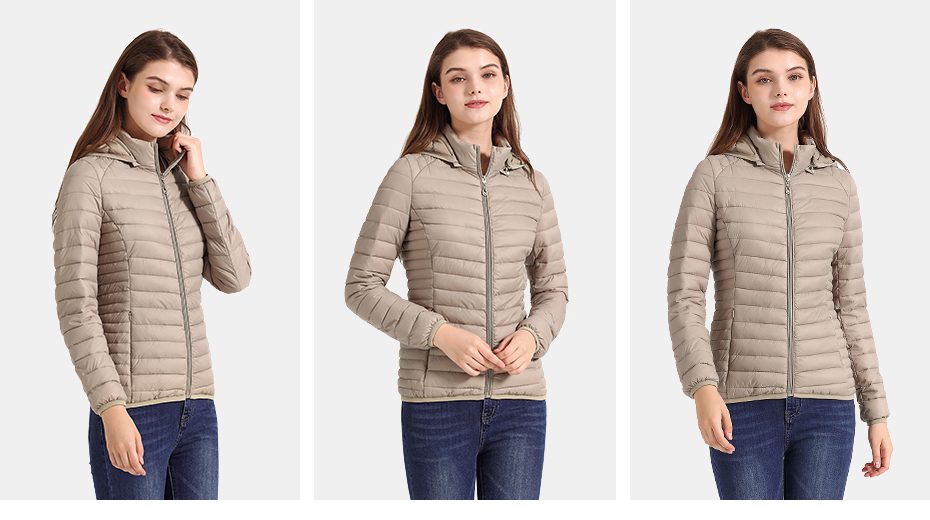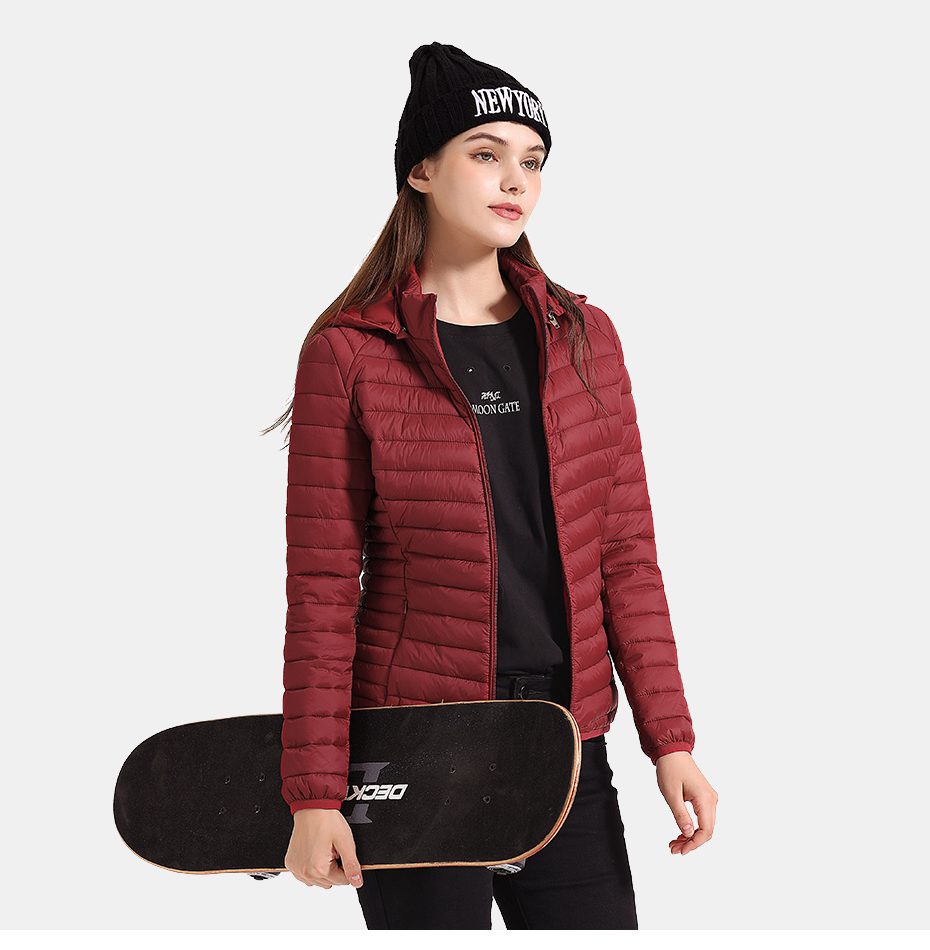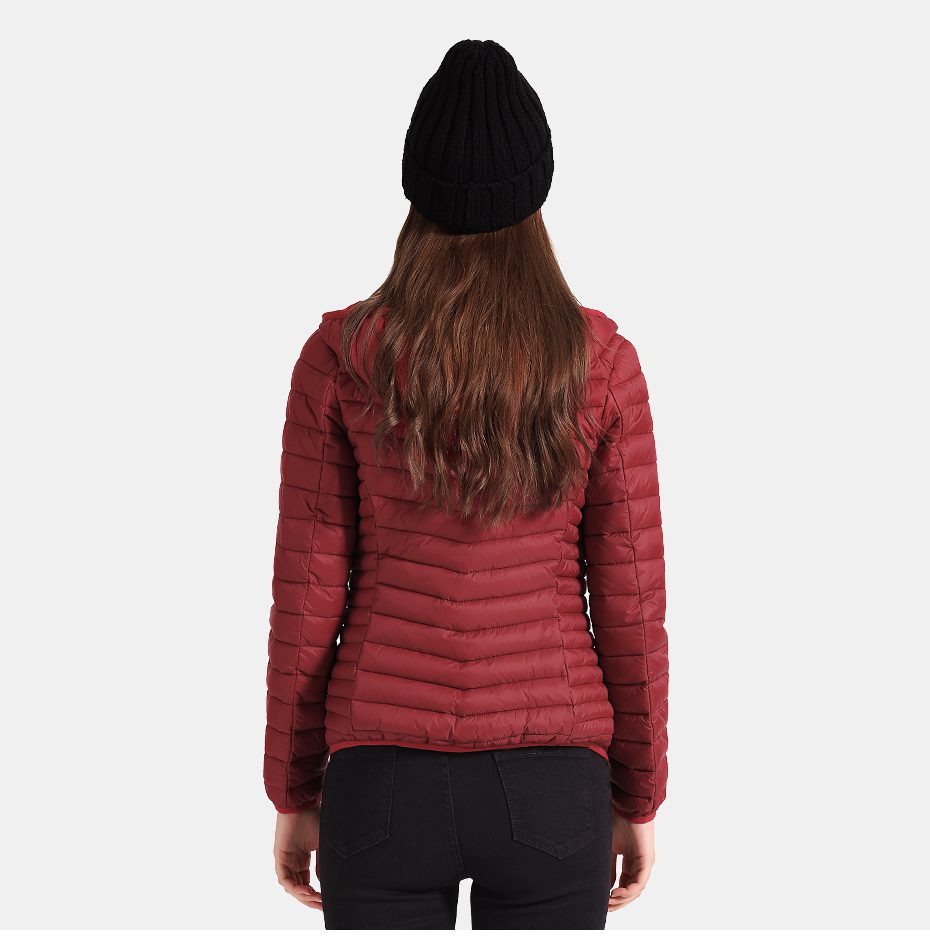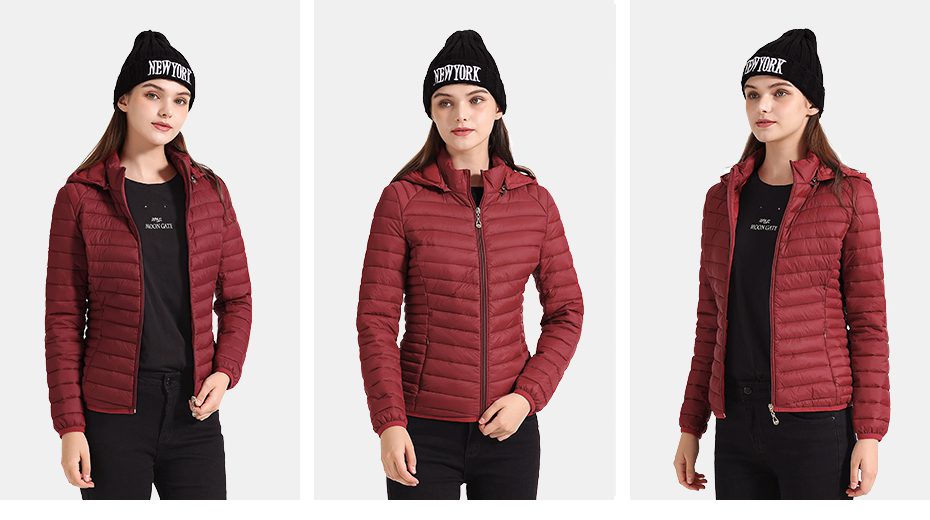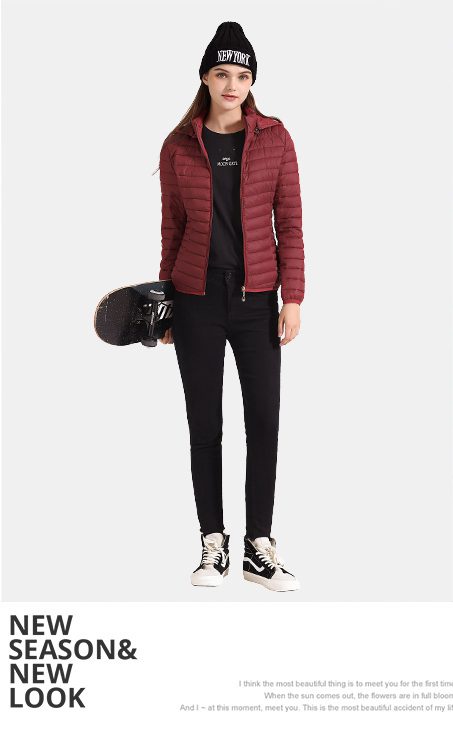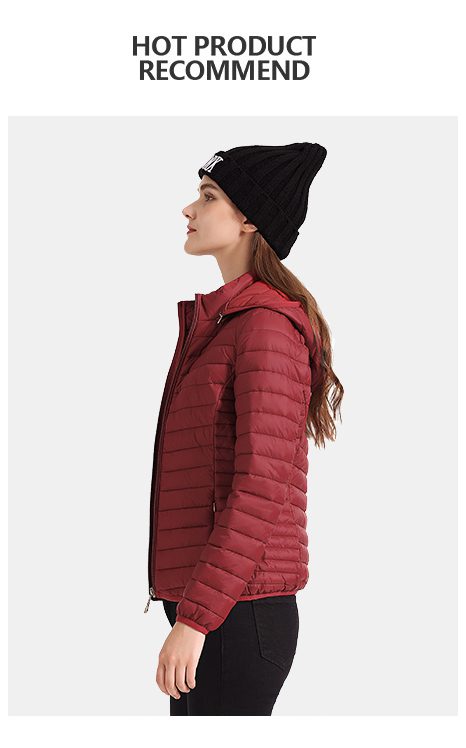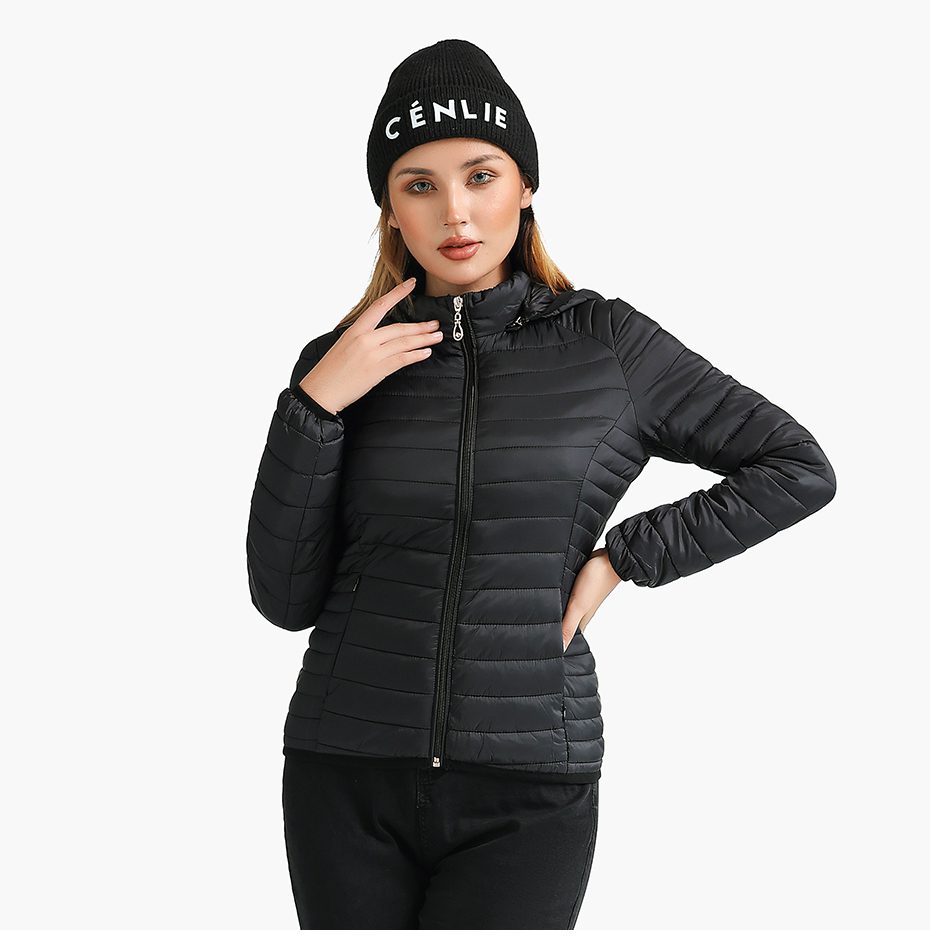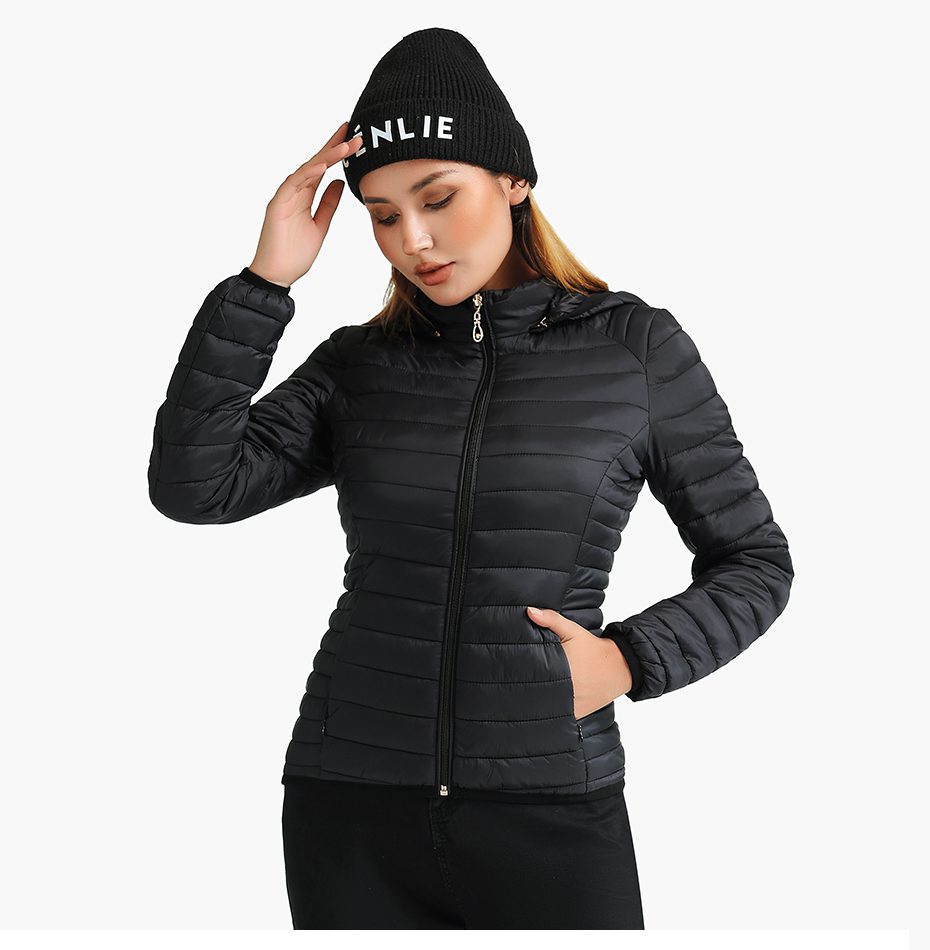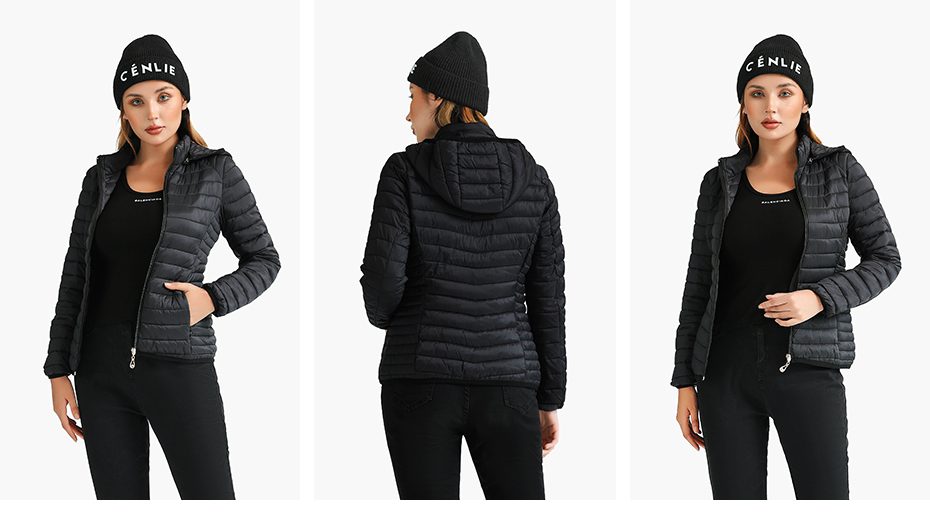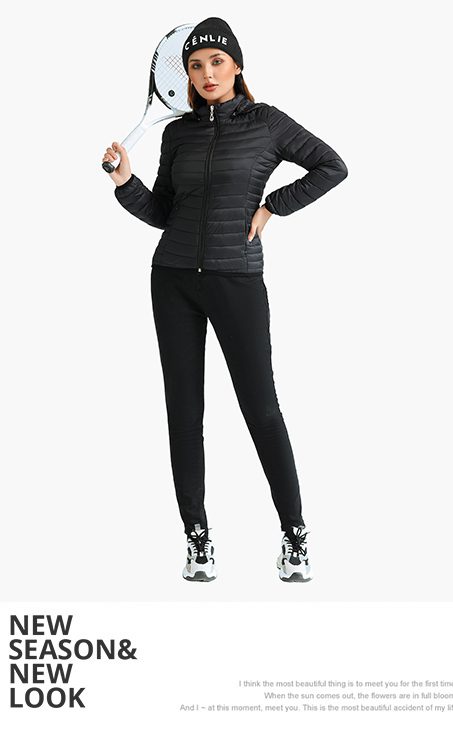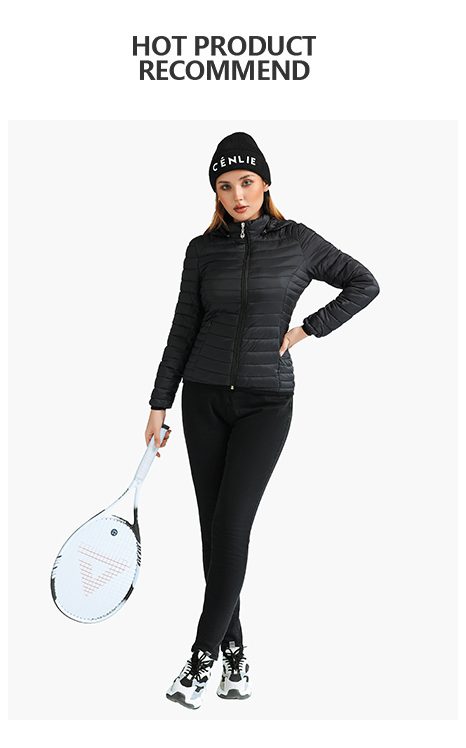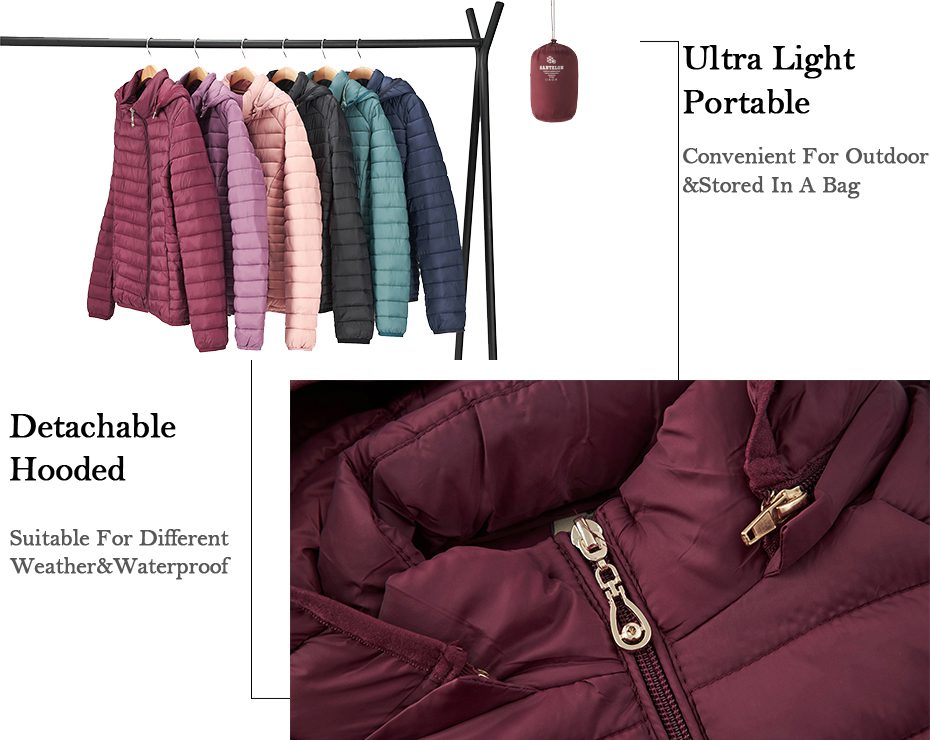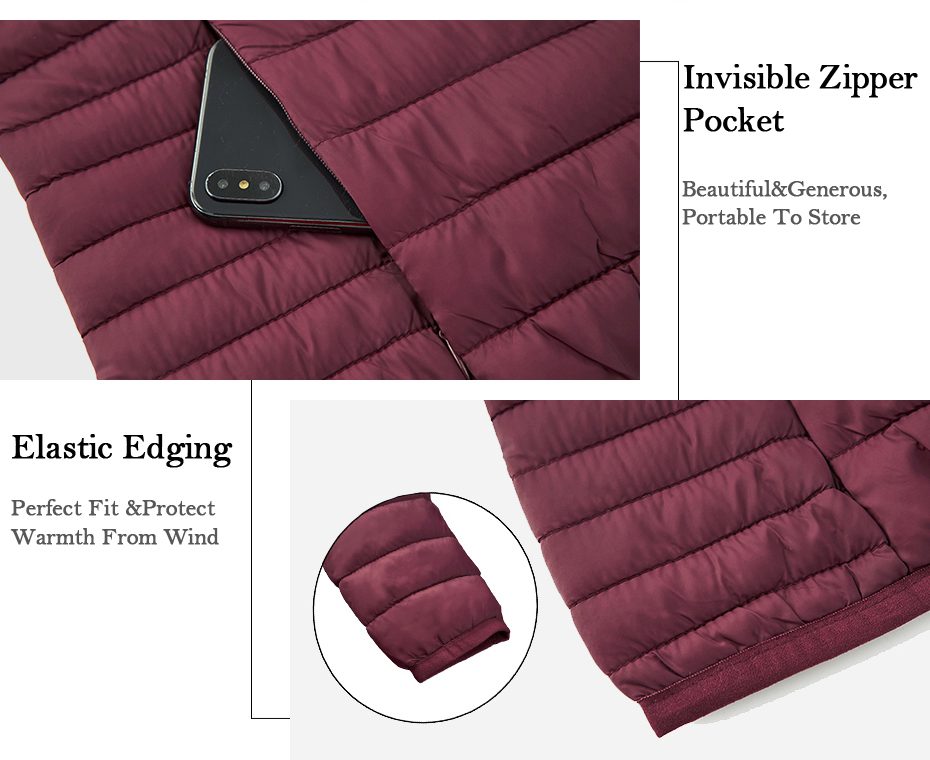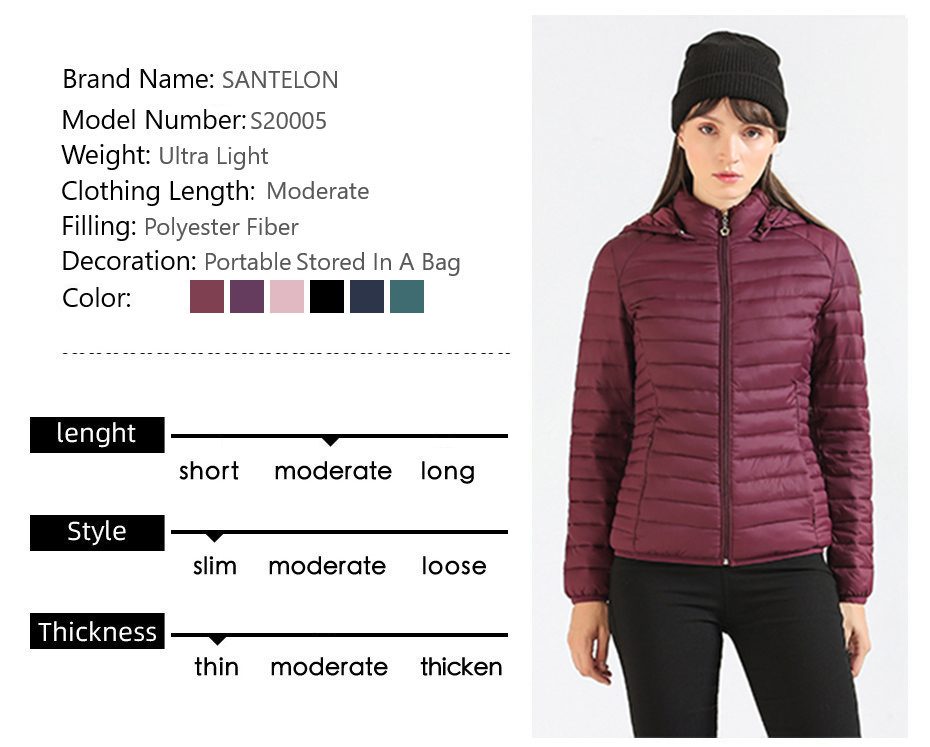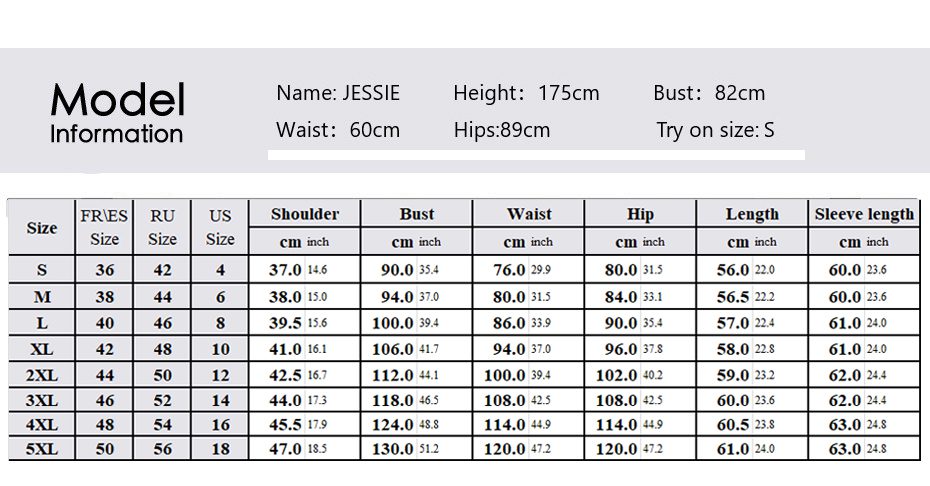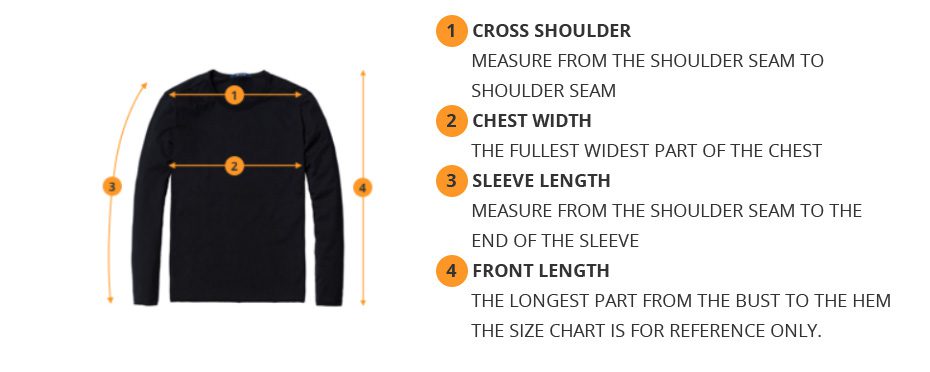 ATTENTION ! ! ! NEW SIZE TABLE!!! LOOK AT HERE!!!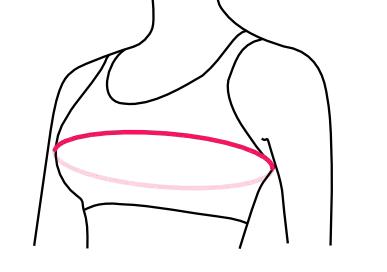 Taille Française : FRES Size
Tamaño Español : FRES Size
Российский размер : RU Size
United States Size :US Size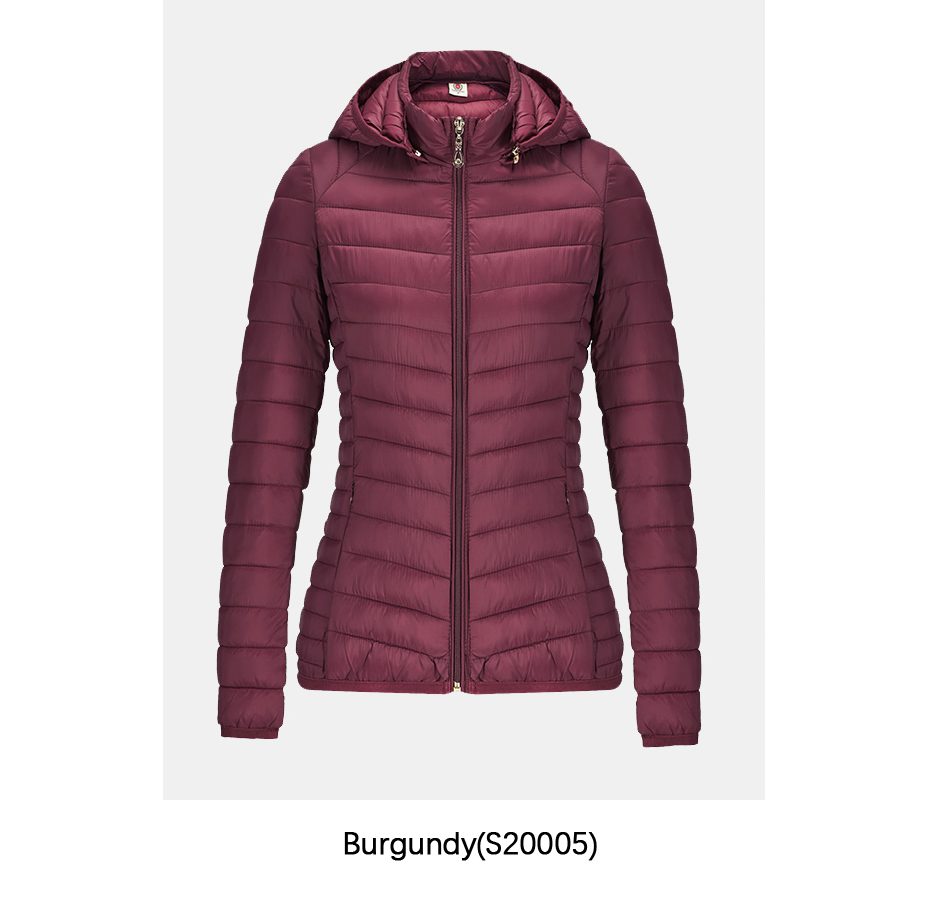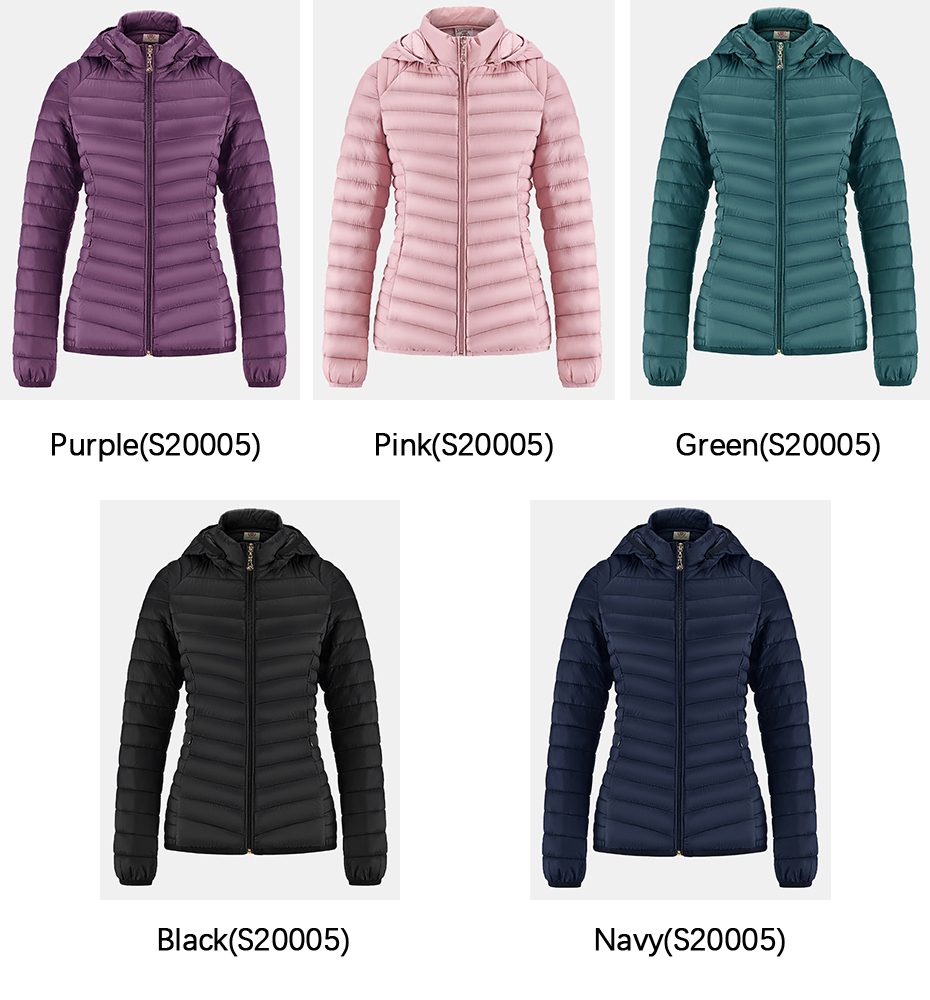 Stay Cozy and Chic: Embrace the Outdoors with Our Women's Puffer Jacket with Hood
When it comes to outdoor adventures, staying warm and comfortable is a top priority. Introducing our Women's Puffer Jacket with Hood, the perfect companion for all your outdoor escapades. Embrace the season in style and gear up with this outdoor warm lightweight outerwear that offers both functionality and fashion-forward design.
Unbeatable Warmth: Embrace the Elements
Don't let the chilly weather hinder your love for the outdoors. Our Women's Puffer Jacket is meticulously designed to provide unbeatable warmth, ensuring you stay cozy no matter the temperature. The puffer design, featuring insulated pockets of down or synthetic materials, traps your body heat and forms a protective barrier against the cold. So whether you're hiking, camping, or simply taking a walk in the park, this jacket will keep you snug and content throughout your adventures.
Feather-Light Comfort: Designed for Your Active Lifestyle
At our online store, we understand that bulky jackets can hinder your movement and dampen your outdoor experience. That's why our Women's Puffer Jacket is crafted with lightweight materials, allowing you to move freely and enjoy your favorite activities without any restrictions. You'll feel like you're wrapped in a soft, cozy cloud that embraces you while you conquer new heights.
Versatile and Trendy: A Fashion-Forward Outerwear Essential
Who says you have to sacrifice style for warmth? Our Women's Puffer Jacket with Hood effortlessly combines fashion with function, making it a versatile outerwear essential for any wardrobe. The jacket's sleek design and flattering fit ensure you look chic and on-trend wherever your outdoor adventures take you. Whether you're hitting the trails or exploring the city streets, this jacket will make a statement and turn heads.
Protective Hood: Shielded from the Elements
The jacket's integrated hood offers an extra layer of protection from the elements. Shield yourself from chilly winds, light rain, or snowflakes, and keep your head and neck cozy and dry. The adjustable hood allows you to tailor the fit according to your preference, adding a touch of versatility to this outdoor warm lightweight outerwear.
Quality Craftsmanship: Built to Last
At our online store, we prioritize quality, and each Women's Puffer Jacket is crafted with meticulous attention to detail. From the stitching to the zippers, every component is carefully selected to ensure durability and longevity. Invest in this jacket, and it will accompany you on countless adventures, season after season.
An Array of Colors: Find Your Perfect Match
We know that individuality matters, and your outerwear should reflect your unique style. Our Women's Puffer Jacket with Hood is available in a variety of attractive colors, making it easy to find your perfect match. Whether you prefer classic neutrals or vibrant hues, we have an option for every taste.
Your Go-To Outdoor Companion: Order Today for Free Shipping
Don't let the cold weather put a damper on your outdoor adventures. Embrace warmth, comfort, and style with our Women's Puffer Jacket with Hood. This outdoor warm lightweight outerwear is designed to elevate your outdoor experience, keeping you snug and chic throughout your endeavors.