Applicable Season: 

Spring and Autumn

Applicable Scene: 

Casual

Place Of Origin: 

China (Mainland)

Decoration: 

Embroidery

Sleeve Style: 

Regular

Model Number: 

Baseball jacket

Hooded: 

No

Type: 

Wide-waisted

Detachable Part: 

NONE

Thickness: 

STANDARD

Lining Material: 

Polyester

Closure Type: 

zipper

Cuff Style: 

Rib sleeve

Pattern Type: 

Patchwork

Collar: 

O-Neck

Style: 

HIP HOP

Clothing Length: 

Regular

Material: 

Cotton,Polyester

Brand Name: 

EOENKKY

Origin: 

Mainland China

CN: 

Anhui

Outerwear Type: 

Jackets

Gender: 

MEN

Item Type: 

Outerwear & Coats

Color: 

black blue purple red

Size: 

M L XL XXL

jacket men: 

college jackets

Street jacket: 

Baseball Jackets Men

Vintage jacket: 

Oversized coat men

Patchwork coat: 

Street Baseball Jacket

Gender: 

Men/Women

womens jacket: 

Hip Hop Varsity Jackets

jaqueta masculina: 

casaco masculino

jaqueta masculina inverno: 

casaco masculino inverno
College Style Varsity Jacket Men Spring Letter Embroidery Bomber Jacket Casual Street Loose Patchwork Zipper Coat Women Couple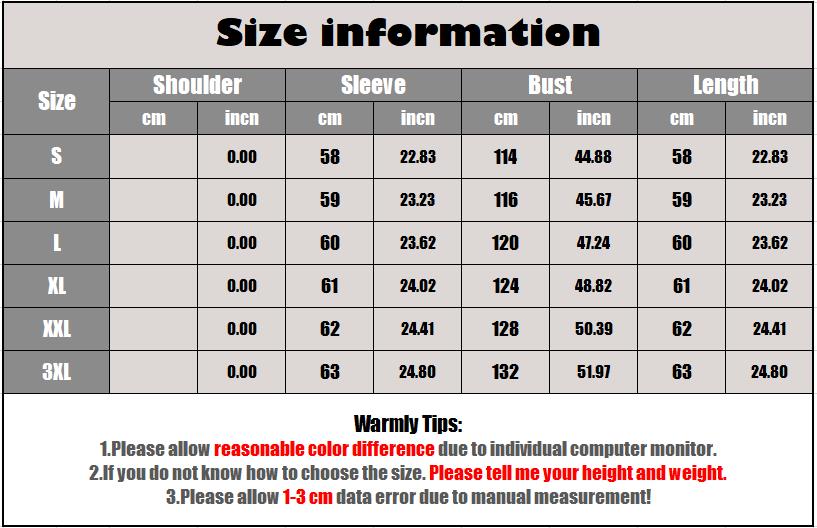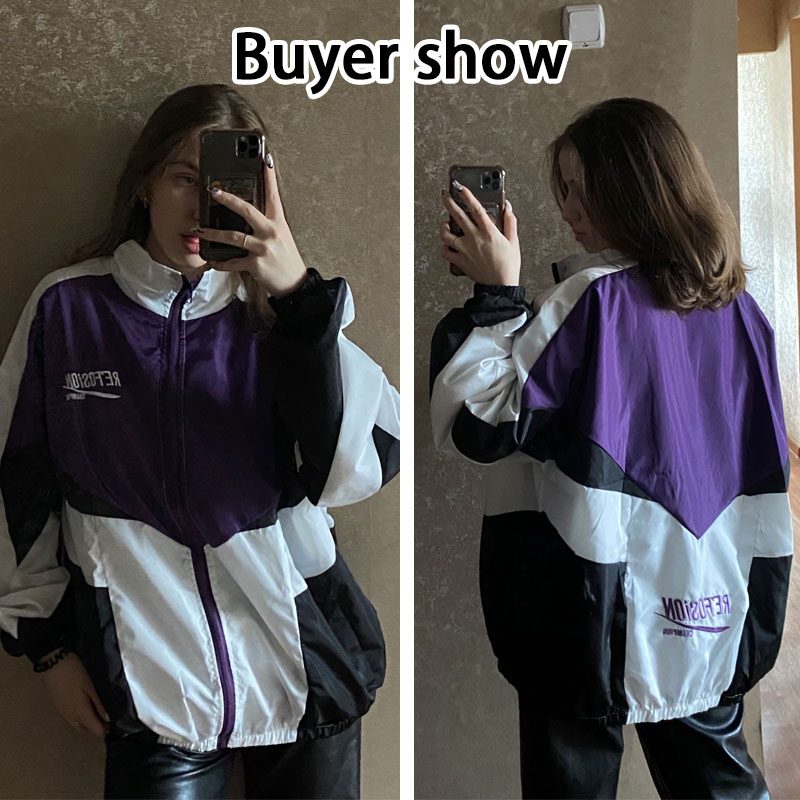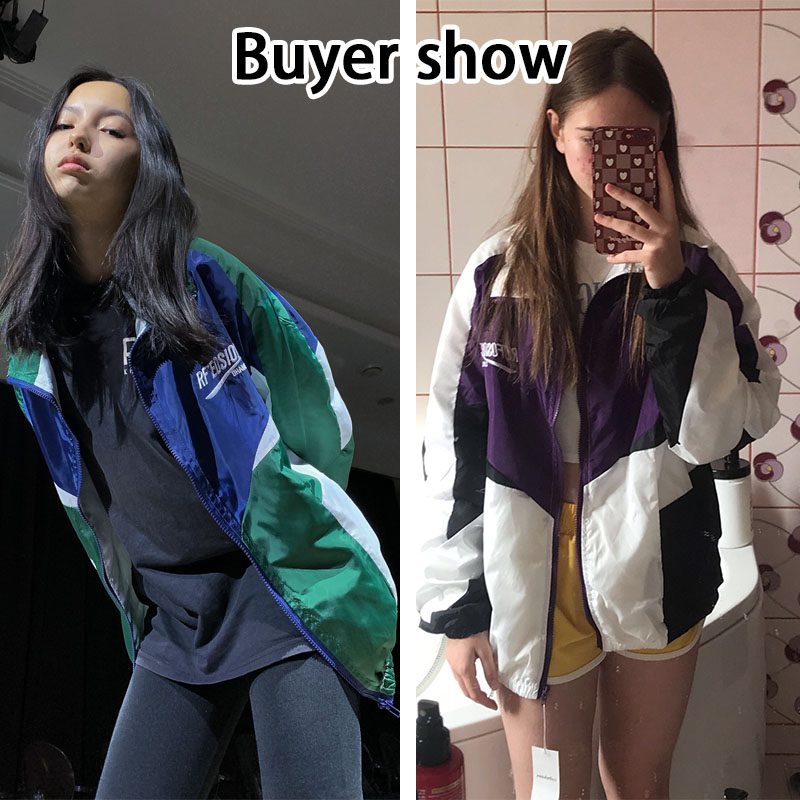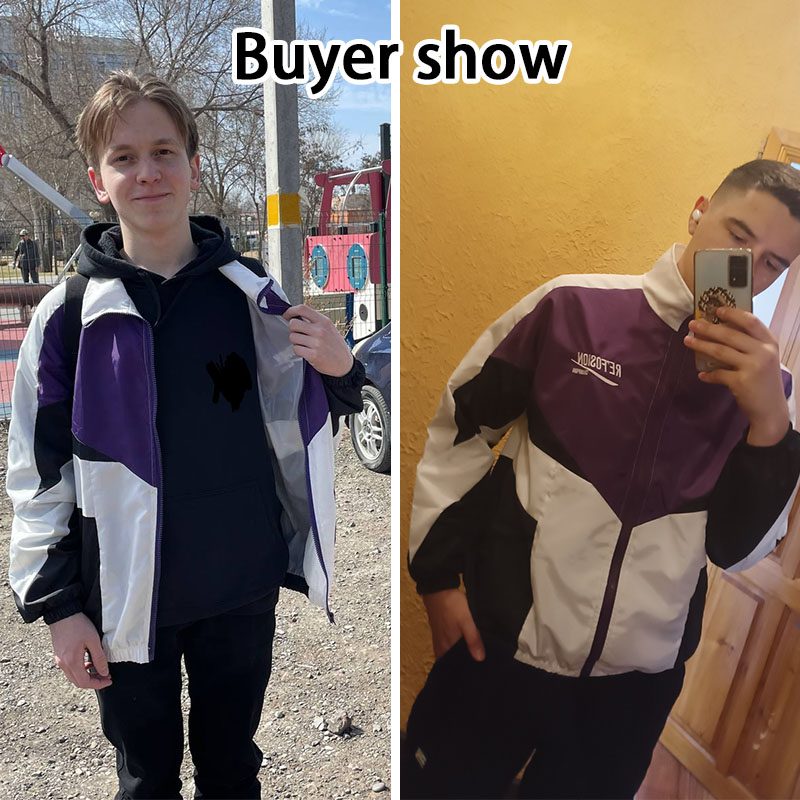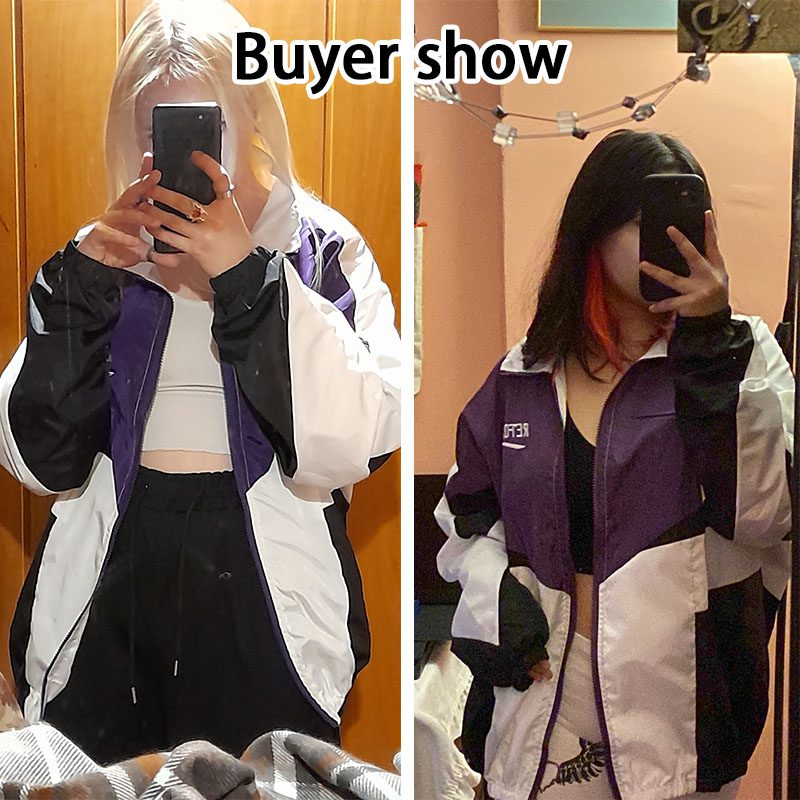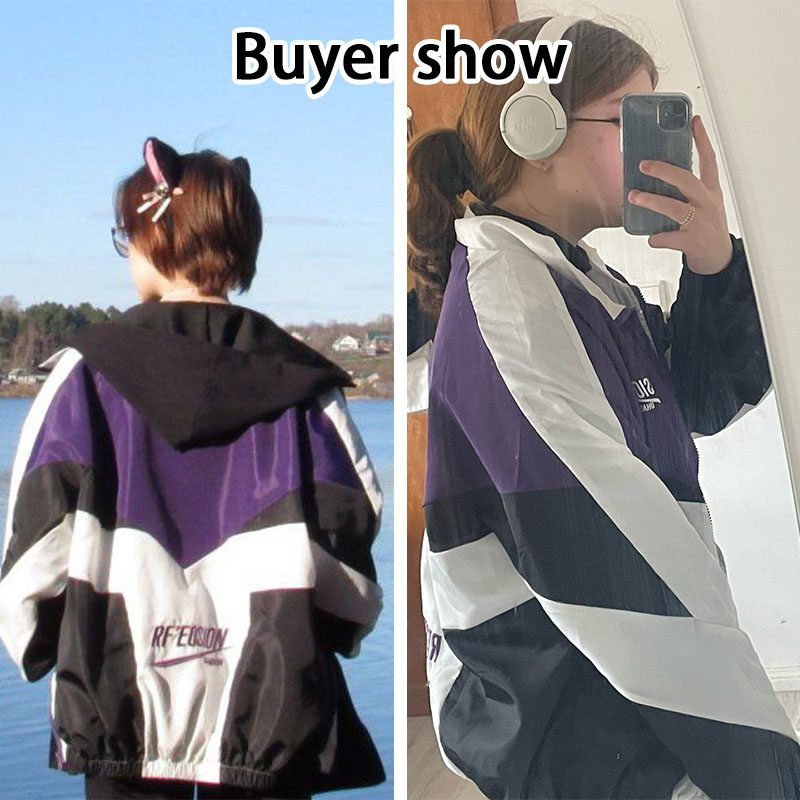 College Style Bomber Jacket: The Ultimate Spring Casual Jacket for Men and Women
As the spring breeze starts to usher in warmer days, it's time to revamp your wardrobe with the perfect transitional piece that seamlessly combines style and comfort. Introducing the College Style Bomber Jacket, a versatile and timeless outerwear option suitable for both men and women. Embrace the spirit of college fashion with this spring casual jacket that effortlessly adds a touch of cool and sophistication to any ensemble.
Unleash Your Inner Trendsetter: The Timeless Appeal of Bomber Jackets
Bomber jackets have been a fashion staple for decades, and their enduring popularity speaks volumes about their universal appeal. Originally designed for military pilots, these jackets have evolved into a symbol of contemporary style and a must-have for fashion-conscious individuals. The College Style Bomber Jacket takes inspiration from this iconic design and infuses it with modern elements, creating a fusion of classic and trendy.
Seasonal Versatility: Your Perfect Spring Companion
As the winter coats retire for the season, it's time to embrace a lighter and more versatile outerwear option. The College Style Bomber Jacket perfectly fits the bill, serving as an ideal spring casual jacket that effortlessly transitions from chilly mornings to balmy afternoons. Its mid-weight construction strikes the right balance between warmth and breathability, making it the go-to choice for unpredictable spring weather.
Gender-Neutral Fashion: Designed for All
Fashion knows no boundaries, and neither does the College Style Bomber Jacket. With its gender-neutral design, this jacket caters to both men and women, encouraging individual expression and self-assured style. Embrace the freedom to mix and match, layer, and accessorize, as this jacket complements any outfit and enhances your personal flair.
A Rainbow of Choices: Colors to Suit Every Taste
Style is all about self-expression, and our College Style Bomber Jacket collection offers a diverse array of colors to match every taste. From classic neutrals to vibrant hues, find the perfect shade that resonates with your personality and complements your existing wardrobe. Mix and match with ease to create unique and eye-catching ensembles for every occasion.
Durability Meets Comfort: Crafted with Precision
We understand the importance of both style and quality, and that's why our College Style Bomber Jacket is crafted with meticulous attention to detail. The jacket boasts premium materials that provide durability and long-lasting comfort. Enjoy the softness of the inner lining against your skin and the sleek exterior that exudes sophistication.
Be a Trendsetter: Embrace the College Style Bomber Jacket
Spring is the perfect season to embrace new beginnings, and what better way to do so than with a fresh and fashionable look? Elevate your style game with the College Style Bomber Jacket, a timeless piece that adds an instant cool factor to your outfit. Whether you're heading to class, meeting friends, or exploring the city, this spring casual jacket will be your trusted companion.
Shop Online for Effortless Fashion: Get Your Bomber Jacket Today
Experience the convenience of online shopping and explore our exclusive collection of College Style Bomber Jackets. Find the perfect fit, choose your favorite color, and embrace a look that resonates with your personal style. Take advantage of the versatility and gender-neutral appeal of this iconic jacket, making it a staple in your spring wardrobe.
Dare to stand out, express yourself, and redefine casual spring fashion with the College Style Bomber Jacket. Step into the spotlight and become a trendsetter in your own right. Order your bomber jacket today and exude effortless style wherever you go!