Plastic handle – 1PC
Extension bar -1PC
H4*28MM screwdriver bits – 30 PC
Phillips:PH000 PH00 PH0 PH1 PH2 Slotted:SL1.5 SL2.0 SL2.5 SL3.0 SL4.0
Trox:T2 T4 T5 T6 T8
Pentagonal: P2【☆0.8】 P5【☆1.2】 P8【☆2.0】 Hex:H1.5 H2.0 H2.5 H3.0 H3.5 H4.0
Tri-point: Y0.6 Y3.0 Triangle: △2.3 △3.0 "U" shape: U2.6
Note:
There could be some slight differences in the color tone of the pictures and the actual item.
Please allow 1-2mm differences due to manual measurement, thanks.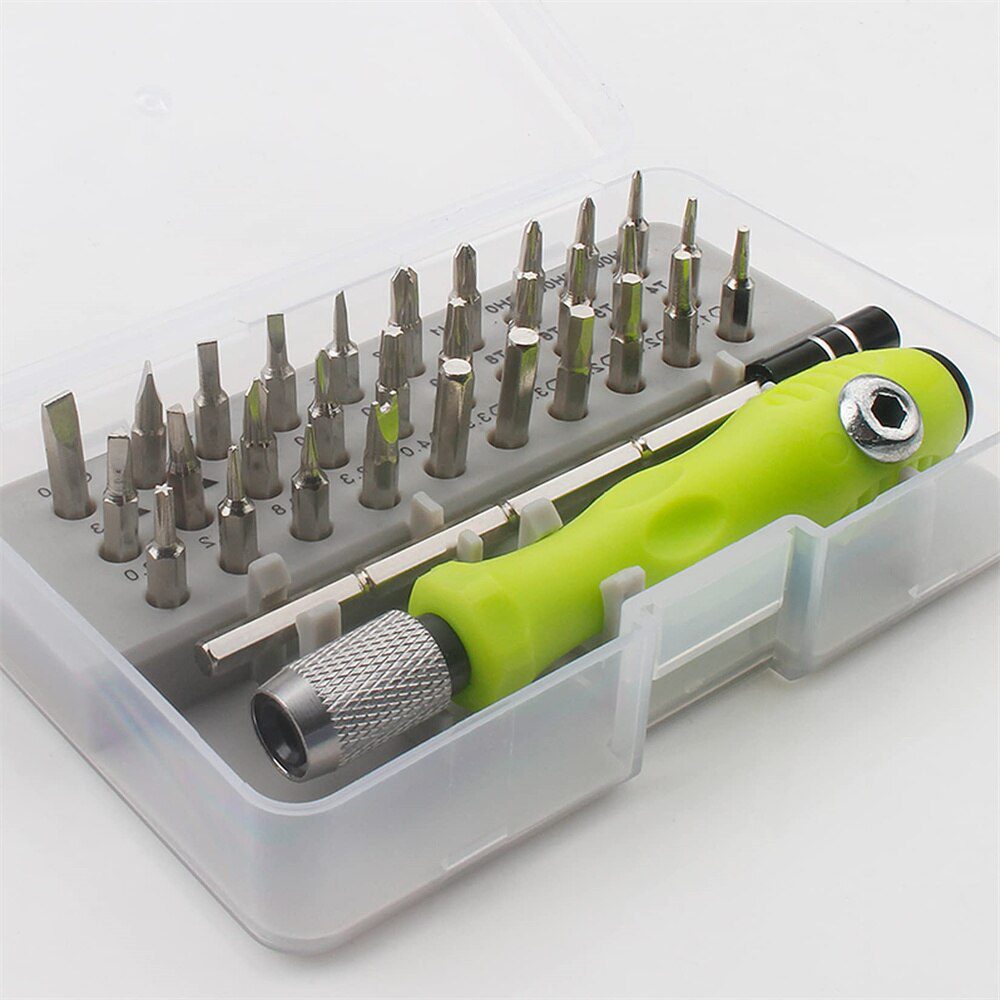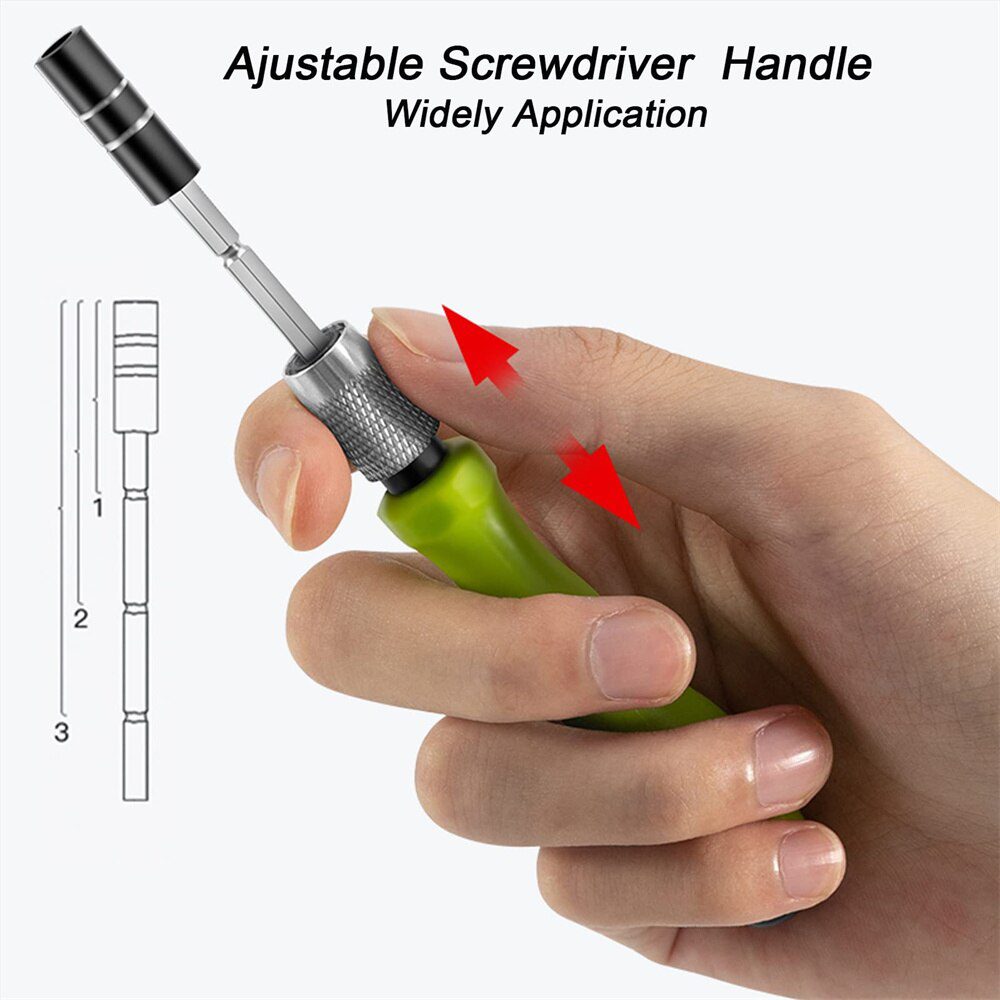 Precise Maintenance of Gadgets is Made Easy with 32-in-1 Magnetic Screwdriver Set
The Tool Repair 32-in-1 Screwdriver Set offers a compact yet comprehensive solution for precision maintenance tasks on a range of devices and appliances. Designed with intricate gadgets like phones, mobiles, iPads, and cameras in mind, this kit equips users with a versatile assortment of magnetic screwdriver bits. The precision-engineered bits ensure a secure fit, reducing the risk of damage to delicate screws during repairs. The magnetic feature aids in effortless handling and minimizes the possibility of losing small screws. With its portability and organized storage, this set is a valuable asset for professionals and DIY enthusiasts alike, facilitating seamless maintenance and enhancing the longevity of your electronic devices.
FREE Shipping
Order Now to Avail Free Shipping Offer..!!