Feature: 

Eco-Friendly, Stocked

Model Number: 

Oil Spray Bottle

Plastic Type: 

PE

Certification: 

CE / EU, CIQ, EEC, LFGB, SGS

Material: 

Plastic

Herb & Spice Tools Type: 

Spice & Pepper Shakers

Origin: 

Mainland China

Type: 

Herb & Spice Tools
Description:
This barbeque oil spray bottle can spray even oil mist and let you can cook more conveniently.
The oil spray bottle is designed with a transparent body that can provide visible signs about the oil volume.
The spray bottle is suitable for many occasions, such as cooking, roasting, baking, and so on.
Note:
There might be a bit of color distortions due to different computer resolutions.
There might be a slight error due to different hand measurements.
Package included:
1x bottle.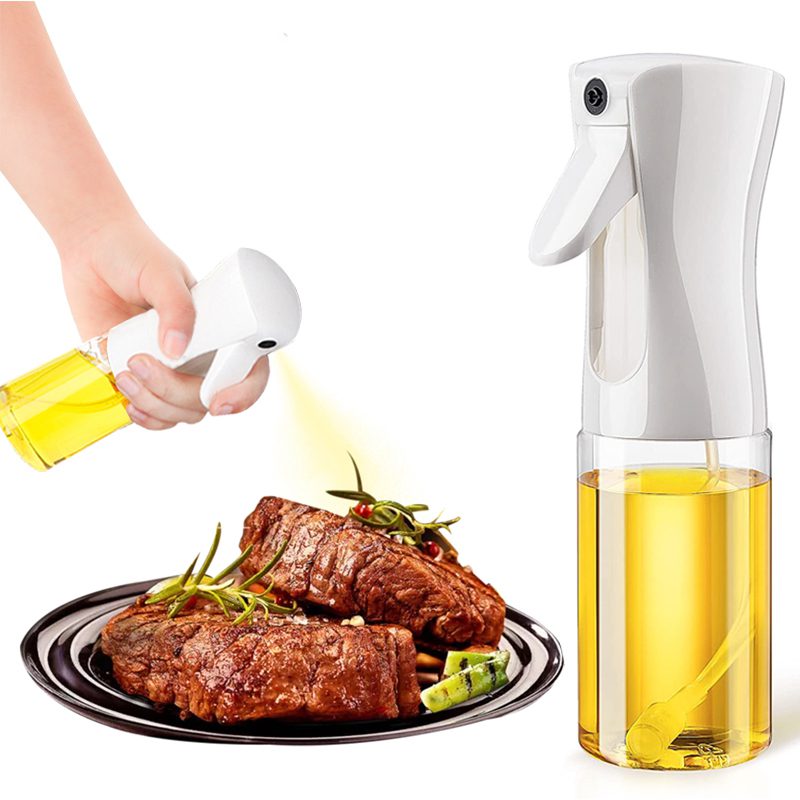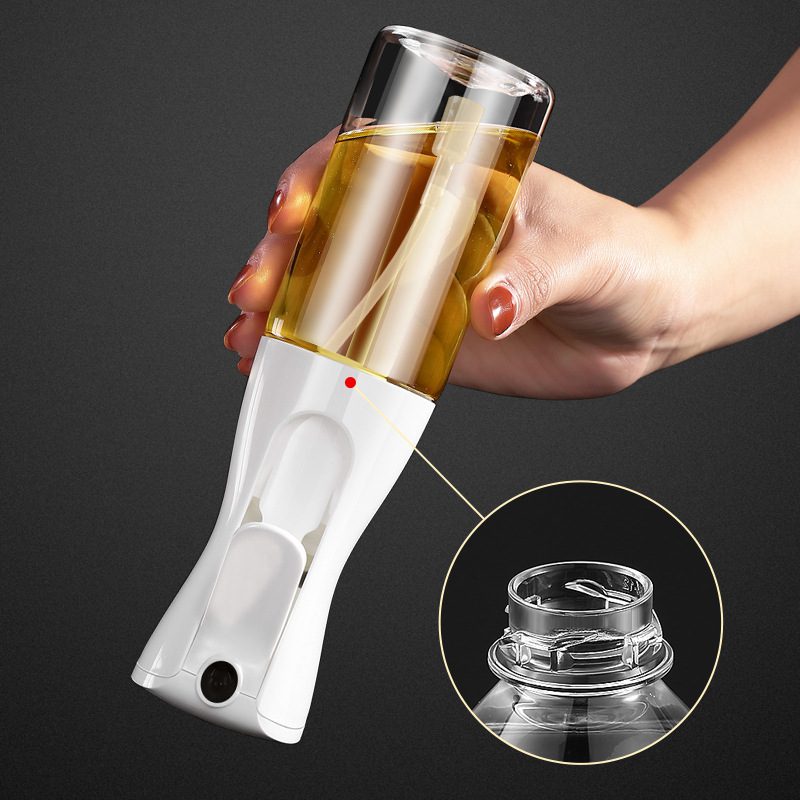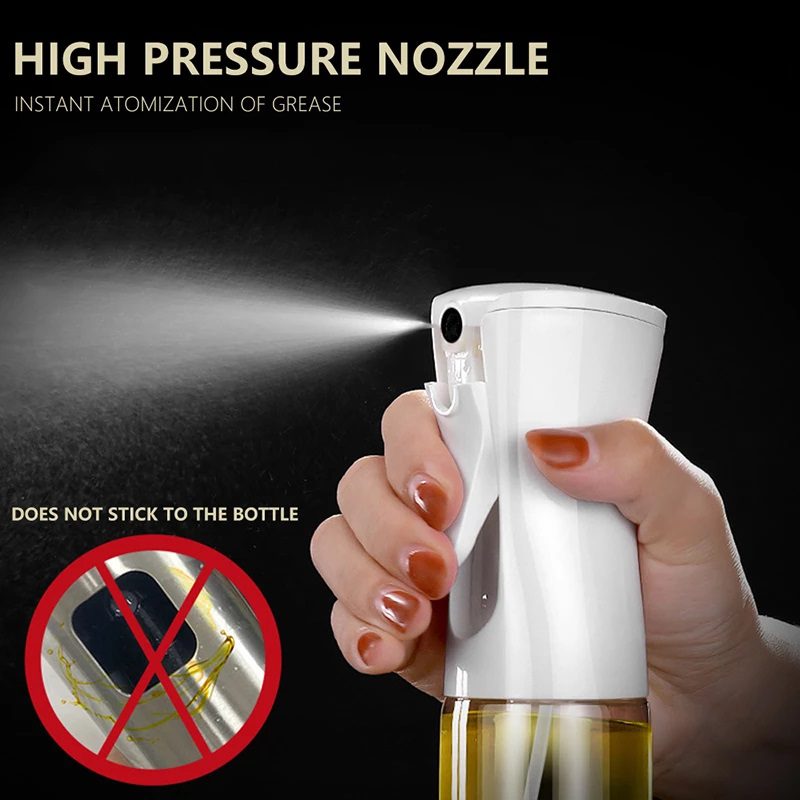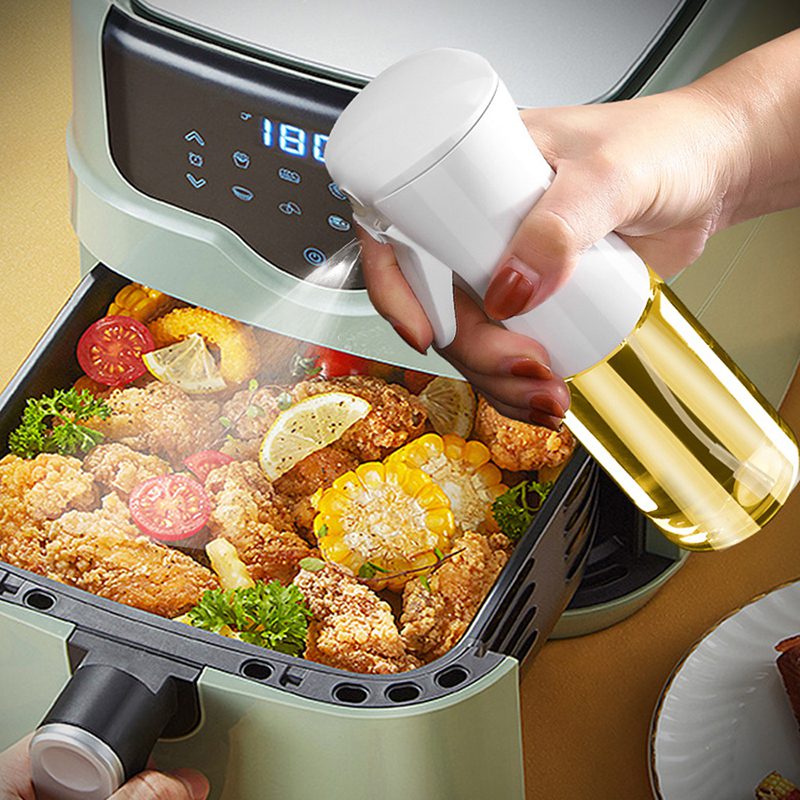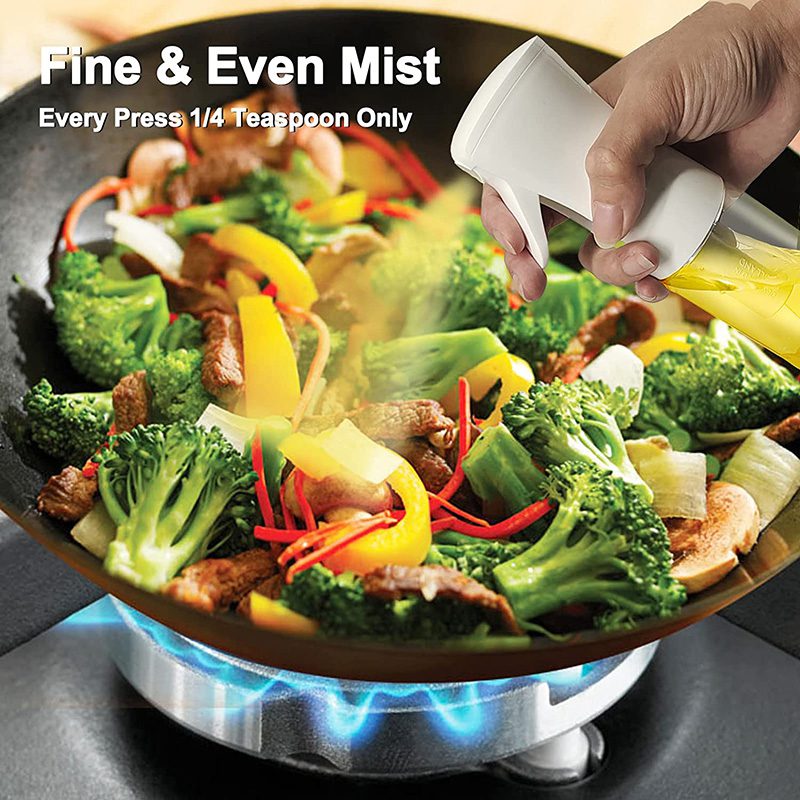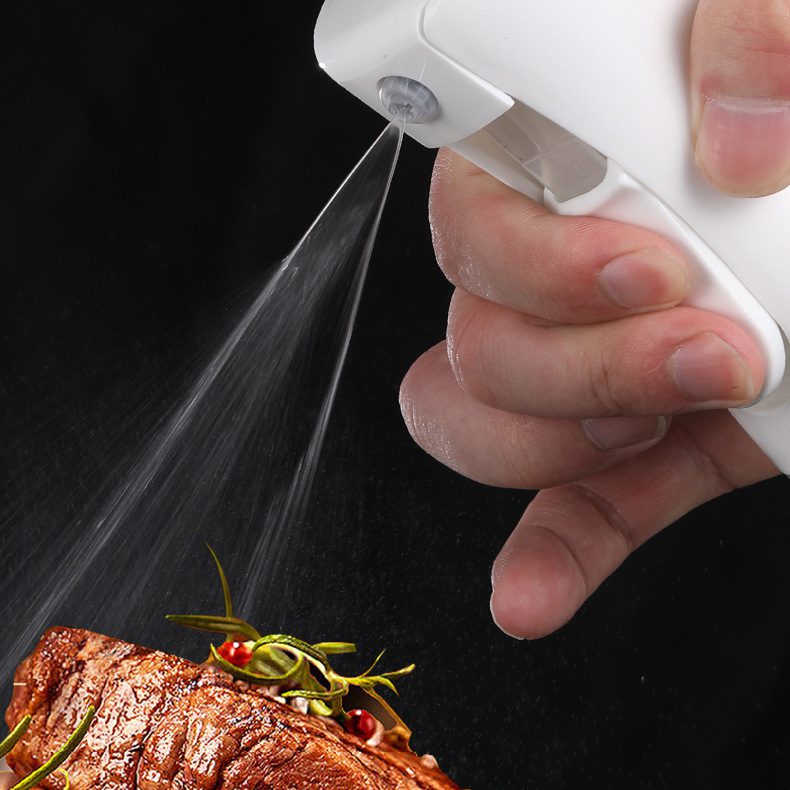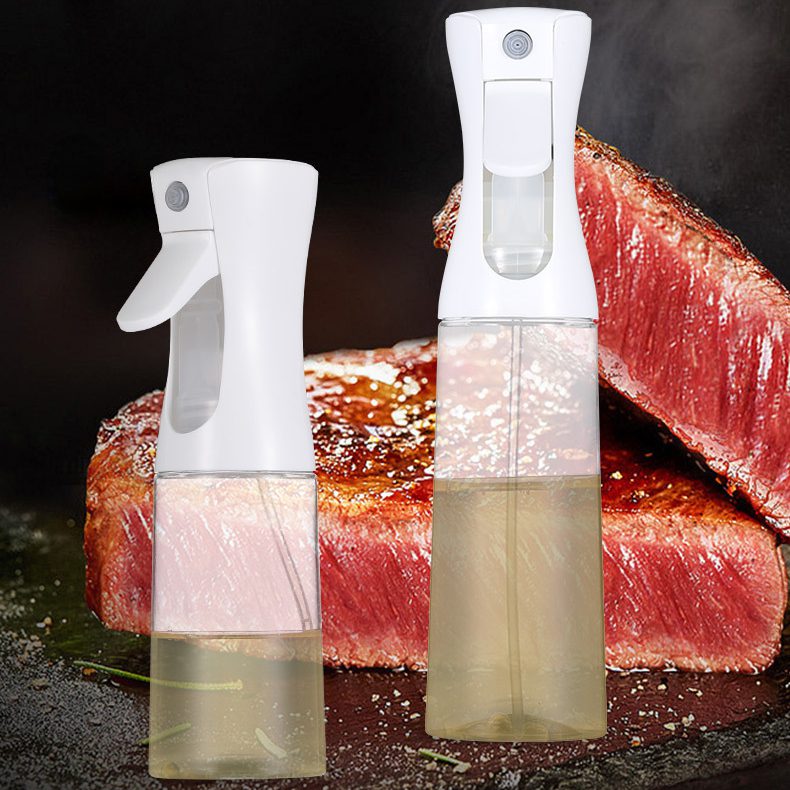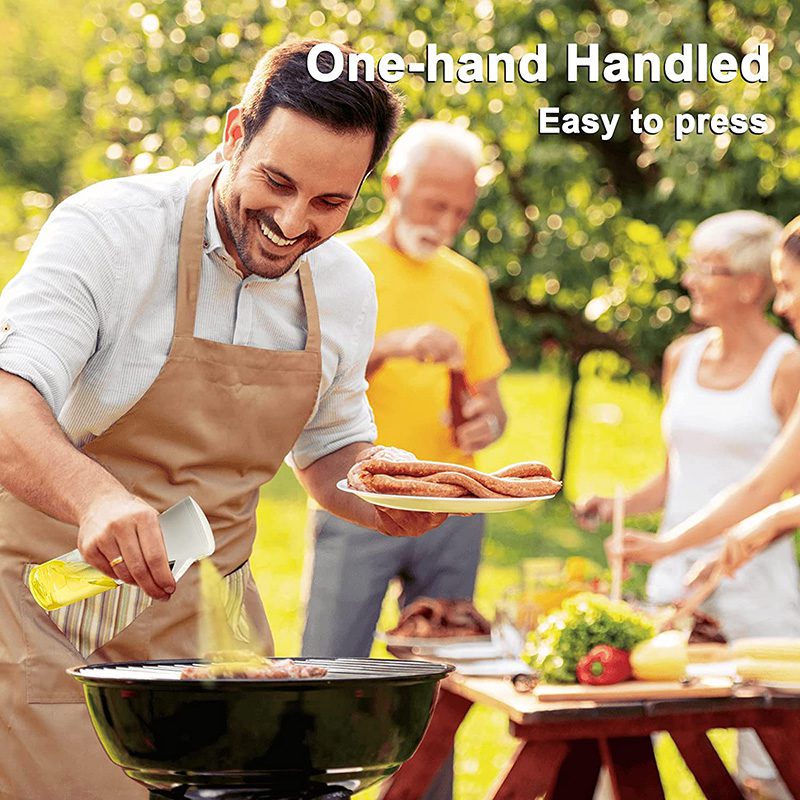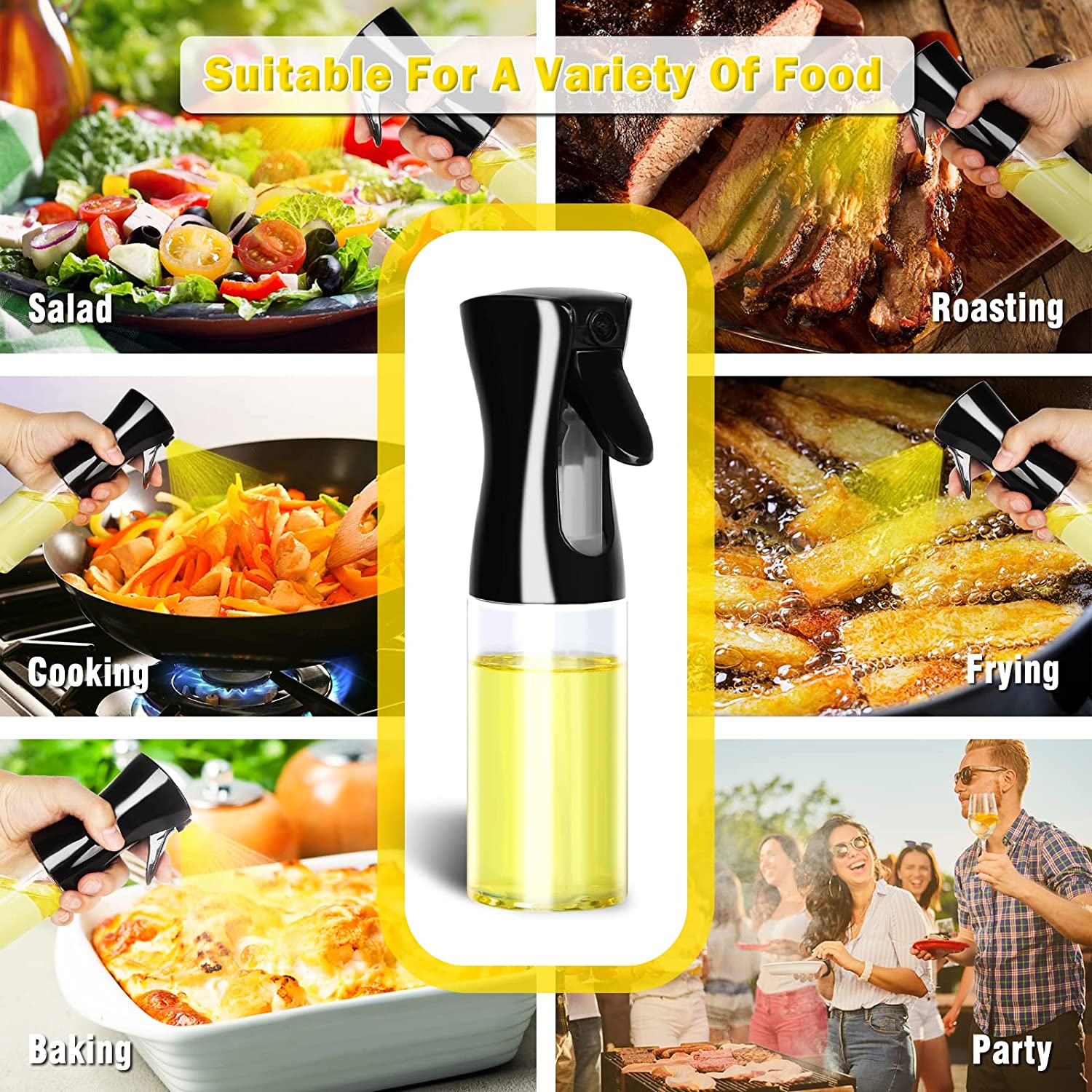 The Evolution of Kitchen Accessories: From Pouring to Spraying
The journey from traditional pouring to modern spraying marks a culinary evolution. As kitchens become hubs of creativity, kitchen accessories have advanced to meet the demands of modern cooking. The Oil Spray Bottle is a prime example, catering to the need for controlled oil distribution without waste.
Unveiling the Oil Spray Bottle
Precision in Portion Control
Cooking often hinges on precise measurements. The Oil Spray Bottle understands this need for accuracy, allowing you to spray the exact amount of oil required. This not only enhances the flavor of your dishes but also ensures that you use the right amount of oil for health-conscious cooking.
Multipurpose Design: Beyond Olive Oil
While olive oil is a staple, this dispenser's versatility extends to various oils and liquids. From vinegar to soy sauce, this multipurpose dispenser accommodates an array of flavors, making it a kitchen companion that adapts to your diverse culinary endeavors.
Cooking Made Efficient
Cooking involves various stages that demand different levels of oil. The Oil Spray Bottle streamlines this process, offering a controlled spray that evenly coats pans and ingredients. Whether it's sautéing, stir-frying, or coating vegetables for roasting, this dispenser ensures consistent results.
Grilling with Finesse: BBQ Delights
When it's time for BBQs, precision becomes essential. The Oil Spray Bottle helps you achieve that perfect sear and char on your meats and vegetables, all while preventing flare-ups caused by excess oil. With a simple spray, you infuse your BBQ creations with mouthwatering flavor.
Baking Brilliance: Oil for Flawless Confections
In baking, precision can make or break your creations. The Oil Spray Bottle is an ally in this realm, allowing you to lightly grease pans and molds with precision. From delicate cakes to intricate pastries, your baked goods release flawlessly, preserving their shapes and textures.
Versatility Beyond the Kitchen
Camping Cuisine: On-the-Go Flavors
Outdoor cooking demands convenience without sacrificing taste. The Oil Spray Bottle transforms campfire meals by ensuring even oil distribution on grills and camp stoves. Enjoy gourmet flavors even amidst the wilderness.
Sauces and Dressings: An Artful Spritz
Flavoring sauces and dressings often require a delicate touch. This dispenser excels in adding a fine mist of oil to enhance the taste and texture of your creations. Say goodbye to heavy, overpowering dressings and embrace nuanced flavors.
Effortless Refilling and Maintenance
User-Friendly Design: Easy Refilling
Refilling the Oil Spray Bottle is a hassle-free process. The wide opening of the bottle accommodates easy pouring, minimizing spills and wastage. This design consideration adds to the convenience of this kitchen essential.
Cleaning and Maintenance Tips
Maintaining the longevity of your dispenser requires proper care. Regularly rinsing the nozzle and bottle with warm water prevents clogs and ensures a consistent spray pattern. For thorough cleaning, disassemble the dispenser and follow the manufacturer's instructions.
Durability and Quality
Crafted to Last
The Oil Spray Bottle is crafted from high-quality materials that withstand the demands of daily cooking. Its robust construction ensures that it remains a reliable companion in your culinary journey for years to come.
Maintaining Flavor Integrity
Quality materials ensure that your oils remain untainted. The dispenser's design prevents oxidation and exposure to light, preserving the flavors and nutritional benefits of your oils.
FREE Shipping
Order Now to Avail Free Shipping Offer..!!