Brand Name: 

ZUIDID

Origin: 

Mainland China

Features 1: 

Cleaner kit

Features 2: 

Computer Keyboard Brush

Features 3: 

Cleaner Brush

Features 4: 

Screen cleaning

Features 5: 

Cleaning Pen

Features 6: 

Cleaning Tools
【Electronic cleaning package】: 18 in 1 electronic cleaning package includes a portable storage box (including microfiber screen cleaning cloth, mobile phone bracket), a key cap extractor, a shaft extractor, a SIM card needle, a lens brush, two hard brushes, a universal brush, a round hole brush, a spray bottle (5ml cleaning liquid), an arc cleaning brush, a tweezer, a soft brush, and an Airpods cleaning pen (including metal head, mini high-density brush, and cleaning cotton swab)
【Keyboard cleaning kit】: The keycap puller can pull out the key cap for easy cleaning, and the shaft puller can help replace damaged bearings.
【Cleaning kit】: a metal head used to clean crevices and stains, a high-density brush for headphones and phone mesh, and a flocked sponge used to clean the earplug charging box hole.
【Computer cleaning kit】: Screen electronic cleaning kit and computer cleaning kit are suitable for cleaning dust and stains on screens of mobile phones, cameras, laptops, tablets, etc. Fiber cloth and flannel cloth are soft enough to not scratch the screen.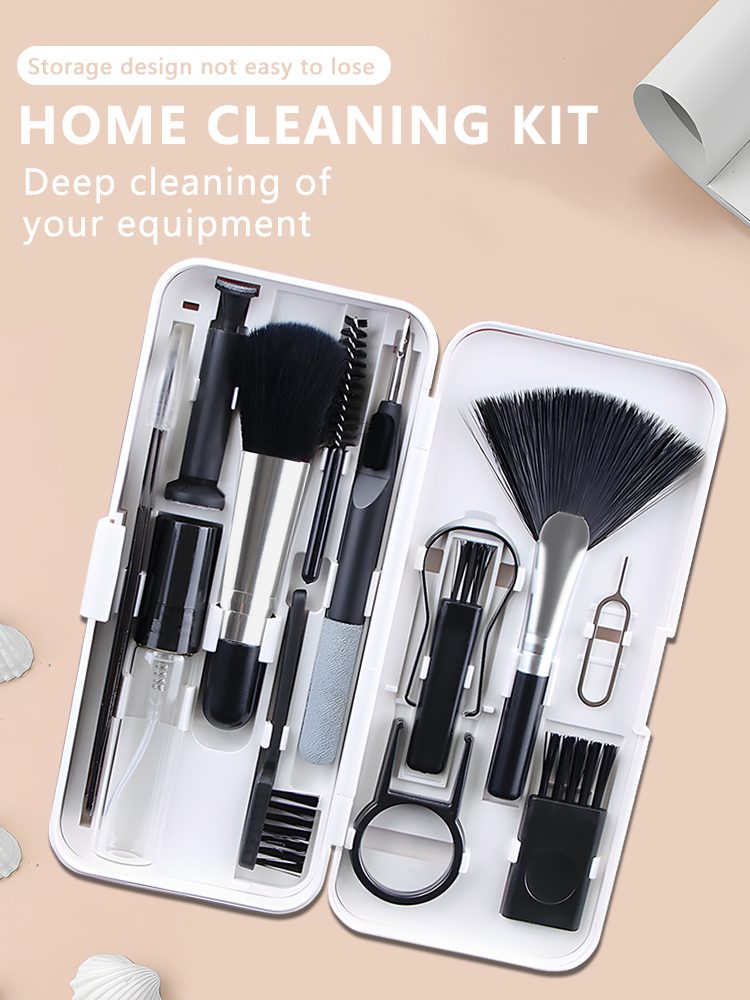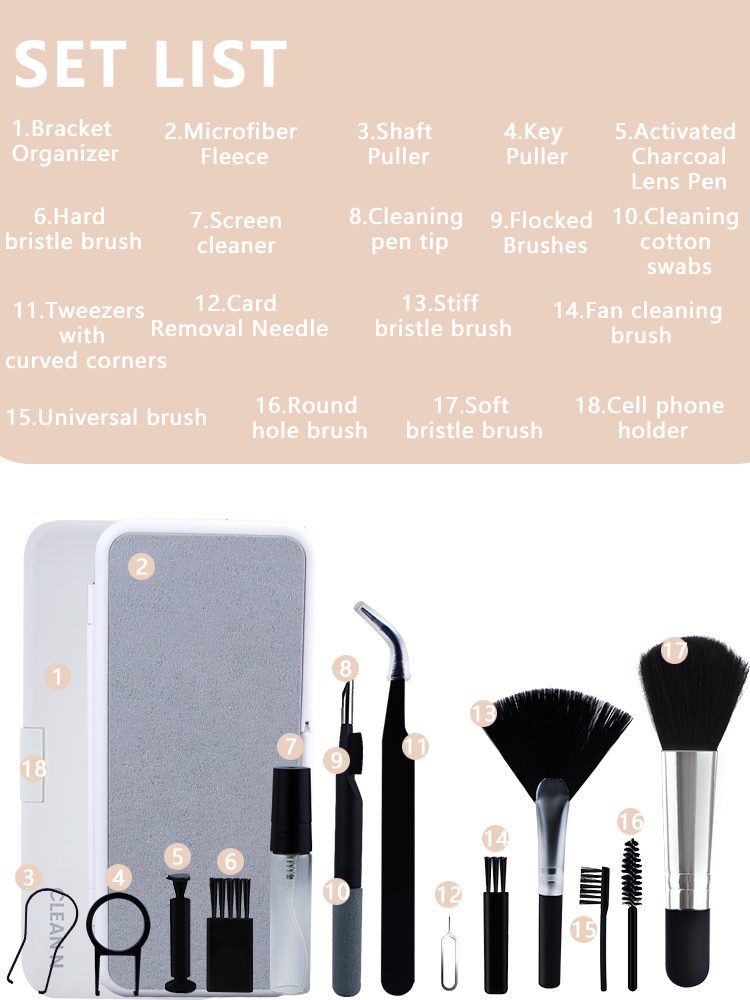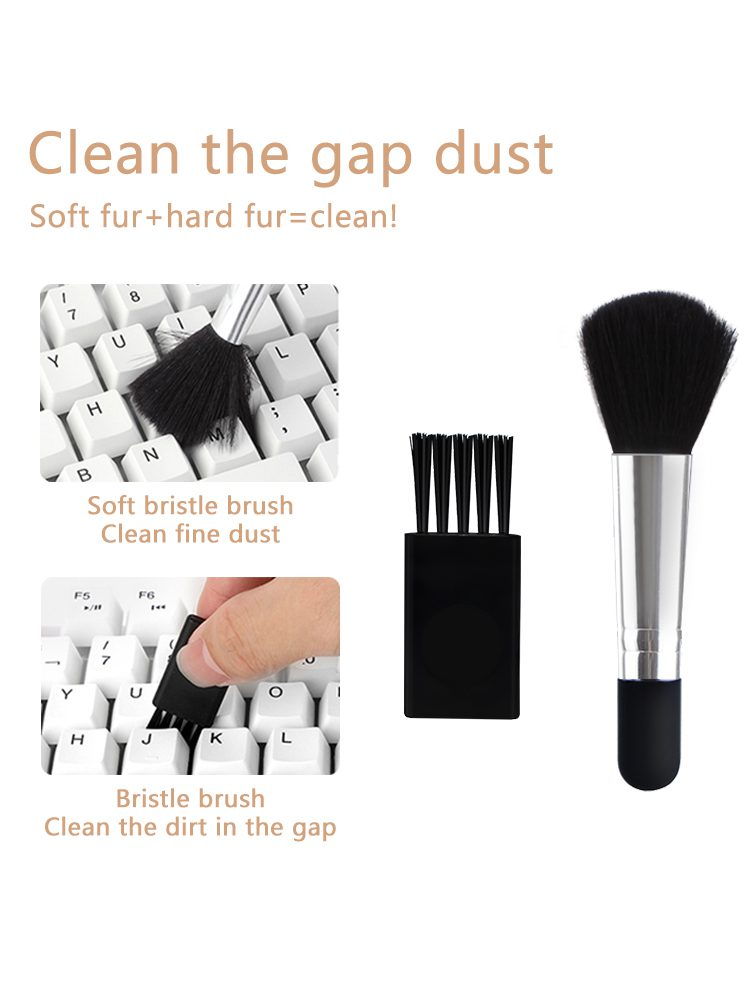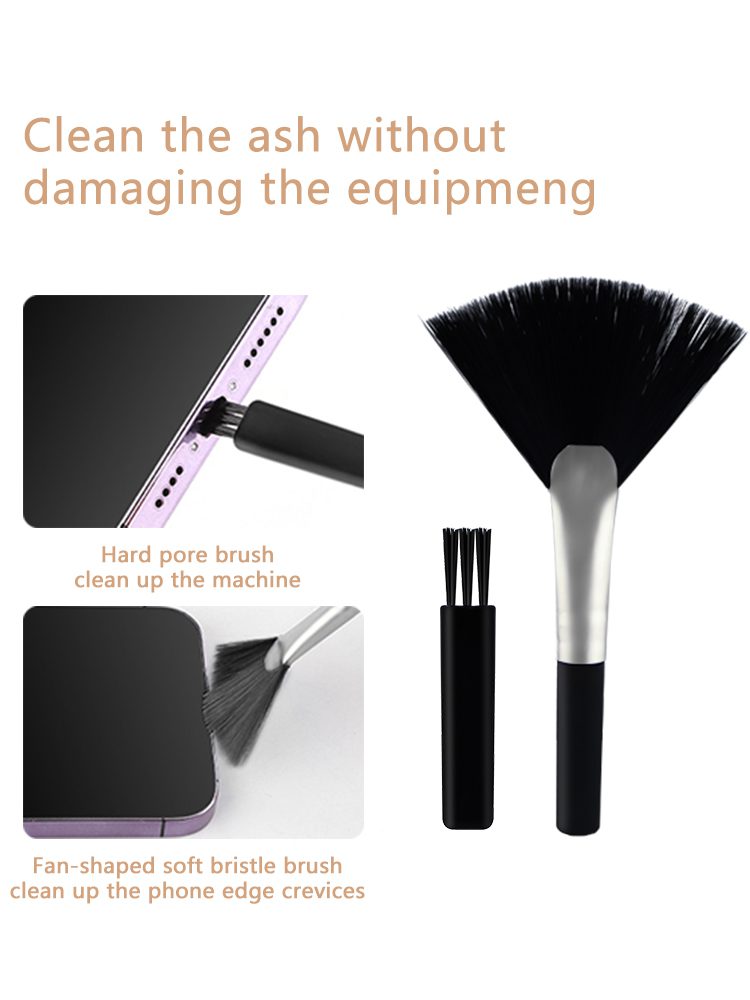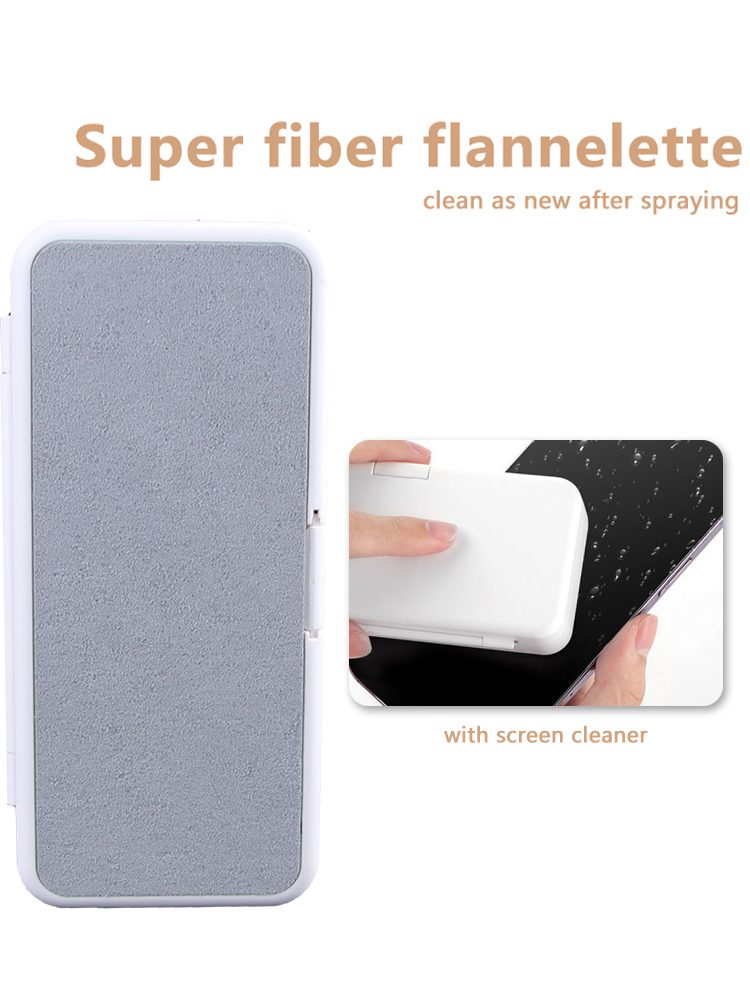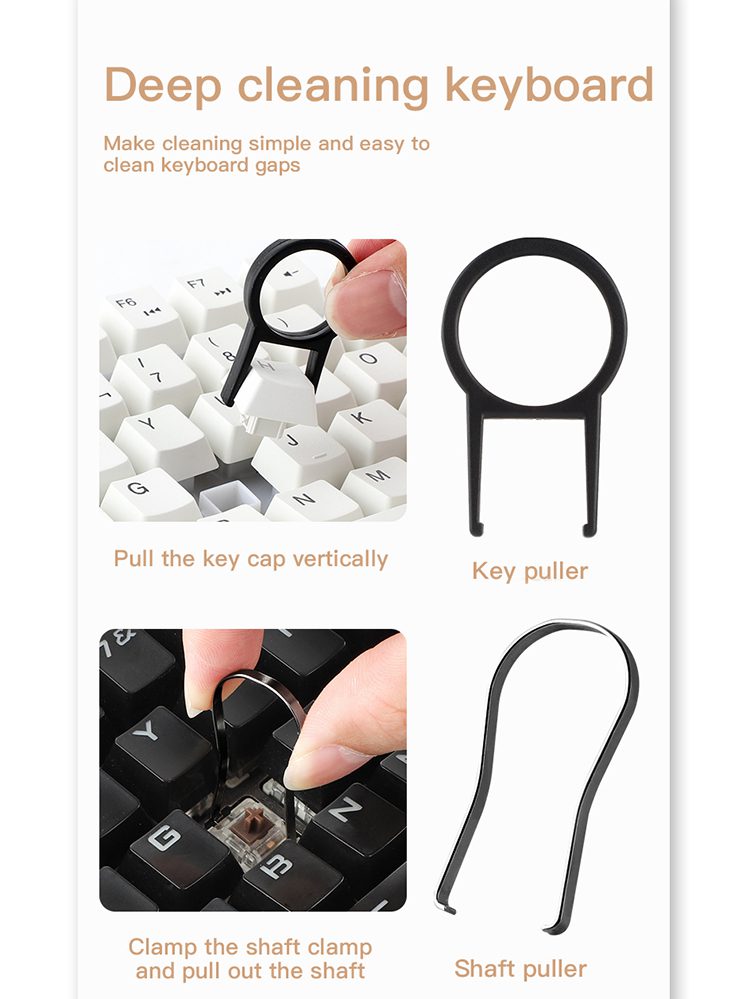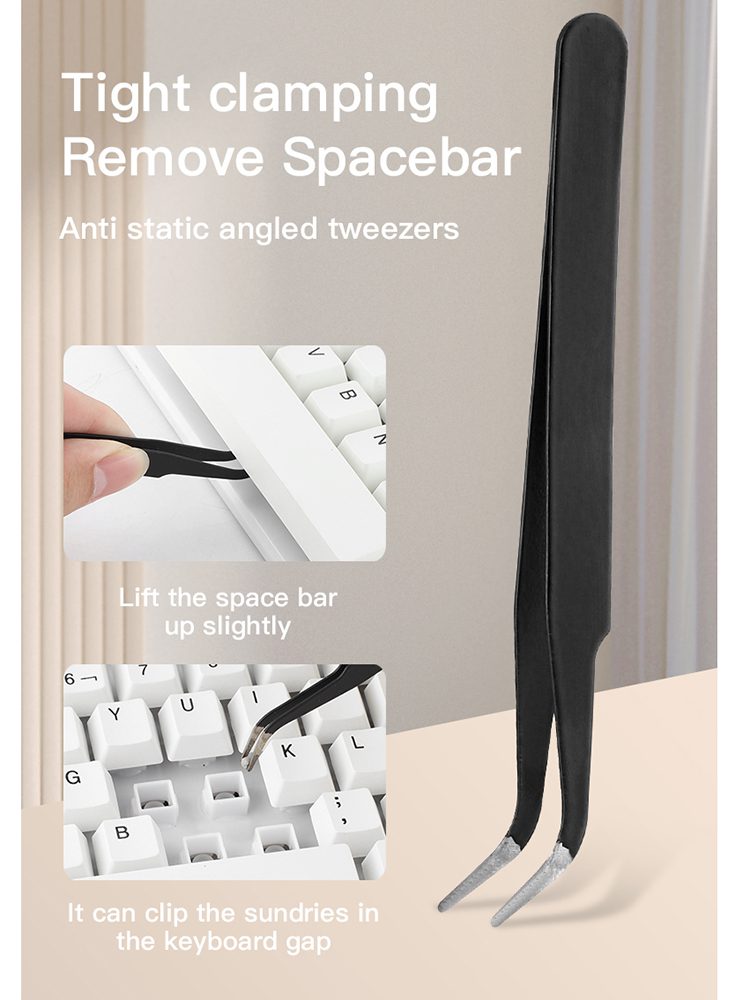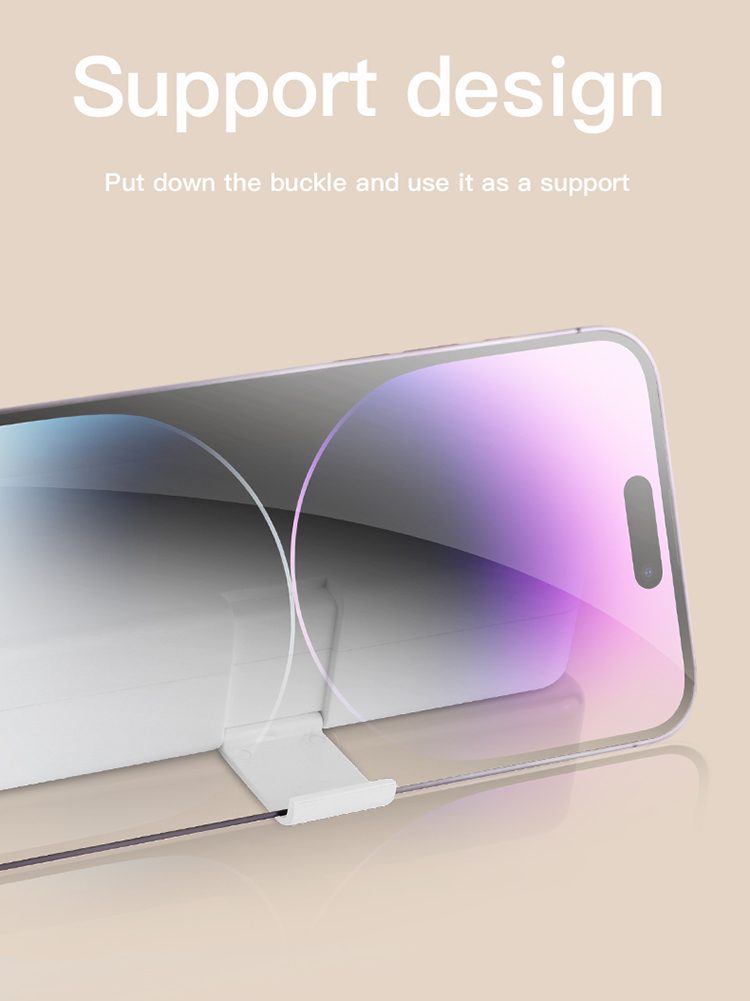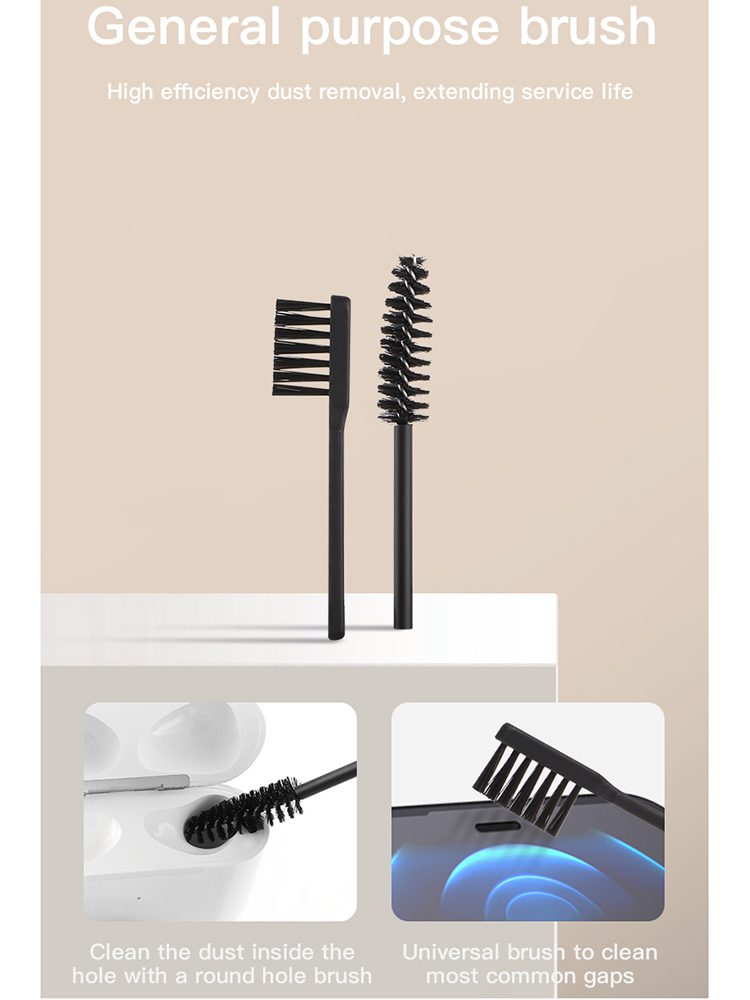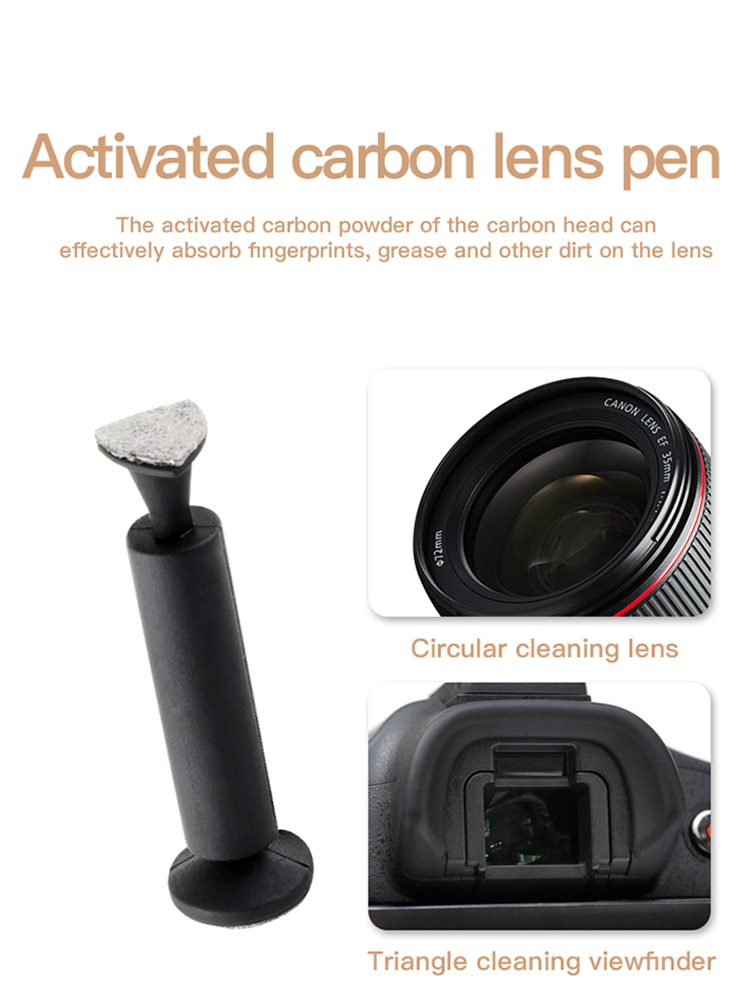 FREE Shipping
Order Now to Avail Free Shipping Offer..!!