Seam: 

Seamless

Hip-Style: 

Booty Lifting

Spandex: 

Spandex(10%-20%)

Age: 

Ages 18-35 Years Old

Model Number: 

Legging

Style: 

Casual

Thickness: 

STANDARD

Length: 

Ankle-Length

Fabric Type: 

Knitted

Waist Type: 

HIGH

Pattern Type: 

Solid

Material: 

Polyester,Spandex

Gender: 

WOMEN

Origin: 

Mainland China

Item Type: 

leggings

Brand Name: 

CHRLEISURE

CN: 

Zhejiang
Embracing Confidence and Comfort: The Allure of Sexy Women's Leggings with a Push-Up Effect
In the realm of fashion and fitness, the synergy between style and functionality is a paramount consideration. Enter the world of sexy women's leggings, a trend that not only exudes chic allure but also offers practical benefits like a bubble butt push-up effect and high-waist slimming. In this article, we'll explore the irresistible charm of these leggings that seamlessly blend fashion with fitness.

Shorts Size Information

Size

Waist(Stretch)

Hip (Stretch)

Length

CM

INCH

CM

INCH

CM

INCH

S

56-71

22-28

76-91

30-35

46

18.1

M

60-75

23-29

80-95

31-37

47

18.5

L

64-79

25-31

84-99

33-39

48

18.9

XL

68-83

26-32

88-103

34-40

49

19.3

•Due to the difference of monitors and lighting effert,the picture may not reflect 100% the actual color of the item.

•please allow1-3cmdiffers due to manual measurement, thanks
Leggings Size Information

Size

Waist(Stretch)

Hip (Stretch)

Length

CM

INCH

CM

INCH

CM

INCH

S

56-71

22-28

72-87

28-34

83

32.7

M

60-75

23-29

76-91

30-35

85

33.5

L

64-79

25-31

80-95

31-37

87

34.3

XL

68-83

26-32

84-99

33-39

89

35.0

•Due to the difference of monitors and lighting effect, the picture may not reflect 100% the actual color of the item.

•please allow 1-3cm differs due to manual measurement, thanks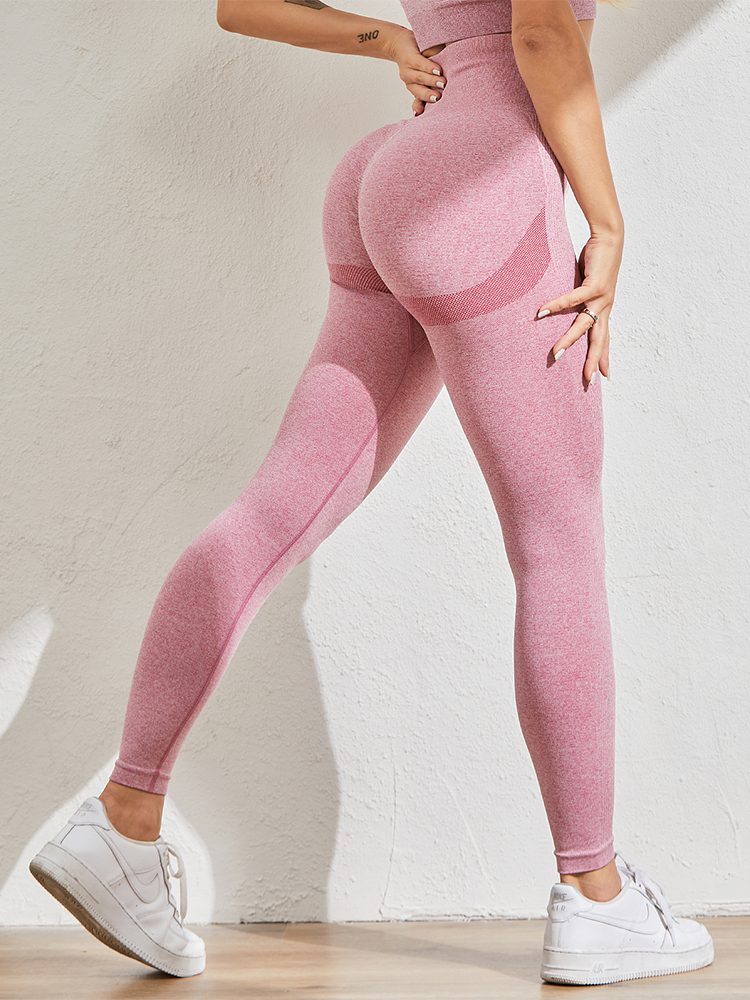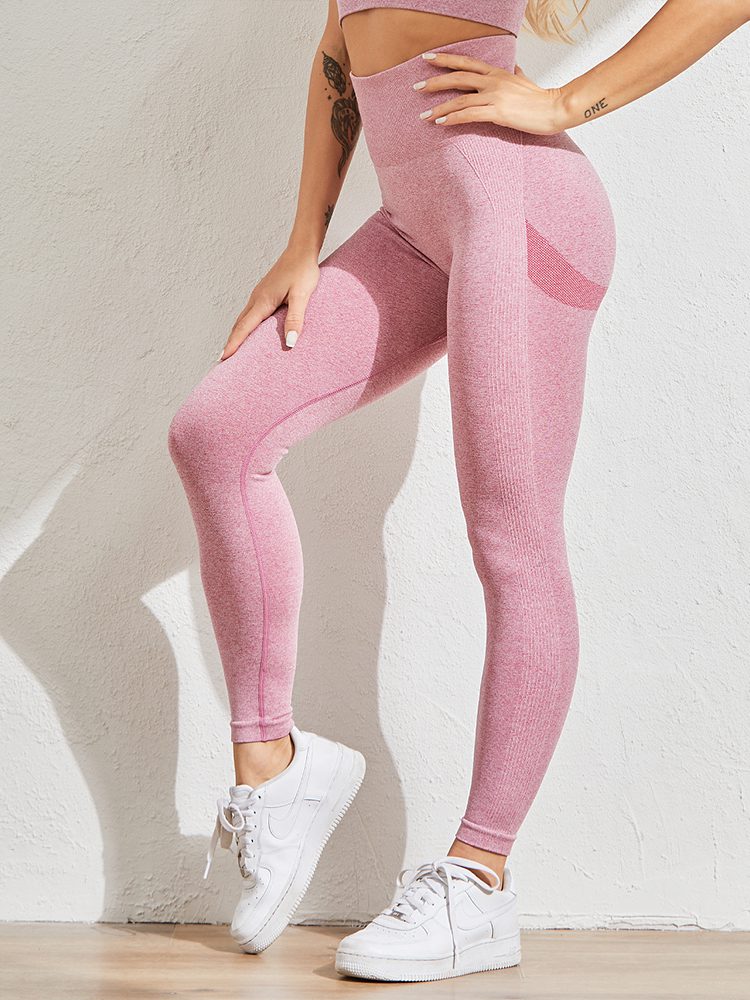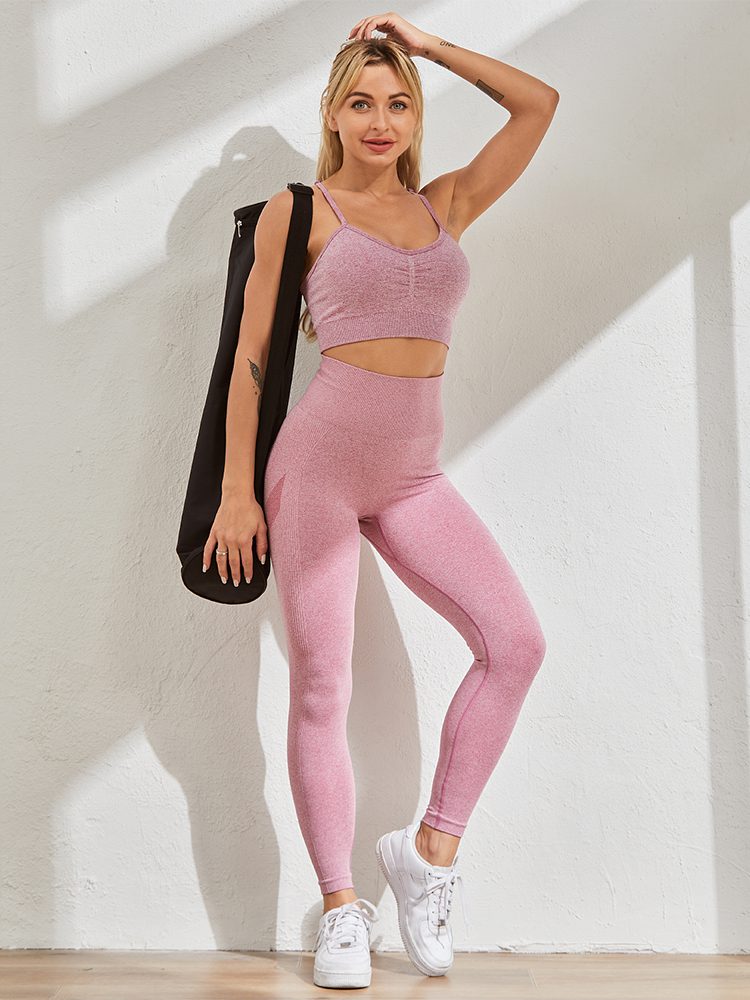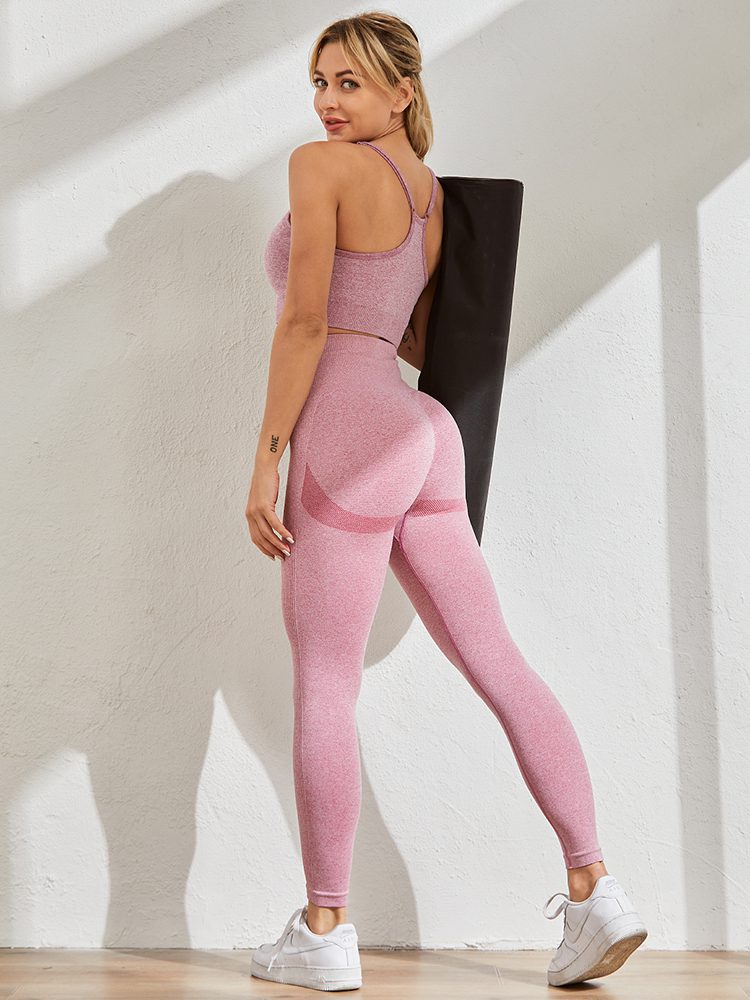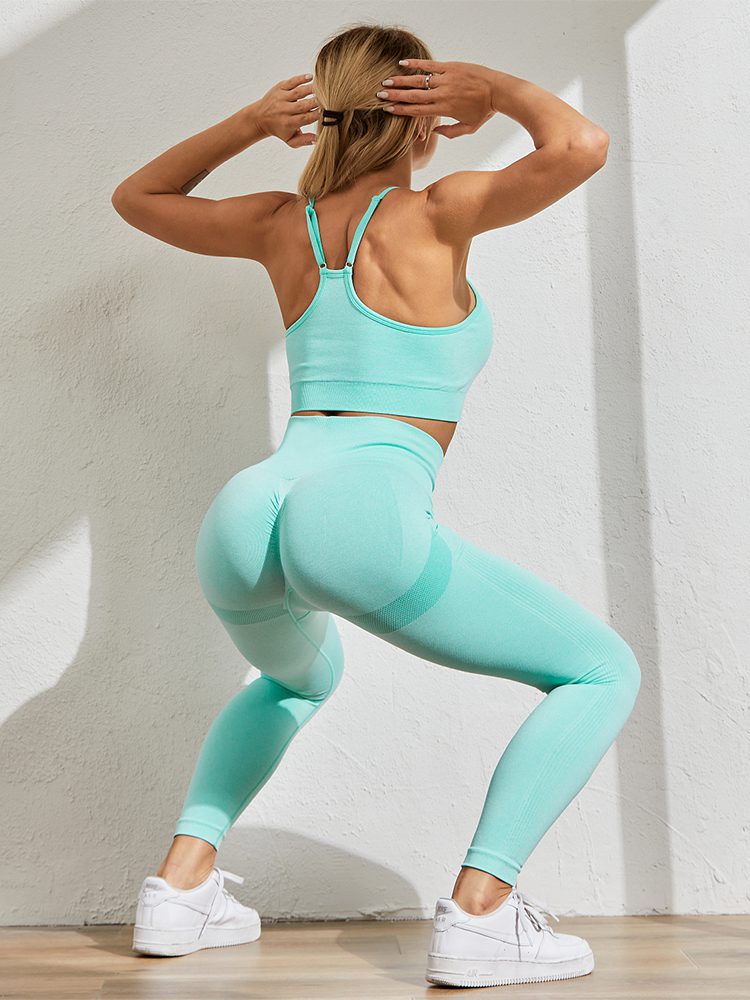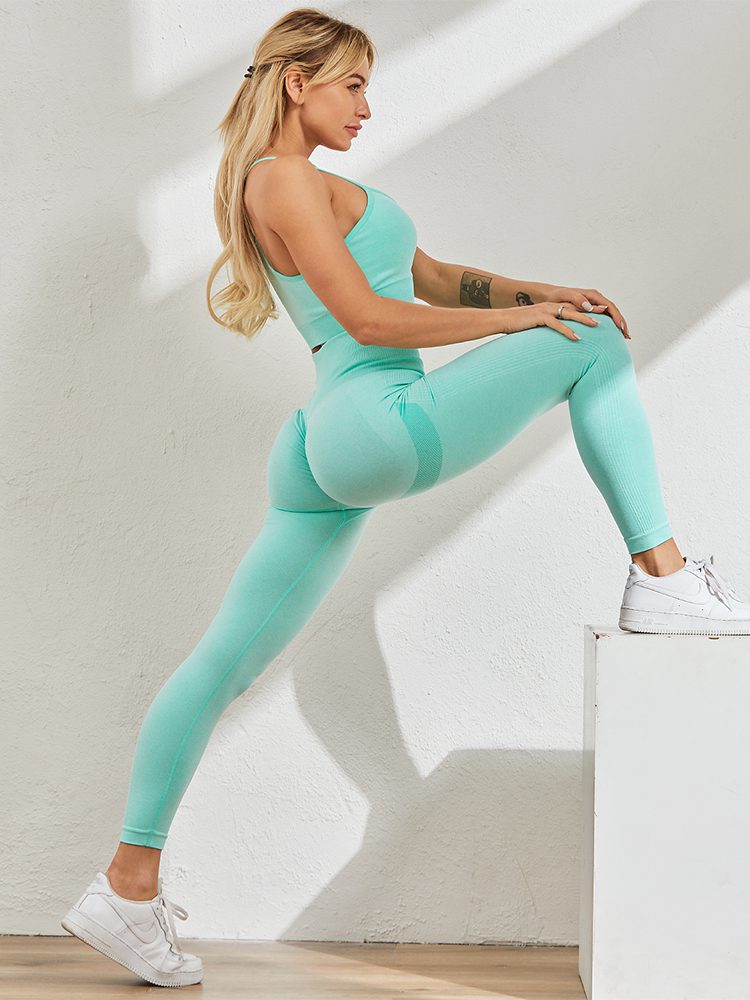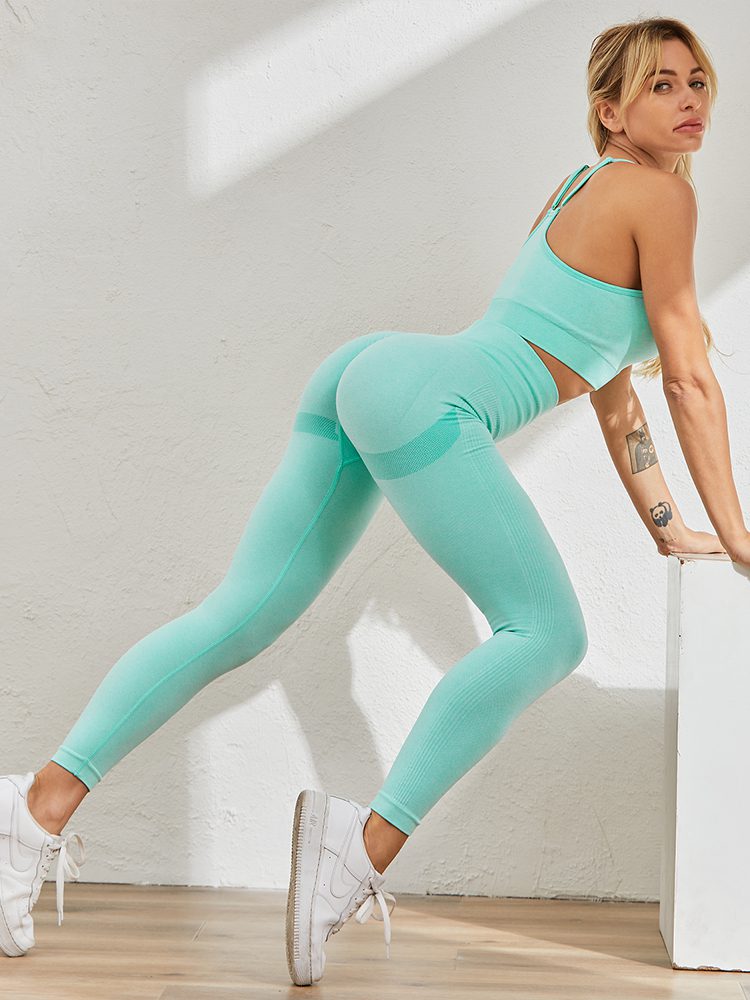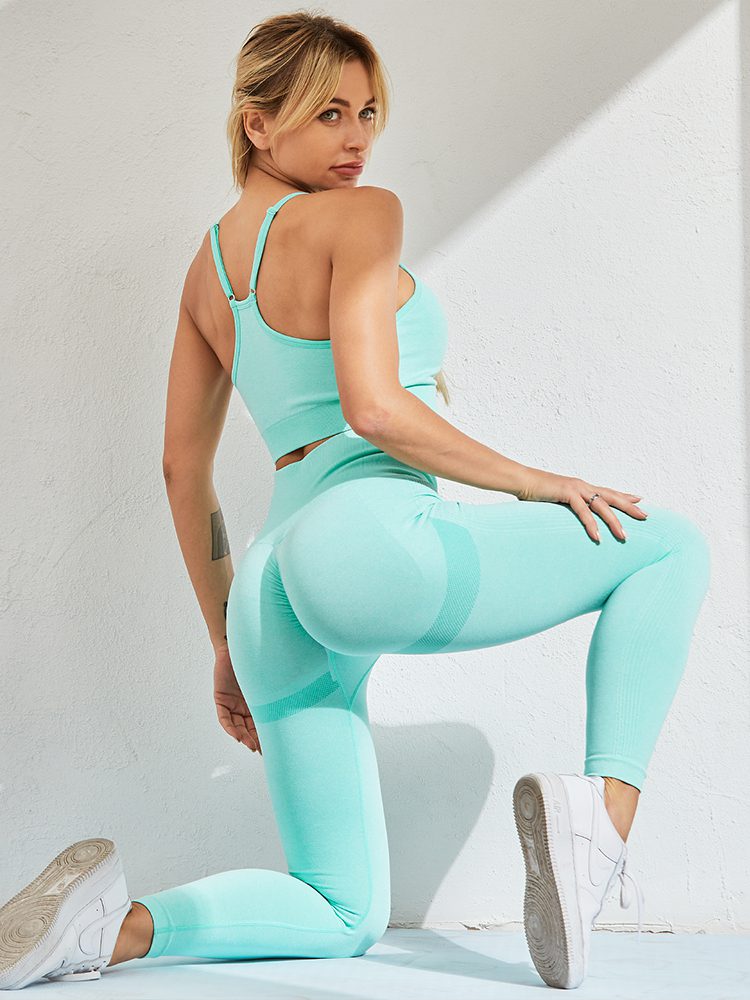 Women's fashion has seen a delightful evolution over the years, and leggings have emerged as a versatile wardrobe staple that seamlessly blends comfort with style. In recent times, the fusion of fashion and fitness has given rise to sexy women's leggings that not only accentuate curves but also offer functional features like the coveted bubble butt push-up effect and a slimming high-waist design.
The Evolution of Women's Leggings
A Fusion of Fashion and Functionality
Leggings have transcended their status as workout attire to become a statement piece in modern wardrobes. The demand for leggings that effortlessly transition from the gym to the streets has led to innovations that prioritize both aesthetics and performance.
The Rise of Push-Up Leggings
Among the array of legging styles available, push-up leggings have gained significant attention. These leggings are designed to enhance the natural shape of the buttocks, giving the illusion of a lifted and fuller appearance.
The Bubble Butt Push-Up Effect
Enhancing Natural Curves
Push-up leggings employ clever design techniques such as strategically placed seams and contouring patterns. These features work in harmony to accentuate the natural curves of the body, particularly the buttocks.
Confidence and Body Positivity
Sporting leggings with a push-up effect goes beyond physical enhancement; it empowers women by boosting their confidence and encouraging a positive body image. Feeling good in what you wear radiates outward, impacting overall self-assurance.
Sleek High Waist Design
Embracing Comfort and Style
The high-waist design of these leggings serves a dual purpose. Firstly, it offers a slimming effect around the waist and abdomen, creating a streamlined silhouette. Secondly, it ensures that the leggings stay in place during workouts and daily activities.
Versatility in Pairing
The high-waist feature opens up a realm of styling possibilities. Women can effortlessly pair these leggings with crop tops, sports bras, oversized sweaters, and more, creating versatile looks that suit various occasions.
Seamless Fitness Leggings
Flawless Movement and Performance
Seamless leggings have gained popularity for their impeccable fit and unrestricted movement. Whether you're hitting the gym, practicing yoga, or simply going about your day, these leggings provide a comfortable second-skin feel.
A Second Skin Feel
The seamless construction of these leggings eliminates the discomfort of chafing and ensures a smooth texture against the skin. This factor alone enhances the overall wearing experience, making them a sought-after choice for fitness enthusiasts and fashion-conscious individuals alike.
Choosing the Perfect Fit
Sizing and Fabric Considerations
When selecting sexy women's leggings, finding the right size is crucial. Leggings that are too tight can cause discomfort, while those that are too loose might not provide the desired shaping effect. Additionally, opting for high-quality fabrics ensures durability and a comfortable fit.
Embracing Individuality
It's important to remember that there is no one-size-fits-all approach to fashion. Each body is unique, and embracing individuality is key. Whether you're curvy, petite, or somewhere in between, there are leggings that cater to your specific preferences.
Styling Sexy Leggings Beyond the Gym
Casual Chic Ensembles
Sexy leggings have transcended their athletic origins to become a cornerstone of casual chic fashion. Pair them with a flowy tunic, denim jacket, and sneakers for an effortlessly put-together look.
Elevated Athleisure Looks
Athleisure is a trend that continues to thrive, and sexy leggings seamlessly fit into this style category. Combine them with a sleek sports bra, a tailored blazer, and statement sneakers for an ensemble that balances comfort and sophistication.
Confidence Beyond Appearance
The Empowering Effect
While the aesthetic aspects of sexy leggings are undeniable, their impact goes beyond appearance. The confidence these leggings inspire is a reflection of the comfort they provide and the body positivity they promote.
Embracing Body Diversity
It's essential to celebrate and embrace body diversity. Sexy leggings with push-up and slimming features are designed to enhance each individual's unique beauty, reinforcing the message that all bodies are worthy of admiration.
FAQs (Frequently Asked Questions)
Are push-up leggings suitable for all body types? Yes, push-up leggings are designed to enhance the natural curves of various body shapes, offering a flattering look to individuals with different figures.
Can I wear push-up leggings as everyday wear? Absolutely! Push-up leggings seamlessly transition from workout wear to casual fashion, making them an ideal choice for everyday ensembles.
Are seamless leggings comfortable for intense workouts? Yes, seamless leggings are renowned for their comfort and flexibility, making them suitable for a wide range of physical activities.
Do high-waist leggings help in tummy control? Yes, high-waist leggings provide a slimming effect around the waist and abdomen, offering gentle tummy control.
Can I style sexy leggings for formal occasions? While sexy leggings are well-suited for casual and athleisure looks, they might not be the best choice for formal occasions.
FREE Shipping
Order Now to Avail Free Shipping Offer..!!