Season: 

Spring/Summer

Fabric Type: 

Cotton linen

Age: 

MIDDLE AGE

Model Number: 

WF21

Material Composition: 

Cotton+Linen

Pant Style: 

Regular

Closure Type: 

Elastic Waist

Fit Type: 

LOOSE

Waist Type: 

MID

Decoration: 

NONE

Pattern Type: 

Solid

Style: 

Casual

Material: 

Cotton, Linen

Gender: 

WOMEN

Origin: 

Mainland China

Item Type: 

Shorts

Brand Name: 

SNOW PINNACLE

CN: 

Jiangsu
Embrace Comfort and Style with Women's Cotton Shorts: Your Perfect Summer Wardrobe Essential
Size M Waist:55- 65cm, Hips:100cm, length: 45cm, Advice weight: 42-50kg
Size L Waist:60- 70cm, Hips:104cm, length 46cm, advice weight: 50-55kg
Size XL Waist:65- 75cm, Hips:108cm, length 47cm, advice weight: 55-62kg
Size 2XL Waist:70- 85cm, Hips:112cm, length 48cm, advice weight: 62-68kg
Size 3XL Waist:75- 90cm, Hips:116cm, length 49cm, advice weight: 68-75kg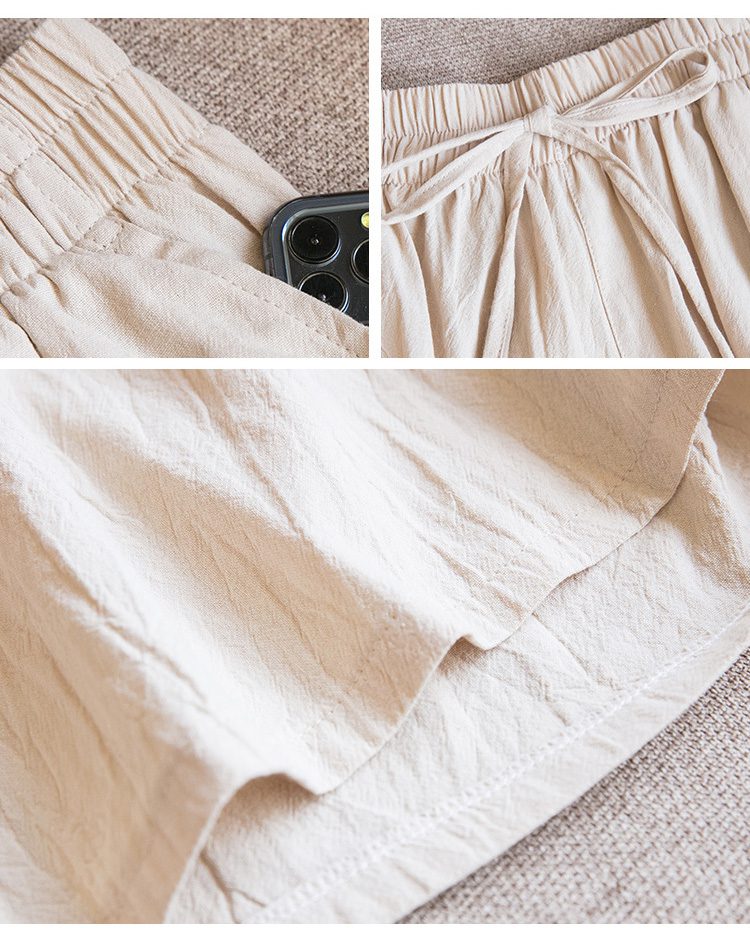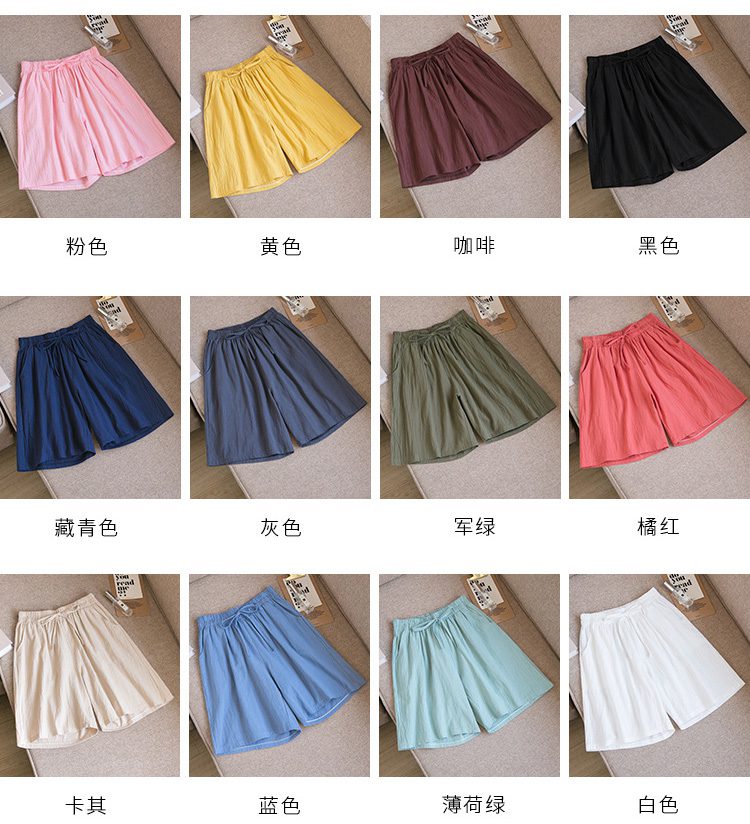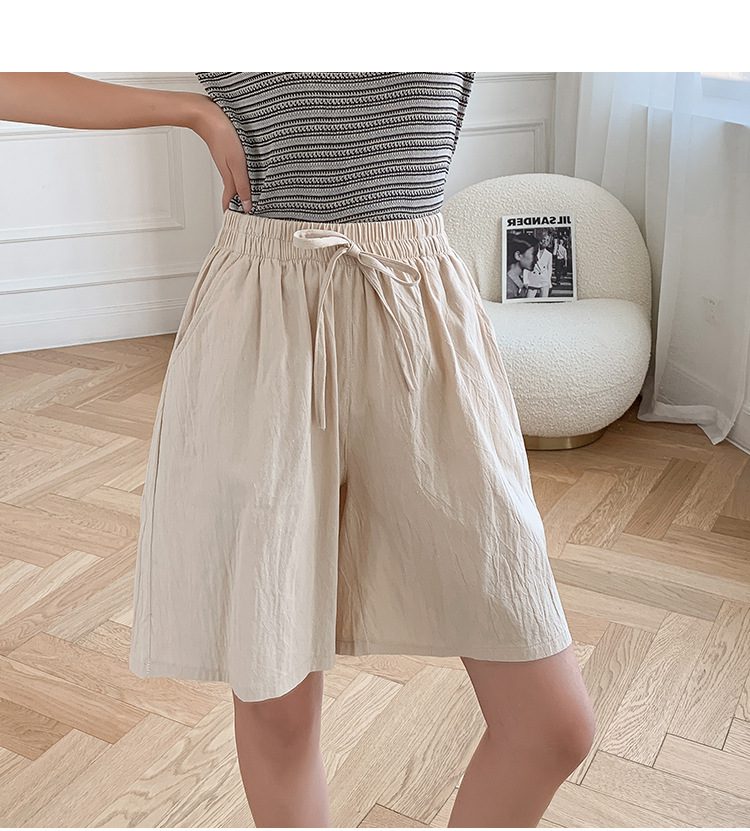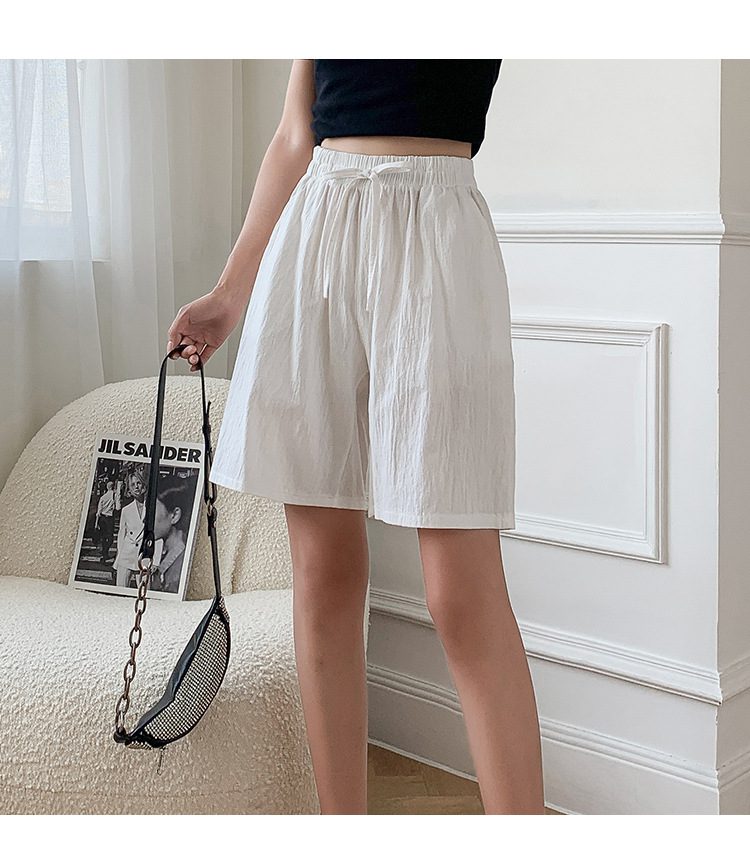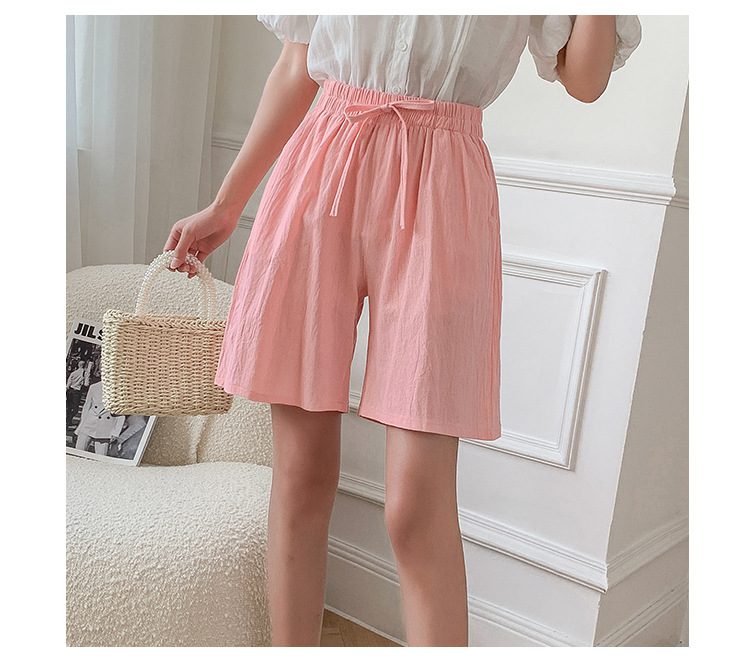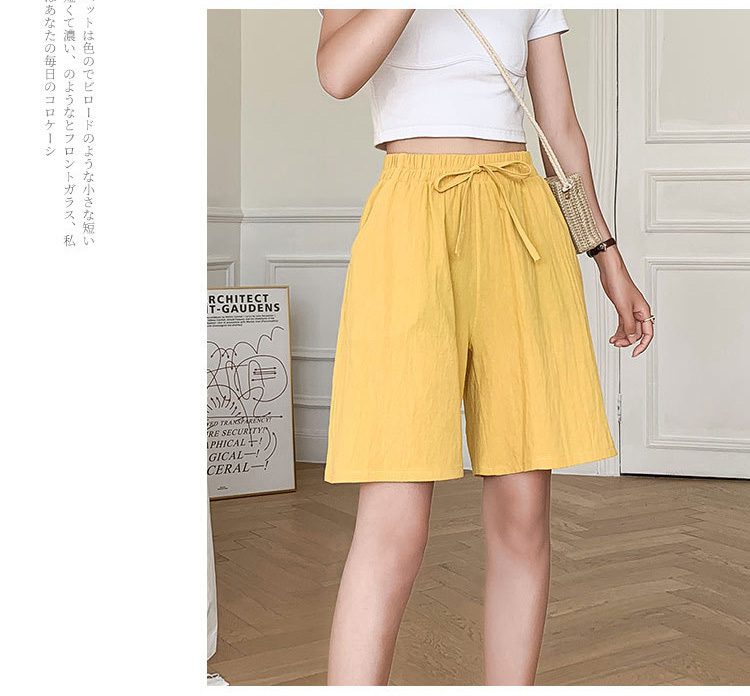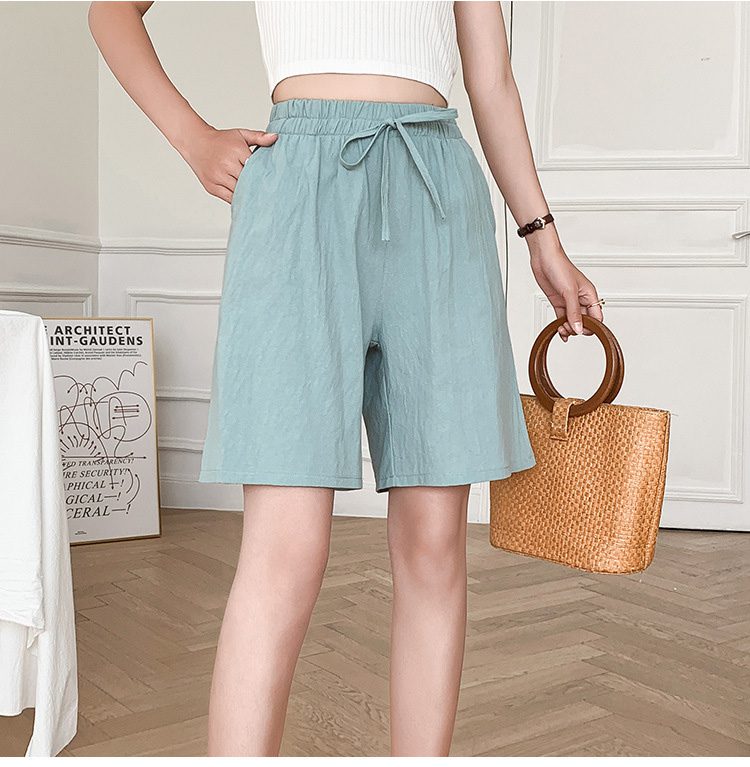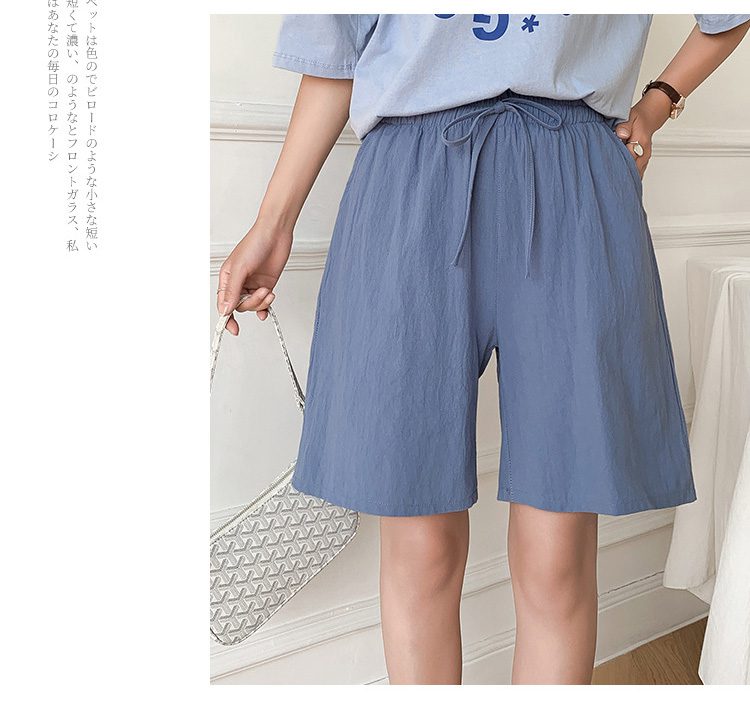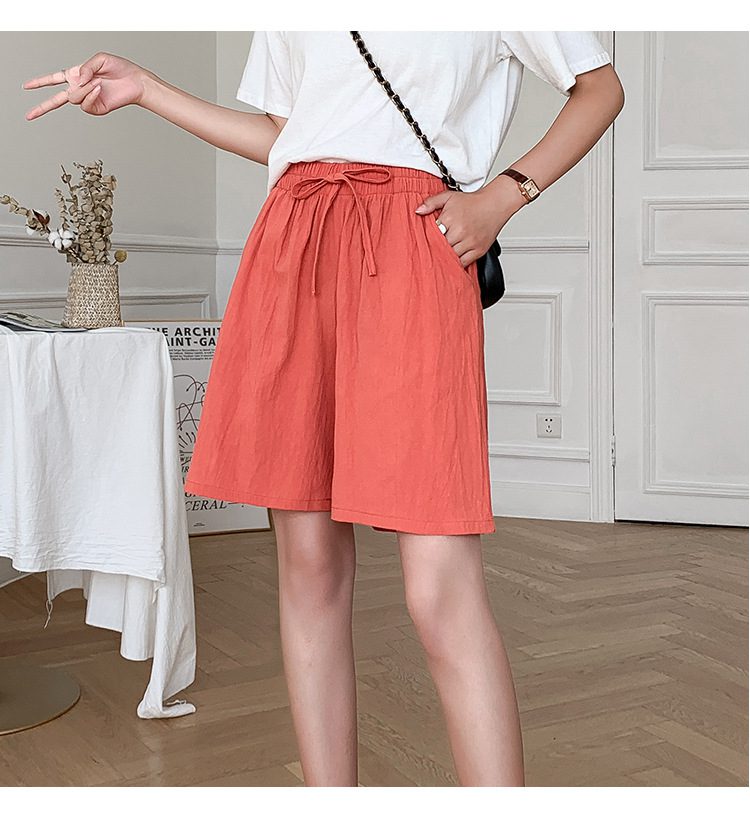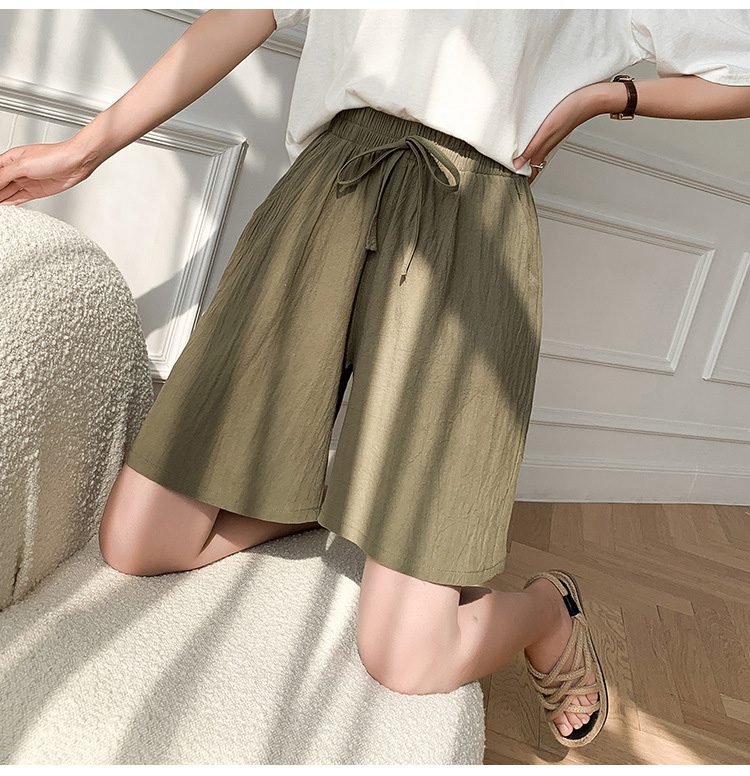 Elevate Your Summer Look
Introducing the Women's Cotton Shorts, a must-have addition to your summer wardrobe. These shorts combine comfort, style, and versatility to bring you the ultimate warm-weather outfit. Whether you're strolling on the beach, exploring the city, or simply relaxing outdoors, these shorts are designed to keep you cool, comfortable, and chic.
The Comfort of Cotton and Linen
Crafted from a blend of premium cotton and linen materials, these shorts offer a remarkable balance between softness and breathability. The natural fibers allow air to circulate, keeping you cool even on the hottest days. Experience the luxurious feel of cotton against your skin and enjoy the lightweight comfort of linen, making these shorts perfect for all-day wear.
A Perfect Fit for Every Body
High Waist Design
The Women's Cotton Shorts feature a high waist design that not only flatters your figure but also provides a comfortable fit. The high waistline accentuates your waist and elongates your legs, creating an elegant and feminine silhouette. Whether you pair them with a tucked-in blouse or a casual tee, these shorts offer endless styling possibilities.
Loose and Relaxed Fit
Embrace the freedom of movement with the loose and relaxed fit of these shorts. The generous cut allows you to move freely and comfortably, making them ideal for various activities. Whether you're exploring a new destination, running errands, or simply lounging at home, these shorts offer the perfect blend of style and comfort.
Versatile and Stylish
Solid Colors for Effortless Pairing
The Women's Cotton Shorts come in an array of solid colors that effortlessly complement your existing wardrobe. From classic neutrals to vibrant hues, these shorts can be easily matched with your favorite tops and accessories. Create endless outfit combinations and express your personal style with ease.
Dress Up or Down
Whether you're aiming for a casual, laid-back look or something a bit more polished, these shorts are up to the task. Pair them with a breezy tank top and sandals for a day at the beach, or dress them up with a stylish blouse and wedges for a chic evening out. These versatile shorts are the perfect canvas for your creativity.
Experience the Difference
Softness, Coolness, and Comfort
Experience the luxury of soft, breathable fabrics against your skin. The Women's Cotton Shorts offer a blend of cotton and linen that ensures coolness and comfort even in the hottest weather.
Stay Stylish and Comfortable
Elevate your summer style with shorts that prioritize both style and comfort. The high waist, loose fit, and versatile design make these shorts a staple in your warm-weather wardrobe.
Conclusion: Your Summer Wardrobe Essential
The Women's Cotton Shorts offer the perfect blend of style, comfort, and versatility for the summer season. Whether you're heading to the beach, enjoying a leisurely day out, or simply relaxing at home, these shorts are your go-to choice. Embrace the softness of cotton, the coolness of linen, and the confidence of looking effortlessly chic wherever you go.
Invest in a pair of Women's Cotton Shorts today and experience the joy of comfort and style united in one fashionable piece.
---
FAQs
Are these shorts suitable for different body types? Yes, the high waist design and loose fit of the shorts make them suitable for various body types, offering comfort and flattering silhouettes.
Can I wear these shorts for formal occasions? While these shorts are more suited for casual and relaxed settings, you can dress them up with the right accessories and tops for a semi-formal look.
Do these shorts have pockets? Yes, many styles of Women's Cotton Shorts come with functional pockets, adding to their practicality and convenience.
What's the best way to care for these shorts? To maintain the quality of the cotton and linen materials, it's recommended to wash these shorts in cold water and avoid using harsh detergents or bleach.
FREE Shipping
Order Now to Avail Free Shipping Offer..!!