Sexy One Shoulder Bikini For Women's – Swimsuit Swimwear Bikini Set – ImportsEz
Release Date: 

Spring 2021

Age: 

MIDDLE AGE

Style: 

Young Style

Fit: 

Fits true to size, take your normal size

Material: 

Terylene

Model Number: 

YL9090

Pattern Type: 

Solid

With Pad: 

Yes

Support Type: 

Wire Free

Waist: 

Low Waist

Gender: 

WOMEN

Brand Name: 

Bigsweety

Item Type: 

Bikinis Set

Size Available: 

S M L

Season: 

Summer Beach Wear

Pad: 

Removable Padding Swimsuit
Elevate Your Beach Style: Exploring the Allure of Sexy Bikinis Swimsuits for 2023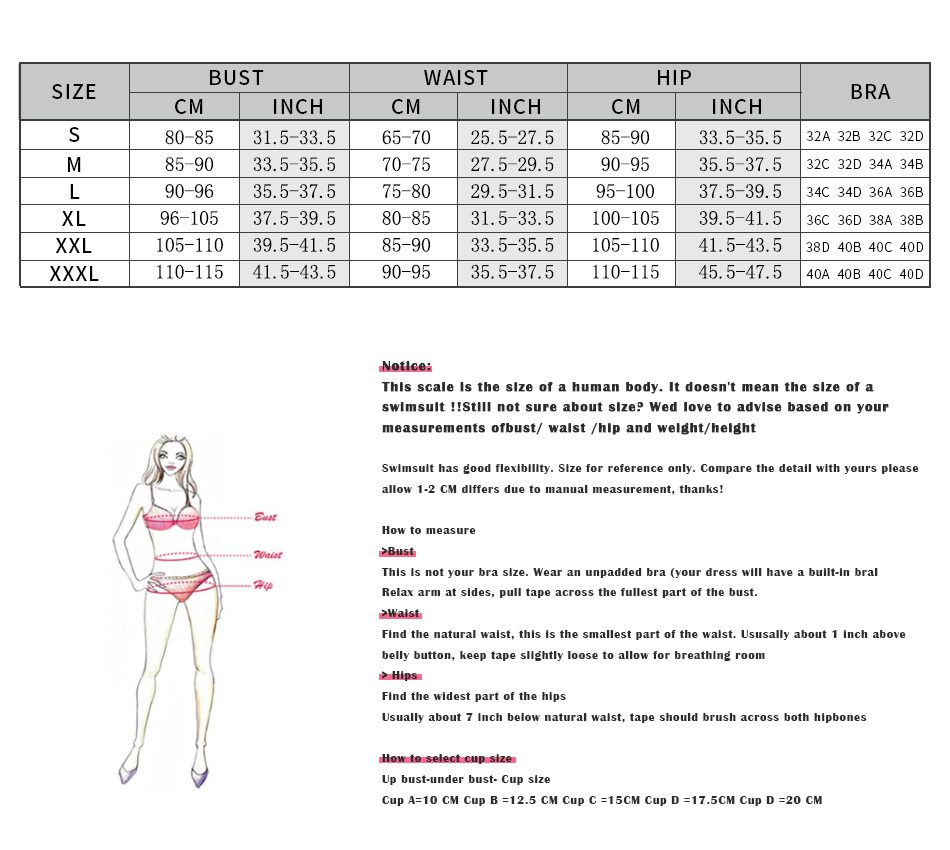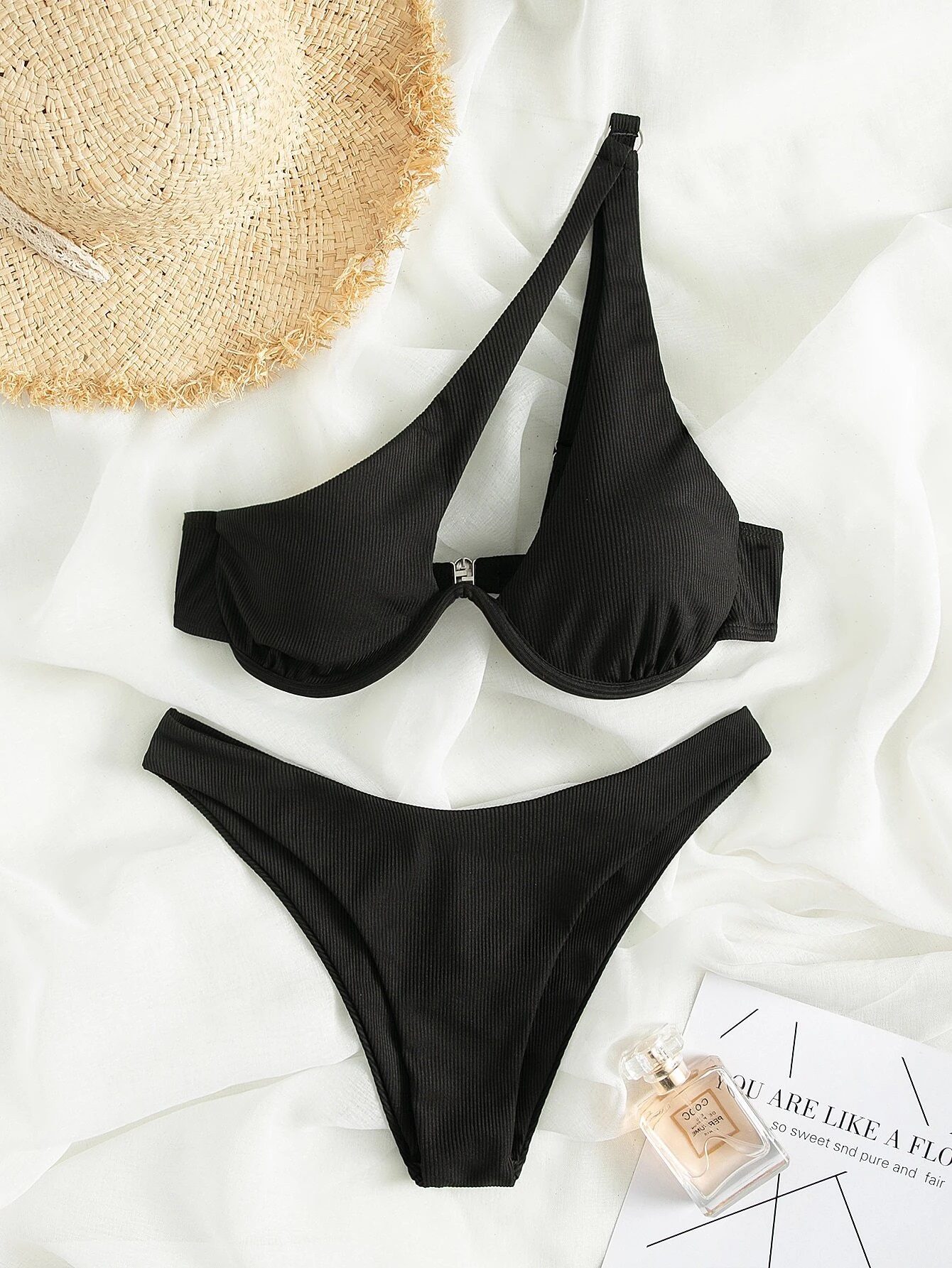 Unveiling the Intrigue: Sexy Bikinis Swimsuits
As the summer breeze beckons and the sound of waves fills the air, there's no denying the excitement that comes with beach days. And what better way to make a splash than with the latest trends in swimwear? Sexy Bikinis Swimsuits have taken the beach fashion scene by storm, and one style that's capturing hearts is the Cut Out Women's Swimwear.
A Style That Turns Heads: Cut Out Women's Swimwear
There's a reason why the Cut Out Women's Swimwear trend has become an instant favorite among fashion enthusiasts. The strategic cut-out designs add a touch of allure and edginess to traditional swimwear and offer a balance between coverage and skin exposure. These swimwear pieces are carefully designed to highlight your curves while leaving a little to the imagination.
Diverse Elegance: One-Shoulder Biquini High Cut Bathing Suits
When it comes to swimwear, elegance is key. The One Shoulder Biquini High Cut Bathing Suits embody this ethos perfectly. The asymmetrical design not only adds a modern twist but also exudes a sense of sophistication. Coupled with high-cut bottoms, these suits create an elongated silhouette that's both chic and flattering for a wide range of body types.
The Allure of Cut Out Women's Swimwear
Elevating Confidence: Flaunt Your Unique Style
We believe that swimwear should empower you to embrace your individuality. The Cut Out Women's Swimwear collection allows you to showcase your unique style while feeling confident and comfortable. Whether you prefer subtle cut-outs or more intricate designs, there's a piece for every personality.
Savor Every Moment: Unforgettable Beach Adventures
Picture yourself basking under the sun, feeling the sand between your toes, and enjoying the crystal-clear waters. Our swimwear is not just clothing; it's a vessel that helps you create memories that last a lifetime. From beach volleyball to leisurely strolls, our swimwear is your trusted companion.
The Essence of One Shoulder Biquini High Cut Bathing Suits
Effortless Glamour: The One Shoulder Trend
The allure of the One Shoulder Biquini High Cut Bathing Suits lies in its effortless glamour. The single shoulder strap adds a touch of sophistication while highlighting your neckline. It's a statement piece that stands out in a sea of conventional swimwear.
Comfort Meets Elegance: Push-Up Beach Bikini Set
Why compromise on comfort for style or vice versa? Our Push Up Beach Bikini Set is engineered to provide both. The push-up feature ensures the perfect fit and adds a natural lift, allowing you to feel at ease and glamorous simultaneously.
Crafting Your Beach Experience
Quality and Detail: The Foundation of Our Swimwear
Craftsmanship is at the heart of every piece in our collection. From selecting premium fabrics to meticulous stitching, we pay attention to every detail to ensure that you receive swimwear that not only looks stunning but also withstands the test of time.
Fashion that Lasts: Invest in Your Style
Investing in our swimwear means investing in your personal style. These pieces are designed to stay with you on countless beach adventures, making every moment by the waves memorable and stylish.
FREE Shipping
Order Now to Avail Free Shipping Offer..!!