Department Name: 

Women

Pant Length: 

Full Length

Fit: 

Fits true to size, take your normal size

Fabric Type: 

Knitted

Closure Type: 

Elastic Waist

Gender: 

WOMEN

Material: 

Nylon, Spandex

Brand Name: 

NVGTN

Origin: 

Mainland China

CN: 

Zhejiang

Item Type: 

Full Length

Sport Type: 

Yoga
Elevate Your Fitness Routine with Nvgtn Seamless Pro Shorts: The Ultimate Workout Companion
Our signature seamless material is now available in shorts! These shorts feature a conservative length that won't be interrupted through movement along with a form flattering waistband that offers slight compression. This buttery soft and breathable material will not only feel weightless on your body but will move with and not against you. Pair these with its matching seamless top or bra to complete the look.
– Nylon and spandex
– Fabric feels… lightweight, soft, stretchy
– High waisted
– Compressive waistband
– No Contour shading
– Seamless
Model Specs:
Height: 5'2″
Bust: 32″
Waist: 24″
Hips: 36″
Size: XS
Material Make-Up: 87% Nylon + 13% Spandex
Packing: 1x Pro shorts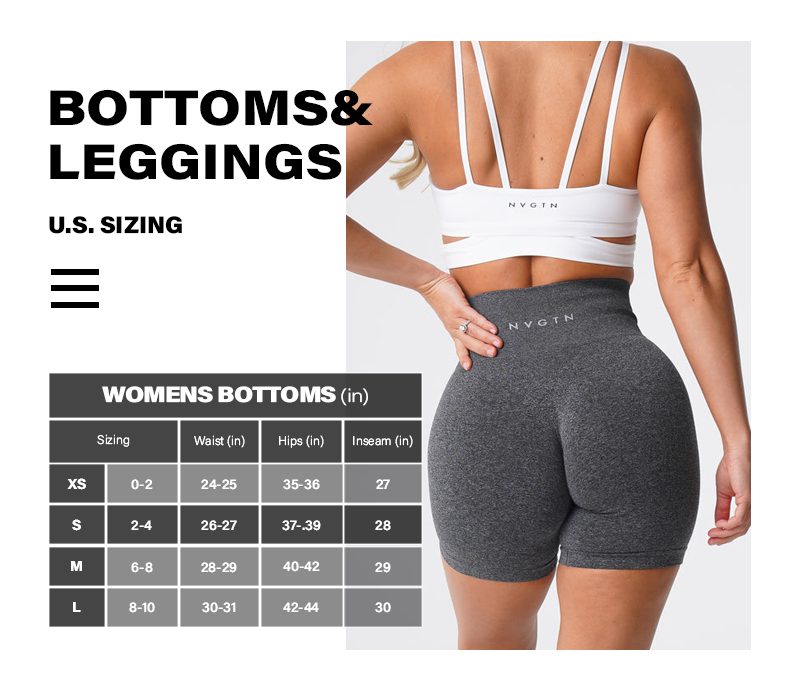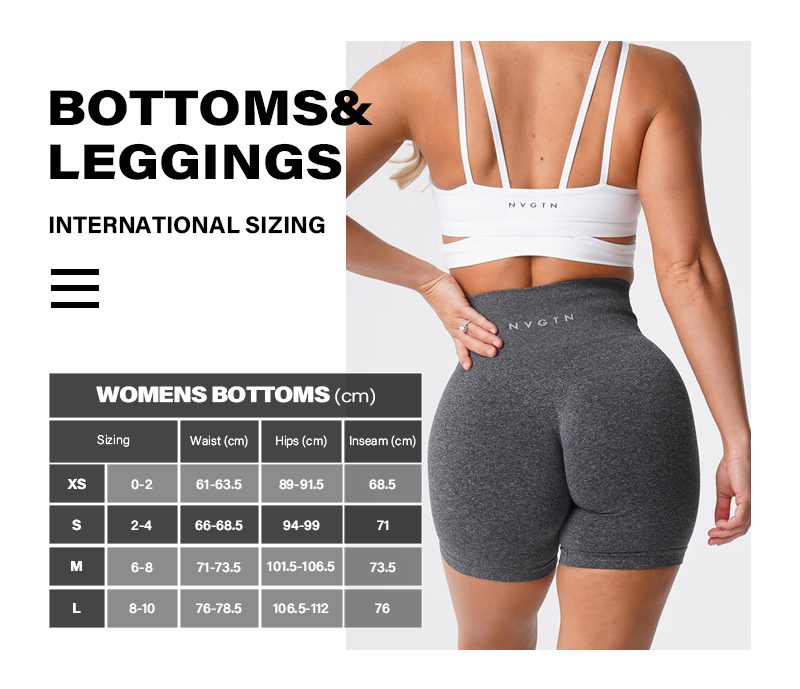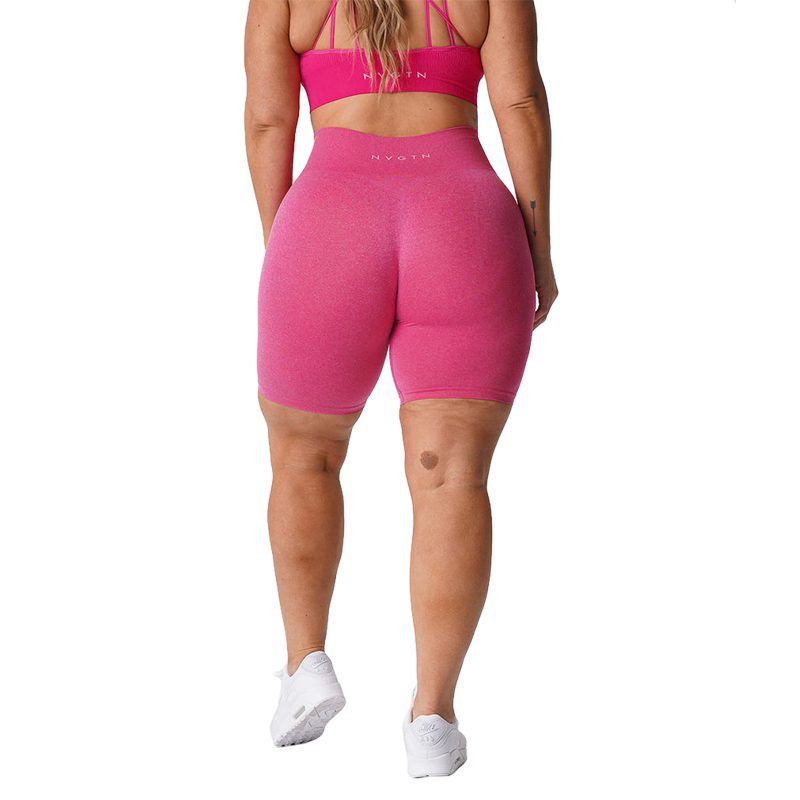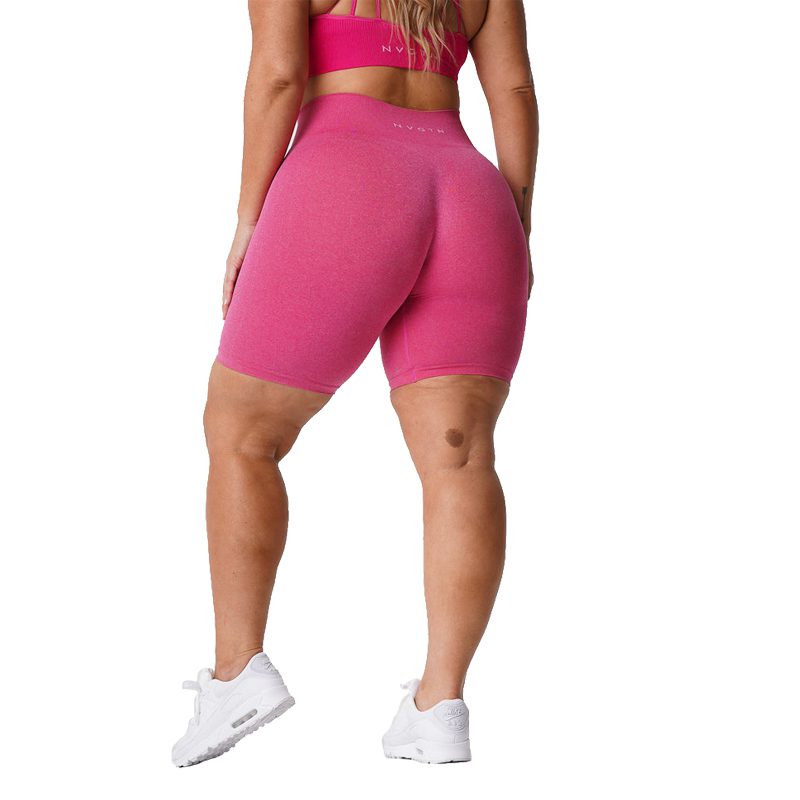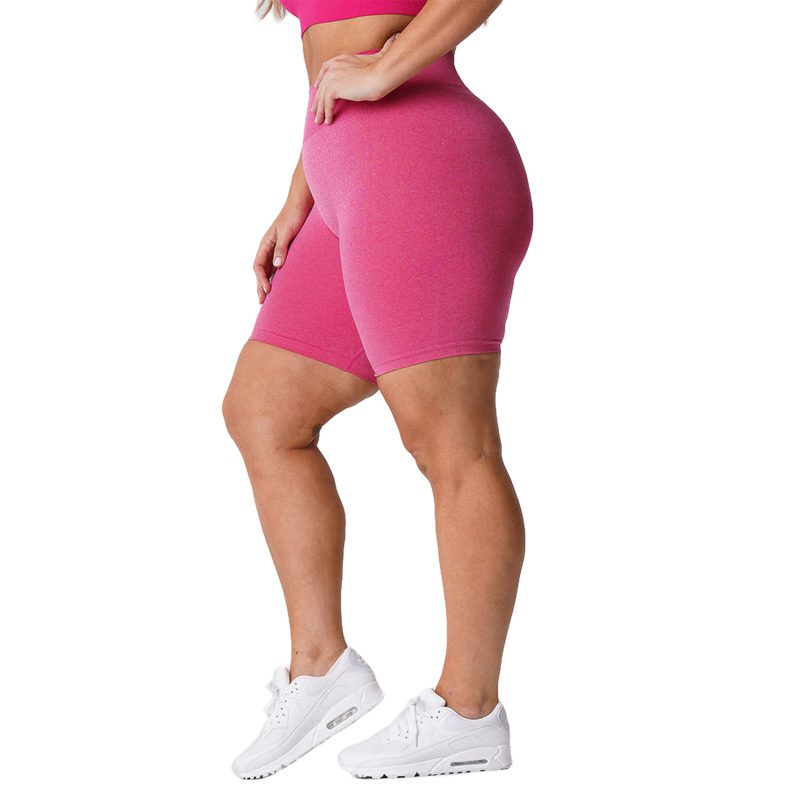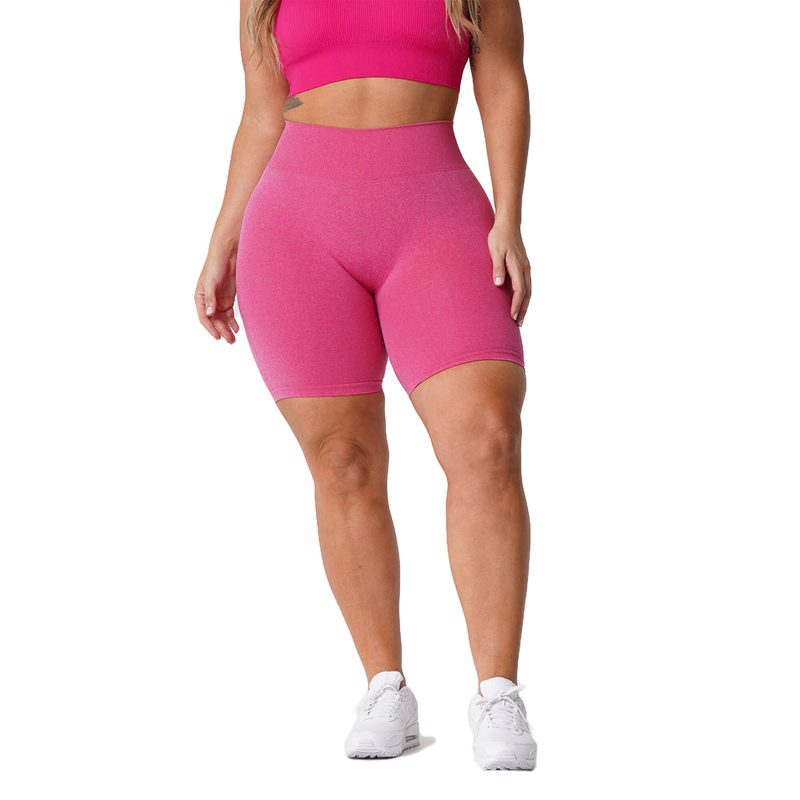 Unleash Your Potential
Introducing the Nvgtn Seamless Pro Shorts, the perfect blend of style, comfort, and functionality designed to enhance your fitness journey. Whether you're hitting the gym, going for a run, or engaging in your favorite sport, these shorts are engineered to provide the support and flexibility you need to excel in every movement.
Seamless Performance
Seamless Construction for Ultimate Comfort
Experience the next level of comfort with the seamless construction of the Nvgtn Seamless Pro Shorts. Crafted with precision and attention to detail, these shorts offer a smooth and chafe-free experience that allows you to focus solely on your workout. The absence of bulky seams ensures maximum comfort during even the most intense training sessions.
Spandex Blend for Flexibility
Made from a high-quality spandex blend, these shorts offer exceptional elasticity and flexibility. The fabric moves with your body, accommodating your every movement without any restrictions. Whether you're performing squats, lunges, or high-intensity cardio, these shorts provide the freedom to move naturally and comfortably.
Designed for Performance
Elastic Waistband for a Secure Fit
The Nvgtn Seamless Pro Shorts feature an elastic waistband that stays in place, offering a secure and comfortable fit throughout your workout. Say goodbye to constant adjustments and distractions—these shorts are designed to stay put, allowing you to focus on your performance and push your limits.
Breathable and Sweat-Wicking
Stay cool and dry during your workouts with the breathable and sweat-wicking properties of these shorts. The moisture-wicking fabric draws sweat away from your skin, helping you stay comfortable even during the most intense exercises. Enjoy a fresh and dry feel as you conquer your fitness goals.
Embrace Versatility
Hip-Lifting Design
The Nvgtn Seamless Pro Shorts feature a hip-lifting design that enhances your natural curves and provides a flattering silhouette. Whether you're working on your glutes, thighs, or core, these shorts accentuate your physique while providing the support you need for effective training.
Leisure and Sports
From running to weightlifting, yoga to dance, these shorts are the perfect companion for various fitness activities. Transition seamlessly from one workout to another, knowing that your Nvgtn Seamless Pro Shorts will keep up with your every move.
A Fusion of Style and Performance
Stylish Aesthetics
While functionality is paramount, the Nvgtn Seamless Pro Shorts also boast stylish aesthetics. The sleek and modern design allows you to confidently sport these shorts inside and outside the gym. Mix and match with your favorite activewear tops for a complete and fashionable look.
Conclusion: Your Workout Essential
The Nvgtn Seamless Pro Shorts are more than just workout shorts—they're a statement of commitment to your fitness journey. With seamless construction, spandex flexibility, and thoughtful design elements, these shorts provide the ultimate combination of comfort, performance, and style.
Elevate your fitness routine and embrace the power of Nvgtn Seamless Pro Shorts. Discover a new level of confidence, freedom, and success in your fitness endeavors.
---
FAQs
Are these shorts suitable for high-intensity workouts? Yes, the Nvgtn Seamless Pro Shorts are designed to withstand high-intensity training and provide the necessary support and flexibility.
Can I wear these shorts for activities other than working out? Absolutely! These shorts are versatile enough to be worn for various activities, including sports, leisure, and even casual outings.
Do these shorts have a pocket for my phone or keys? While the Nvgtn Seamless Pro Shorts do not typically have pockets, their secure fit ensures that your belongings stay in place during your workouts.
How do I ensure the longevity of these shorts? To extend the lifespan of your Nvgtn Seamless Pro Shorts, it's recommended to wash them in cold water and avoid using fabric softeners or bleach. Air drying is also preferable to preserve the fabric's elasticity and performance properties.
FREE Shipping
Order Now to Avail Free Shipping Offer..!!