Feature: 

Press Lock Shoelaces

Model Number: 

T88-01

Pattern Type: 

Solid

Material: 

Polyester

Brand Name: 

YuanXiangZhu

Origin: 

Mainland China

CN: 

Guangdong

Item Type: 

Shoelaces

Length: 

100cm

Width: 

0.8cm

Feature 1: 

no tie shoelaces

Feature 2: 

Press Lock Shoelaces

Feature 3: 

Elastic shoelaces

Feature 4: 

Laces for shoes

Feature 5: 

Elastic laces Sneakers

Feature 6: 

Shoe laces
No Tie Shoe Laces: Revolutionizing Comfort and Style with Press Lock Elastic Laces
Welcome at ImportsEz.com
Dear friends :
When you place an order, please note the following points!
Feature:
* Length:100cm
* Width: 0.8cm
* Thickness:0.2cm
* Material: High quality metal buckle+elastic laces
Package Includes:
(Opp bag packaging) 2 laces (1 pair) and 2 "silver" lock, (shoes not included !!)
* Scope: Sports, mountaineering, travel, we have many colors, you can choose an appropriate personalized color according to your shoes.
* Delivery time: Ship within 24 hours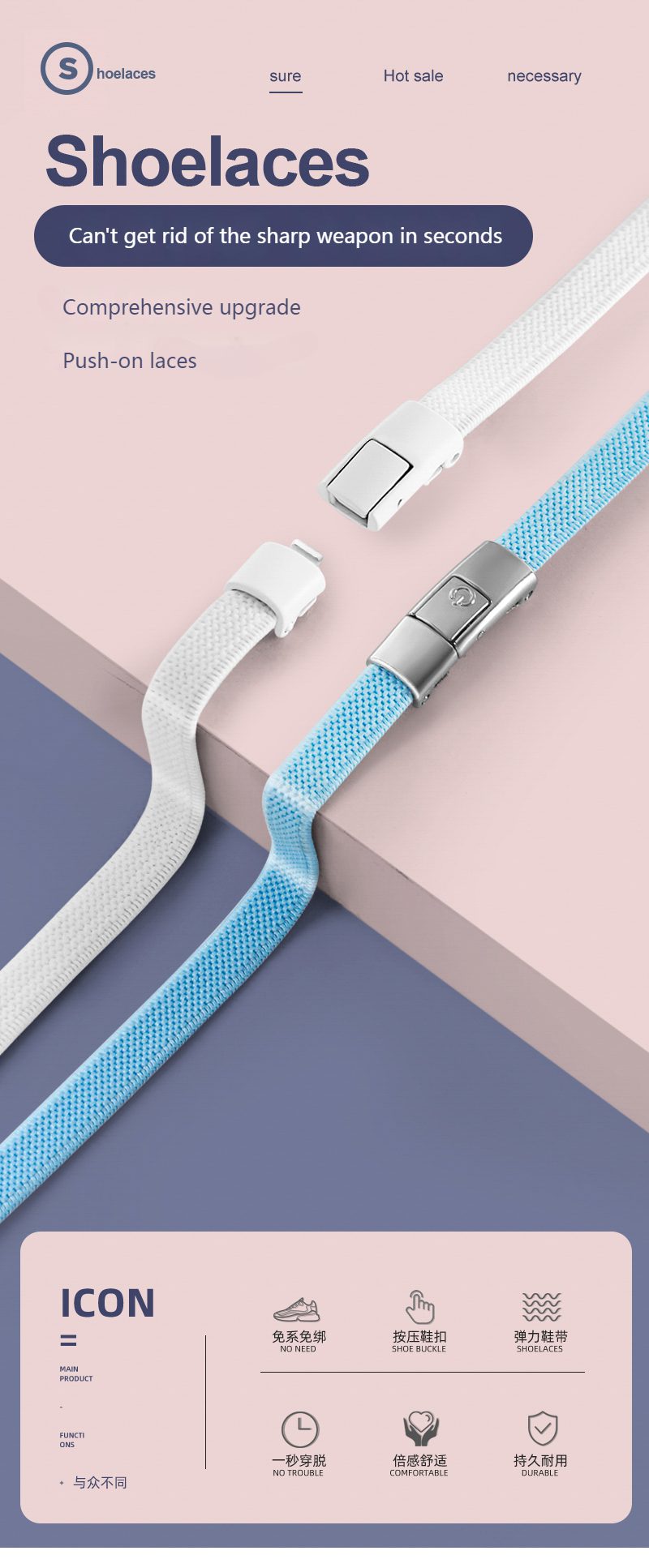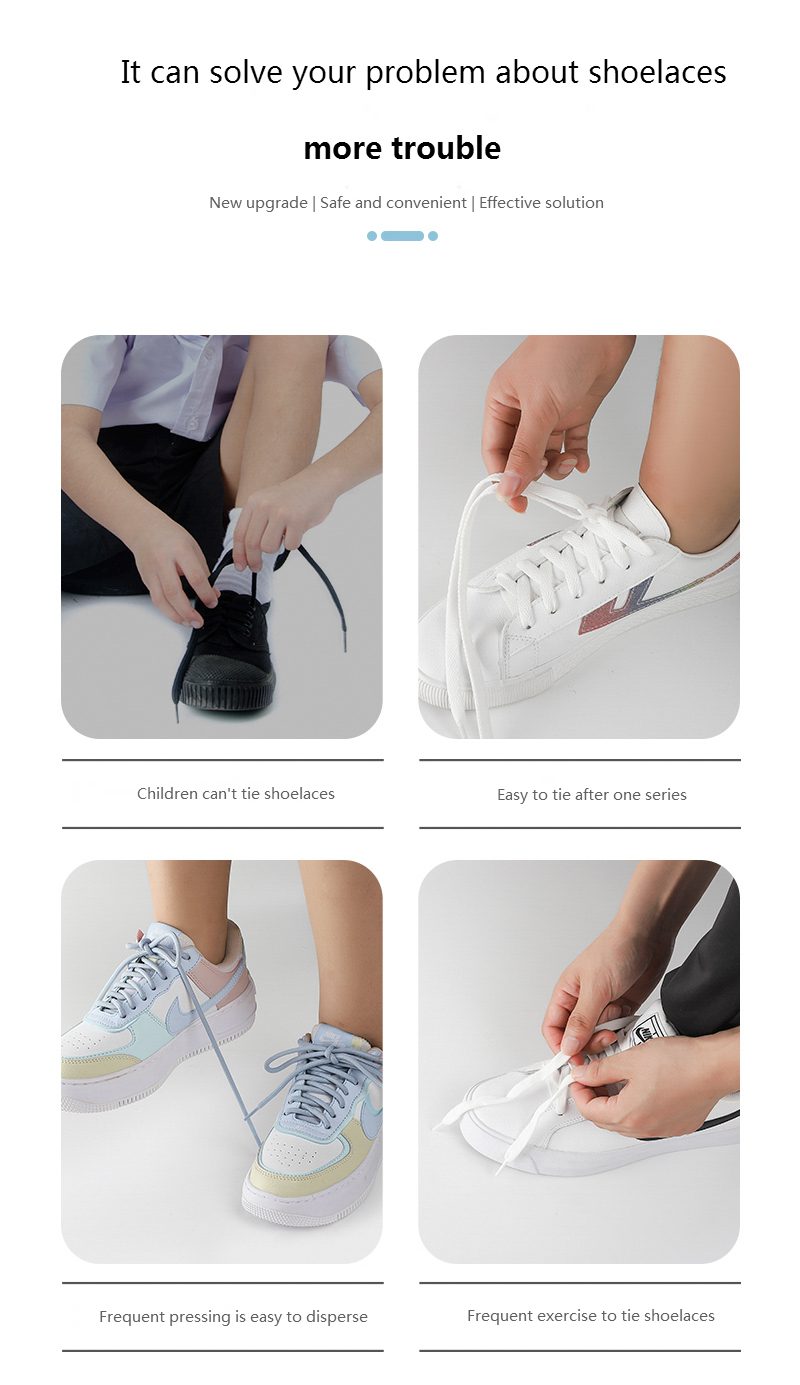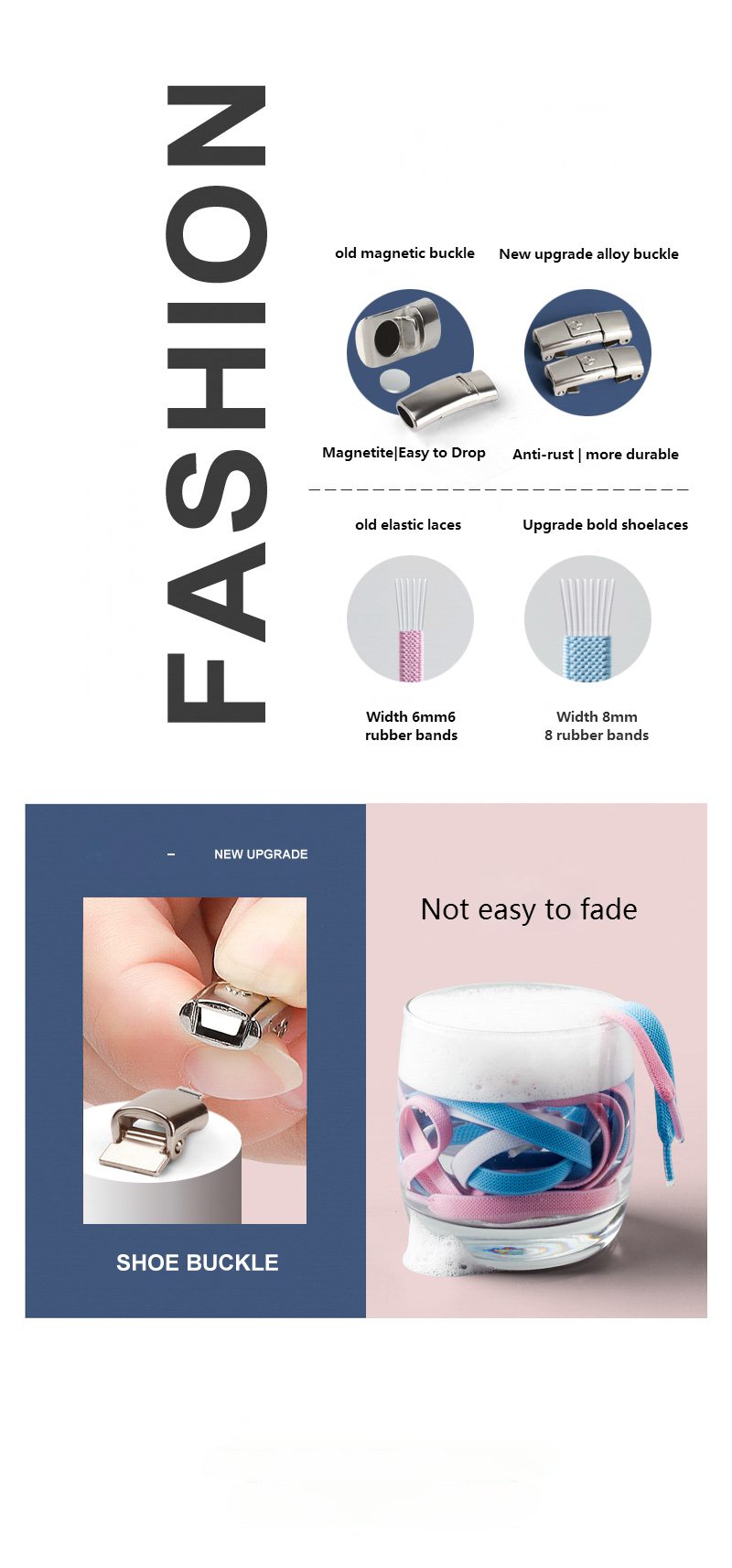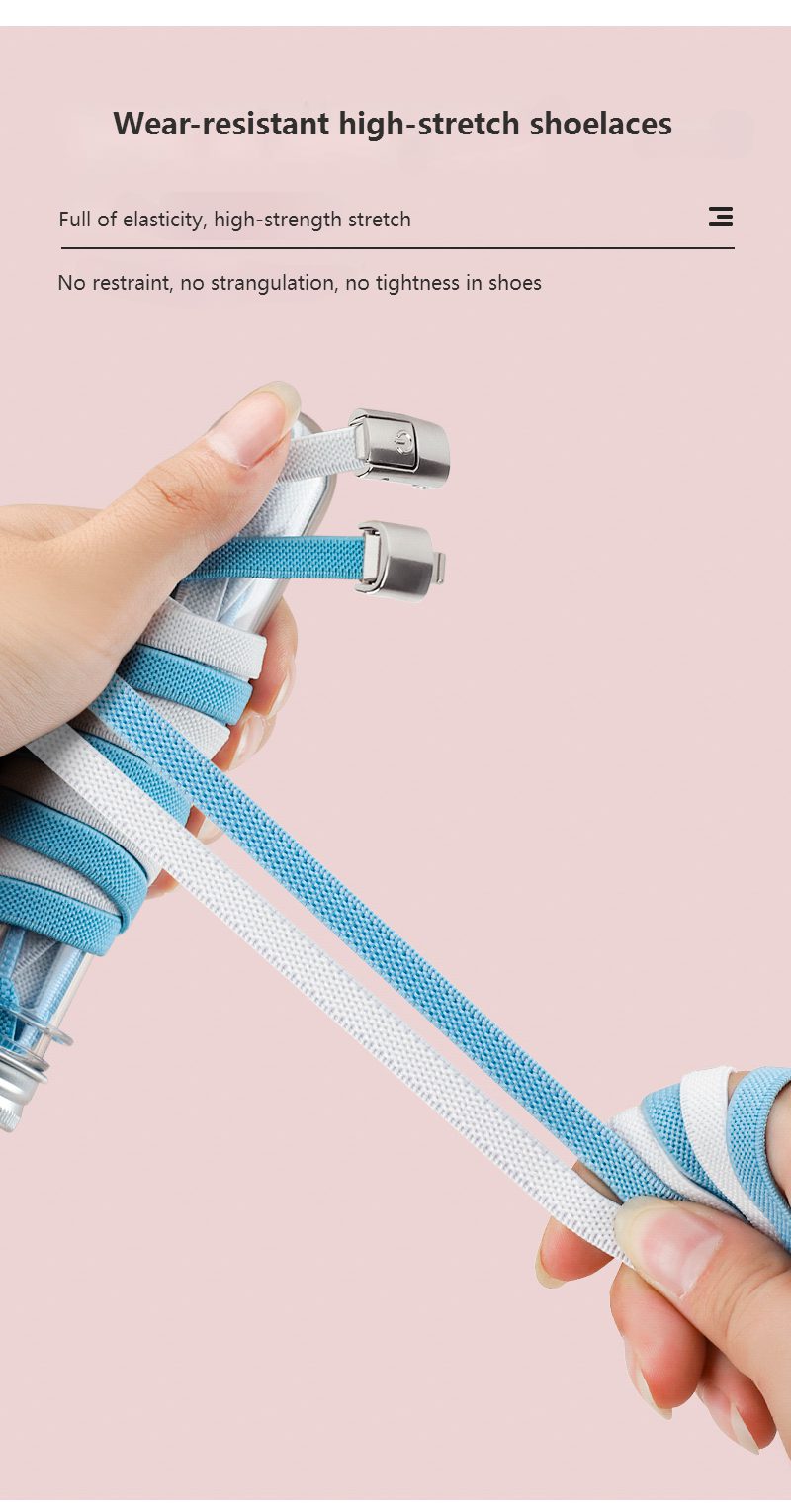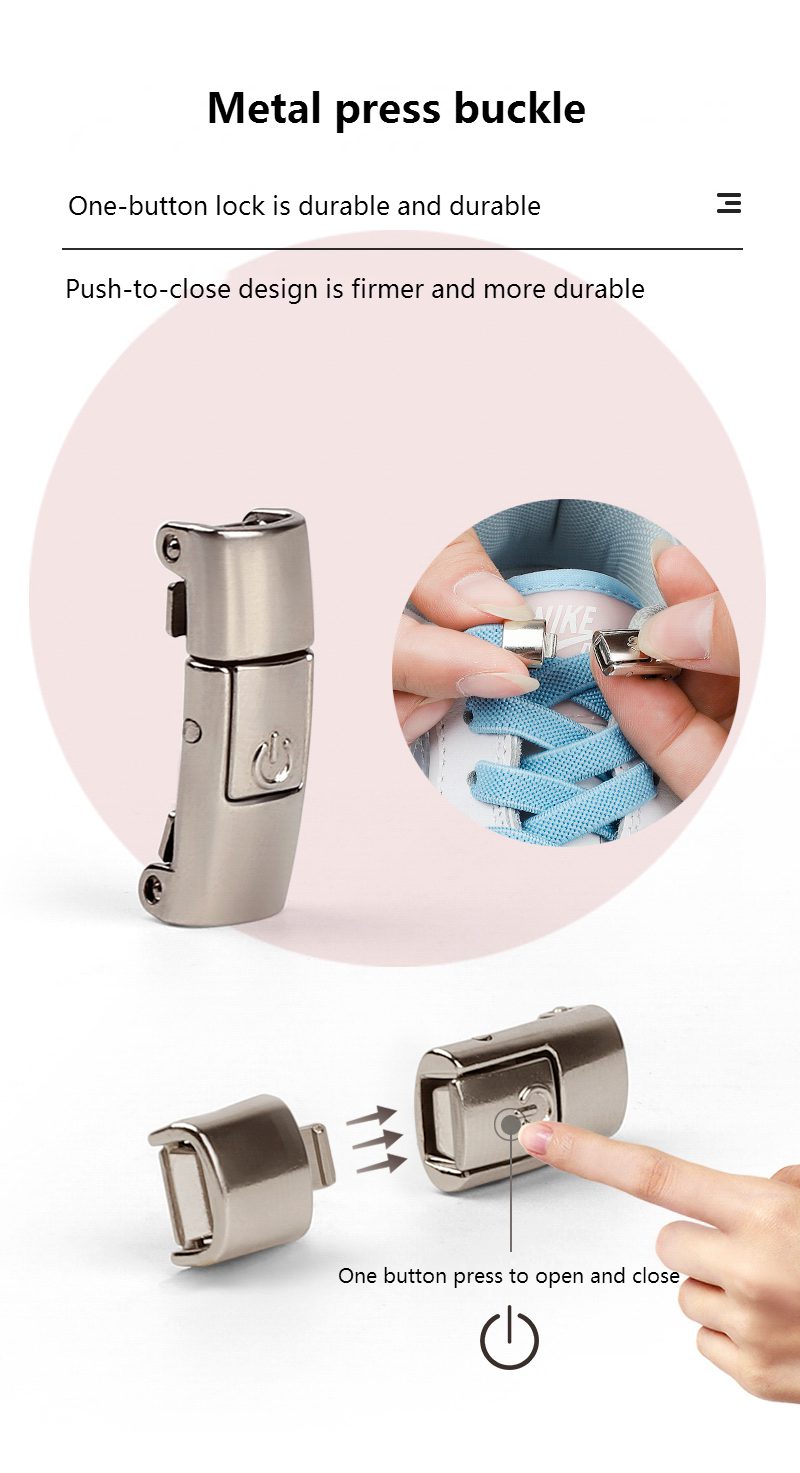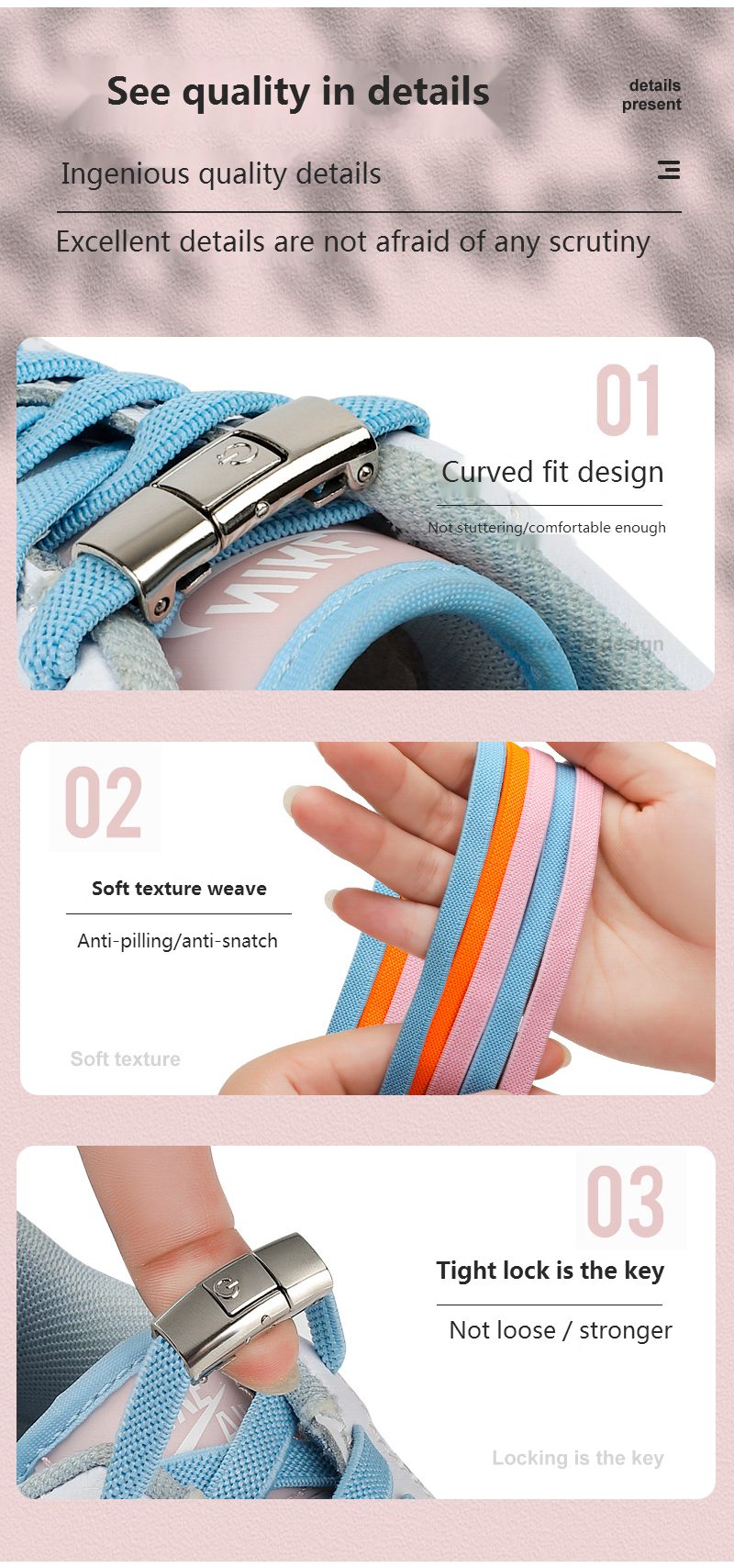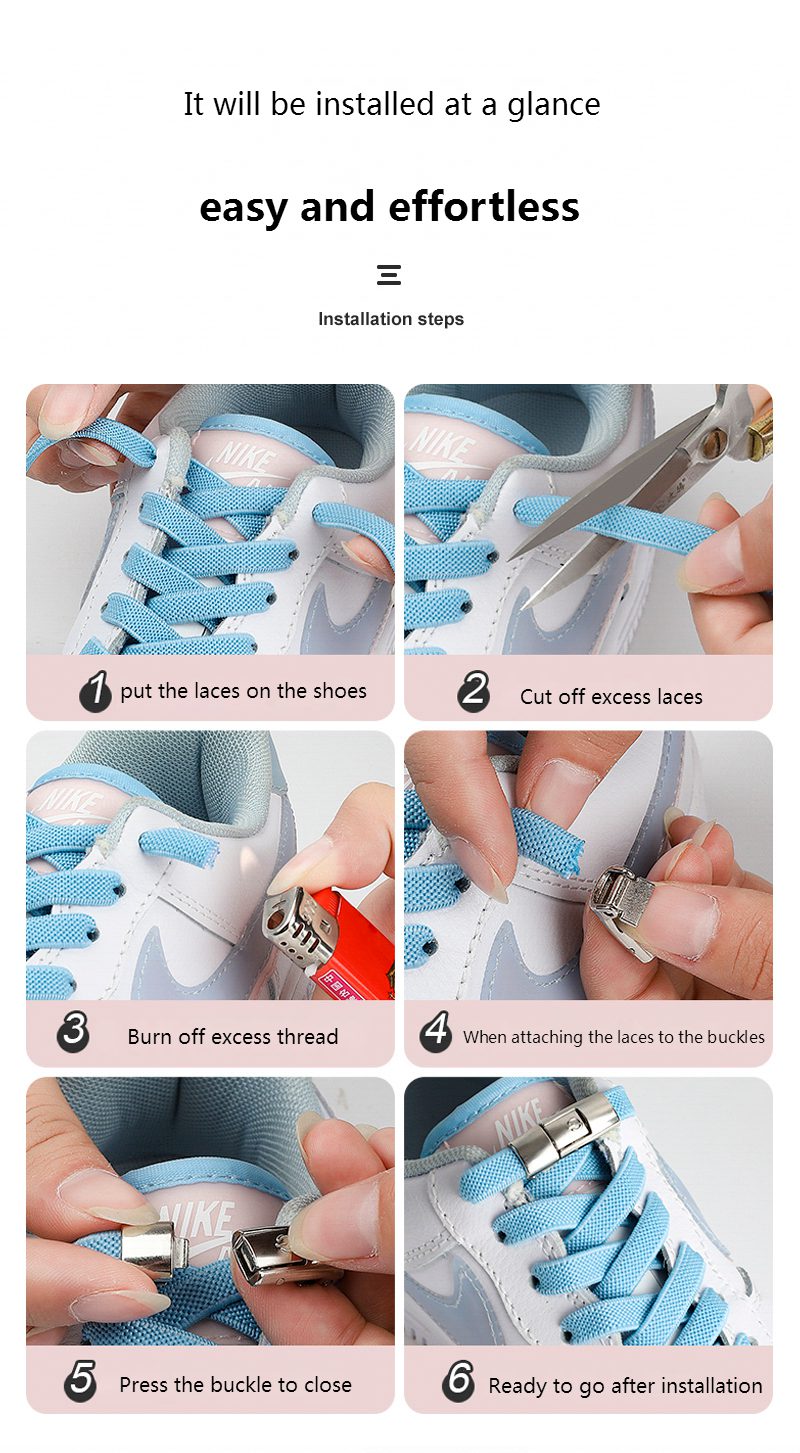 The Rise of No-Tie Shoe Laces
In the world of footwear, convenience and style are evolving hand in hand. The emergence of no-tie shoe laces has marked a significant shift in how we approach footwear. With the innovation of press lock elastic laces, the days of traditional shoelaces are slowly becoming a thing of the past. This article delves into the world of no-tie shoe laces, particularly focusing on the 8MM widened flat shoelaces designed for both kids and adults.
The Rise of No-Tie Shoe Laces
A New Era of Footwear
Traditional shoelaces have been a staple for centuries, but they come with their fair share of challenges. From constantly retying them to the risk of tripping over loose ends, these laces have long needed an upgrade. Enter no-tie shoe laces, a revolutionary concept that promises convenience, comfort, and style all in one.
The Magic of Press Lock Technology
Press lock elastic laces introduce a new level of simplicity. The technology involves a one-time setup where laces are adjusted to fit individual shoe sizes. Once set, the press lock mechanism secures the laces in place, eliminating the need for tying and untying. This not only saves time but also ensures a snug fit every time you slip on your shoes.
The Marvelous 8MM Widened Flat Shoelaces
A Blend of Style and Function
The 8MM widened flat shoelaces take the no-tie concept a step further. Not only do they offer the convenience of press lock technology, but they also add a touch of style to your footwear. These laces are designed to be wider than standard laces, creating an eye-catching look that complements a variety of shoe styles.
Elasticity for All Ages
One of the standout features of these laces is their elasticity. This makes them suitable for both kids and adults. The elasticity ensures a comfortable fit while allowing for natural movement. Whether you're running errands, hitting the gym, or enjoying a casual stroll, these laces stay in place without causing discomfort.
Embracing the No-Tie Lifestyle
Simplifying Your Routine
The beauty of no-tie shoe laces lies in their ability to simplify your daily routine. Imagine effortlessly slipping into your favorite shoes without the hassle of bending down to tie laces. With press lock elastic laces, you can start your day on the right foot—literally—without the annoyance of repeatedly adjusting laces.
Accessibility and Inclusivity
No-tie laces are a game-changer for individuals with mobility issues. Tying traditional laces can be challenging or even impossible for some. Press lock elastic laces promote inclusivity, allowing everyone to enjoy comfortable and stylish footwear without any limitations.
Conclusion
The advent of no-tie shoe laces has ushered in a new era of footwear convenience. With press lock technology and the innovative 8MM widened flat design, these laces combine functionality and style seamlessly. Embrace the no-tie lifestyle and say goodbye to the age-old struggle of tangled laces and untimely knots.
FAQs About No-Tie Shoe Laces
Q: How do press lock elastic laces work?

A: Press lock elastic laces are set up once to fit your shoe size, and the press lock mechanism secures them in place without the need for tying.

Q: Can these laces be used with any type of shoes?

A: Yes, the versatility of these laces allows them to be used with sneakers, athletic shoes, casual shoes, and more.

Q: Are the 8MM widened flat laces suitable for sports activities?

A: Absolutely, the elasticity and secure fit make them ideal for various physical activities.

Q: How durable are these laces?

A: These laces are designed to withstand everyday wear and tear, ensuring long-lasting durability.
FREE Shipping
Order Now to Avail Free Shipping Offer..!!