Pattern: 

SLIM

Yarn Thickness: 

Fine yarn

Percentage of Material: 

81%-90%

Season: 

Autumn/Winter

Thickness: 

STANDARD

Model Number: 

MY465 Turtle Neck Winter Sweater

Place Of Origin: 

China (Mainland)

Closure Type: 

None

Pattern Type: 

Solid

Gender: 

WOMEN

Sleeve Length(cm): 

Full

Style: 

Casual

Decoration: 

NONE

Material: 

Polyester, Acrylic, Cotton

Sleeve Style: 

Regular

Collar: 

Turtleneck

Clothing Length: 

Regular

Material Composition: 

knitted

Brand Name: 

PPLMHU

Elasticity: 

High Stretch

Fit Type: 

Slim

Origin: 

Mainland China

CN: 

Hunan

fall-winter Turtle Neck Winter Sweater:

Women's Elegant Thick slim Female Knitted Pullover

Lose Basic Knitwear Jumper:

all match knitted Tops 2023 New

Korean long sleeve knitwear jersey: 

slim-bottomed sueter feminino

plus velvet fashion chic knit jumper: 

vintage soft knitted sweaters

thicken velvet lined warm sweaters: 

classic solid add velvet pulls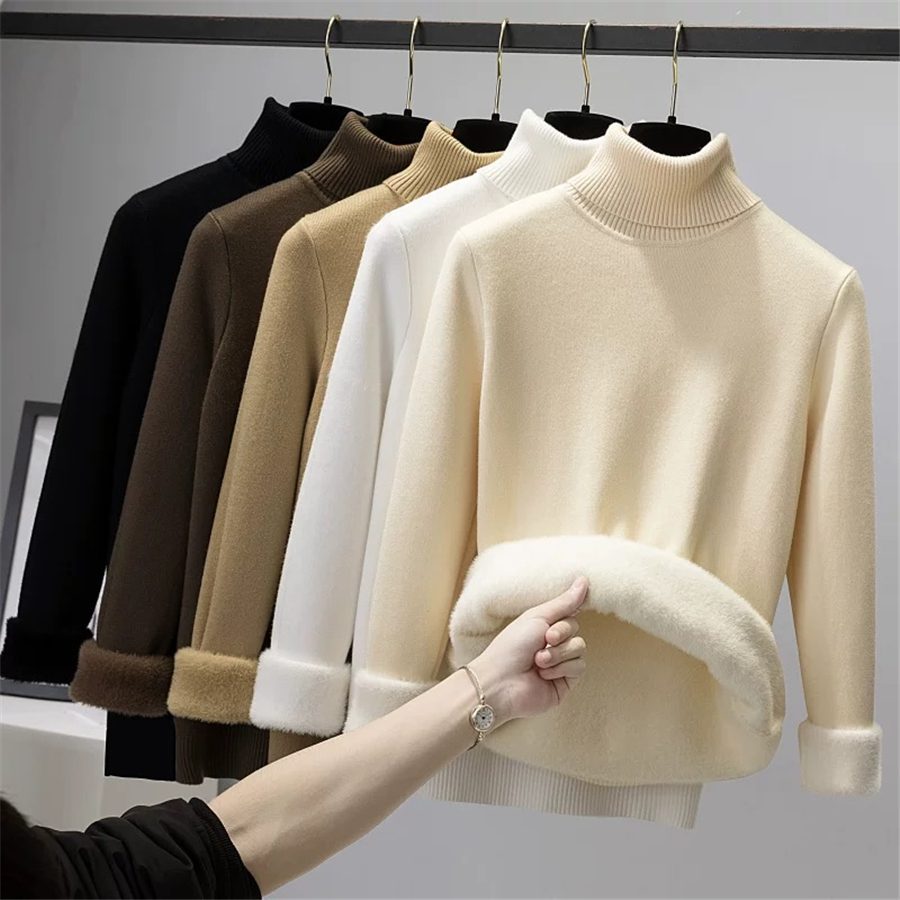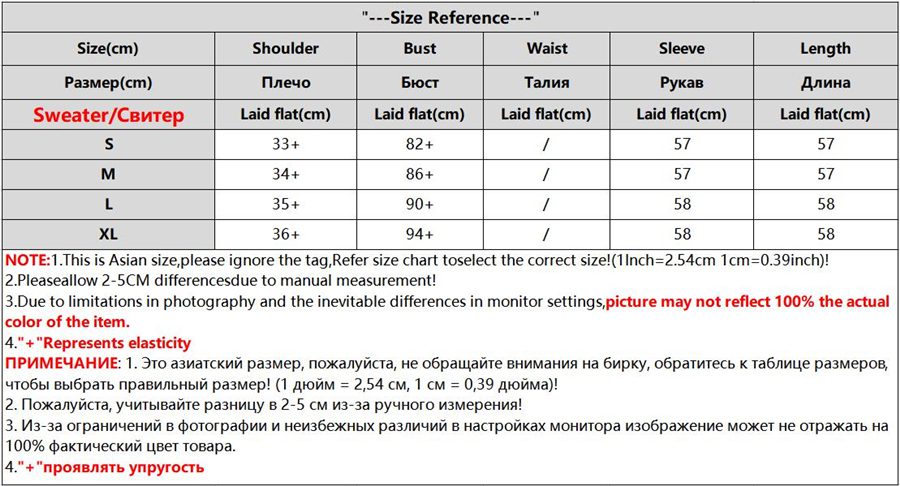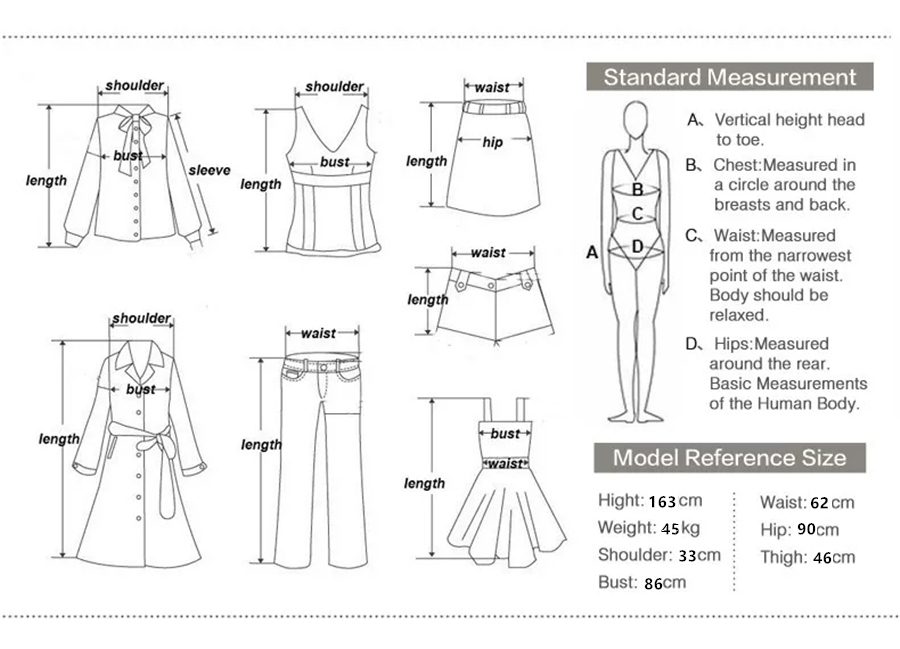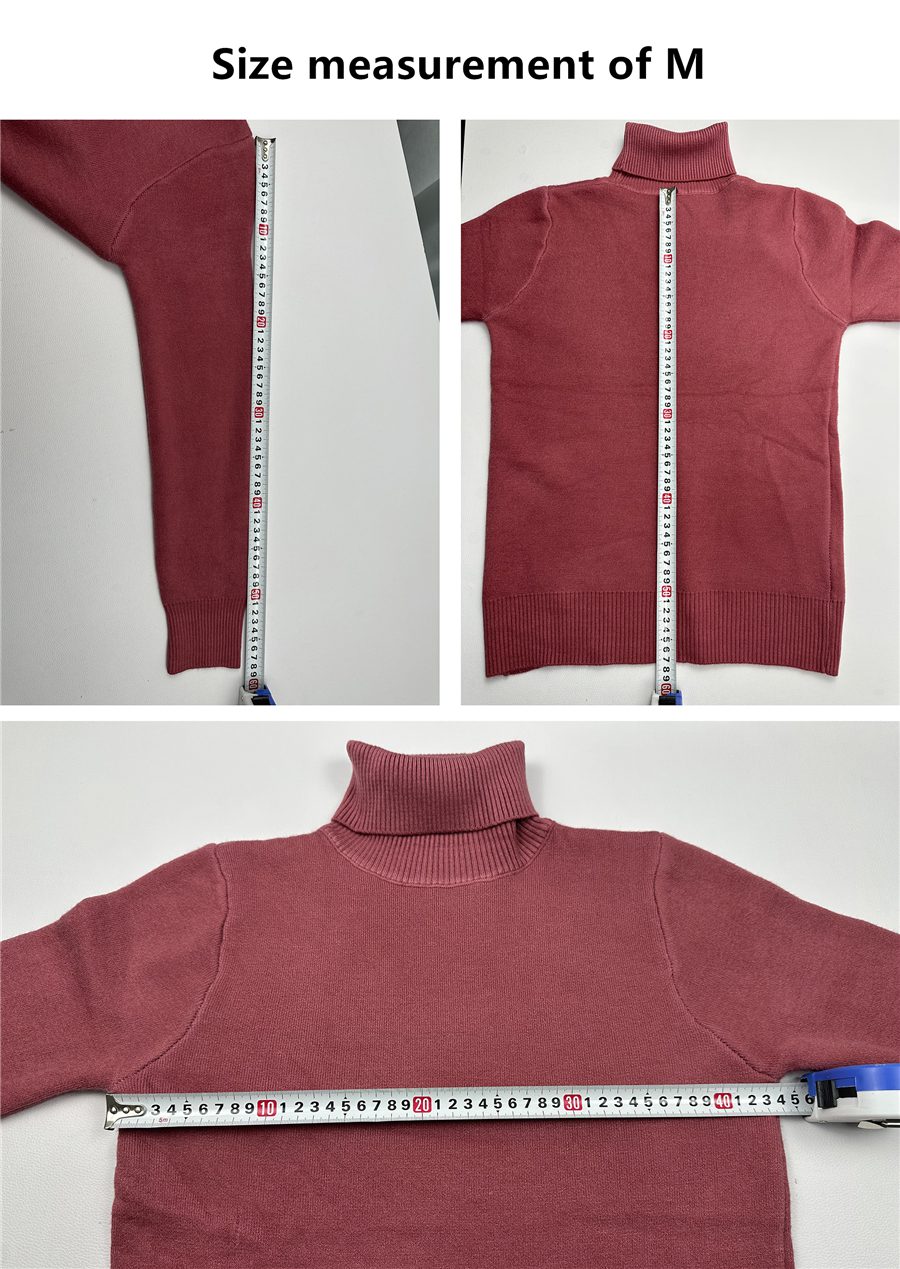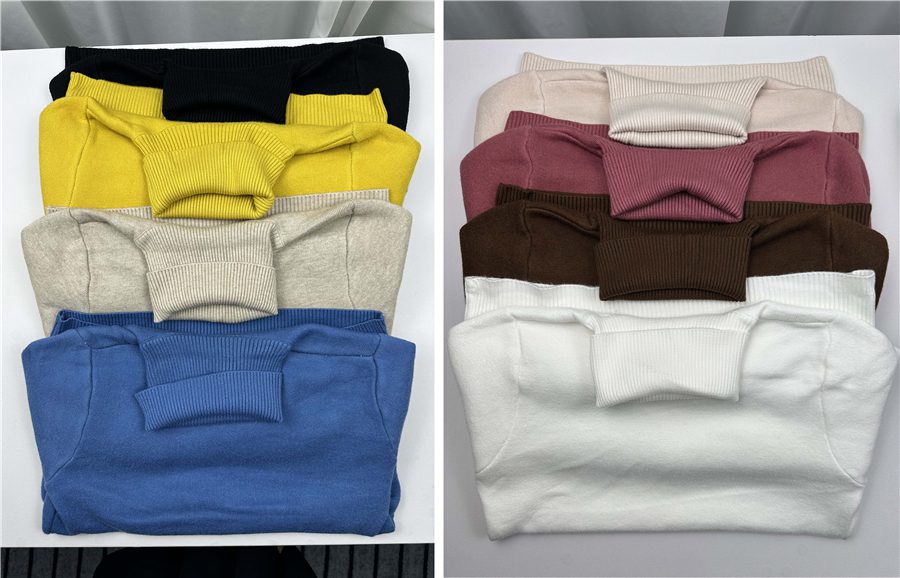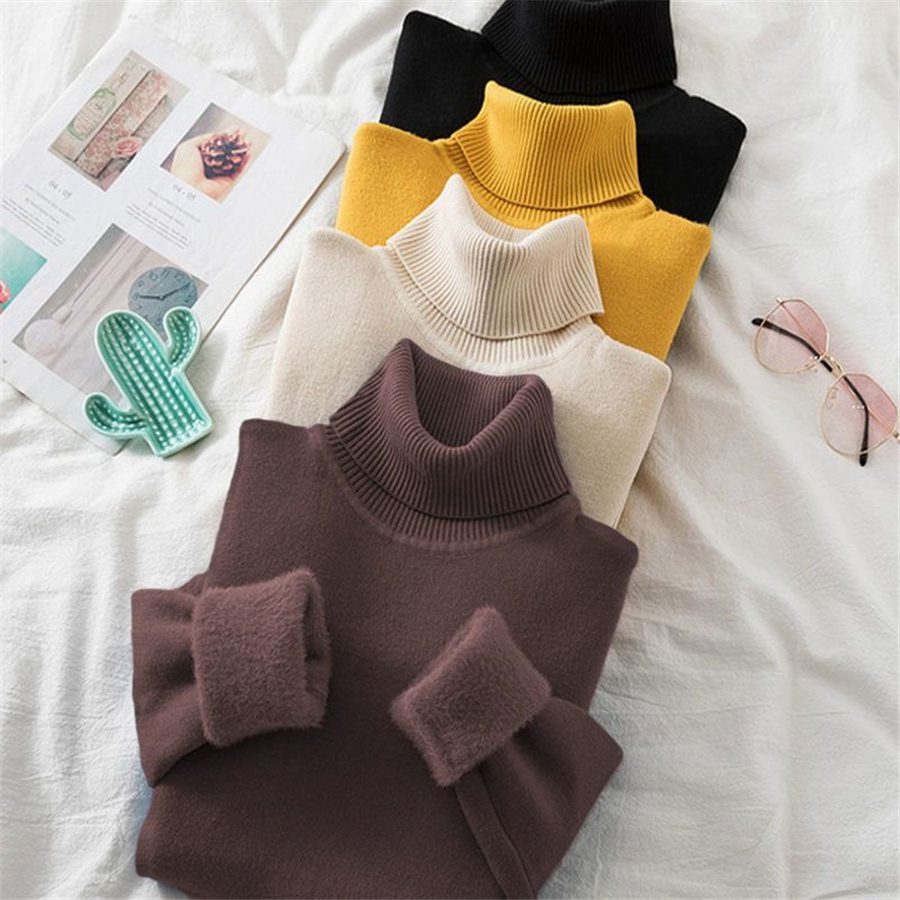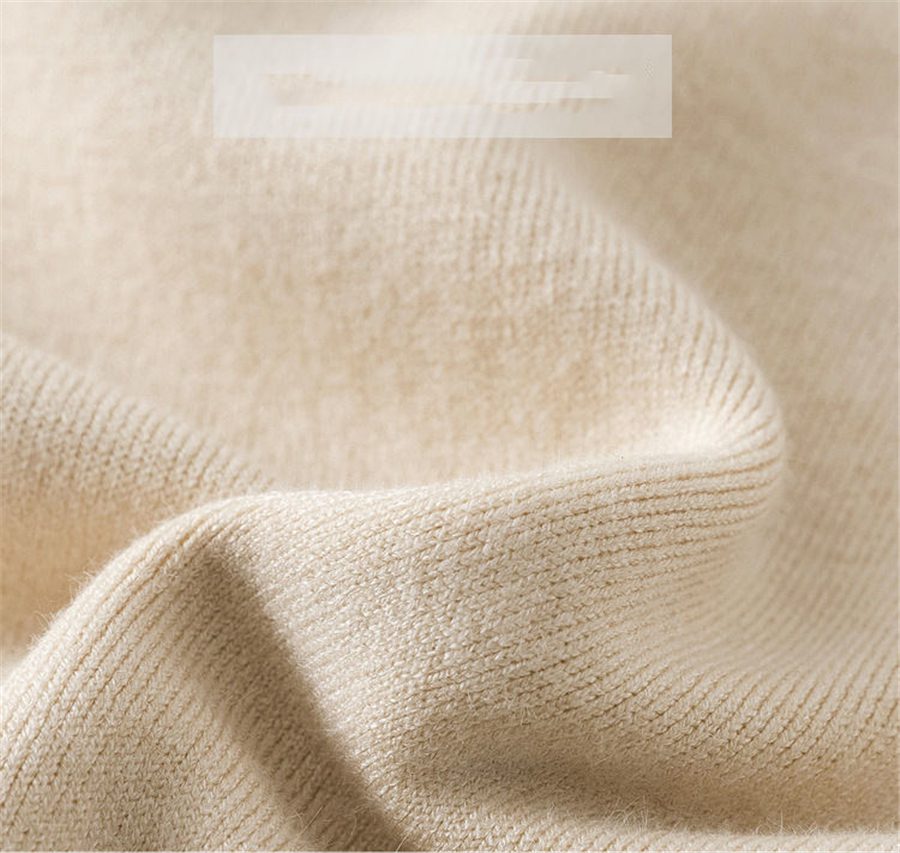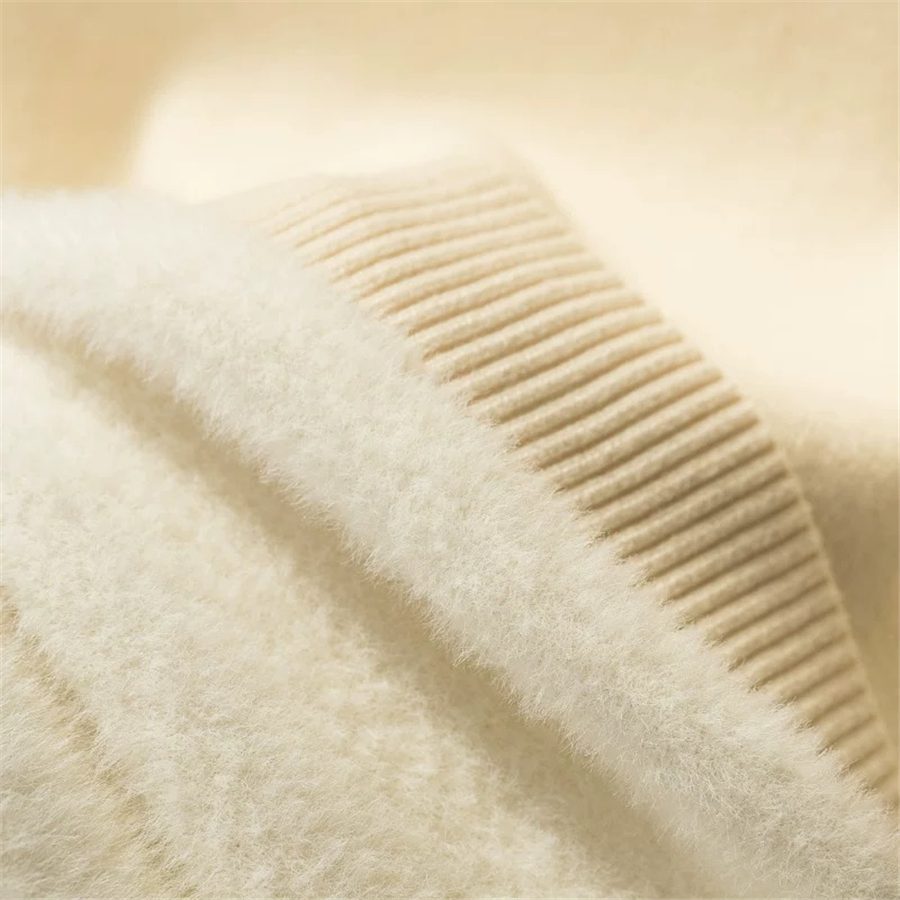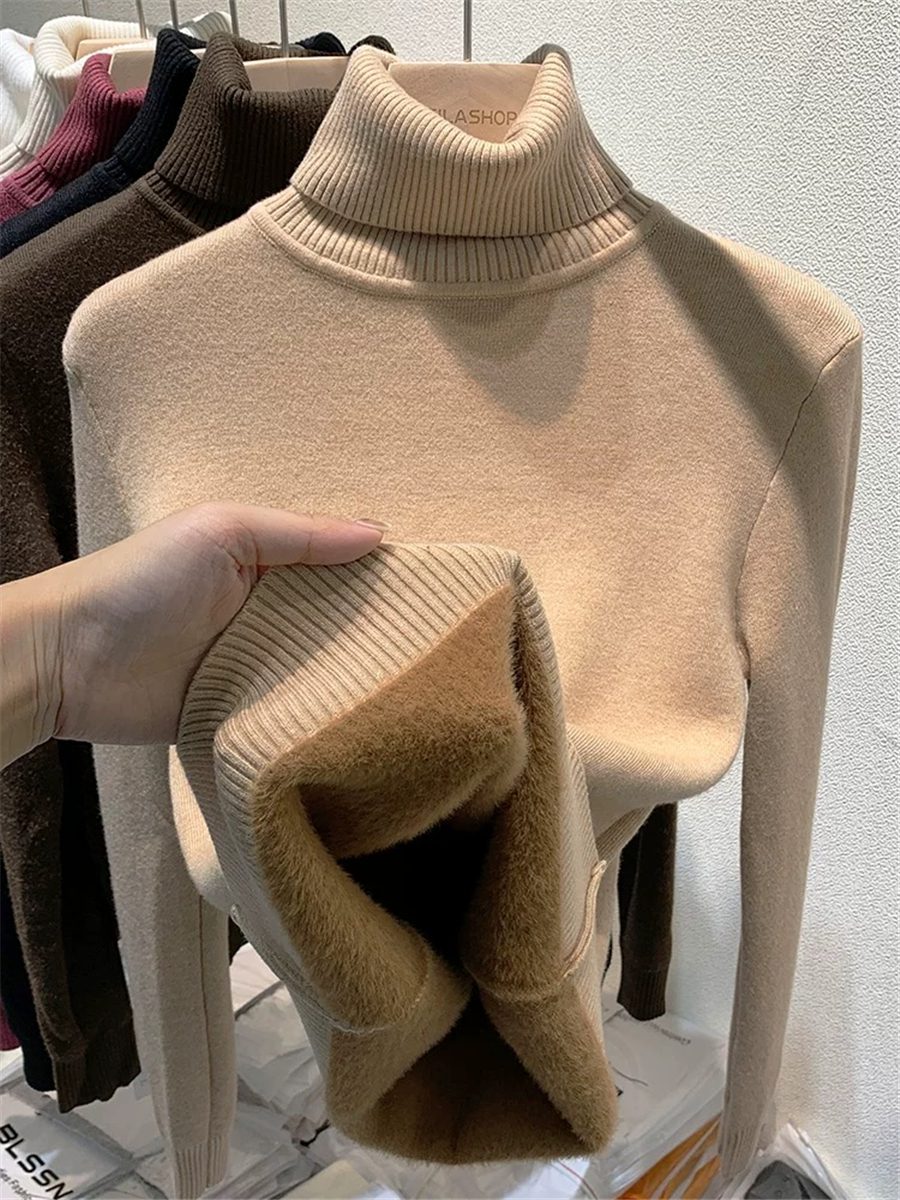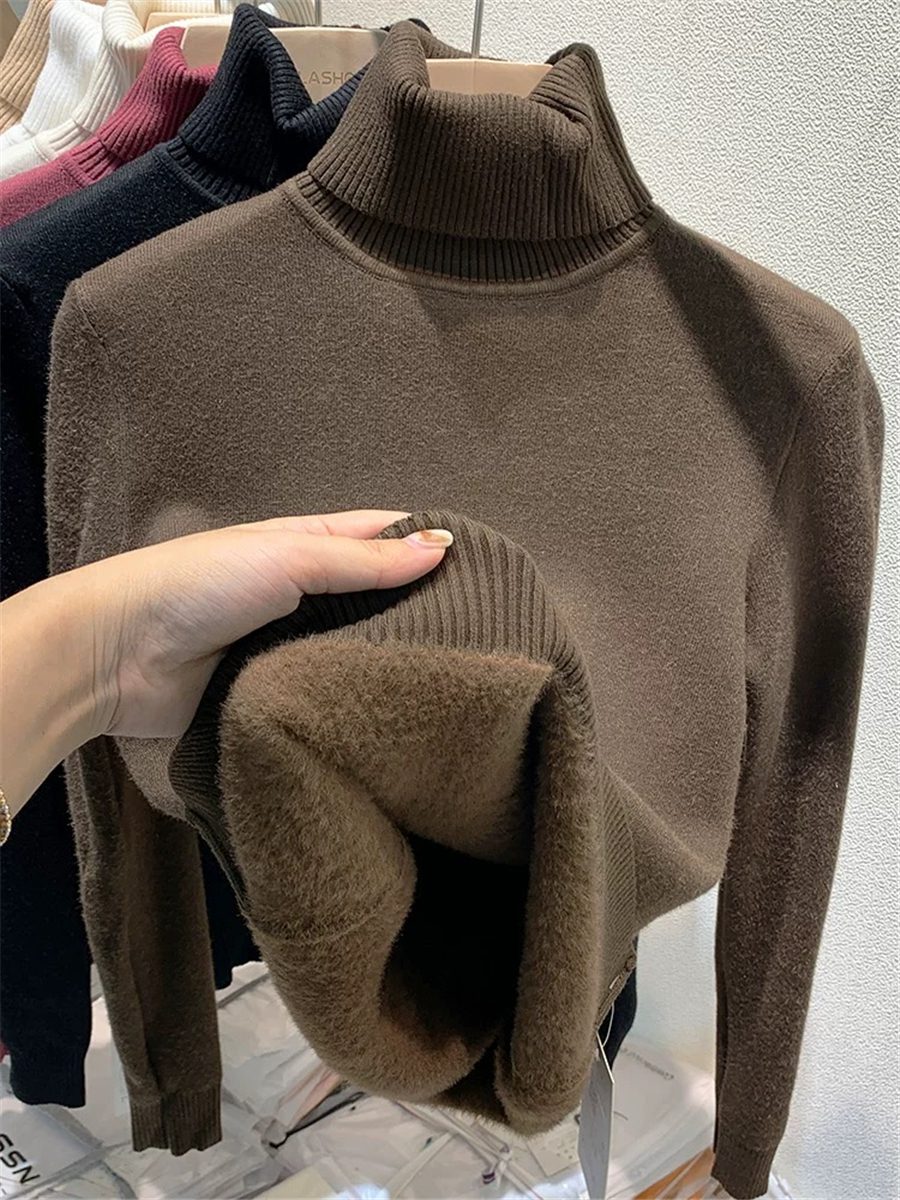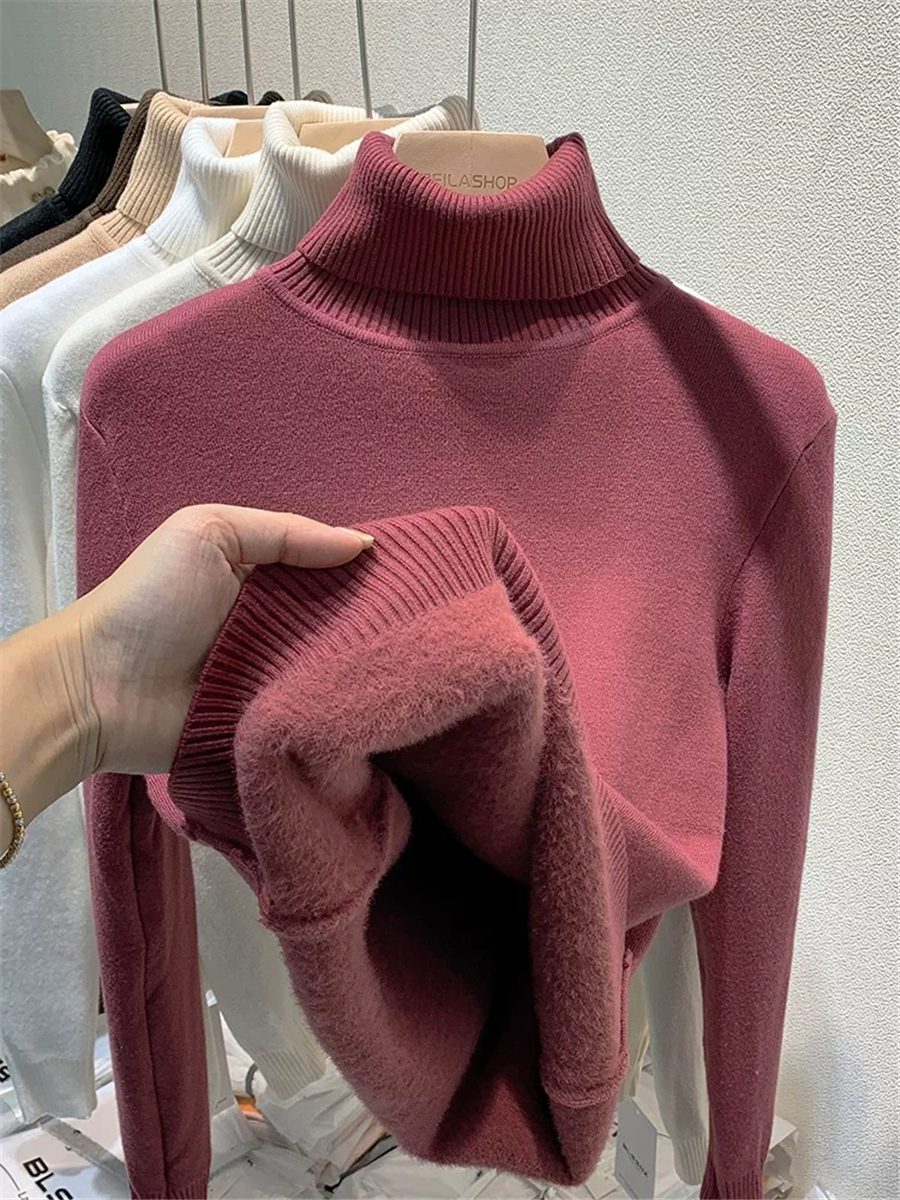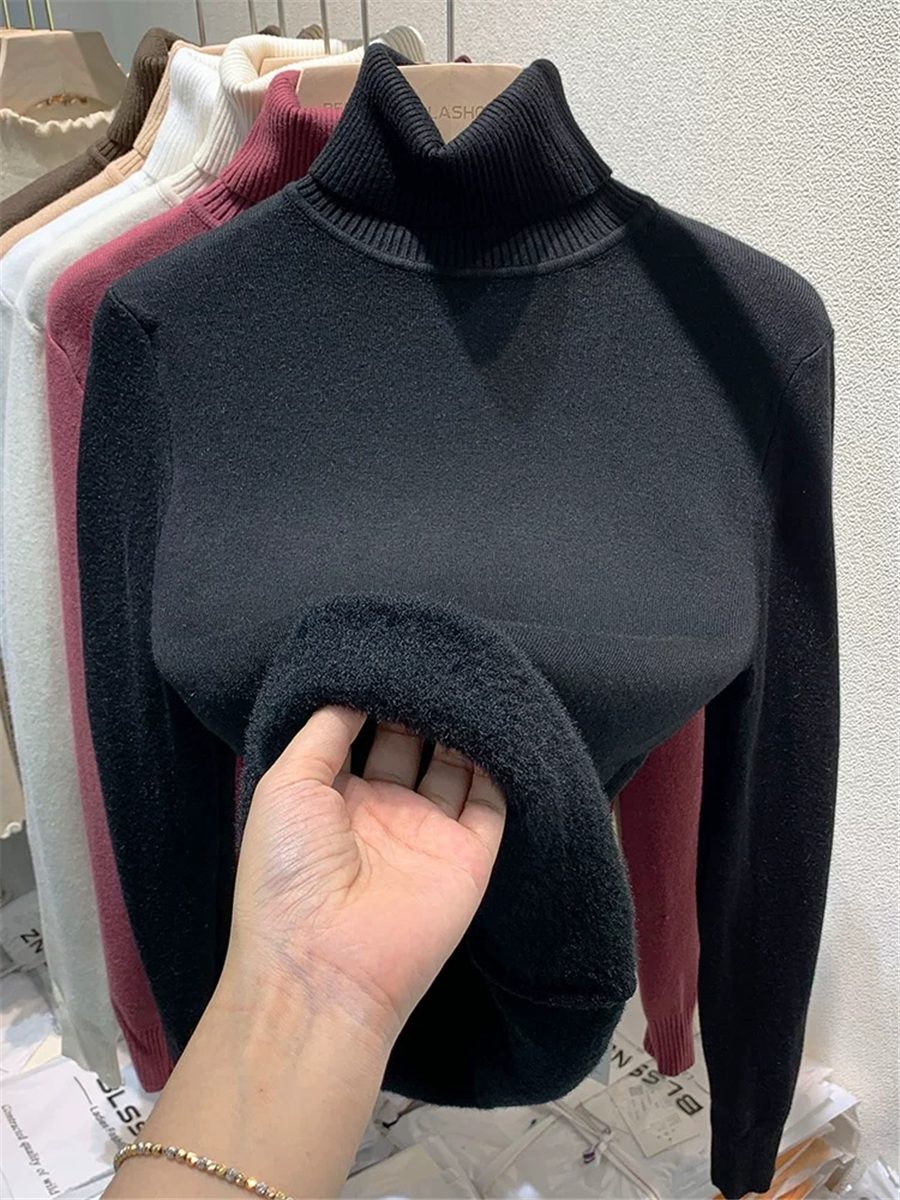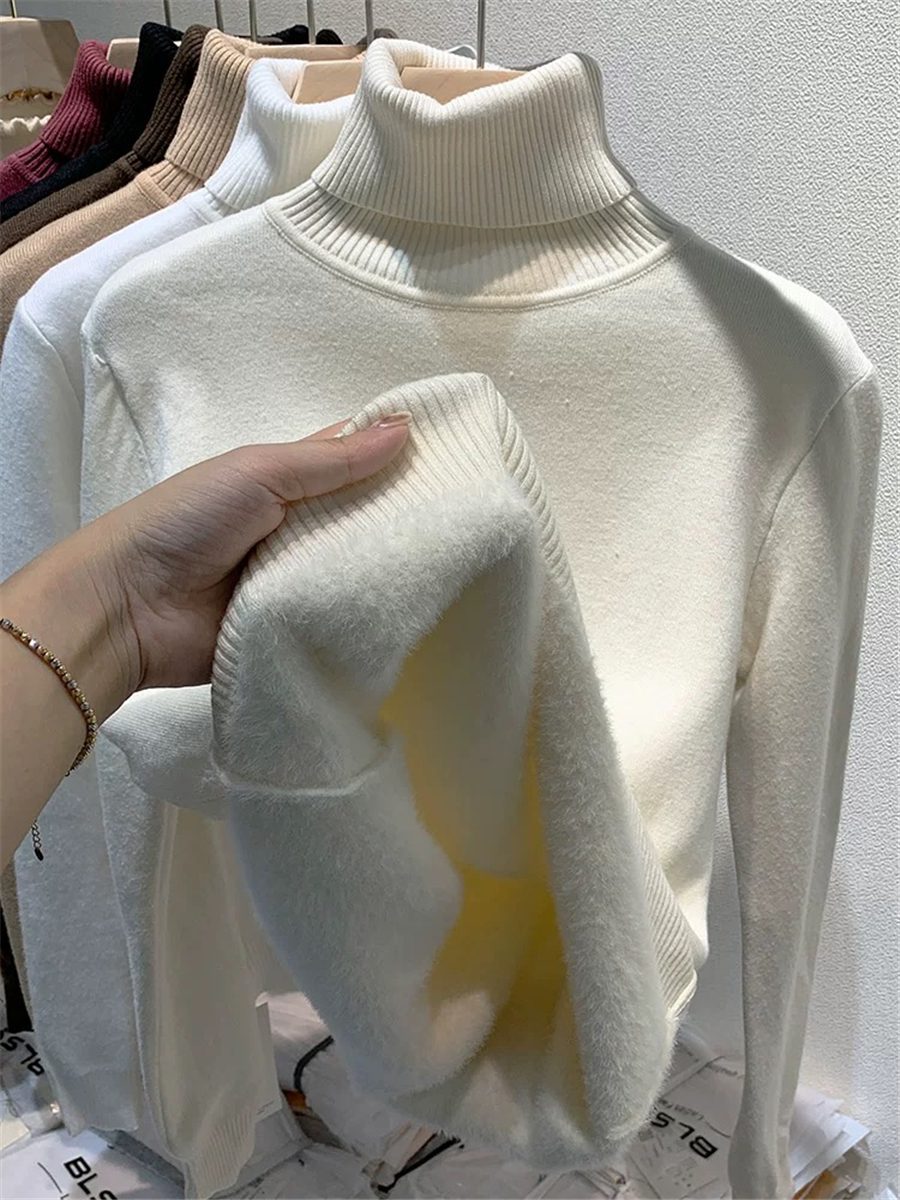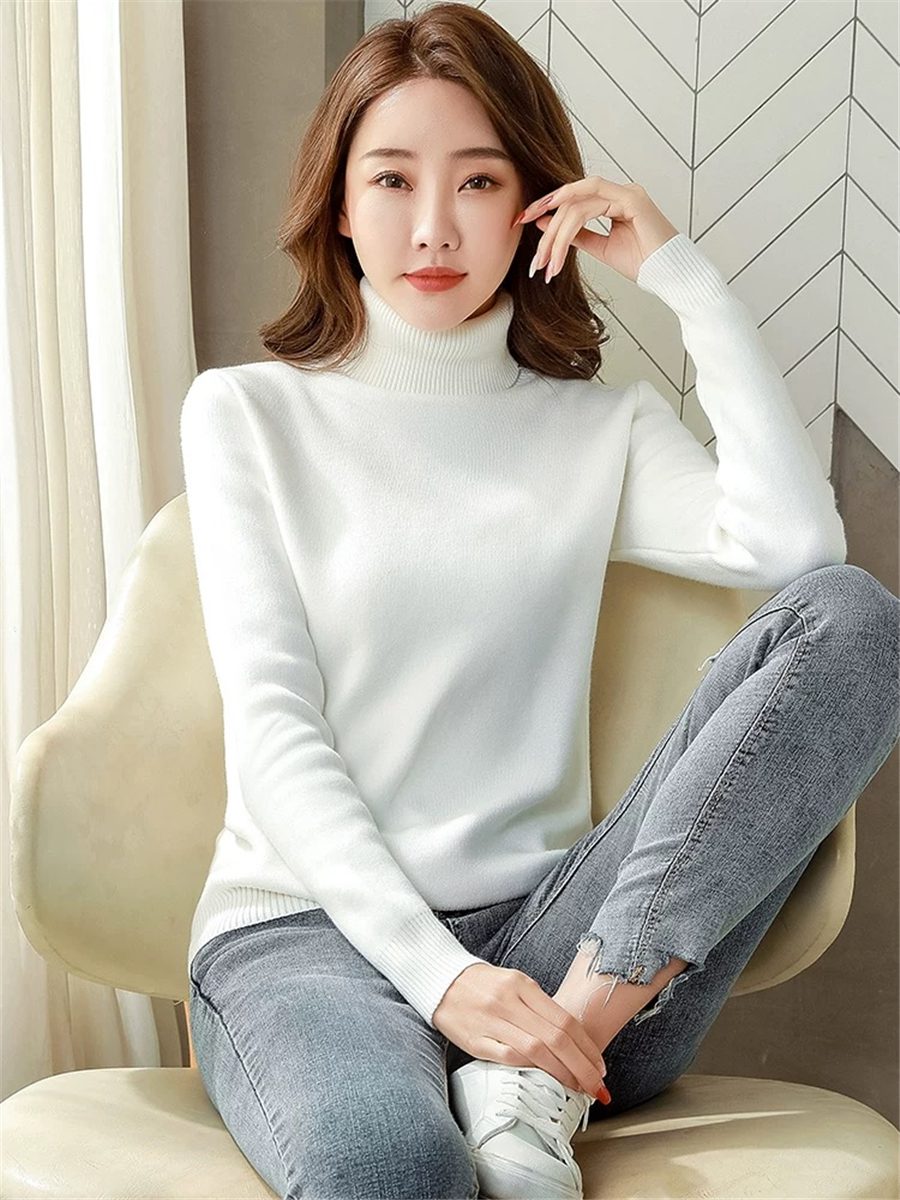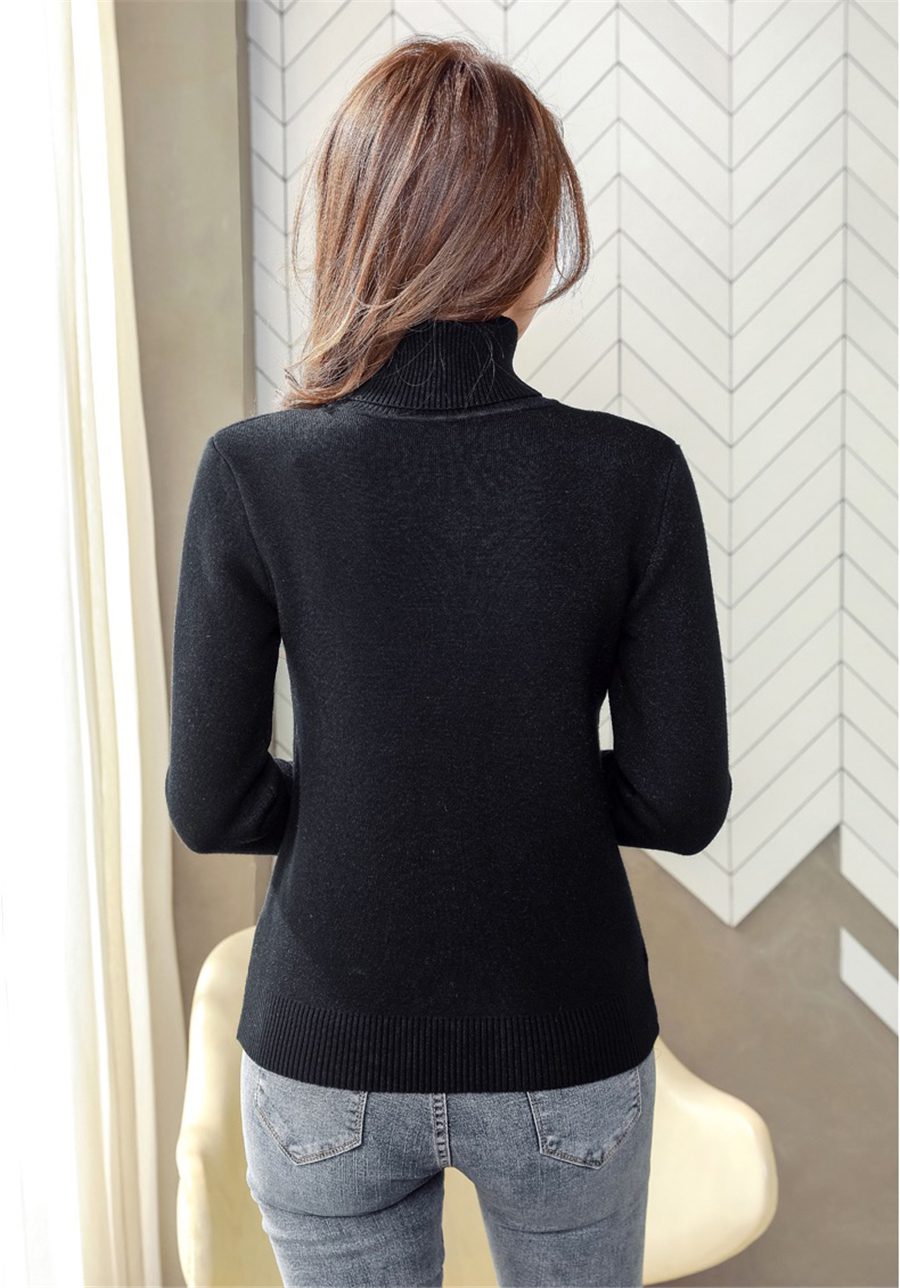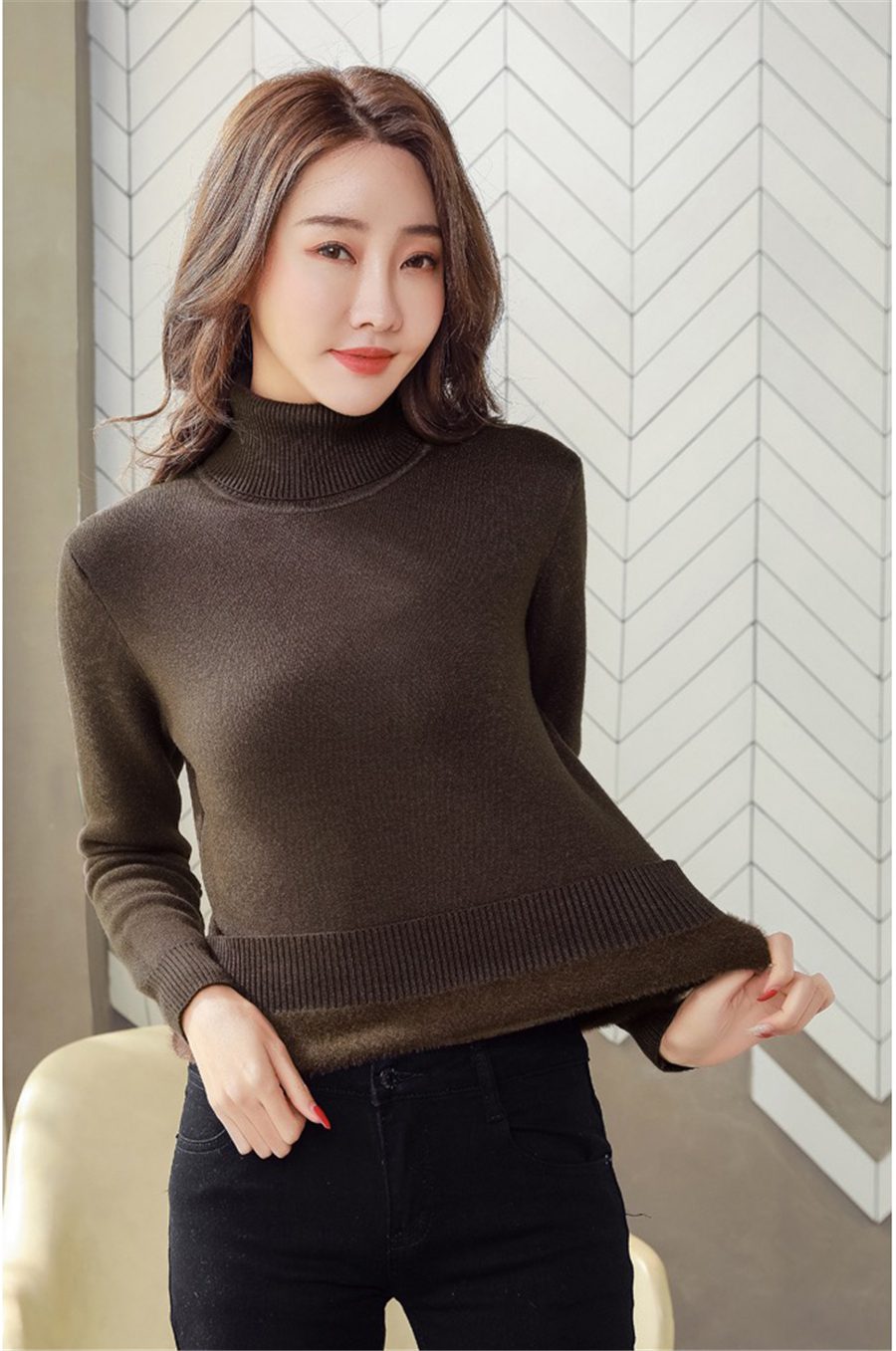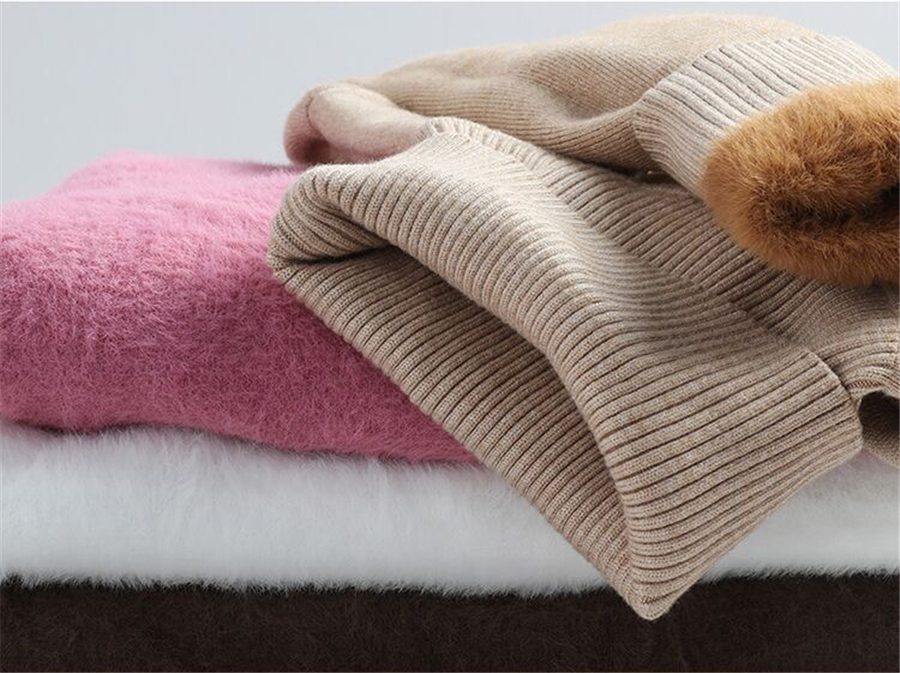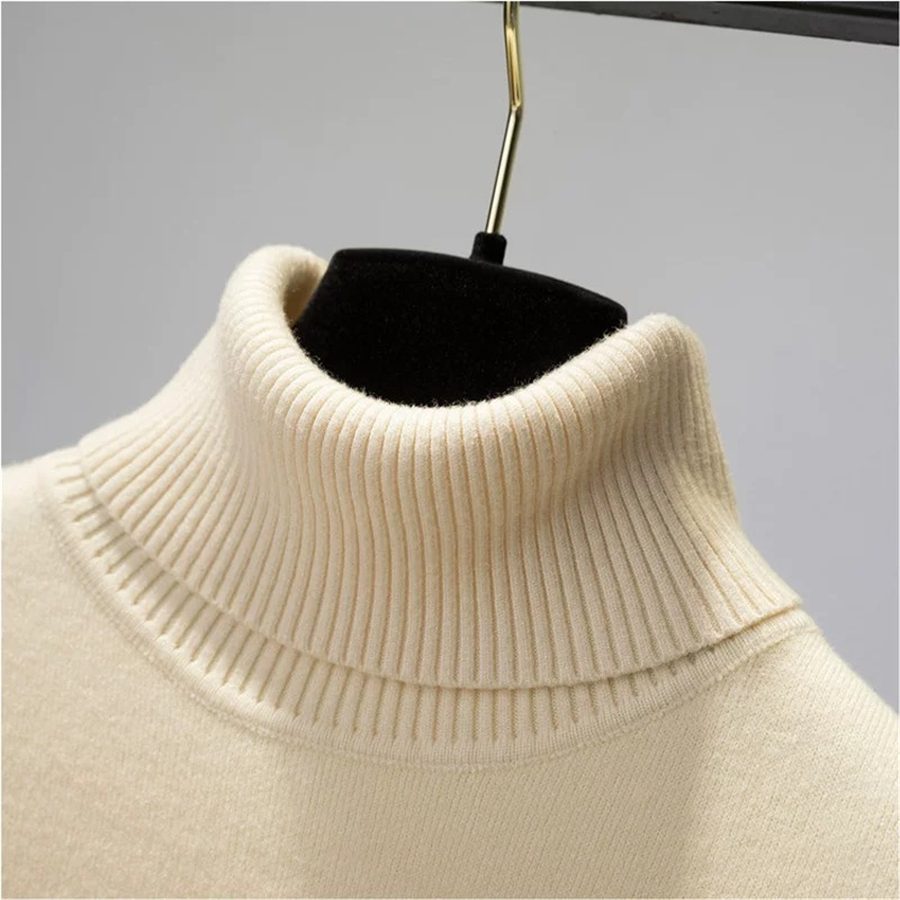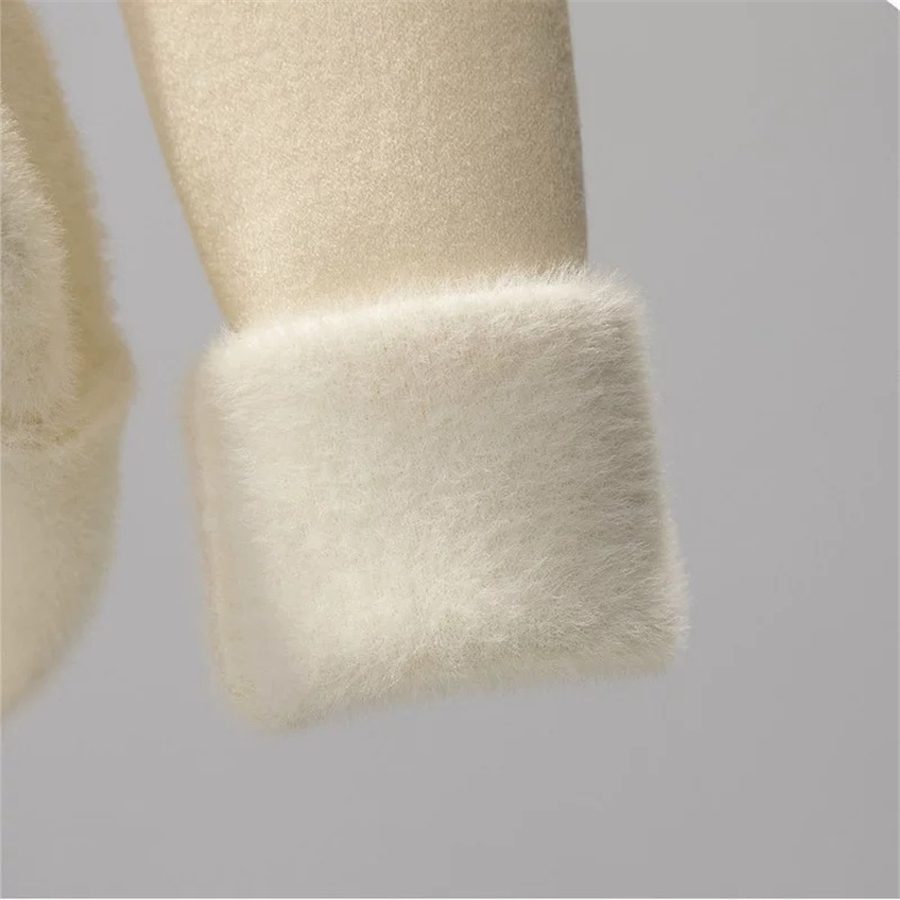 Turtleneck Top for Women
As the chilly winds of winter approach, there's nothing quite like wrapping yourself in a warm, comfortable sweater that exudes both style and coziness. Introducing the latest fashion sensation that promises to keep you snug while elevating your winter wardrobe – the New Turtleneck Winter Sweater for Women. Crafted with care and designed to perfection, this sweater is a must-have addition to your collection. Its unique feature of being velvet-lined and knitted ensures you stay warm without compromising on style. Read on to discover why the Velvet Lined Knitted Winter Sweater is the perfect choice for the fashion-conscious woman.
Women's Velvet Lined Knitted Jumper
At the heart of the Jumper Winter Sweater's allure lies its distinctive feature. This new Jummper is crafted with the finest velvet fabric, this jumper offers a luxurious and soft touch, keeping you warm and stylish during the chilly season. Imagine being cocooned in a gentle embrace of plush velvet, while the intricate knitted pattern creates a beautiful visual texture. The fusion of these two elements results in an unparalleled level of comfort and style, setting this sweater a class apart. The velvet lining not only ensures a soft touch against your skin but also acts as an extra layer of insulation, effectively keeping the winter chill at bay.
Chic and Versatile Turtleneck
The turtleneck design of this winter sweater adds an air of elegance and sophistication to your overall look. The high neckline not only provides warmth to the sensitive neck area but also allows for versatile styling options. You can wear it folded down for a relaxed and casual vibe, or pull it up for a chic and polished appearance. Whether you're heading to the office or meeting friends for a coffee, the turtleneck detail adds a touch of refinement to any outfit.
Knitted Artistry
The meticulous knitted pattern of the Turtleneck Winter Sweater Women's Top is a testament to the craftsmanship and attention to detail that goes into its creation. Each stitch is carefully placed to create a visually appealing texture that enhances the overall aesthetic. The knitted construction adds depth and dimension to the sweater, ensuring that you not only feel cozy but also exude an air of effortless sophistication.
Effortless Style
One of the standout features of this winter sweater is its versatility in styling. The Turtleneck Jumper for  Winter seamlessly transitions from day to night, adapting effortlessly to various occasions. Pair it with your favorite jeans and boots for a casual daytime look, or team it with a skirt and heels for a night out. Layer it under a coat or jacket for extra warmth during outdoor activities, or wear it on its own for a statement-making ensemble.
Available in Various Colors and Sizes
We understand that individual preferences vary, which is why we offer the Turtleneck Jumper Women's Top in a range of colors to suit your taste. From classic neutrals to bold jewel tones, you're sure to find the perfect hue for you. Additionally, the sweater comes in various sizes, catering to all body types and ensuring a comfortable fit for everyone.
Shop at ImportsEZ with FREE Shipping
In today's fast-paced world, shopping for winter essentials has never been easier. The Women's Turtleneck Jumper for Winter is now available for online sale, ensuring you can effortlessly browse, select, and order from the comfort of your home. Say goodbye to crowded malls and long checkout lines – a few clicks are all it takes to secure your very own Velvet Lined Knitted Winter Sweater.