Women Autumn Linen Lapel Shirt – Long Sleeve – Button Blouse and Loose Straight Pants Casual Suits – Two Pieces Set: A Vintage Fashion Must-Have
Waist: 

Mid Waist

Pant Style: 

Regular

Material Composition: 

Synthetic fiber

Release Date: 

Autumn 2022

Front Style: 

Flat

Fit Type: 

LOOSE

Fabric content: 

71% (inclusive) – 80% (inclusive)

Fabric Type: 

Cotton linen

Clothing Patterns: 

LOOSE

Season: 

All season

Age: 

SENIOR

Pant Length(cm): 

Full Length

Pattern Type: 

Solid

Clothing Length: 

Regular

Pant Closure Type: 

Elastic Waist

Sleeve Style: 

Regular

Collar: 

Turn-down Collar

Decoration: 

Pockets

Closure Type: 

Single Breasted

Model Number: 

SU039

Style: 

Casual

Sleeve Length(cm): 

Full

Material: 

Polyester

Gender: 

WOMEN

Brand Name: 

INSTYLISH

Elasticity: 

Slight Strech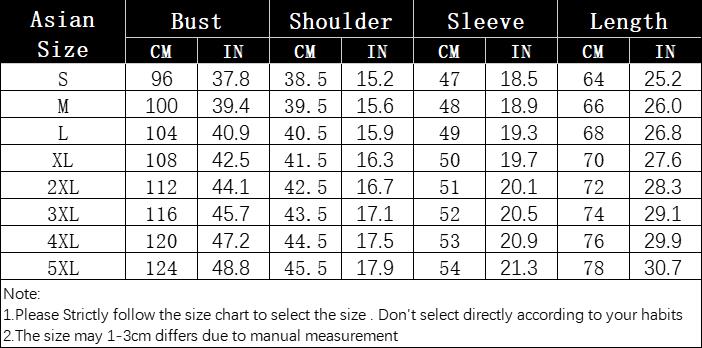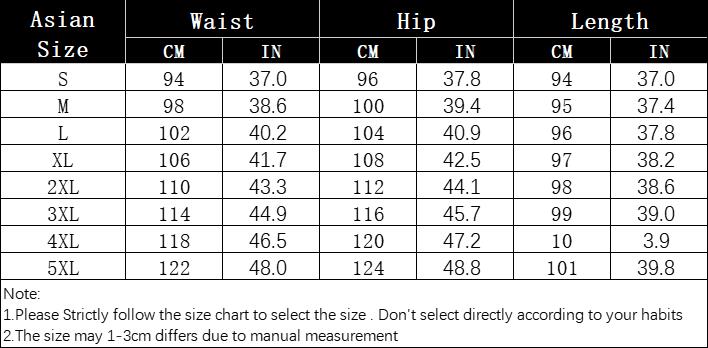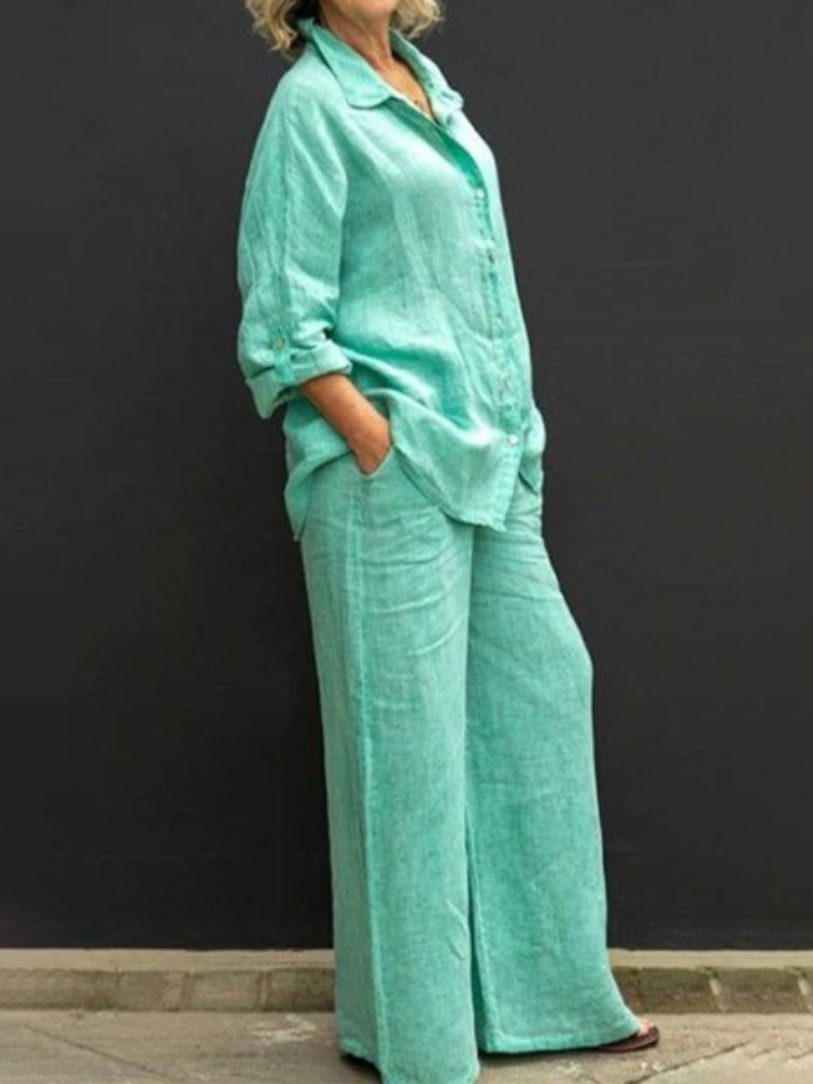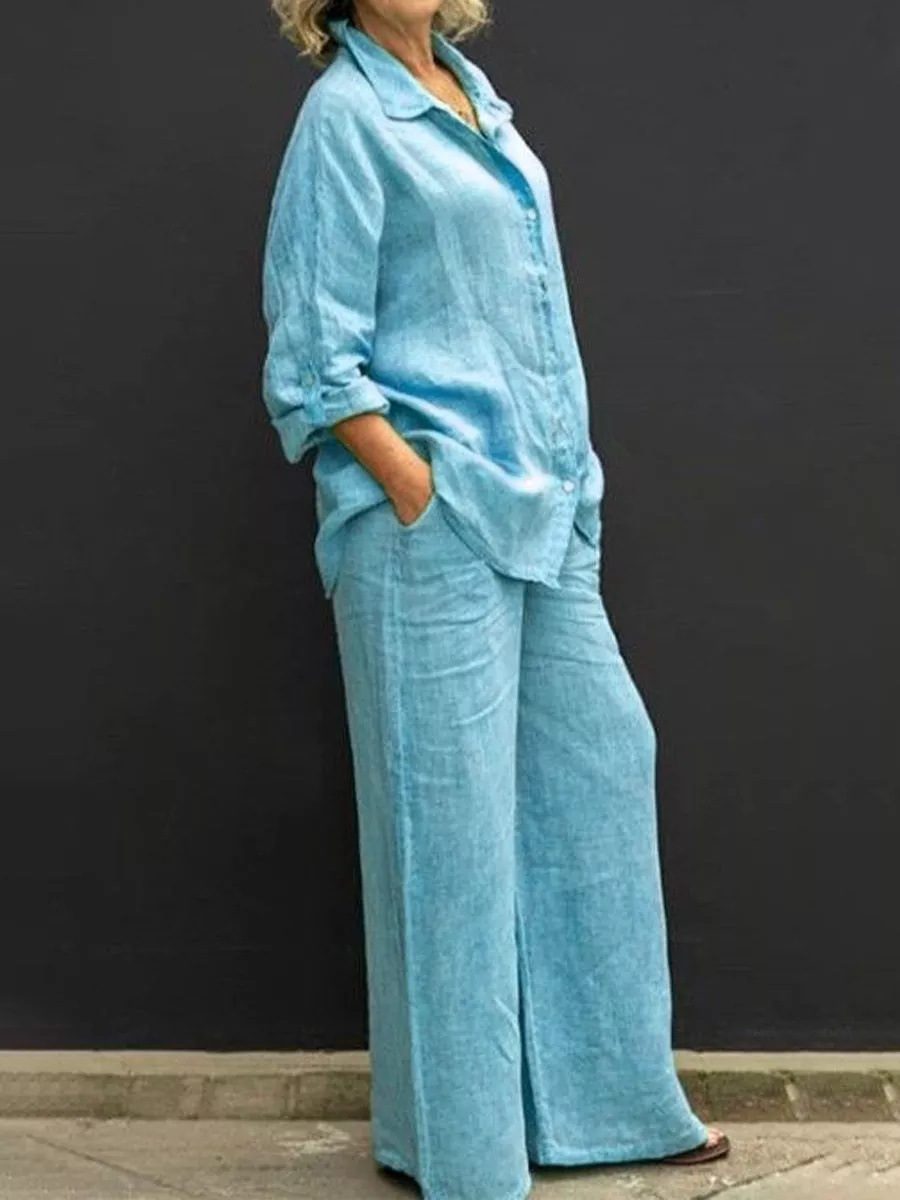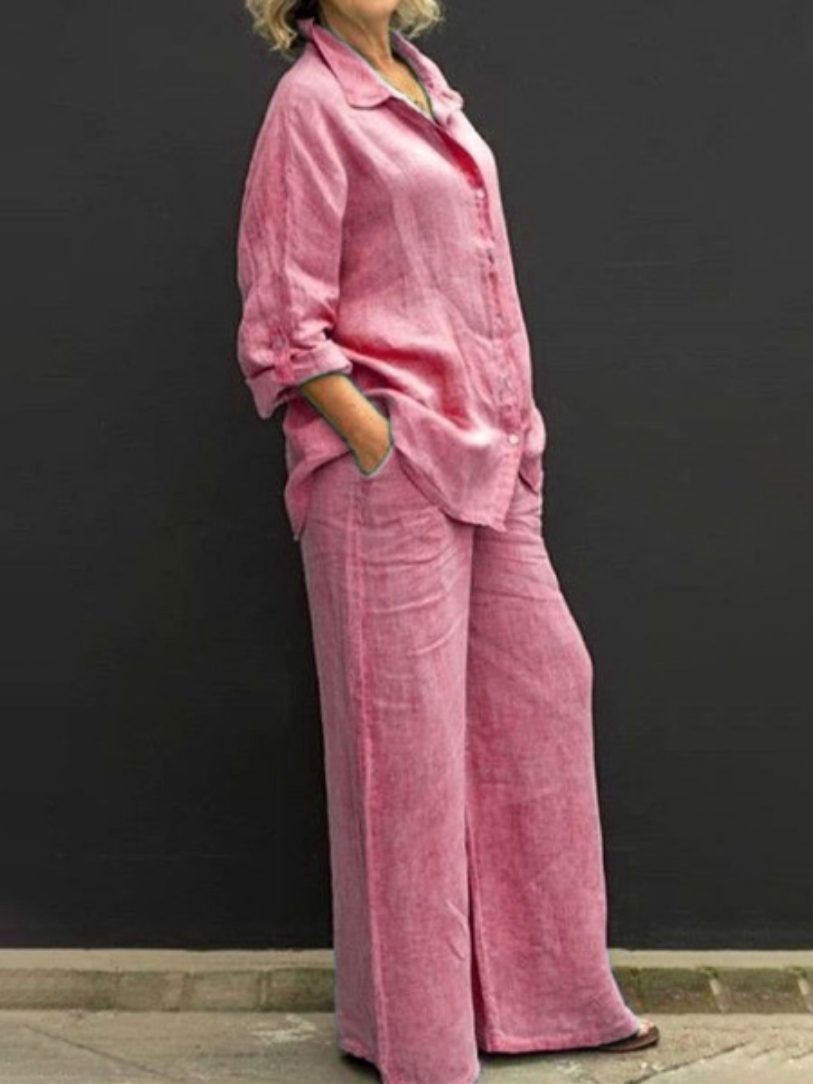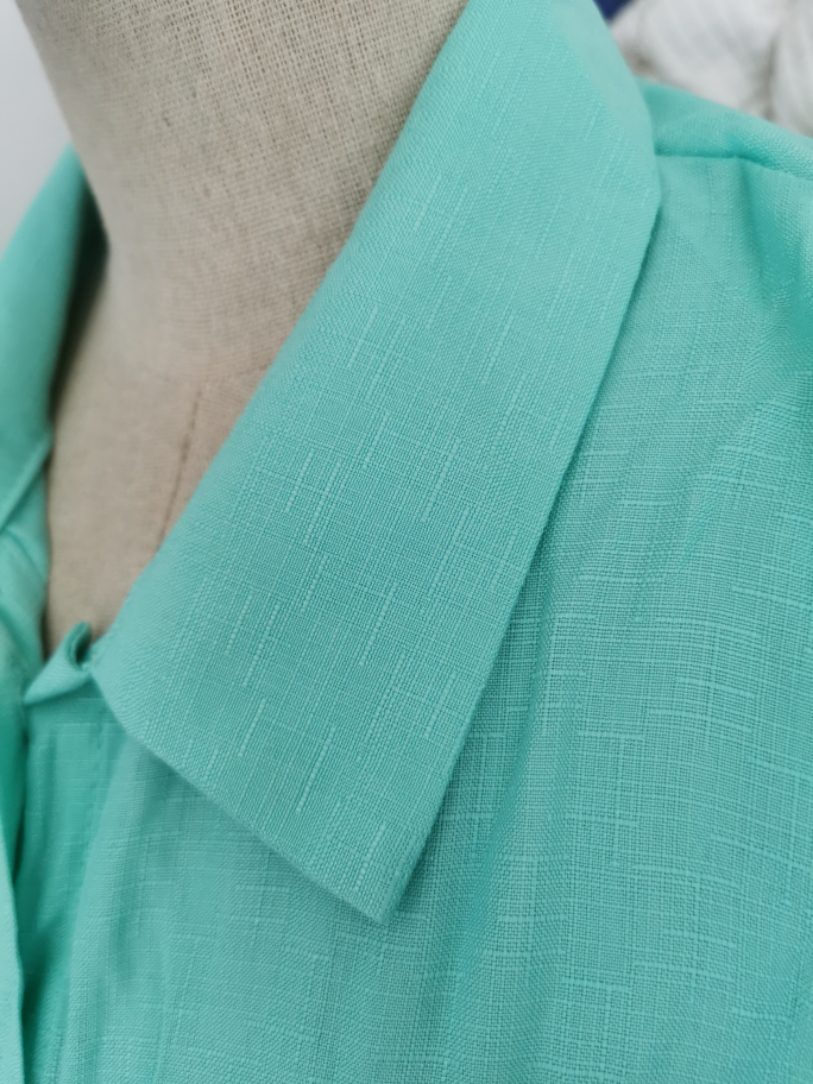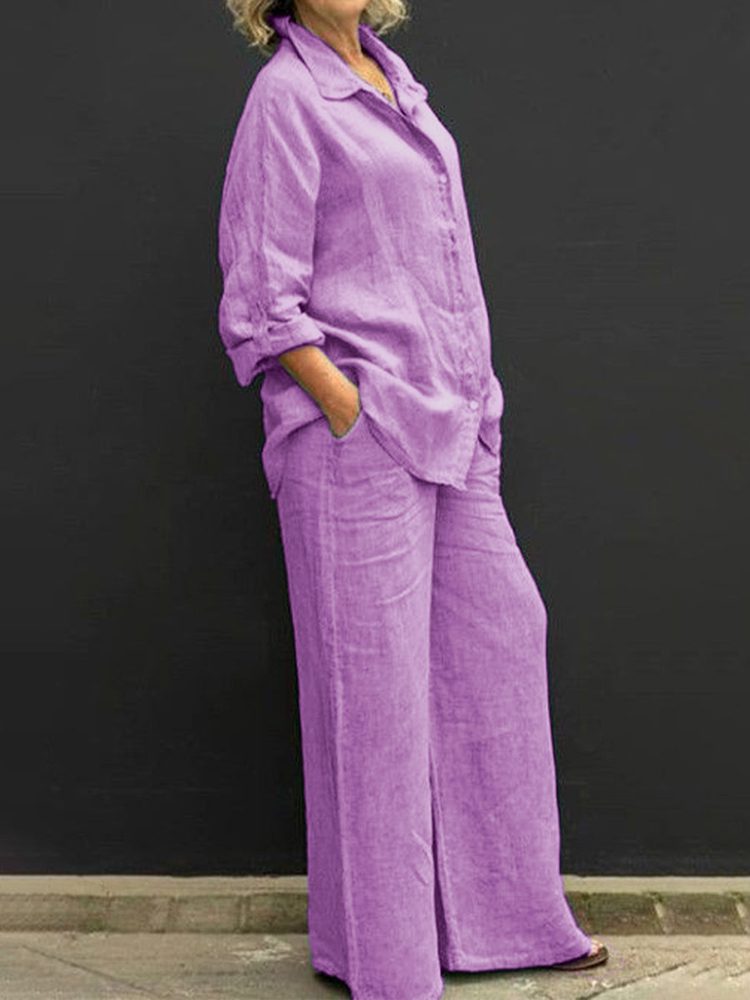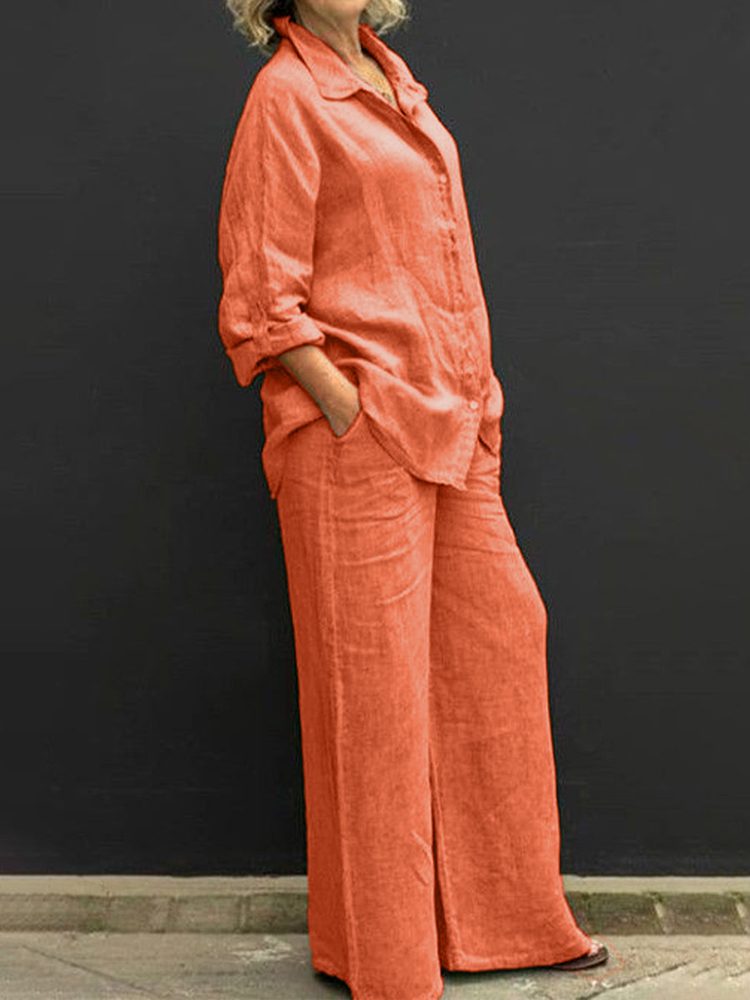 In the world of fashion, trends come and go, but some styles are timeless classics. The Women Autumn Linen Lapel Shirt Two Pieces Set is one such wardrobe essential that has stood the test of time. This vintage-inspired ensemble features a solid long-sleeved button shirt and loose straight pants, making it the perfect choice for a casual yet stylish look. In this article, we will explore the charm of this two-piece set and why it deserves a place in every fashion-savvy woman's closet.
The Linen Lapel Shirt (Embracing Vintage Vibes):
The Timeless Appeal of Linen
Linen has been a favorite fabric for generations, known for its breathability and comfort. This shirt embraces the classic linen texture, providing a light and airy feel that's perfect for the autumn season.
Lapel Collar Elegance
The lapel collar adds a touch of sophistication to this vintage-inspired shirt. It frames your neckline beautifully and can be worn open or closed, offering versatility in styling.
Button-Down Magic
The button-down design allows you to play with your look. Wear it fully buttoned for a polished appearance or leave a few buttons undone for a relaxed, carefree vibe.
Long Sleeve Chic
The long sleeves make this shirt suitable for cooler autumn days. Roll them up for a laid-back look or keep them down for a more formal appearance.
The Loose Straight Pants (Effortless Comfort):
The Perfect Fit
These loose straight pants are designed to provide comfort without compromising on style. They offer a relaxed fit that suits various body types.
Versatile Pairing
Whether you want to create a monochromatic look or mix and match it with other pieces from your wardrobe, these pants are incredibly versatile.
Practical Pockets
Pockets are a must-have in any pair of pants. These pants feature spacious pockets, adding functionality to your ensemble.
Creating Your Signature Style
Accessorize with Elegance
Elevate your look by adding your favorite accessories. A statement necklace or a pair of hoop earrings can make a world of difference.
Footwear Options
Choose your footwear wisely. Sneakers for a casual outing, ankle boots for a trendy look, or heels for a touch of sophistication.
Play with Layers
Layering is a great way to adapt this two-piece set to different weather conditions. Throw on a cardigan or a denim jacket for extra warmth and style.
The Vintage Appeal
Nostalgia Meets Fashion
Vintage-inspired clothing carries a sense of nostalgia that adds character to your outfit. Embrace the charm of bygone eras with this ensemble.
Time-Tested Quality
The enduring popularity of vintage styles speaks to their quality and appeal. Investing in timeless pieces like this set ensures longevity in your wardrobe.
FAQs
Is linen suitable for autumn weather?
Yes, linen is an excellent choice for autumn as it offers breathability and comfort.
Can I dress up this two-piece set for a formal occasion?
Absolutely! You can dress up this set with the right accessories and footwear for a more formal look.
What colors are available for this set?
The availability of colors may vary, but classic neutrals like white, beige, and black are commonly found.
Can I machine wash the linen shirt and pants?
Most linen garments are machine washable, but it's essential to check the care label for specific instructions.
Is vintage fashion still in style?
Yes, vintage fashion has a timeless appeal and is always in style. It allows you to express your unique personality through clothing.
FREE Shipping
Order Now to Avail Free Shipping Offer..!!