Fashion Pleated Set For Women's – Long Sleeve Oversized Shirt and Wide Leg Pants – Two Piece Set Outfits
Waist: 

High Waist

Pant Style: 

Wide Leg Pants

Front Style: 

Pleated

Fit Type: 

STRAIGHT

Fabric Type: 

Blended

Clothing Patterns: 

STRAIGHT

Season: 

Autumn/Winter

Age: 

MIDDLE AGE

Pant Length(cm): 

Full Length

Pattern Type: 

Solid

Clothing Length: 

Regular

Pant Closure Type: 

Elastic Waist

Sleeve Style: 

Regular

Decoration: 

Draped

Closure Type: 

Single Breasted

Style: 

Casual

Sleeve Length(cm): 

Full

Material: 

Spandex, Polyester

Gender: 

WOMEN

Brand Name: 

QFAF

Elasticity: 

Medium Stretch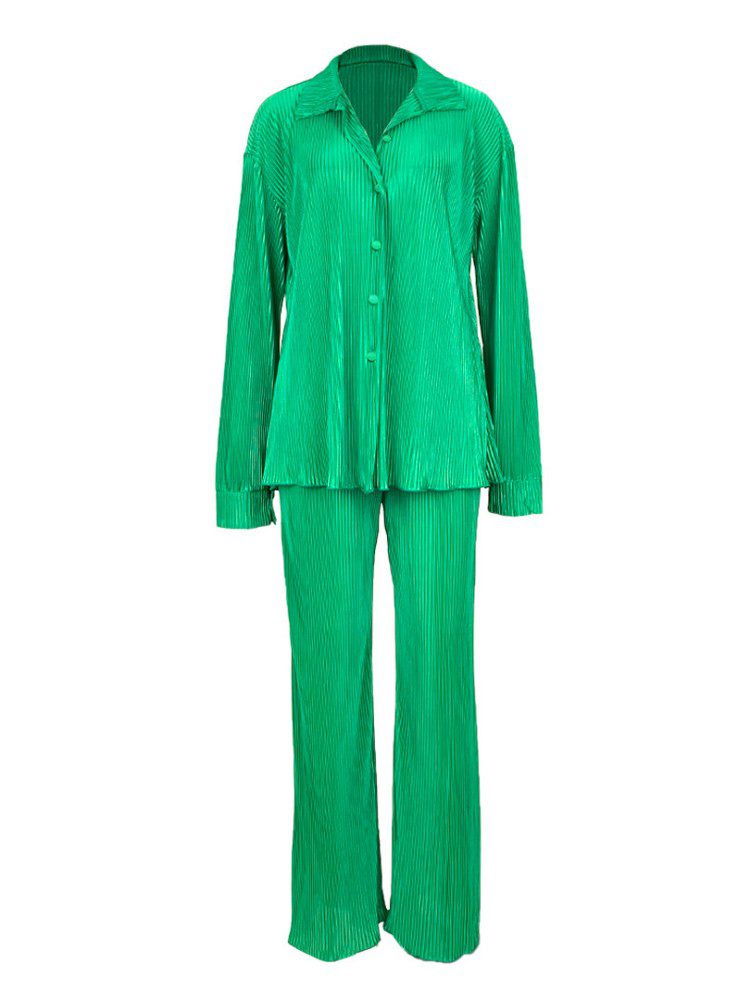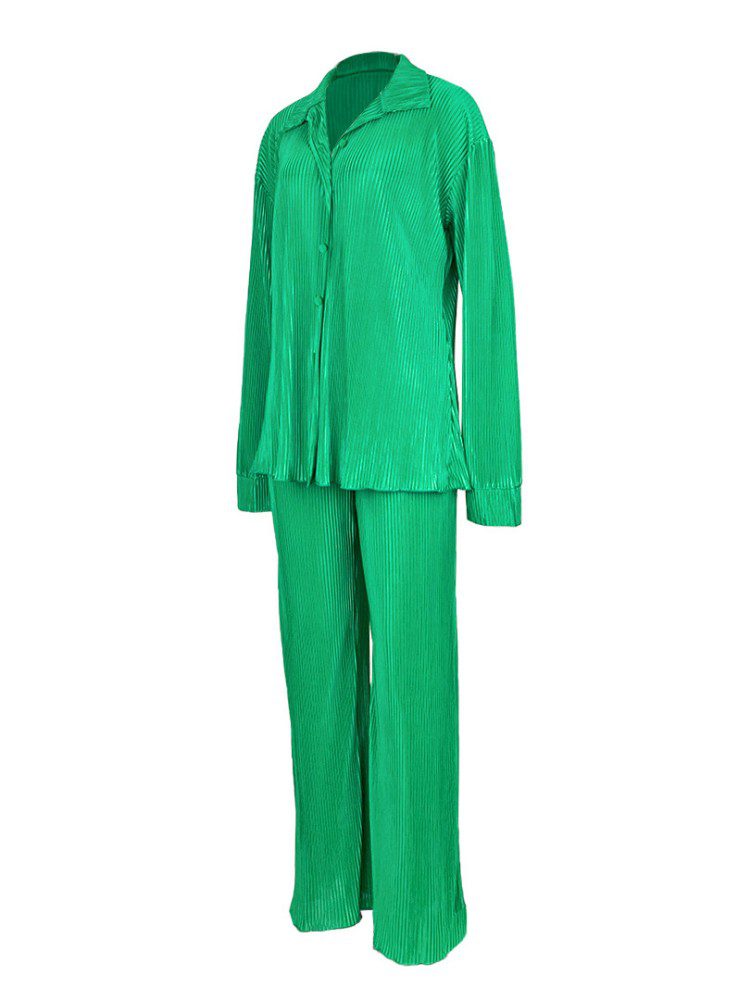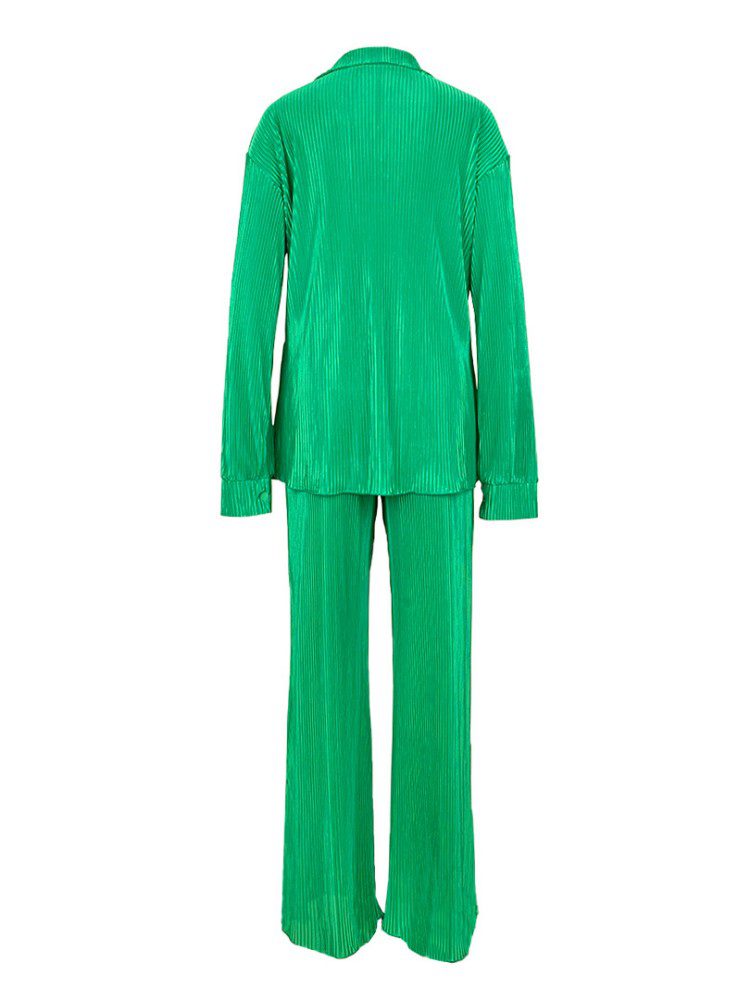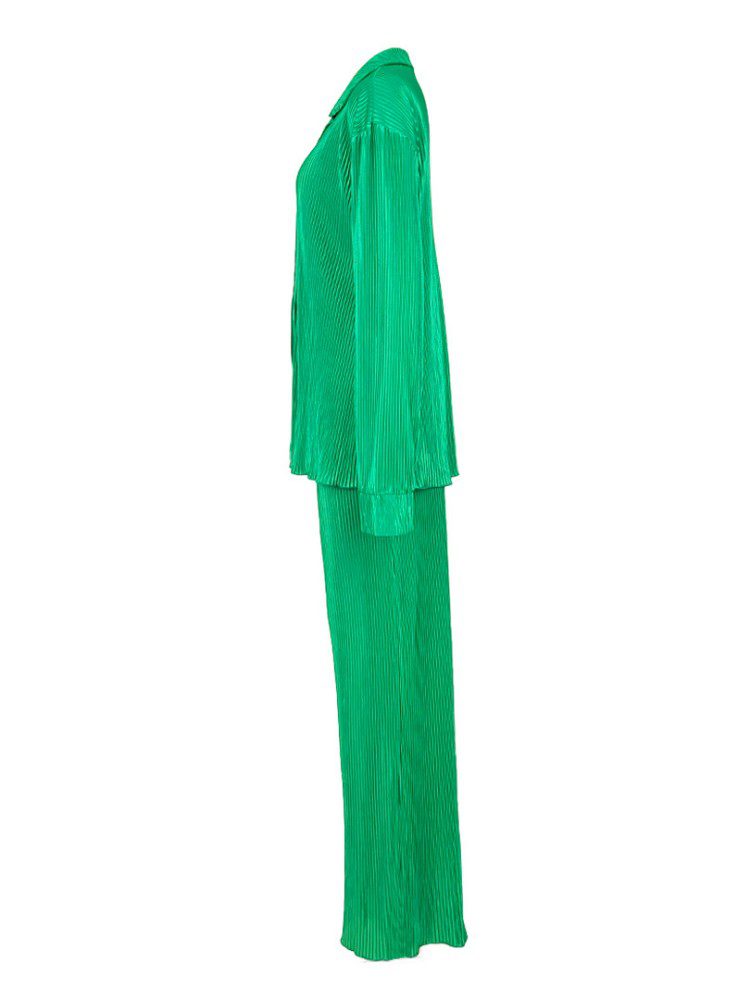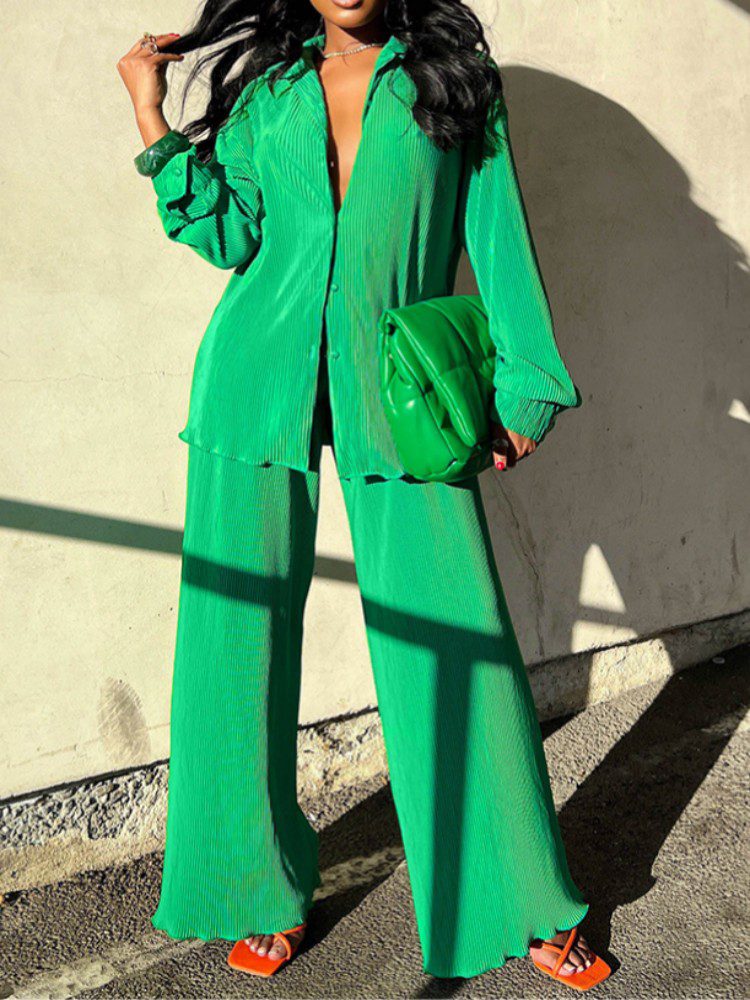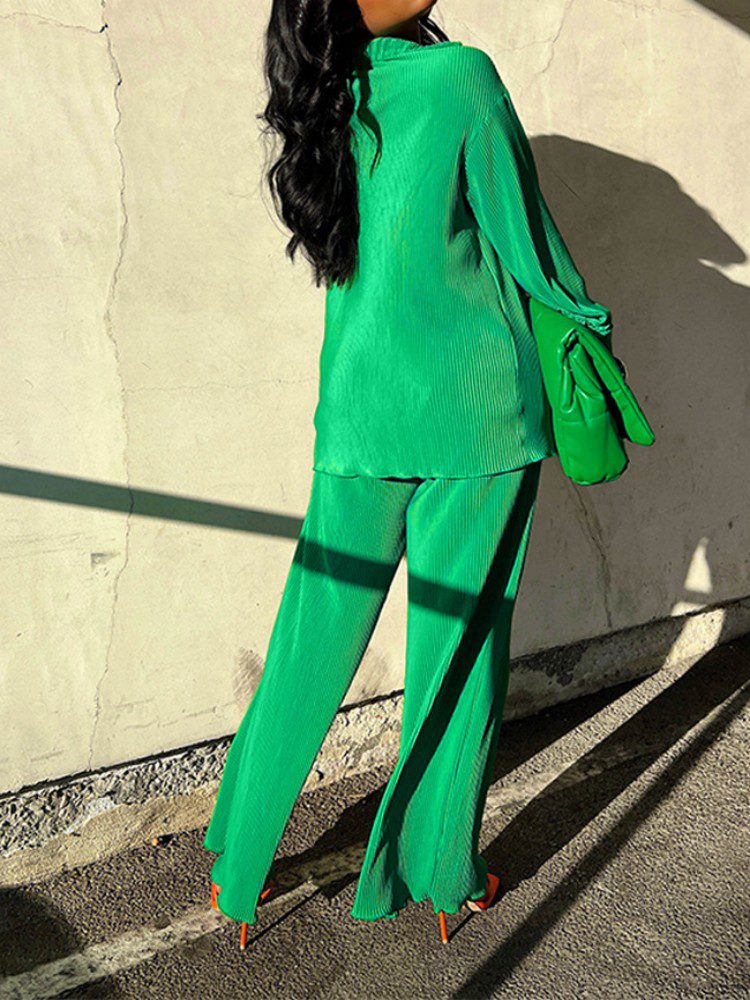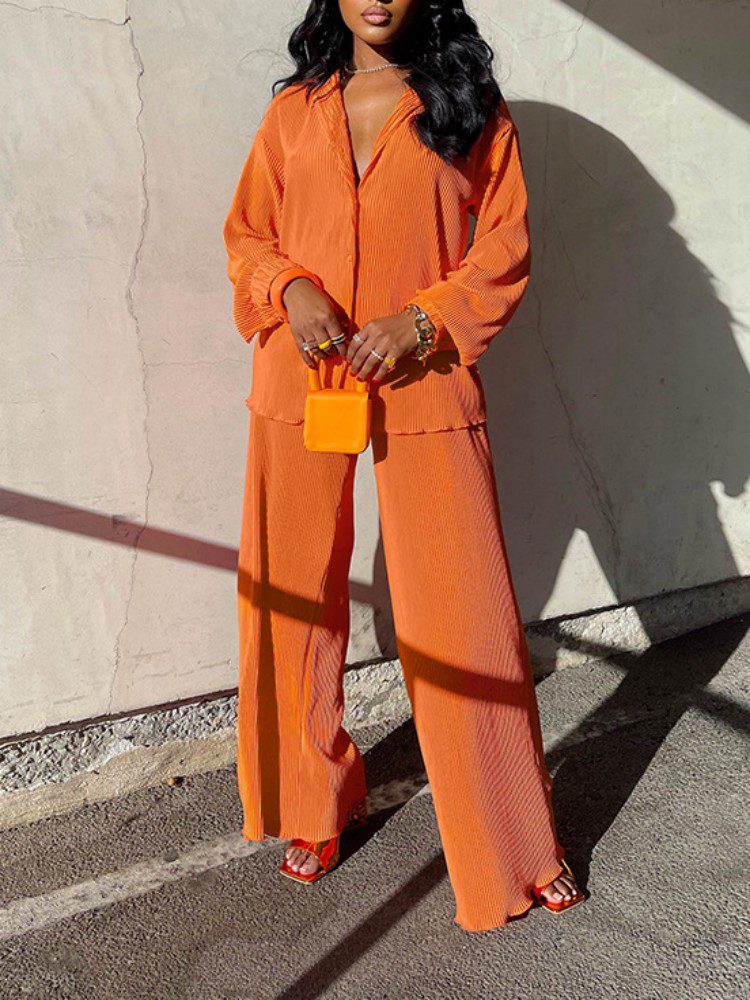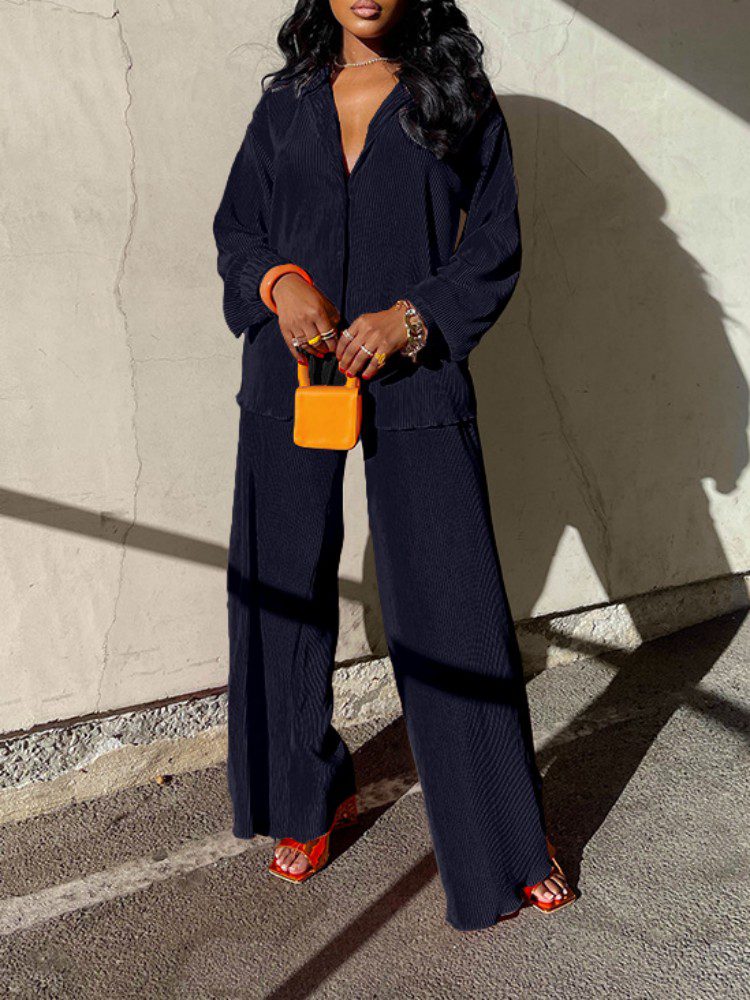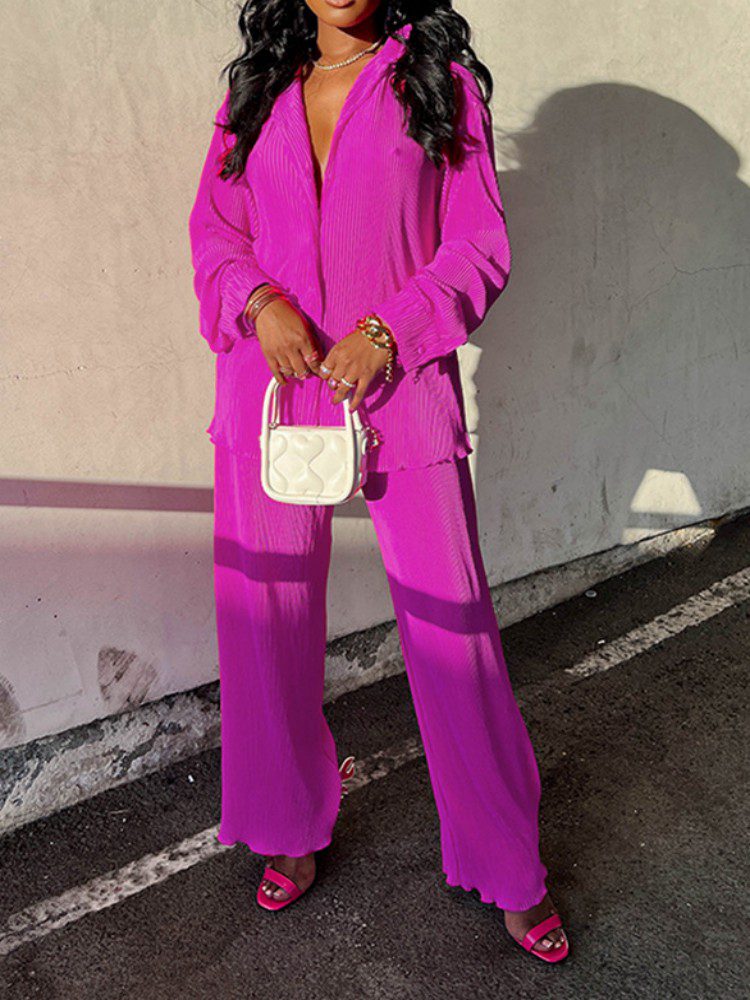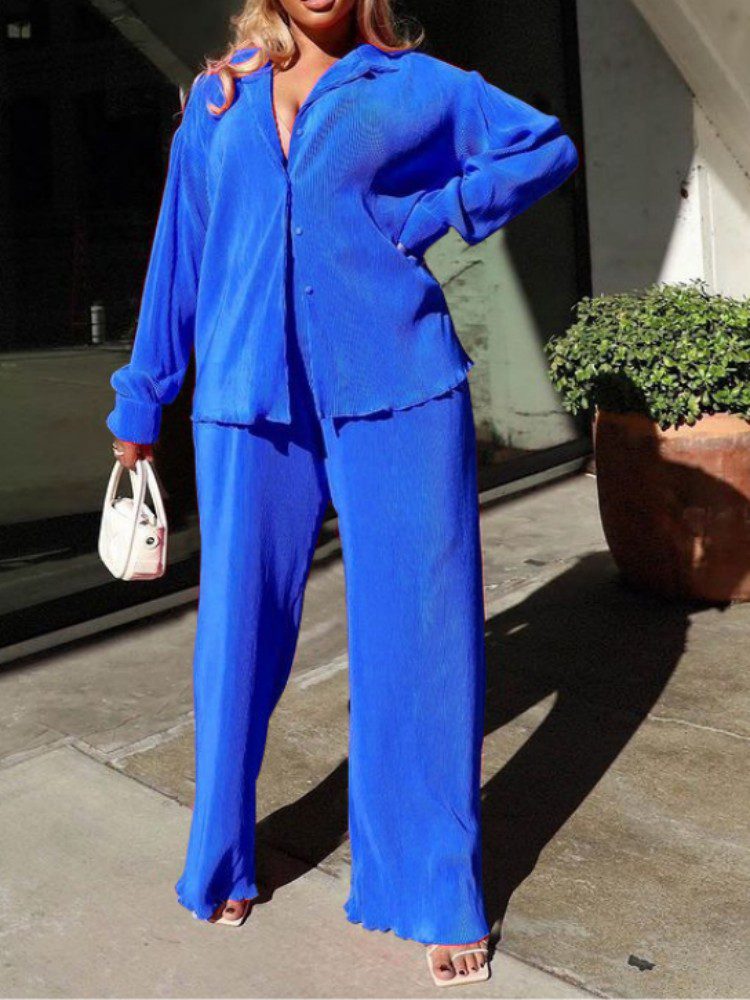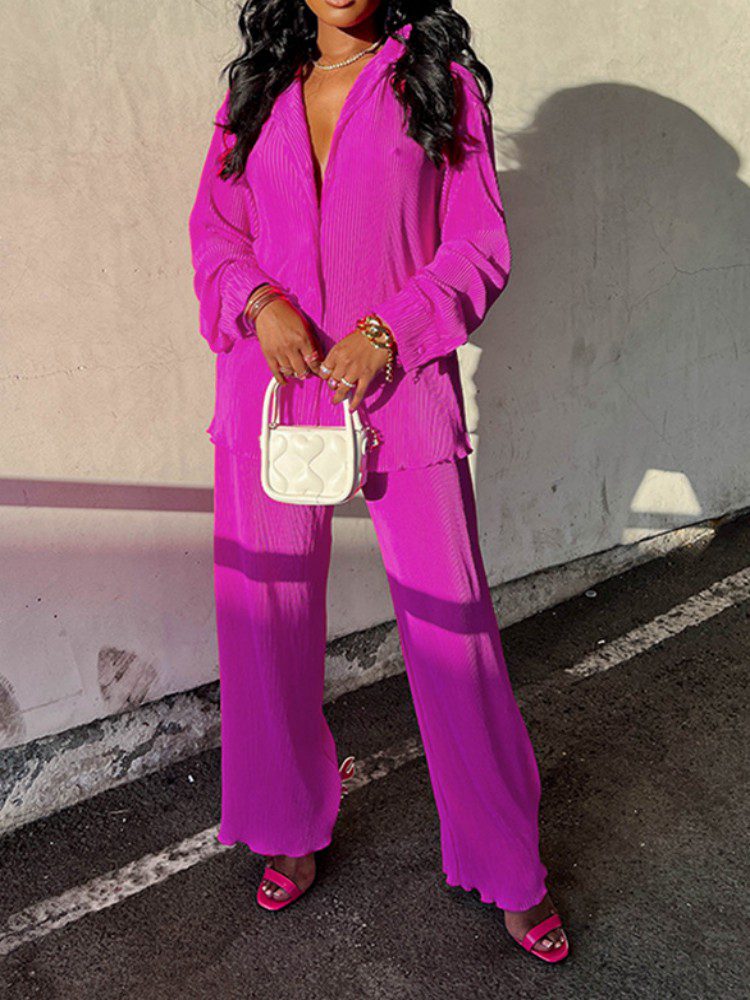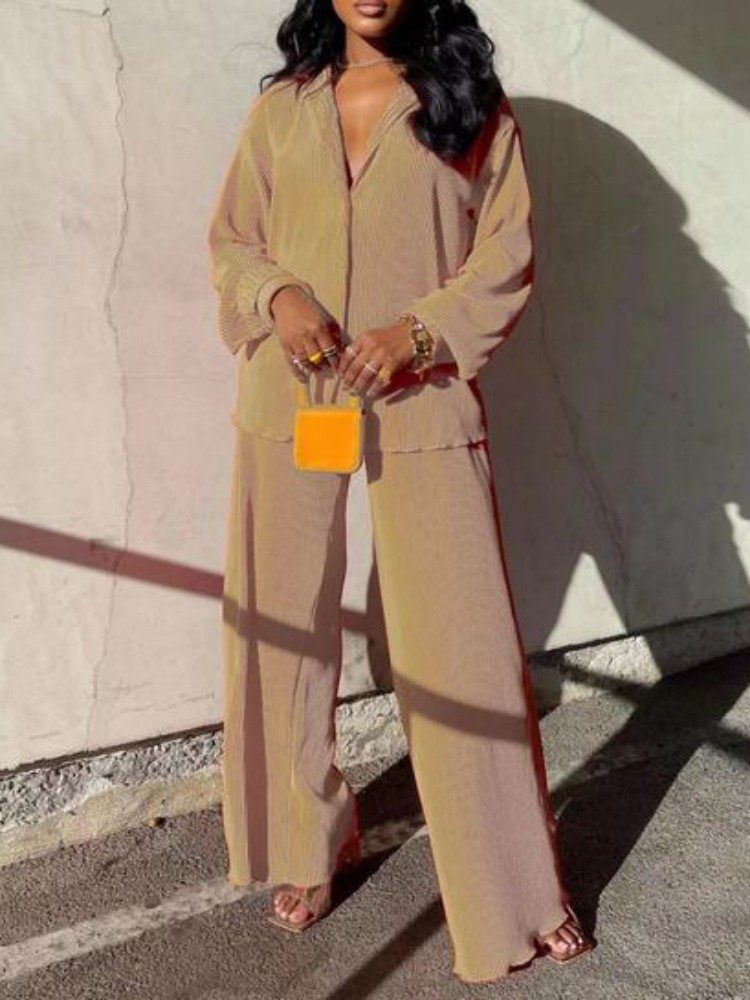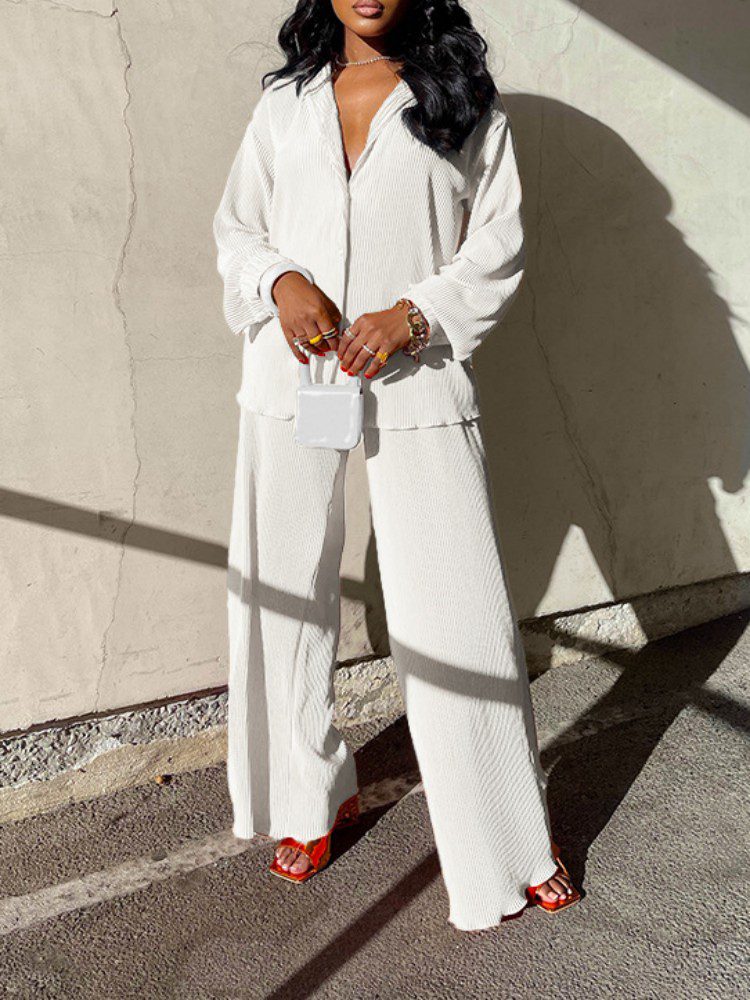 QFAF Fashion Women Oversized Clothes: The Ultimate Comfort and Style
In the ever-evolving world of fashion, there's a growing appreciation for oversized clothes that offer both comfort and style. QFAF Fashion presents a remarkable ensemble featuring an oversized long-sleeve shirt paired with pants. Let's dive into why this combination is becoming a favorite among fashion enthusiasts.
The Appeal of Oversized Clothes
Comfort Beyond Compare
Oversized clothes, including the long-sleeve shirt in this set, are celebrated for their unparalleled comfort. They provide ample room to move freely while feeling snug and cozy.
Effortless Style
The oversized trend has taken the fashion world by storm due to its effortless style. It's a fashion statement that requires minimal effort while making a maximum impact.
Versatility at Its Best
From casual outings to lounging at home, oversized clothes are incredibly versatile. They adapt seamlessly to various occasions, making them a wardrobe essential.
The Charm of Long Sleeve Shirts
Timeless Elegance
Long-sleeved shirts exude timeless elegance. They are a classic wardrobe staple that never goes out of style, making them a valuable investment.
Perfect for Layering
These shirts are perfect for layering. You can wear them under jackets, cardigans, or vests, adding depth and style to your outfits.
Seasonal Adaptability
Long-sleeved shirts are suitable for various seasons. They keep you warm in the cooler months and can be layered with lighter fabrics during summer.
The Allure of Wide-Leg Pants
Contemporary Sophistication
Wide-leg pants bring a touch of contemporary sophistication to your attire. Their flowy design adds a sense of grace and elegance.
Endless Styling Possibilities
Styling wide-leg pants is a breeze. Pair them with heels for a chic look or sneakers for a casual vibe, demonstrating their versatility.
Flattering Fit
The wide-leg cut of these pants flatters most body types. They create a flattering silhouette that boosts your confidence.
QFAF Fashion's Oversized Clothes Set
Unique Design
QFAF Fashion's oversized long-sleeve shirt and wide-leg pants set boast a unique design that sets it apart in the world of fashion. The combination of oversized comfort with contemporary style is a winning formula.
Versatile Wardrobe Addition
This set is more than just clothing; it's a versatile wardrobe addition. You can effortlessly mix and match these pieces with other items, creating various looks for different occasions.
Year-Round Fashion
One of the standout features of this ensemble is its year-round suitability. Whether it's a breezy summer evening or a crisp winter day, you can rely on this set for both comfort and style.
Frequently Asked Questions (FAQs)
1. Can I wear the oversized shirt and wide-leg pants separately with other items in my wardrobe?
Absolutely! These pieces are versatile and can be mixed and matched with other clothing to create various looks.
2. Are there different colors and designs available in the QFAF Fashion Pleated Women's Set?
Yes, you can explore a range of colors and designs to suit your personal style.
3. How do I care for the pleated detailing to ensure it stays in good condition?
Gentle machine washing and air drying are recommended to maintain the quality of the pleats.
4. What occasions are suitable for wearing this elegant tracksuit set?
This set is versatile and can be worn for both casual and semi-formal occasions, depending on how you style it.
5. Where can I purchase the QFAF Fashion Pleated Women's Set and explore the available options?
Order Now to Avail Free Shipping Offer..!!