Age: 

25-34

Place Of Origin: 

China (Mainland)

Model Number: 

0045

Style: 

Sexy & Club

Pattern Type: 

Solid

Clothing Length: 

Short

Decoration: 

Bandage

Tops Type: 

Tank Tops

Fabric Type: 

Knitted

Material: 

Spandex

Gender: 

WOMEN

Origin: 

Mainland China

Item Type: 

Tops

Brand Name: 

BEAUKEY

Elasticity: 

Medium Stretch

CN: 

Fujian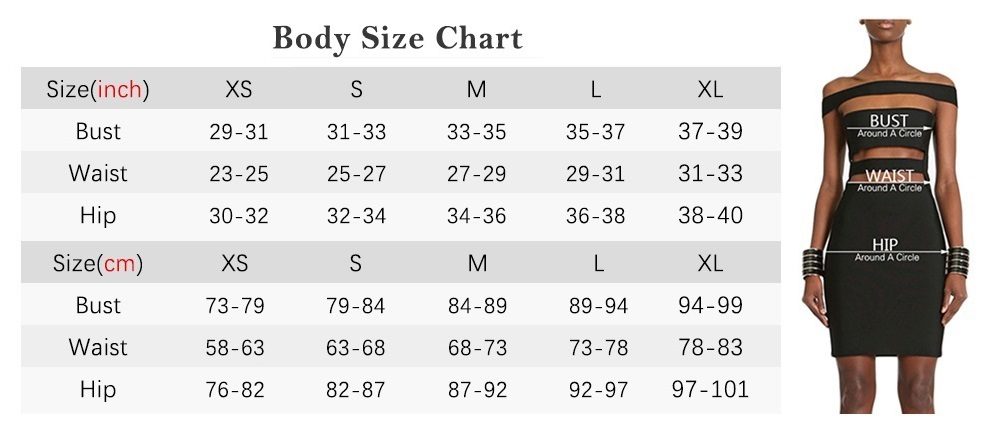 Note:
1. The measurement in the size chart is for the body, not the clothes.
2. The size may have 2-3cm differences due to manual measurement.
3. Please note when you measure. Please strictly follow our size chart to select the size.
Do not select directly according to your habit.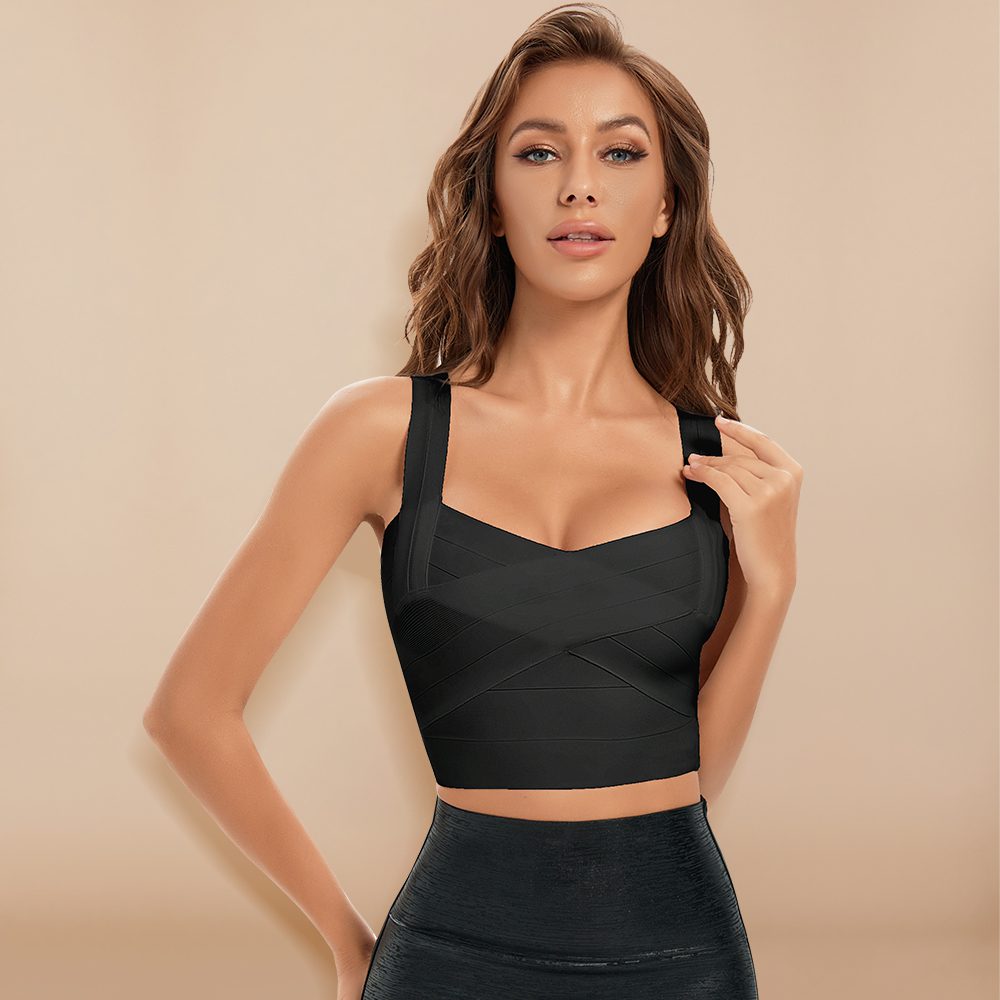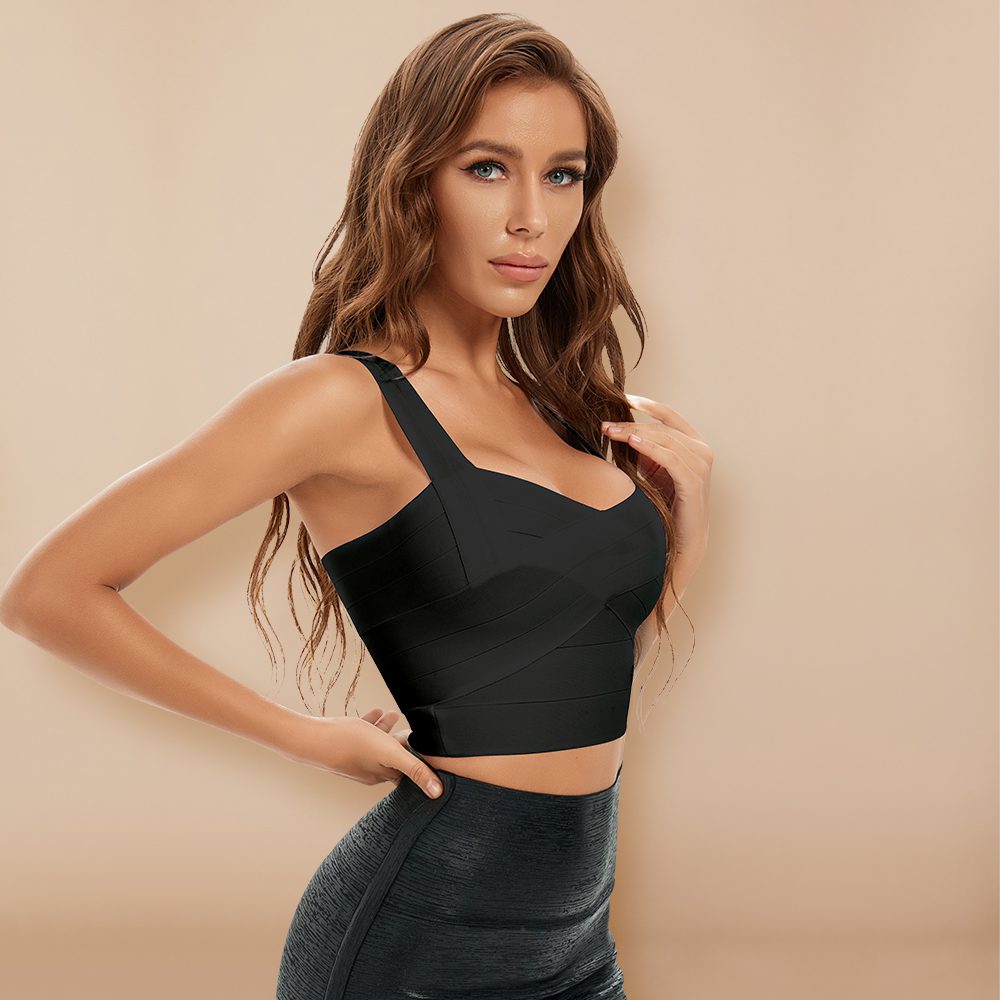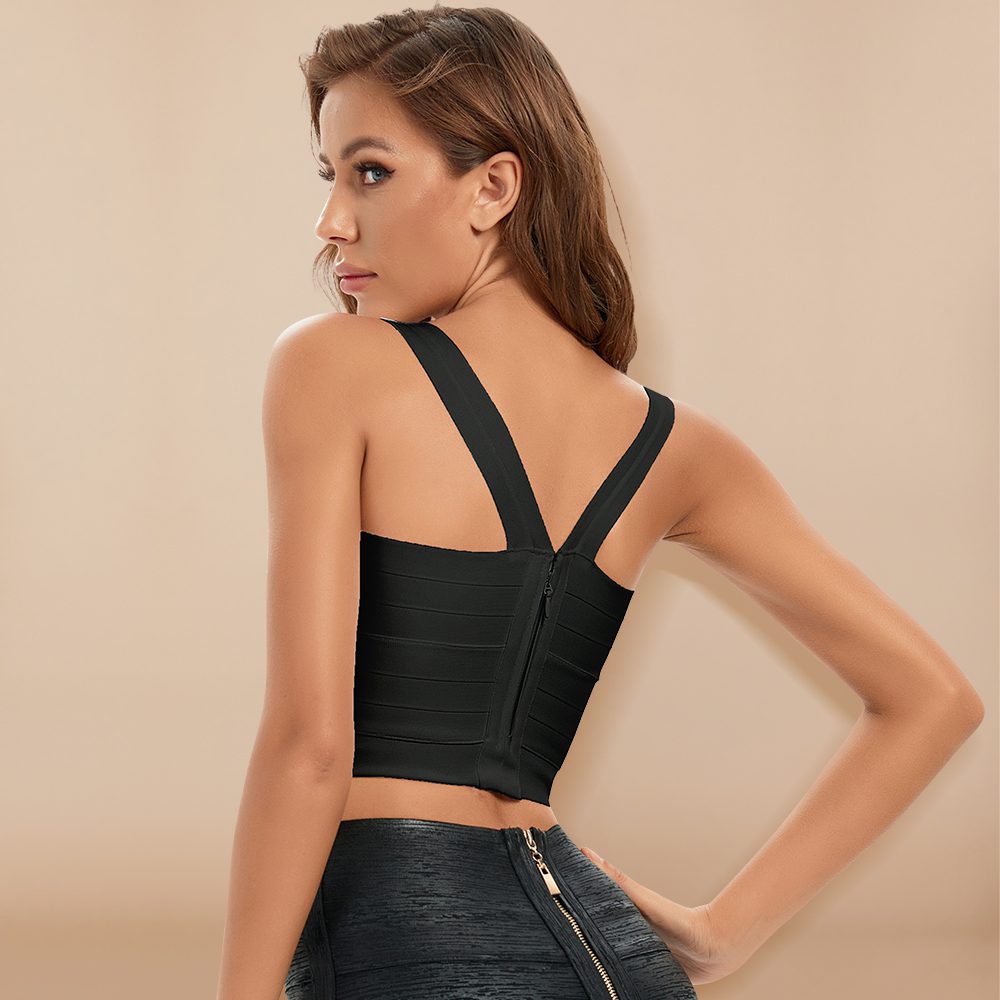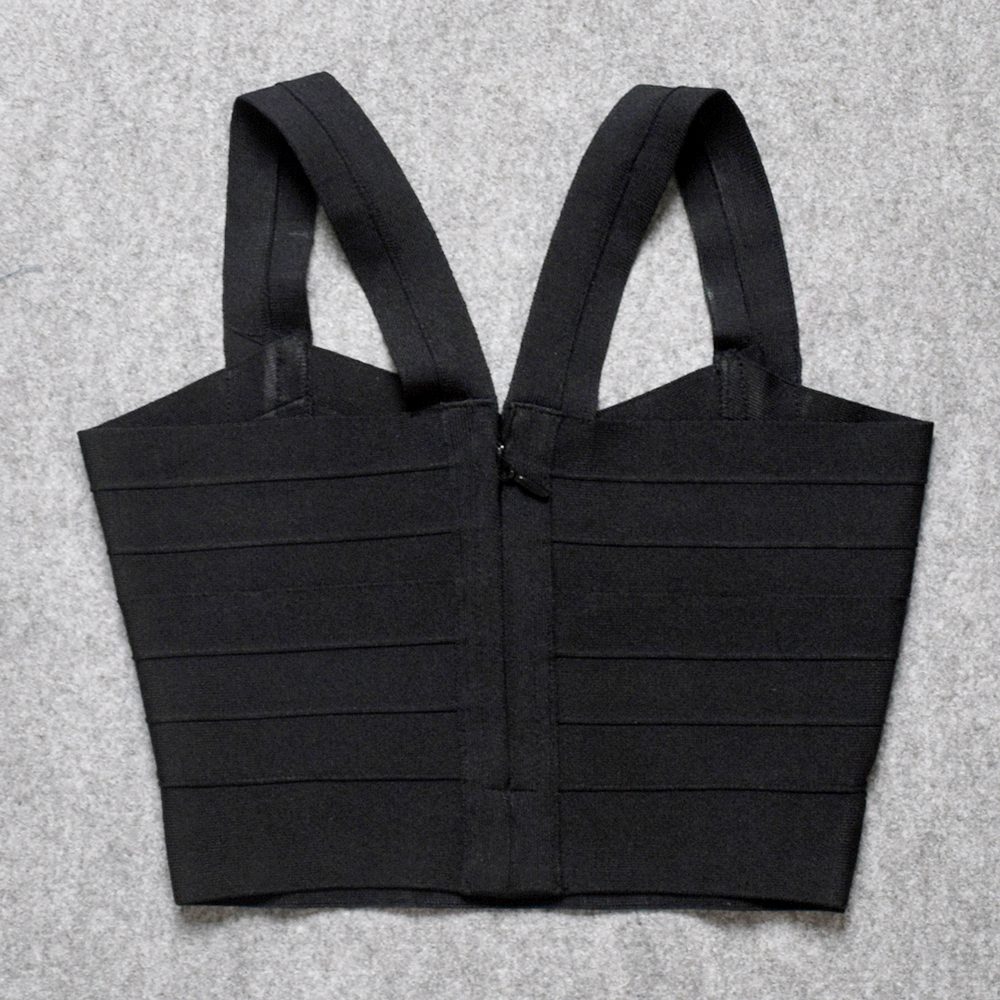 Embrace Boldness and Elegance: The BEAUKEY Sexy 2023 Short Black Criss Cross Bandage Crop Top
Fashion is a canvas for self-expression, and the BEAUKEY Sexy 2023 Short Black Criss Cross Bandage Crop Top is a statement piece that allows women to embrace their confidence and style. With its striking design, criss-cross bandage details, and daring silhouette, this crop top captures the essence of boldness and elegance. Whether it's a night out with friends or a special occasion, this piece promises to turn heads and leave a lasting impression.
Unveiling the BEAUKEY Sexy 2023 Short Black Crop Top
A Fusion of Edginess and Sophistication
The BEAUKEY Sexy 2023 Short Black Criss Cross Bandage Crop Top is a masterpiece of design that marries edginess with sophistication. The combination of bold cutouts and strategic bandage detailing creates a mesmerizing visual effect. This crop top celebrates the female form while adding an element of allure and confidence.
Criss Cross Bandage Detailing: A Visual Feast
One of the standout features of this crop top is the criss-cross bandage detailing. These intricate bands not only add depth and texture to the design but also create an illusion that enhances your curves. The visual feast of intersecting lines exudes a sense of complexity and elegance.
Flaunting Confidence: The Daring Silhouette
Embrace Your Inner Fashionista
Fashion is about expressing yourself boldly, and the BEAUKEY Sexy 2023 Crop Top empowers you to do just that. The daring silhouette and unique design encourage you to embrace your inner fashionista and make a bold statement wherever you go.
Elevating Your Style Game: From Casual to Glamorous
Versatility is key in modern fashion, and this crop top effortlessly transitions from casual to glamorous settings. Pair it with high-waisted jeans and sneakers for a casual day out or match it with a chic skirt and heels for a glamorous night on the town. This crop top is your canvas for creating various stunning looks.
Color Palette and Versatility
Vibrant Yellow Vest XL
The Yellow Vest XL adds a vibrant pop of color to your wardrobe. This shade of yellow exudes positivity and radiance, making it an excellent choice for summer outings or events where you want to stand out.
Khaki Camis for a Subtle Statement
If you prefer a more subtle statement, the Khaki Camis variant offers a versatile and neutral option. Khaki pairs well with a range of colors, allowing you to create understated yet captivating looks.
Quality Craftsmanship and Comfort
Premium Materials for Longevity
The BEAUKEY Sexy 2023 Crop Top is crafted from premium materials that ensure longevity and durability. The attention to detail in the stitching and construction of this piece speaks to its high-quality craftsmanship.
Comfortable Fit for All-Day Wear
While the design is bold, comfort is not compromised. The crop top features adjustable straps for a personalized fit and a stretchy fabric that allows you to move with ease. Feel confident and comfortable whether you're dancing the night away or enjoying a casual outing.
Styling Tips for a Mesmerizing Look
Pairing with High-Waisted Bottoms
To complement the daring design of the crop top, consider pairing it with high-waisted bottoms. High-waisted skirts, pants, or shorts create a balanced silhouette that accentuates your curves and highlights the crop top's unique features.
Footwear Choices: From Heels to Boots
Footwear plays a pivotal role in completing your outfit. Elevate your look with heels for a glamorous touch or opt for ankle boots to add an edgy element. The choice of footwear can transform the overall vibe of your ensemble.
Ensuring the Perfect Fit
Size and Measurement Guide
To ensure the perfect fit, refer to the size and measurement guide provided by the manufacturer. Carefully follow the instructions for accurate measurements and choose the size that aligns with your body measurements.
Adjustable Straps for Customized Fit
The adjustable straps of the BEAUKEY Crop Top allow you to achieve a customized.
FREE Shipping
Order Now to Avail Free Shipping Offer..!!