Release Date: 

Autumn 2023

Season: 

Autumn/Winter

Age: 

MIDDLE AGE

Thickness: 

STANDARD

Model Number: 

Woman Jackets Coats

Hooded: 

No

Type: 

Regular

Sleeve Style: 

Regular

Closure Type: 

Single Breasted

Collar: 

O-Neck

Pattern Type: 

Solid

Clothing Length: 

Regular

Sleeve Length(cm): 

Full

Decoration: 

Pockets

Style: 

Casual

Material: 

Polyester

Gender: 

WOMEN

Origin: 

Mainland China

Outerwear Type: 

Jackets

Item Type: 

Outerwear & Coats

Brand Name: 

SLTNX
Elevate Your Style with SLTNX Woman Fashion Jackets for Women 2023
Material: polyester
Color: as shown in the figure
Size: S/M/L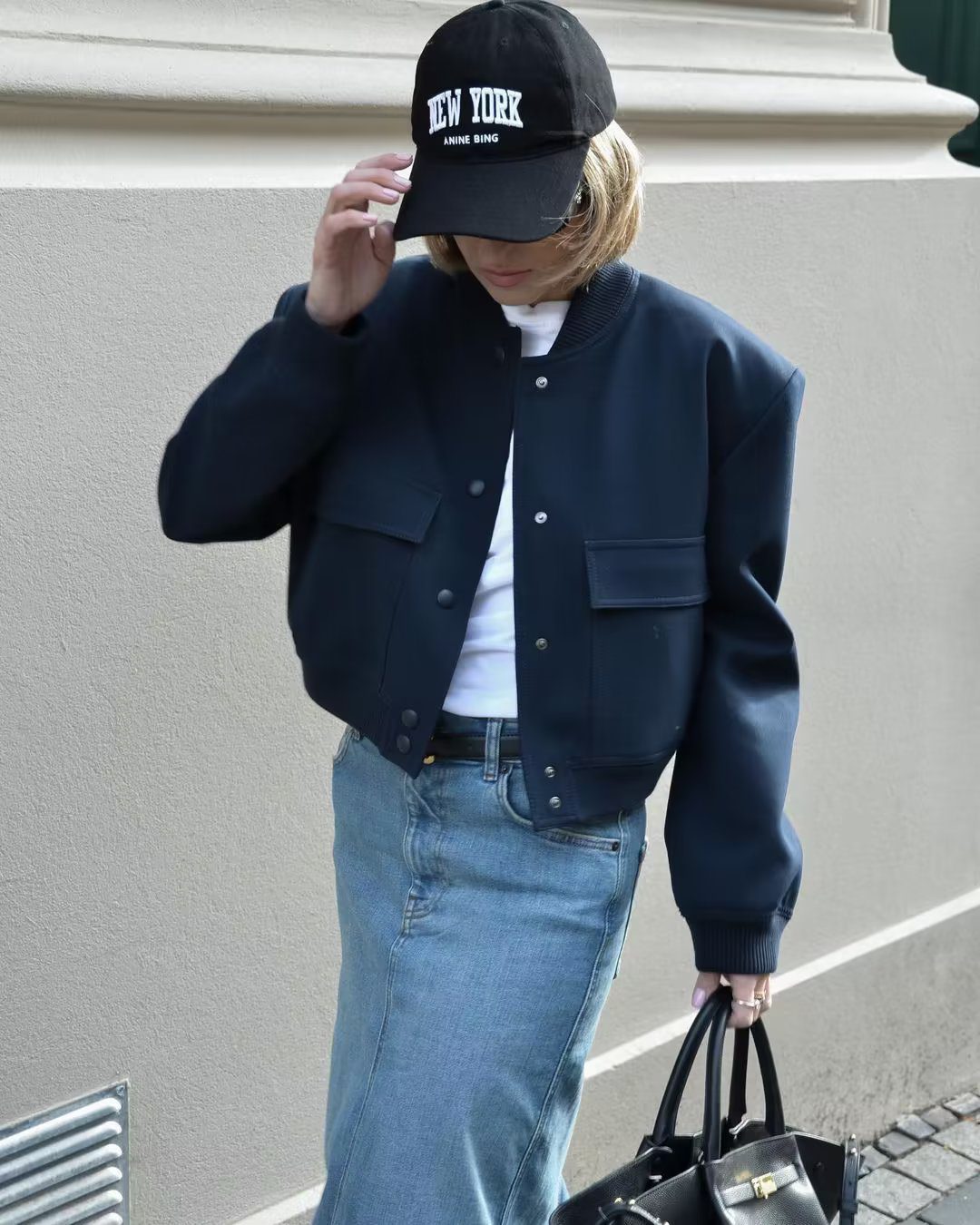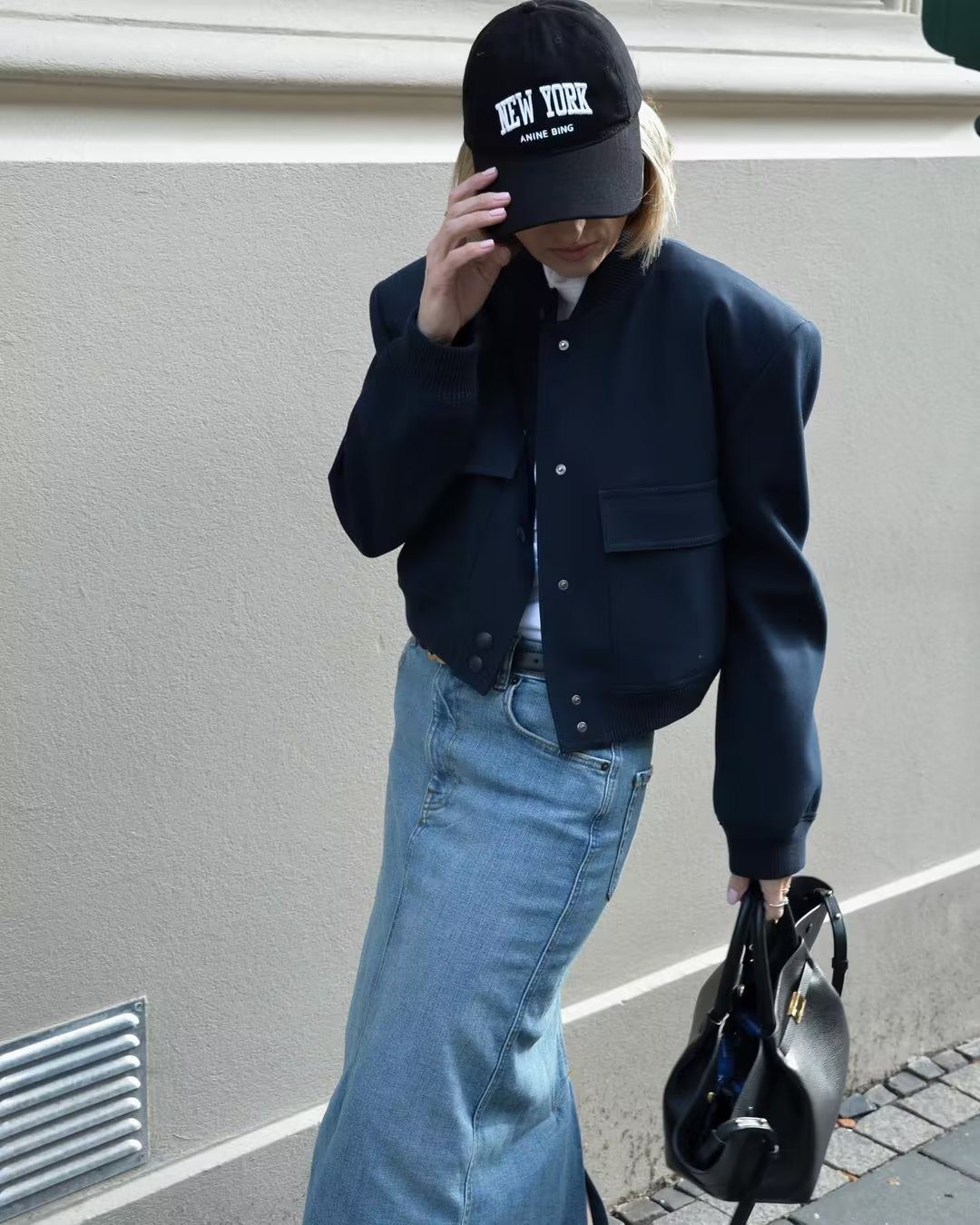 Embrace Autumn Elegance: Discover the Chic Outerwear You Need
As the leaves begin to change and a crisp breeze fills the air, it's time to refresh your wardrobe with the latest in fashion. Introducing the SLTNX Woman Fashion Jackets for Women 2023, a collection of autumn outerwear that seamlessly combines style and comfort. With its O-neck design, long sleeves, and thoughtful pocket details, these jackets are the perfect addition to your chic casual look.
A Closer Look at the Features
Effortless O-Neck Elegance
The O-neck design of these jackets adds an elegant touch to your outfit while providing a comfortable and flattering neckline. Whether you're layering over a sweater or pairing it with a simple tee, the O-neck detail frames your face beautifully, allowing you to showcase your personal style.
Embrace the Cozy Comfort of Long Sleeves
Autumn is all about staying cozy without compromising on style. The long sleeves of these jackets not only keep you warm on cooler days but also add an extra layer of sophistication to your ensemble. Whether you're strolling through the city streets or enjoying a weekend getaway, these jackets provide the comfort you need for any occasion.
Pockets: A Perfect Blend of Fashion and Function
Practicality meets style with the thoughtfully designed pockets of these jackets. The pockets add a touch of flair to the outerwear while providing a convenient space to carry small essentials, such as your phone, keys, or lipstick. Say goodbye to bulky bags and hello to the effortless organization.
Versatile Chic: From Casual to Statement
Effortless Casual Chic
The SLTNX Woman Fashion Jackets are designed with casual elegance in mind. Whether you're running errands, meeting friends for brunch, or enjoying a leisurely walk, these jackets elevate your everyday look with minimal effort. Pair them with jeans, leggings, or your favorite skirt for a polished yet relaxed appearance.
Transition to Statement Pieces
These jackets have the versatility to transition from casual chic to statement-making fashion. With the right accessories and styling, they can easily be dressed up for special occasions, evening events, or date nights. The clean lines and timeless design provide a canvas for your creativity, allowing you to make a lasting impression.
Embrace Autumn with Confidence
High-Quality Craftsmanship
Crafted with meticulous attention to detail, the SLTNX Woman Fashion Jackets are a testament to high-quality craftsmanship. From the stitching to the fabric, every aspect is designed to provide you with enduring style and comfort. These jackets are not just a seasonal trend but a wardrobe investment you can enjoy for years to come.
Tailored Fit for All
Available in a range of sizes, these jackets offer a tailored fit that flatters various body types. The carefully considered sizing ensures that you can find the perfect fit, allowing you to embrace autumn with confidence and style.
Conclusion: Elevate Your Wardrobe with SLTNX Woman Fashion Jackets
Step into the world of autumn fashion with the SLTNX Woman Fashion Jackets for Women 2023. Whether you're seeking casual elegance or a statement piece, these jackets offer the versatility and comfort you need. With their O-neck design, long sleeves, and pockets, they seamlessly blend fashion and function, providing you with the perfect outerwear option for the season ahead.
Embrace the changing seasons with style, sophistication, and the chic comfort of SLTNX Woman Fashion Jackets.
---
FAQs
Can I wear these jackets for special occasions? Absolutely! These jackets can be easily dressed up with the right accessories and styling, making them suitable for special occasions and evening events.
Are these jackets available in different colors? Yes, these jackets are often available in a variety of colors to suit your personal preferences.
Do the pockets of the jackets have closures? The pocket design may vary, but many jackets feature functional pockets with closures for added convenience and security.
What materials are these jackets made from? The materials used for these jackets may vary, but they are generally crafted from high-quality fabrics that ensure both comfort and style.
FREE Shipping
Order Now to Avail Free Shipping Offer..!!