Material Composition: 

Synthetic fiber

Release Date: 

Summer 2022

Closure Type: 

Pullover

Profile Type: 

H

Fabric Type: 

Chemical Fiber

Type: 

Regular

Age: 

Ages 25-35 Years Old

Place Of Origin: 

China (Mainland)

Model Number: 

DR133

Season: 

Spring/Summer

Neckline: 

O-Neck

Waistline: 

empire

Sleeve Style: 

Regular

Dresses Length: 

Mid-Calf

Decoration: 

NONE

Sleeve Length(cm): 

Short

Pattern Type: 

Solid

Silhouette: 

A-LINE

Style: 

vintage

Material: 

Cotton,Linen

Gender: 

WOMEN

Origin: 

Mainland China

Brand Name: 

INSTYLISH

Elasticity: 

Non Strech

Fit Type: 

LOOSE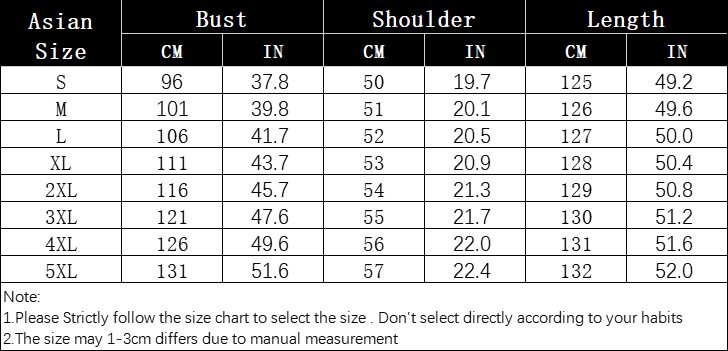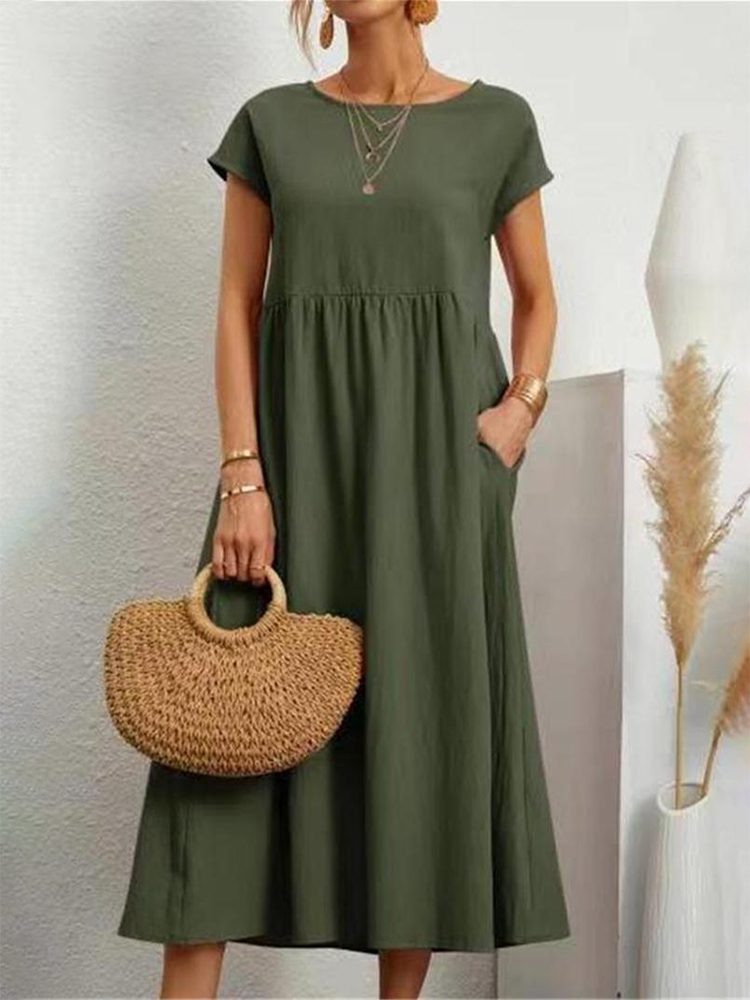 Vintage Solid Midi Dress: Embracing Y2K Vibes in Summer 2023
In the ever-evolving world of fashion, trends tend to come full circle, and the year 2023 is no exception. This summer, the spotlight is on the revival of vintage aesthetics, with a particular nod to the Y2K era. Among the standout pieces making a comeback is the Vintage Solid Midi Dress, a perfect embodiment of casual elegance with a touch of Harajuku influence. Crafted from a blend of cotton and linen, this oversized short-sleeve maxi sundress has captured the hearts of women seeking comfort, style, and a dash of nostalgia.
The Y2K Revival: A Glimpse into the Past
The Y2K, or "Year 2000," era refers to the period around the turn of the millennium, from the late 1990s to the early 2000s. It was a time marked by innovative fashion, unique styles, and a distinct blend of futurism and nostalgia. The fashion of that era was characterized by its bold use of colors, eclectic patterns, and a fearless embrace of individuality. Fast forward to 2023, and we find ourselves rekindling the love for Y2K fashion trends, injecting a dose of that iconic era into our modern wardrobes.
The Vintage Solid Midi Dress: A Modern Take on Nostalgia
At the forefront of this revival is the Vintage Solid Midi Dress. This embodiment of the Y2K spirit seamlessly combines elements of vintage charm and modern comfort. The midi length strikes the perfect balance between casual and sophisticated, making it suitable for a wide range of occasions, from a leisurely afternoon stroll to a trendy summer soirée. The short sleeves offer a breezy feel for warmer days, while the use of cotton and linen ensures breathability and comfort even during the hottest of temperatures.
Harajuku Influence: The Quirkiness of Individualism
Harajuku, a district in Tokyo, Japan, has long been a hub for avant-garde street fashion, characterized by its whimsical and eclectic styles. The influence of Harajuku fashion can be seen in the oversized silhouette of the Vintage Solid Midi Dress. This touch of quirkiness adds an exciting element to the dress, allowing wearers to express their individuality and creativity through fashion.
Styling the Vintage Solid Midi Dress
One of the defining features of the Vintage Solid Midi Dress is its versatility. Whether you're aiming for a laid-back look or a more polished ensemble, this dress has got you covered.
For a relaxed daytime look, pair the dress with chunky sneakers, a wide-brimmed hat, and some vintage-inspired sunglasses. Layer delicate gold jewelry for a touch of elegance. To fully embrace the Y2K aesthetic, consider adding a colorful bandana as a headband or belt.
If you're planning for a night out, elevate the dress with strappy sandals or heeled mules. Opt for statement earrings and a clutch to add a touch of sophistication to the ensemble. Experiment with different hairstyles, from messy buns to loose waves, to complete the look.
FREE Shipping
Order Now to Avail Free Shipping Offer..!!