Thickness: 

STANDARD

Sleeve Style: 

Regular

Season: 

All season

Fabric Type: 

Woven

Age: 

MIDDLE AGE

Place Of Origin: 

China (Mainland)

Style: 

Office Lady

Decoration: 

Pockets

Hooded: 

No

Collar: 

Notched

Closure Type: 

Double Breasted

Pattern Type: 

Solid

Clothing Length: 

Regular

Sleeve Length(cm): 

Full

Material: 

Polyester

Gender: 

WOMEN

Origin: 

Mainland China

Item Type: 

Blazers

Brand Name: 

TRAF

CN: 

Jiangsu

Elasticity: 

Non Strech

Fit Type: 

Regular Fit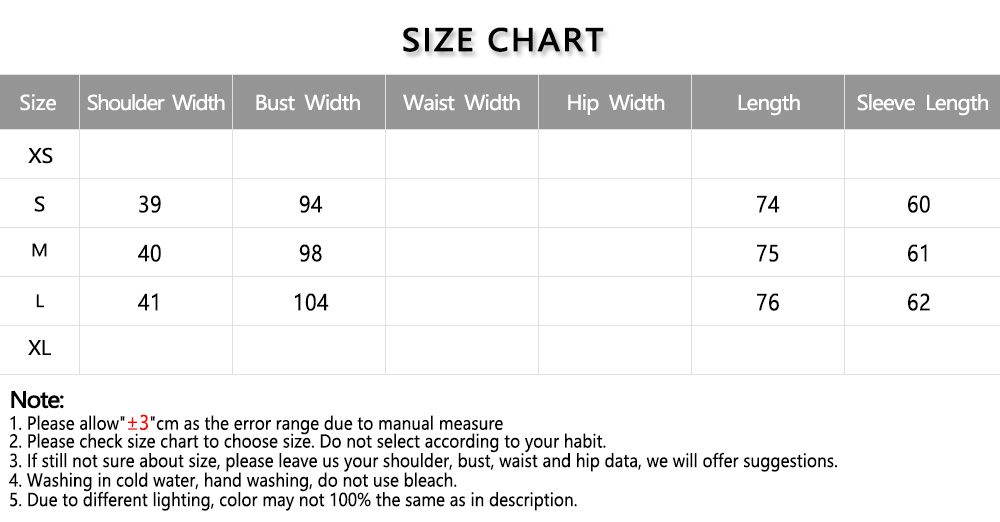 Elevate Your Style with the TRAF Women Fashion Houndstooth Double-Breasted Tweed Blazer Coat
Fashion is more than just clothing; it's a form of self-expression and an embodiment of personality. The TRAF Women Fashion Houndstooth Double Breasted Tweed Blazer Coat encapsulates this sentiment flawlessly, seamlessly blending vintage charm with modern style. In this article, we explore the intricate details that make this piece a timeless addition to any wardrobe.
A Glimpse into the TRAF Women Fashion Houndstooth Blazer Coat
Embracing Vintage Elegance and Contemporary Chic
The TRAF Women Fashion Houndstooth Blazer Coat is a masterpiece that marries vintage elegance with contemporary chic. It effortlessly combines the grace of a bygone era with the allure of modern aesthetics. This blazer coat is not merely an article of clothing; it's a statement of sophistication and style.
Houndstooth Pattern: A Testament to Timelessness
The blazer coat's houndstooth pattern is a symbol of everlasting appeal. This classic pattern, characterized by its juxtaposed checks, adds depth and dimension to the garment. The houndstooth design isn't just a trend; it's a timeless choice that transcends generations.
Elevating Your Style: The Double-Breasted Design
A Fusion of Classic and Contemporary
The double-breasted design of the blazer coat is a fusion of classic tailoring and contemporary aesthetics. Its structured silhouette and symmetrical button arrangement exude an air of refined elegance. This design is a nod to tradition, adapted for the modern fashion enthusiast.
Versatility for Every Occasion
One of the blazer coat's standout features is its versatility. Whether you're dressing for the office, a social event, or a casual outing, this piece effortlessly transitions between different occasions. Pair it with tailored trousers for a polished look, or combine it with jeans for a more relaxed ensemble.
Combining Function and Fashion: Long Sleeves and Flap Pockets
Staying Warm in Style
The long sleeves of the blazer coat serve a dual purpose: providing warmth and enhancing style. As the weather cools down, these sleeves ensure your comfort while allowing you to maintain your fashionable flair. With this blazer, you don't need to compromise on either comfort or aesthetics.
Flap Pockets: A Touch of Practical Glamour
The inclusion of flap pockets is a masterstroke that brings practicality and glamour together. These pockets offer functional storage for essentials while contributing to the coat's overall aesthetic. The perfect blend of form and function ensures you're well-prepared without sacrificing style.
The Chic Veste: Elevating Your Outerwear Game
Infusing French Flair
The term "vested" is derived from French, and it translates to "jacket." This blazer coat embodies the essence of chic French fashion. The sophistication and grace associated with French style are woven into every seam and detail, offering an exquisite outerwear option that exudes elegance.
Elevating Everyday Attire
While the blazer coat is undoubtedly fitting for special occasions, it's equally adept at elevating your everyday attire. Whether you're heading to a coffee date or running errands, adding this blazer to your ensemble instantly enhances your look, giving you an air of effortless refinement.
Colors and Quality: A Perfect Marriage
Versatile Color Palette
The blazer coat is available in a range of versatile colors, allowing you to select the one that resonates with your personal style. Whether you opt for classic neutrals or bold shades, the blazer's color palette ensures there's a choice for every preference.
Premium Tweed Fabric: Durability and Comfort
Quality is at the forefront of this blazer's construction, and its use of premium tweed fabric is a testament to that. This fabric not only exudes luxury but also promises durability and comfort. The blazer coat is crafted to withstand the test of time, ensuring it remains a staple in your wardrobe for seasons to come.
Mastering the Art of Styling
Tailored Pairings
To create a classic ensemble, consider pairing the blazer coat with tailored bottoms. Whether it's trousers, a skirt, or even tailored shorts, this blazer elevates the look with its structured silhouette and sophisticated design.
Footwear Flexibility
The versatility of the blazer coat extends to footwear as well. Dress it up with heels or opt for sleek loafers for a polished appearance. Alternatively, you can infuse a touch of casual charm by pairing it with sneakers or ankle boots.
Finding Your Perfect Fit
Sizing Guide for Flawless Fit
To ensure a perfect fit, consult the blazer coat's sizing guide provided by the manufacturer. Accurate measurements are essential for a comfortable and stylish fit. Be sure to follow the guide's instructions to select the size that best suits your measurements.
Customization through Tailoring
For a tailored and personalized fit, consider enlisting the services of a professional tailor. Minor adjustments can make a significant difference in the overall look and feel of the blazer coat, ensuring it complements your unique body shape.
FREE Shipping
Order Now to Avail Free Shipping Offer..!!