Material Composition: 

Natural fiber

Release Date: 

Winter 2022

Closure Type: 

Pullover

Profile Type: 

A

Fabric Type: 

Polyester

Type: 

Straps

Age: 

Ages 25-35 Years Old

Place Of Origin: 

China (Mainland)

Model Number: 

PQZ0002

Season: 

Spring/Summer

Neckline: 

Strapless

Waistline: 

Natural Factors

Sleeve Style: 

Regular

Dresses Length: 

Ankle-Length

Decoration: 

NONE

Sleeve Length(cm): 

Sleeveless

Pattern Type: 

Solid

Silhouette: 

A-LINE

Style: 

Y2K

Material: 

Polyester

Gender: 

WOMEN

Origin: 

Mainland China

Brand Name: 

Cakulo

Elasticity: 

Medium Stretch

Fit Type: 

Slim Fit

CN: 

Guangdong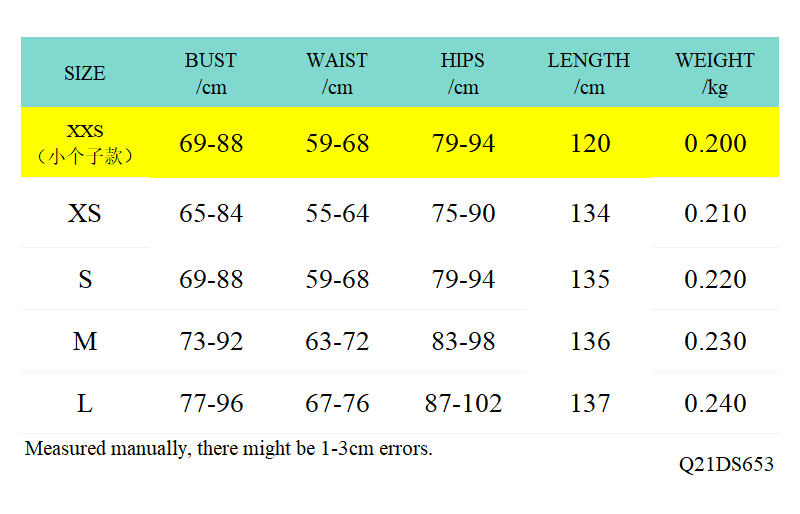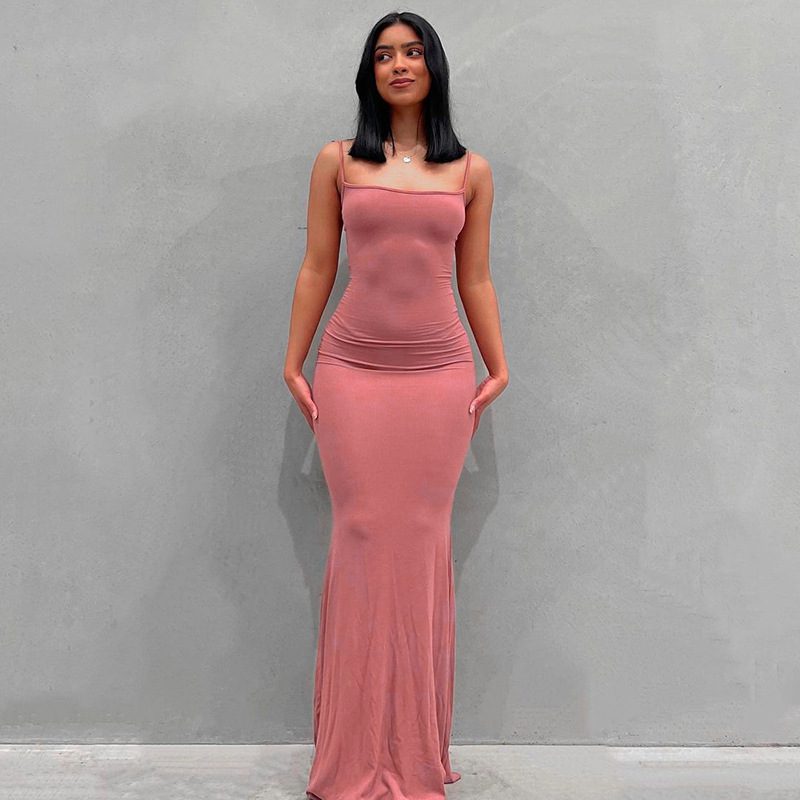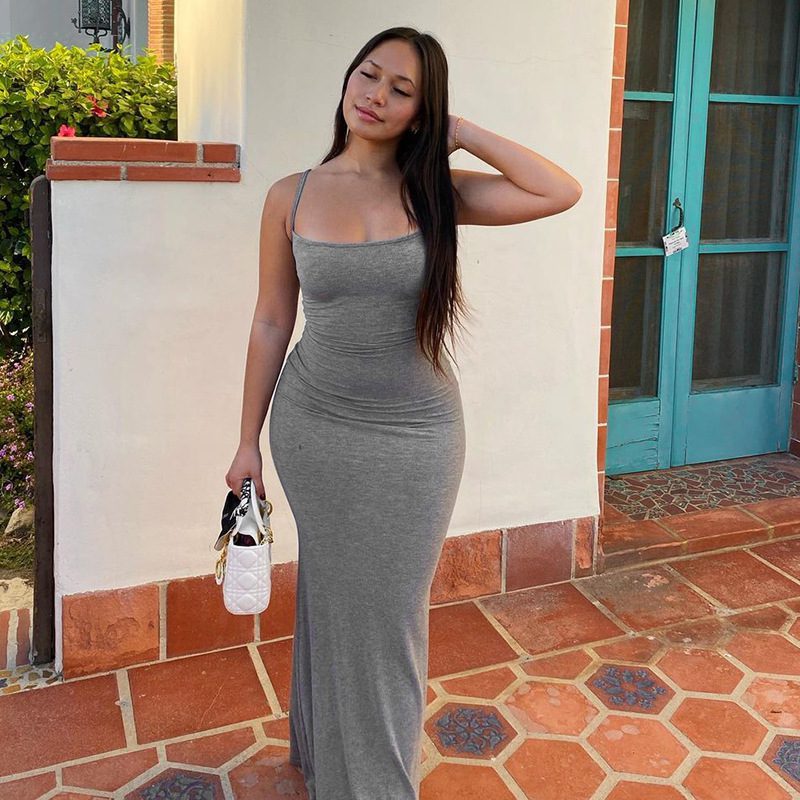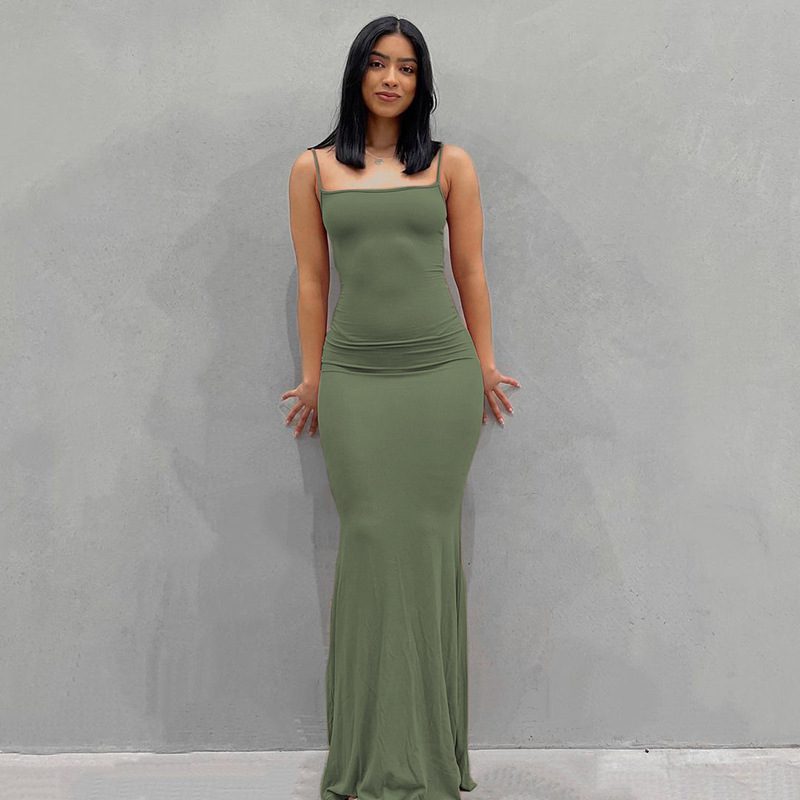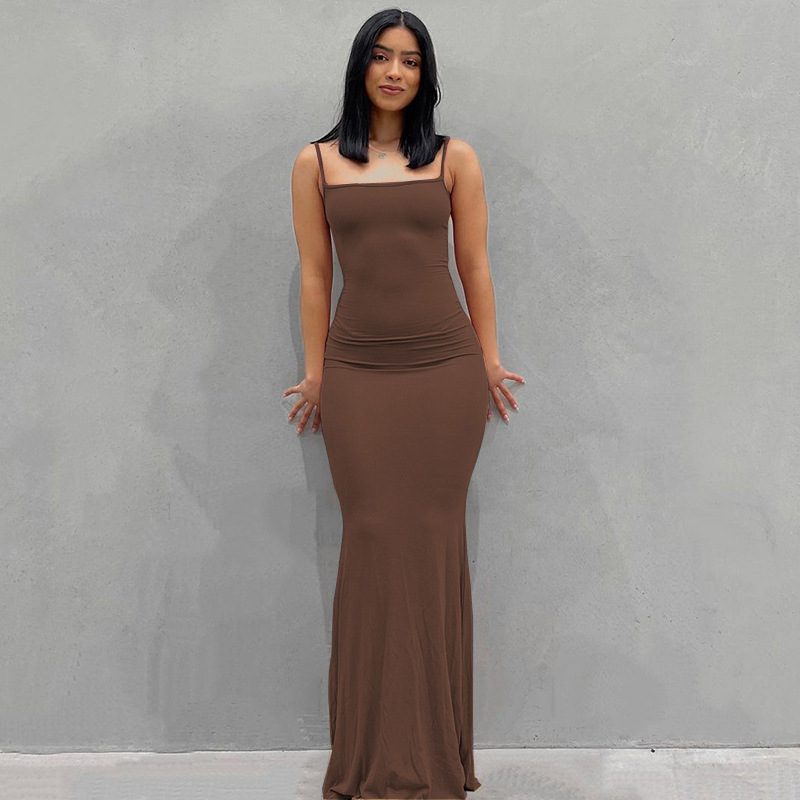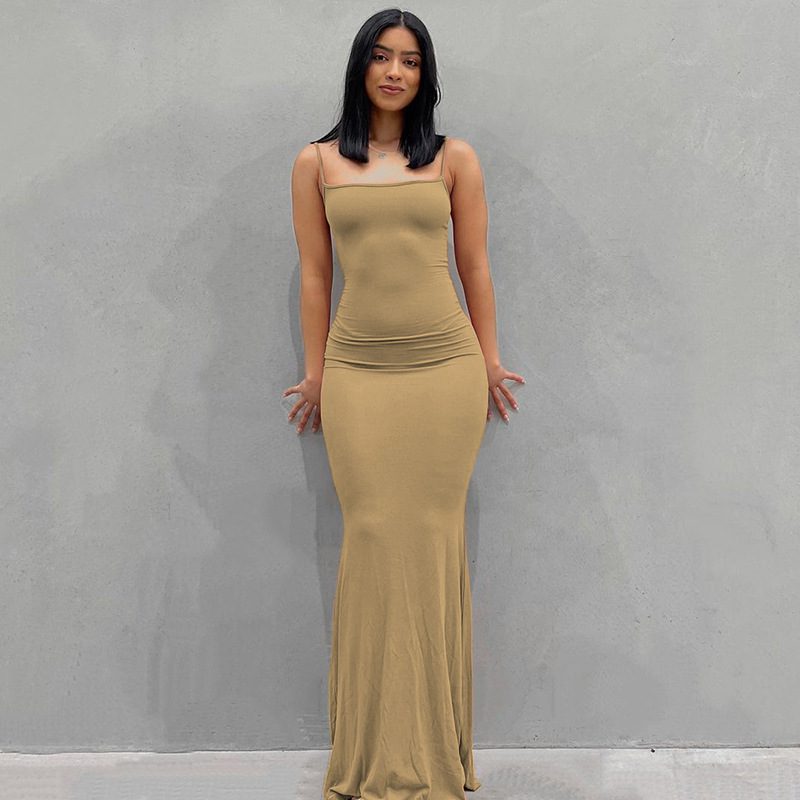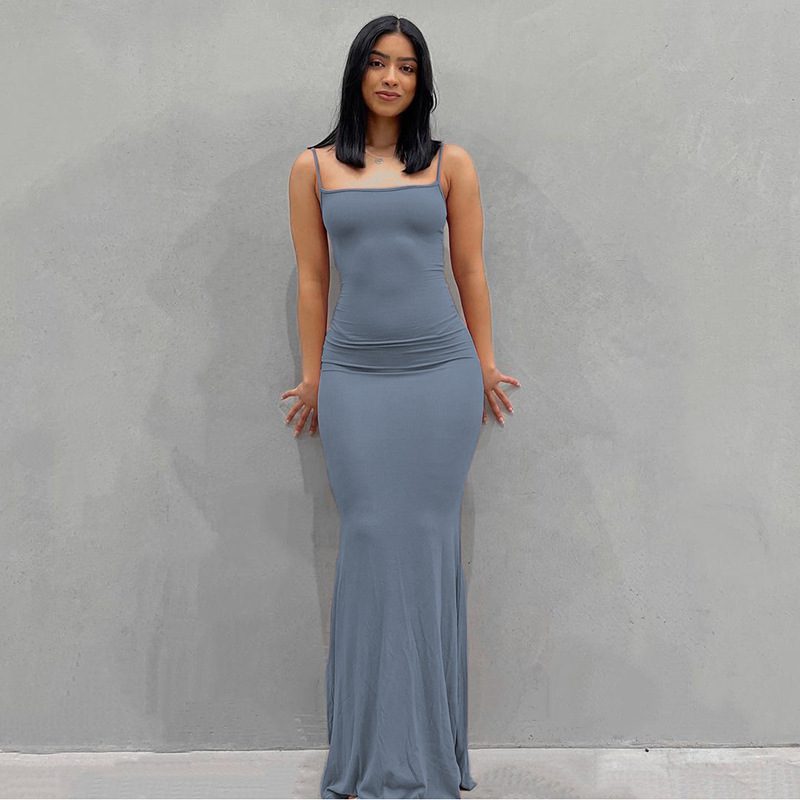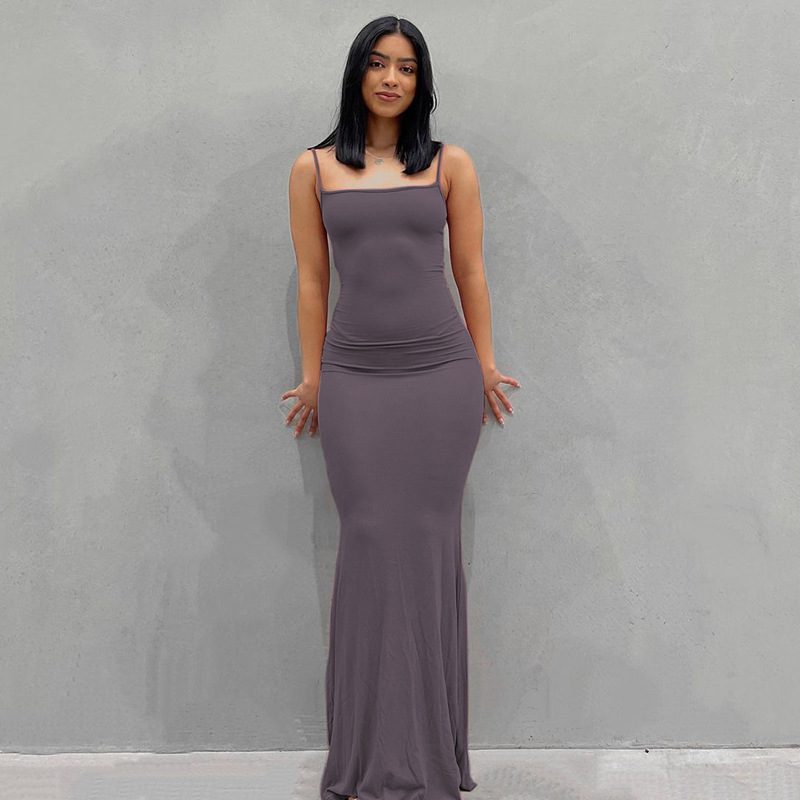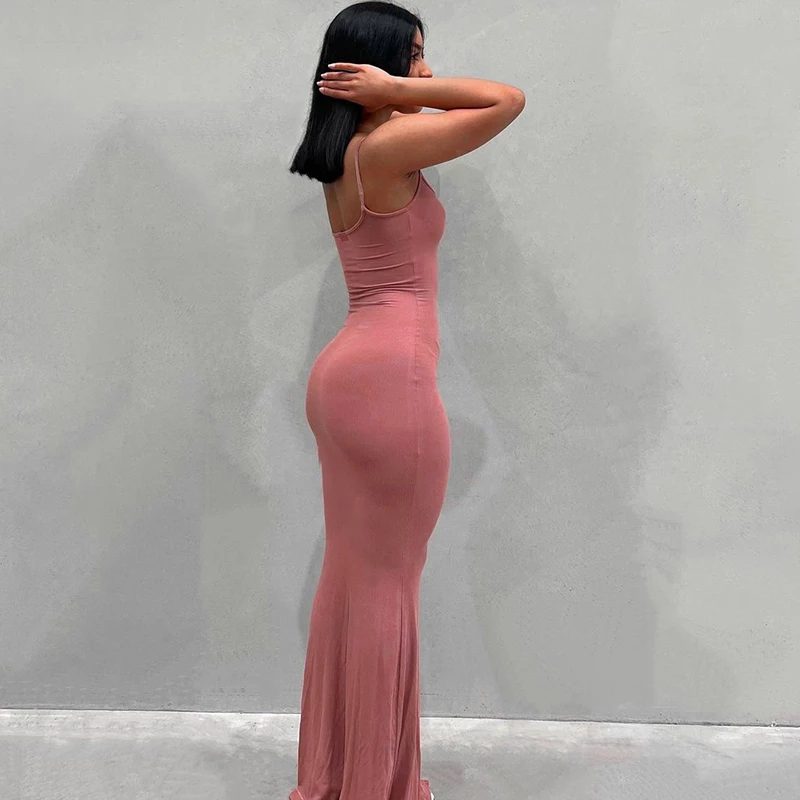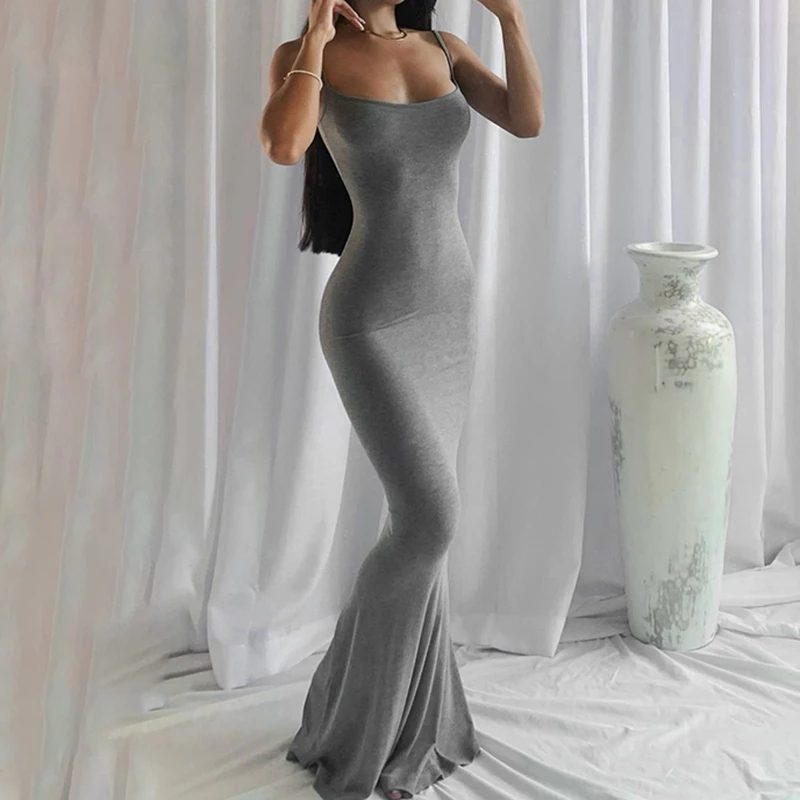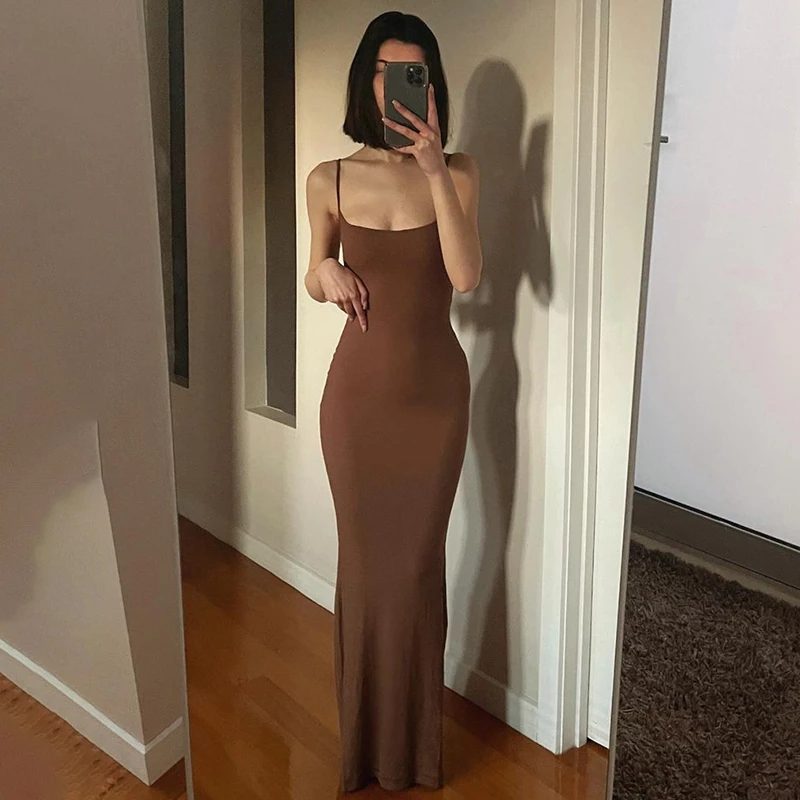 Unveiling Elegance: The Satin Slip Sleeveless Backless Maxi Dress
As the warm sun graces us with its presence, the fashion world welcomes the resurgence of Y2K trends. One such trend that has captured the hearts of fashion enthusiasts is the Satin Slip Sleeveless Backless Maxi Dress. In this article, we explore the allure and sophistication of this dress, perfect for summer occasions that demand a touch of elegance.
Rediscovering the Maxi Dress Charm
A Tribute to Elegance
The Satin Slip Sleeveless Backless Maxi Dress is a tribute to elegance. Its flowing silhouette and satin fabric evoke a sense of timeless charm, reminiscent of Hollywood glamour. This dress redefines the art of dressing up, offering a canvas for both bold accessorizing and minimalistic styling.
Summer Elegance Redefined
Gone are the days when summer attire was limited to casual sundresses. This maxi dress reinvents summer elegance with its luxurious fabric, making it a versatile choice for a spectrum of occasions. From birthday parties to club nights, this dress effortlessly adapts to your style.
The Allure of Simplicity: Sleeveless and Backless Design
Sleeveless Beauty
The sleeveless design of this dress is an embodiment of simplicity and sophistication. It accentuates your shoulders and arms, creating an elegant and refined look. Whether you're strolling on the beach or attending a garden soirée, the sleeveless beauty of this dress enhances your summer glow.
Captivating Backless Detail
The backless design of the dress adds an element of allure and intrigue. The gentle exposure of your back is both tasteful and sensual, making this dress a statement piece that exudes confidence. The backless detail turns heads as you make your entrance and leaves a lasting impression as you exit.
Styling Possibilities: Sexy Outfits for Various Occasions
The Party Ensemble
For ladies seeking an outfit that exudes confidence at parties, the Satin Slip Sleeveless Backless Maxi Dress is a natural choice. Pair it with statement heels, elegant jewelry, and a clutch to complete the look. Your presence will radiate charm and sophistication throughout the event.
Birthday Extravaganza
On your special day, embrace the elegance of the maxi dress. Choose a color that resonates with your personality and accessorize with pieces that hold sentimental value. With its flattering fit and luxurious texture, the dress sets the stage for an unforgettable birthday celebration.
Club Night Chic
Stepping into the nightlife scene with confidence is effortless when you're clad in this dress. Its backless detail and sensual silhouette make it a perfect choice for club nights. Complete the ensemble with strappy heels and a playful attitude, and you'll be the center of attention on the dance floor.
Embrace Elegance: Choosing the Perfect Fit
Accurate Measurements Matter
To ensure a flawless fit, refer to the sizing chart provided by the manufacturer. Accurate measurements guarantee that the dress hugs your curves in all the right places, creating a silhouette that complements your body.
Customization with Tailoring
For those seeking a bespoke fit, consider visiting a professional tailor. Tailoring ensures that the dress accentuates your figure and feels comfortable for extended wear. A customized fit elevates your confidence and enhances the overall impact of the outfit.
FREE Shipping
Order Now to Avail Free Shipping Offer..!!