KONDALA Casual Linen Women's 2 Pieces Set
Pant Style: 

Regular

Material Composition: 

Synthetic fiber

Release Date: 

Summer 2023

Fit Type: 

Regular Fit

Fabric Type: 

Cotton linen

Clothing Patterns: 

STRAIGHT

Season: 

Spring/Summer

Age: 

MIDDLE AGE

Pant Length(cm): 

Shorts

Pattern Type: 

Solid

Clothing Length: 

Regular

Dresses Length: 

Above Knee, Mini

Pant Closure Type: 

Button Fly

Sleeve Style: 

Regular

Collar: 

V-Neck

Decoration: 

Pockets

Closure Type: 

Single Button

Model Number: 

K05222251

Style: 

Casual

Sleeve Length(cm): 

Sleeveless

Material: 

Polyester

Gender: 

WOMEN

Elasticity: 

Non Strech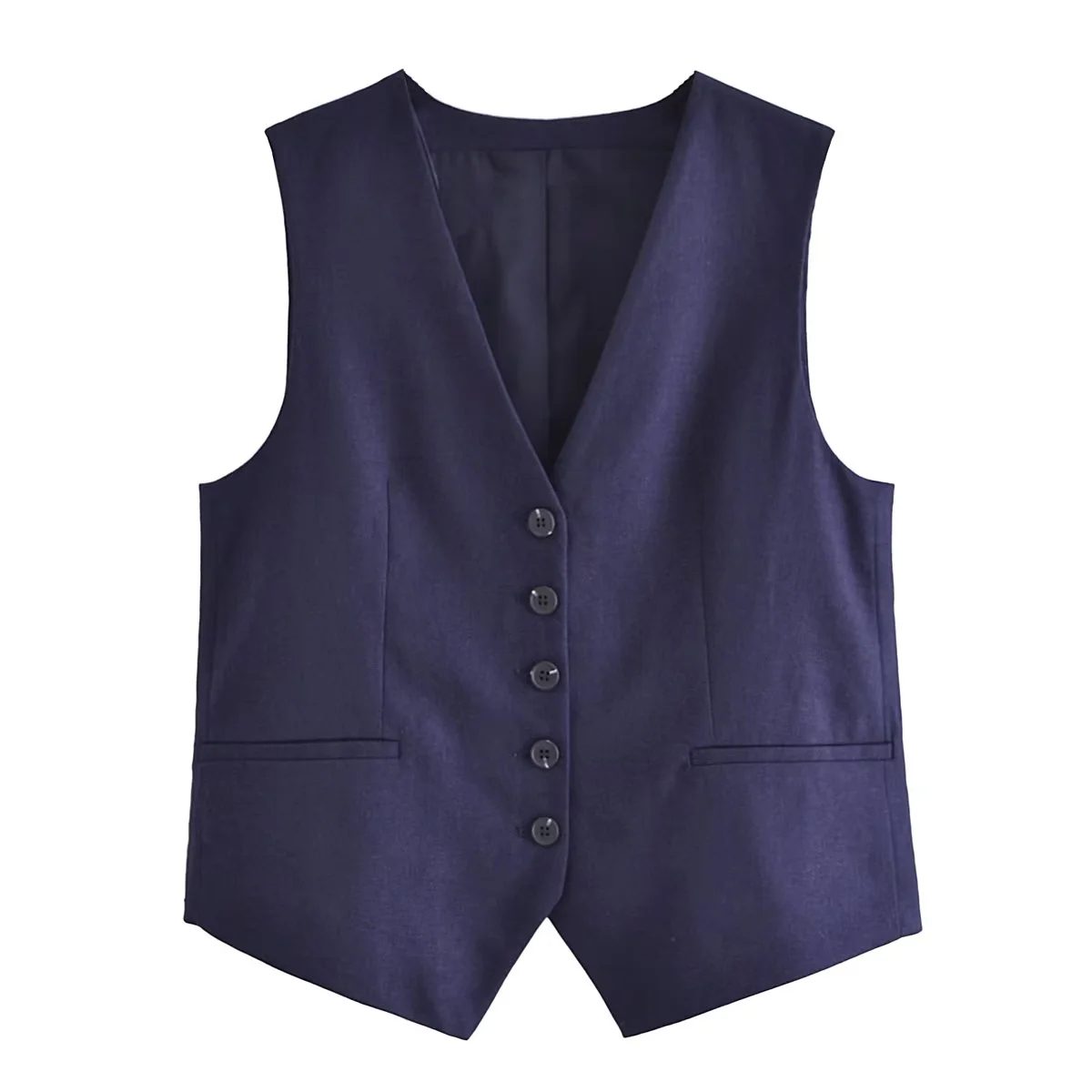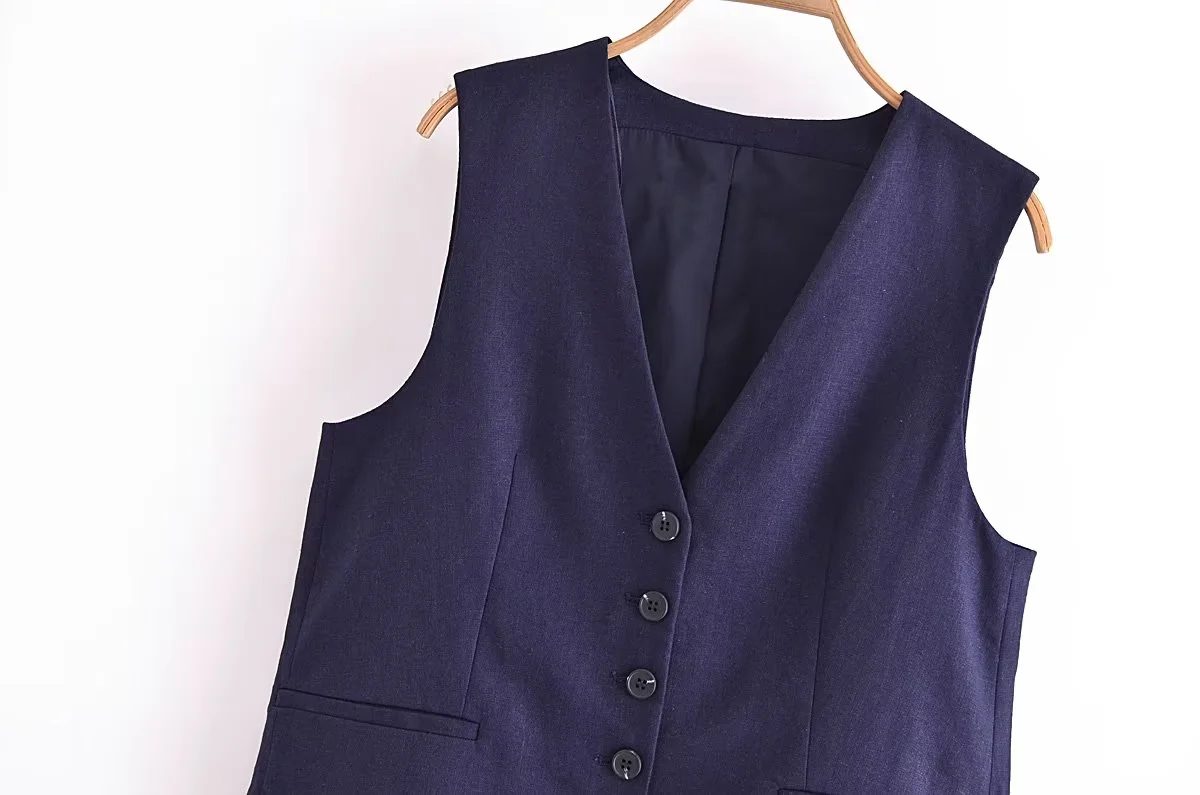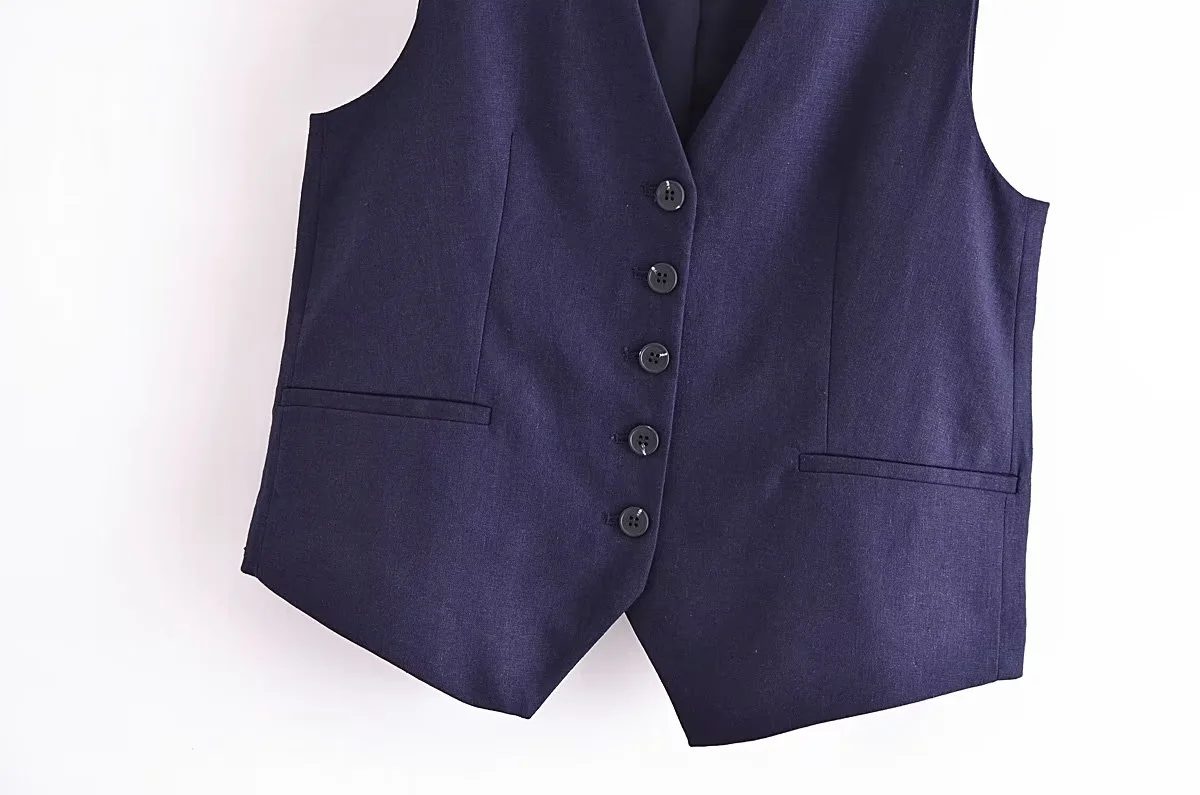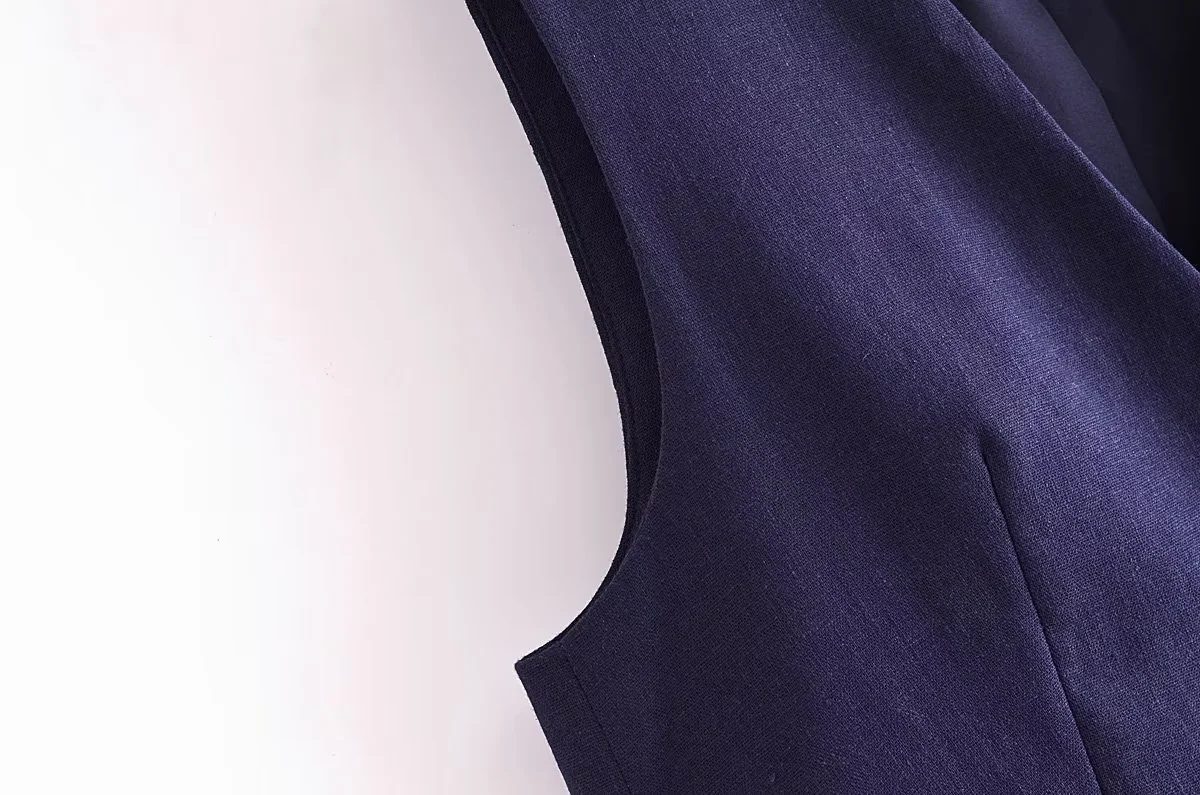 In the ever-evolving world of fashion, there are timeless pieces that transcend trends and become wardrobe-essentials. The KONDALA Casual Linen Women's Suits, featuring a V-neck button-up vest, a stylish blazer, and high-waisted wide-leg shorts, are the epitome of such timeless elegance. In this article, we will explore why these vintage-inspired sets are making a comeback and how you can incorporate them into your fashion repertoire.
Embracing Vintage Elegance
Fashion has a way of revisiting the past, and the KONDALA Casual Linen Women's Suits beautifully encapsulate the vintage aesthetic of yesteryears. These sets bring back the charm and sophistication of a bygone era.
Components of the KONDALA Suit
The KONDALA Casual Linen Women's Suits consist of three key pieces, each contributing to the overall appeal:
V-Neck Button-Up Vest
The V-neck button-up vest is a versatile addition to your wardrobe. It can be worn as part of the complete suit or paired with other outfits for a touch of refinement.
Stylish Blazer
The blazer, with its chic design, serves as the centerpiece of the ensemble. It exudes confidence and can effortlessly elevate your look for various occasions.
High-Waisted Wide-Leg Shorts
The high-waisted wide-leg shorts offer both style and comfort. Their breezy design ensures you stay cool and fashionable during the warmer months.
Versatile Styling Options
One of the remarkable features of the KONDALA Casual Linen Women's Suits is their versatility. Here are some ways you can style these sets:
Complete Suit Ensemble
Wearing all three pieces together creates a polished and sophisticated look, perfect for formal events or when you want to make a strong fashion statement.
Vest and Shorts Combo
Pairing the V-neck button-up vest with the high-waisted wide-leg shorts offers a casual yet stylish outfit for outings or casual gatherings.
Blazer as a Statement Piece
The blazer, when worn over a simple top and jeans, instantly adds a touch of elegance to your casual attire, making it suitable for both work and leisure.
Linen: The Ideal Summer Fabric
The KONDALA suits are crafted from breathable and lightweight linen fabric, making them a perfect choice for the summer season. Linen not only keeps you comfortable but also exudes a relaxed yet sophisticated vibe.
A Timeless Investment
Investing in the KONDALA Casual Linen Women's Suits means adding timeless pieces to your wardrobe. Their classic design ensures they won't go out of style, making them a valuable addition to your fashion collection.
Frequently Asked Questions (FAQs)
Are the KONDALA Casual Linen Women's Suits suitable for hot summer days?Yes, absolutely! These suits are crafted from lightweight and breathable linen fabric, making them ideal for staying cool during the summer heat.
Can I wear the V-neck button-up vest separately from other outfits?Certainly! The vest is a versatile piece that can be effortlessly styled with various clothing items in your wardrobe.
How should I care for linen fabric to keep it looking its best?Linen is relatively easy to maintain. It's best to follow the care instructions on the label, but generally, it can be machine-washed and becomes softer with each wash.
On what occasions can I wear the complete KONDALA suit ensemble?The full suit is perfect for formal events, business meetings, or any occasion where you want to make a lasting fashion impression.
FREE Shipping
Order Now to Avail Free Shipping Offer..!!